Equality California announces initial 2023 legislative package
Create safe environments for LGBTQ+ youth, protect gender-affirming care, improve access to PrEP & protect marriage equality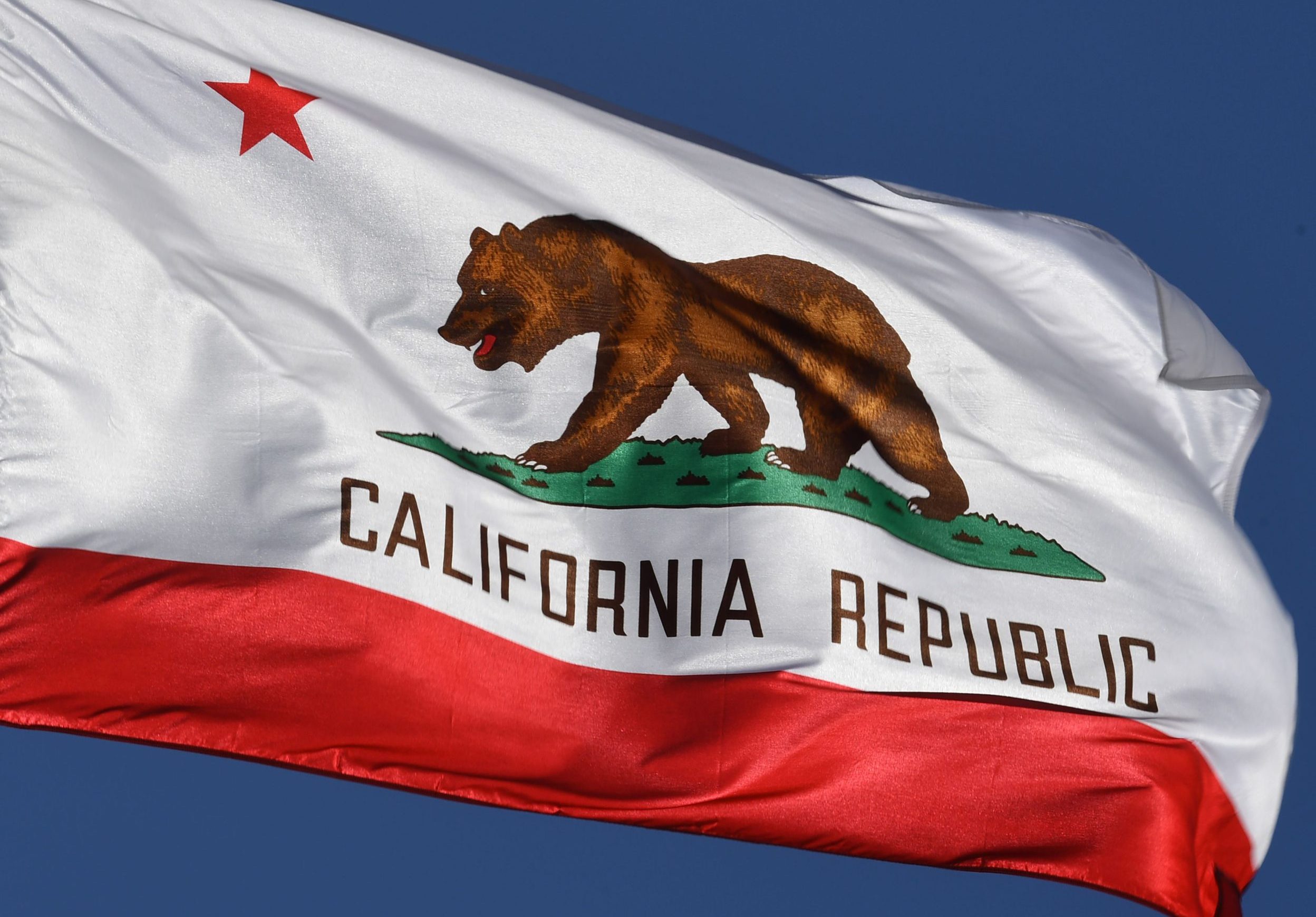 SACRAMENTO — Equality California, the nation's largest statewide LGBTQ+ civil rights organization, announced its initial 11 sponsored bills, including one constitutional amendment for the 2023 legislative year.
"The LGBTQ+ community is facing an onslaught of attacks by far-right extremists across the country with attempts to roll back civil rights that our community has fought tirelessly to achieve," said Equality California Executive Director Tony Hoang. "Here in California, we are standing up against hate and will continue leading the way to ensure LGBTQ+ Californians are protected, healthy, and can build a future that represents their values with a community that accepts and supports them. We are not allowing the ongoing attacks to set us back today — or ever."
Equality California is sponsoring the following bills:
ACA 5 (Assemblymember Evan Low): Protecting Marriage Equality
ACA 5 is a constitutional amendment to protect marriage equality for LGBTQ+ couples with the intent to remove Proposition 8 from the state's constitution. In 2008, Proposition 8 declared "only marriage between a man and a woman" as valid or recognized in California. If approved by the Legislature, the measure will appear before voters in the 2024 general election. Read EQ Calif. statement
AB 5 (Assemblymember Rick Chavez Zbur): Safe and Supportive Schools Program
AB 5 will specify the timeline for implementation of LGBTQ+ cultural competency training for California teachers and school staff currently under development by the Department of Education. The bill will provide teachers and staff with the tools and training they need to support LGBTQ+ students and make California schools safer and more supportive for all students.
AB 783 (Assemblymember Phil Ting): All-Gender Restroom Compliance
Building on landmark legislation that required single-user restrooms to be designated as all-gender, AB 783 will improve compliance with existing law by requiring cities to notify all business license applicants that single-user restrooms in any business, place of public accommodation, or government agency must be identified as all-gender restrooms.
AB 957 (Assemblywoman Lori D. Wilson): Affirming Gender Identity
AB 957 will update California law to clarify that affirming a child's gender identity is in the best interests of the child for purposes of legal name change and child custody decisions.
AB 1432 (Assemblymember Wendy Carrillo): Insurance Coverage for Abortion and Gender-Affirming Care
While states across the country are banning and even criminalizing abortion and gender-affirming care, AB 1432 will close loopholes in existing law to ensure that health insurance policies provided to Californians by out-of-state employers with out-of-state insurance contracts include coverage for abortion and gender-affirming care.
AB 1645 (Assemblymember Rick Chavez Zbur): Protecting Access to Preventive Care
In the wake of a Texas lawsuit targeting health insurance coverage for PrEP and other preventive services, AB 1645 will close loopholes and strengthen protections in existing law to ensure that California health insurers continue to provide free and complete coverage for preventive services like PrEP and STI testing.
SB 36 (Senator Nancy Skinner): Safe Haven for Abortion and Gender-Affirming Care
SB 36 will strengthen California's "safe haven" laws by making it illegal for bail agents or bounty hunters to apprehend people who have left another state to avoid criminal prosecution related to abortion or gender-affirming care. The bill will also ensure that public benefits are not denied to people who need to flee to California to access abortion or gender-affirming care.
SB 339 (Senator Scott Wiener): Improving PrEP Access at Pharmacies
Building on first-in-the-nation legislation that authorized pharmacists to furnish PrEP without a doctor's prescription, SB 339 will improve the ability of pharmacists to provide PrEP by increasing the amount of PrEP that pharmacists are authorized to provide without a doctor's prescription and requiring health plans to reimburse pharmacists for PrEP services.
SB 407 (Senator Scott Wiener): LGBTQ+ Foster Youth Protections
SB 407 has the intent to strengthen protections in existing law to ensure that LGBTQ+ foster youth in California are placed in homes that are affirming of LGBTQ+ identities. Youth who identify as LGBTQ+ are overrepresented in foster care, with multiple studies estimating about 30 percent of youth in foster care identify as LGBTQ+.
SB 729 (Senator Caroline Menjivar): Insurance Coverage for Fertility Care
SB 729 will require health plans to provide coverage for fertility care, including treatment for infertility and in vitro fertilization, and ensure that LGBTQ+ people are not excluded from coverage and can build a family without the fear of cost.
SB 760 (Senator Josh Newman): All-Gender Restrooms for K-12 Students
SB 760 is first-of-its-kind legislation to require all K-12 schools in California to provide at least one accessible all-gender restroom for students to use safely and comfortably during school hours.
Legislators, Capitol community to celebrate Trans visibility week
Trans Visibility Week and the International Transgender Day of Visibility, acknowledge and uplift the societal contributions of trans+ people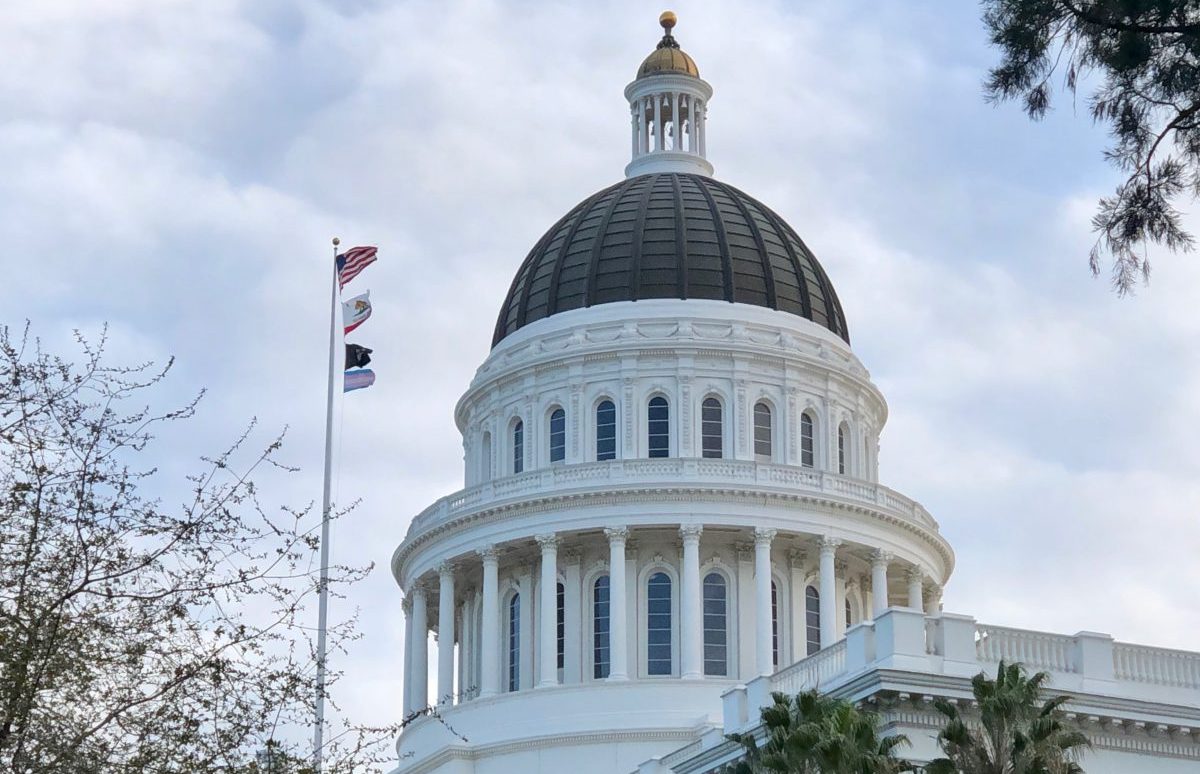 SACRAMENTO — On Monday, March 27, California legislators, Capitol staff, and community advocates will join trans+ community members to celebrate Transgender Week of Visibility, a series of celebrations leading up to International Transgender Day of Visibility on March 31. 
Legislators will wear buttons declaring "trans people belong" and spread their message of solidarity and inclusion for trans+ Californians across social media channels. The message will be echoed by leaders in the executive branch, labor, and advocacy organizations who are working to create a more just world for transgender, non-binary, and gender non-conforming people.
"Across the country and even right here in California, trans people's lives are being used for political purposes. These attacks bring real harm to our trans+ friends, colleagues, and loved ones, particularly our children," said LGBTQ Caucus Chair Susan Talamantes Eggman. "It's up to all of us to stand together with trans, gender non-conforming, and non-binary people to create communities that are safe for trans+ people to thrive."
Trans Visibility Week and the International Transgender Day of Visibility, acknowledge and uplift the societal contributions of trans+ people. The week also raises awareness of widespread discrimination and violence that the community faces in the United States, around the world, and sadly, right here in California.
Trans visibility is more important than ever, as 429 bills attacking LGBTQ+ rights have been introduced in state legislatures across the nation, a record number, many particularly targeting transgender youth. Some of these proposals would force teachers to out trans students, deny trans youth the right to participate in sports and other activities, and deny affirming health care.
"Trans people shouldn't have to fight just to exist or live safely in our communities," said Evan Minton (he/they), a former Capitol staffer and national transgender advocate. "Trans visibility is an opportunity to celebrate the joy of being who we are."
"The trans community deserves to live their authentic lives without the fear of harassment or violence. We are proud to join community advocate Evan Minton, state legislators, staffers, and the Capitol community to send a strong message that trans people belong and will never be erased," said Equality California Executive Director Tony Hoang. "Now more than ever taking a unified stance against LGBTQ+ hate is imperative. Equality California remains committed to achieve full, lived LGBTQ+ equality for all." 
Monday's Capitol events come after several historic actions this week in support of the trans+ community. Earlier this week, the Sacramento City Unified School District board held its first annual trans pride flag raising, sending a powerful message of inclusion to trans students, teachers, and the entire school community. Last week, the District also passed a strong resolution affirming the rights of trans students and encouraging classroom discussion on the importance of trans visibility. On Tuesday, the Sacramento City Council adopted a resolution declaring an annual Transgender Week of Visibility in the city. Sacramento County is considering a similar resolution on March 28.
For more information, follow @eqca, #transpeoplebelong #TransgenderDayofVisibility