Inside California Politics speaks with former governor Jerry Brown
"The big international problems are not being addressed in a way that is maximizing our chance of avoiding disaster"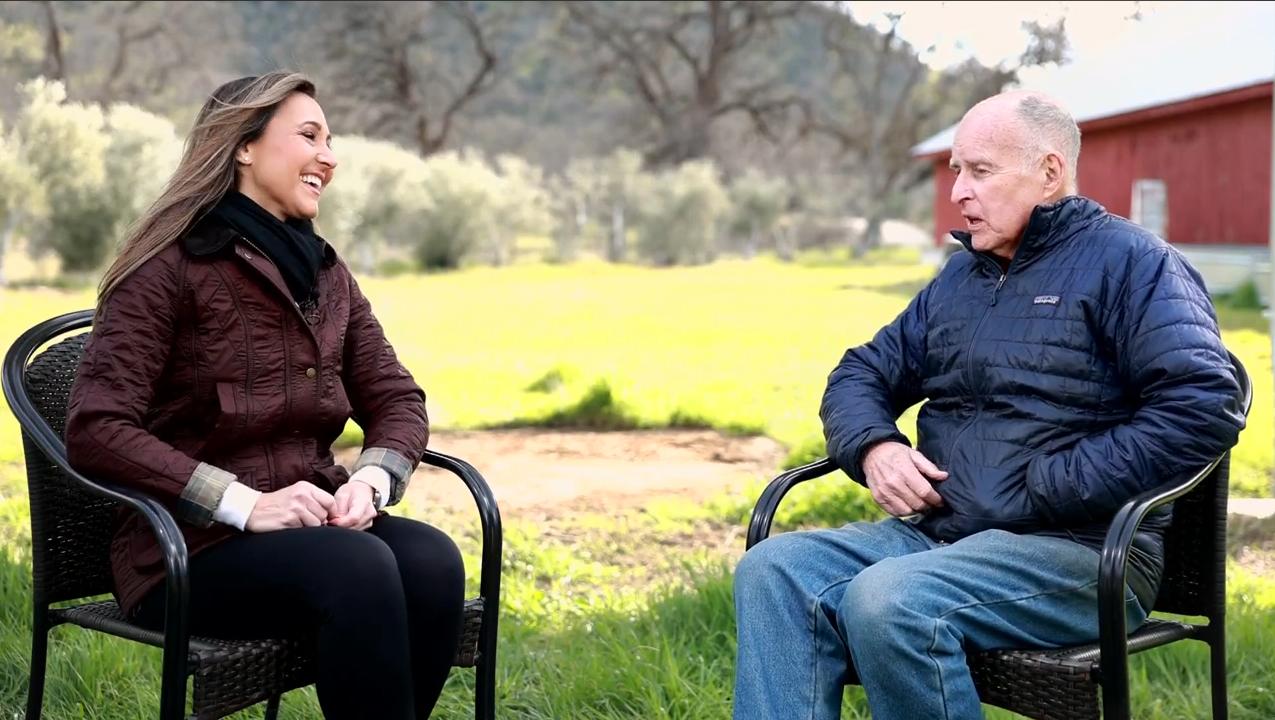 COLUSA COUNTY, Calif. – Inside California Politics correspondent Nikki Laurenzo recently spent time with former Democratic Governor Jerry Brown on his Northern California ranch where the 84-year-old scion of a state progressive political family and the Golden State's longest serving governor discussed his thoughts on global politics and the sharp divisions among Californians by either party or political identity.
Laurenzo's report noted that specifically on relations with China and the war in Ukraine he stated:
"Yes, we have got some problems here in California, but the big international problems are not being addressed in a way that is maximizing our chance of avoiding disaster," Brown said when asked about rising tension with China.
"I think we are flirting with danger, and I'm afraid there is a lot of people asleep at the switch," he continued.
When pressed on the current state of political affairs in California, the former governor noted:
"Things have gotten tougher. The Republicans and Democrats get along less. (There is) more polarization, people identify more strongly with their belief. Whether it's Democrat, Republican, Conservative, Liberal, they all hold on."
WATCH:
Calif. Senate leader moves to end LGBTQ+ related travel bans
The legislation being introduced as legislative attacks on the LGBTQ+ community and trans kids in particular has escalated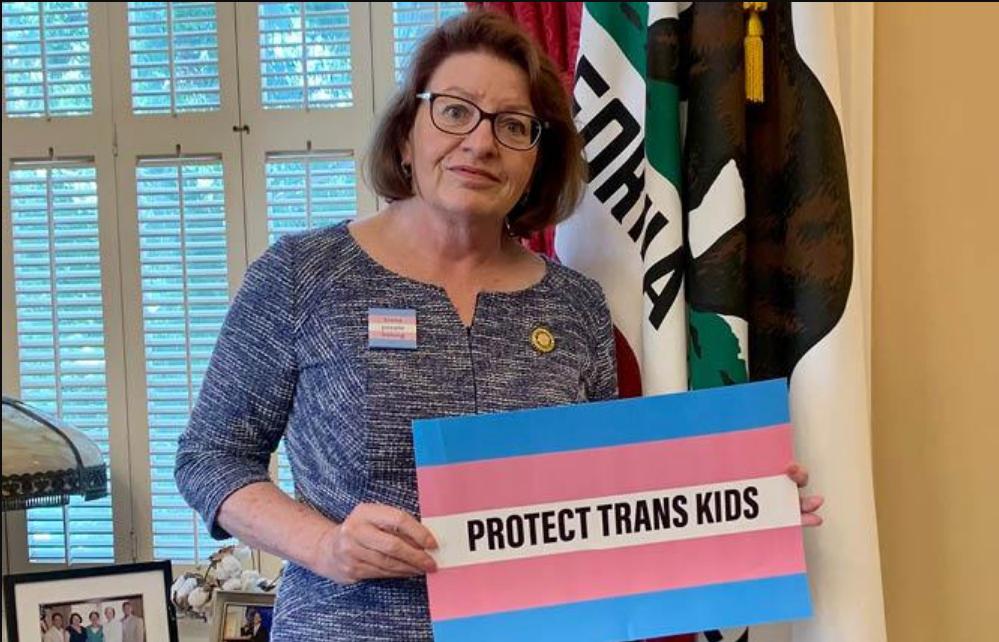 SACRAMENTO – Calif. State Senate President pro Tempore Toni G. Atkins (D-San Diego) is introducing legislation that would lift California's travel ban to other states and create in its place a program to encourage acceptance of the LGBTQ+ community.
The legislation being introduced as legislative attacks on the LGBTQ+ community and trans kids in particular has escalated in the past two recent years nationwide.
Atkins' Senate Bill 447 legislation would end the ban and replace it with an advertising campaign in those states that promotes acceptance and inclusion for the LGBTQ community. The proposed measure will would create a donation-driven fund that could be used to create inclusive messaging, discourage discrimination, and help members of the LGBTQ+ community feel less isolated. Called the BRIDGE Project – Building and Reinforcing Inclusive, Diverse, Gender-Supportive Equality – the legislation would help California champion compassion and help build bridges to unite and unify communities.
When asked by reporters, Atkins, who is a lesbian said; "I think polarization is not working. We need to adjust our strategy. We know what we need to do, but we need to be able to be there to do it."
"When I was a teenager growing up in rural Virginia, the idea of being accepted as a lesbian was a foreign concept. Times have changed, but for so many in the LGBTQ+ community, the feelings of isolation and fear remain. Lifting the travel ban and putting a program in its place that would infuse inclusive, non-partisan messages in other states is a way that California can help build a bridge of inclusion and acceptance," she said.
"At a time when LGBTQ+ rights and protections are being rescinded, and the very words we use are being weaponized, putting understanding and kindness at the forefront is more important than ever. The goal here is to speak to people's hearts and open minds. That's a pursuit that would have made teen Toni – that southwestern Virginia girl afraid to be herself back then – so proud," Atkins added.
California's current law on the matter – AB 1887 – restricts state agencies, departments, boards, and commissions from using taxpayer funds to travel to states that have adopted discriminatory anti-LGBTQ+ laws. Currently, the law is applicable to 23 states.
Matthew Bajko, the Assistant Editor of the Bay Area Reporter, the LGBTQ newspaper in San Francisco, reported Atkins' SB SB 447 legislation comes as the City of San Francisco leaders are also expected to lift the city's similar travel ban policy.
During a press briefing with reporters Wednesday afternoon, Atkins was asked several times if the original travel ban was a failure. She denied that.
"I think AB 1887 was successful," she said, referring to the bill authored by gay Assemblymember Evan Low (D-Cupertino), adding that leaders in states like North Carolina and Georgia initially did change laws or institute bans, such as the moving the NCAA men's basketball tournament games out of the Tar Heel State in 2016. "It was effective in what we were trying to do. I think we sent a message loud and clear."
While the law originally sent a clear, early, and effective message that California would not engage with states that allow discrimination against LGBTQ+ people, a new approach is needed for California to have a positive impact, Atkins noted in a statement released by her office.
As the years have passed, the travel ban has had the unintended impact of further isolating members of the LGBTQ+ community in those states, and hampering Californians from being able to conduct research, business, and engage with all people from those states. Examples include California's public university systems experiencing challenges with being able to conduct academic research on LGBTQ+ or other equity issues in some of the very places where that work is most needed and jeopardizing opportunities for intercollegiate athletes to compete in games that could determine postseason eligibility.
The shift in direction also will help further position California as a national leader of inclusivity and beacon of hope and support for those who have been isolated by state-sponsored discrimination elsewhere.
This year alone, an unprecedented 434 anti-LGBTQ+ bills have been introduced in state legislatures across the country to date, targeting a host of issues, including civil rights, healthcare, schools, and free speech, according to an interactive report by the American Civil Liberties Union (ACLU).
In 2022, state legislatures around the country introduced 315 anti-equality bills, 29 of which were signed into law, according to a report by the Human Rights Campaign. Much of those discriminatory efforts were focused on LGBTQ+ youth, especially transgender and non-binary youth.
According to the 2021 National Survey on LGBTQ Youth Mental Health by The Trevor Project, 42 percent of LGBTQ+ youth seriously considered attempting suicide in the past year, and 94 percent reported that recent politics negatively impacted their mental health.
Contrasting rollbacks at the national level, the California Legislature has passed hundreds of bills and resolutions to advance LGBTQ+ rights and protections. This year alone, more than a dozen bills covering a host of issues related to the LGBTQ+ community have been introduced to date, along with several budget requests.
The Associated Press/KTLA 5 reported Thursday that Marc Stein, a history professor at San Francisco State University who is gay and does research on queer history, said he would want to hear from LGBTQ communities in other states before deciding whether he supports lifting the travel ban.
But Stein said he would like to see an exception made for social justice research. Shortly after California's travel ban took place, he said he had trouble booking a trip to North Carolina shortly after the travel ban took effect so he could research the case of a transgender woman who had been arrested for sodomy in the 1960s.
Stein said the university eventually found a way to fund his research, but said the barrier remains for other researchers, particularly students studying for advanced degrees.
"I think Ph.D. students in California are being discouraged from pursuing research projects that would require extensive trips to the list of states which is now almost half the country," he said.