Strength in searching: LA teen artist grapples with early success
"I want more people to see my art; I want to see how it makes other people feel, you know, and all that sort of stuff"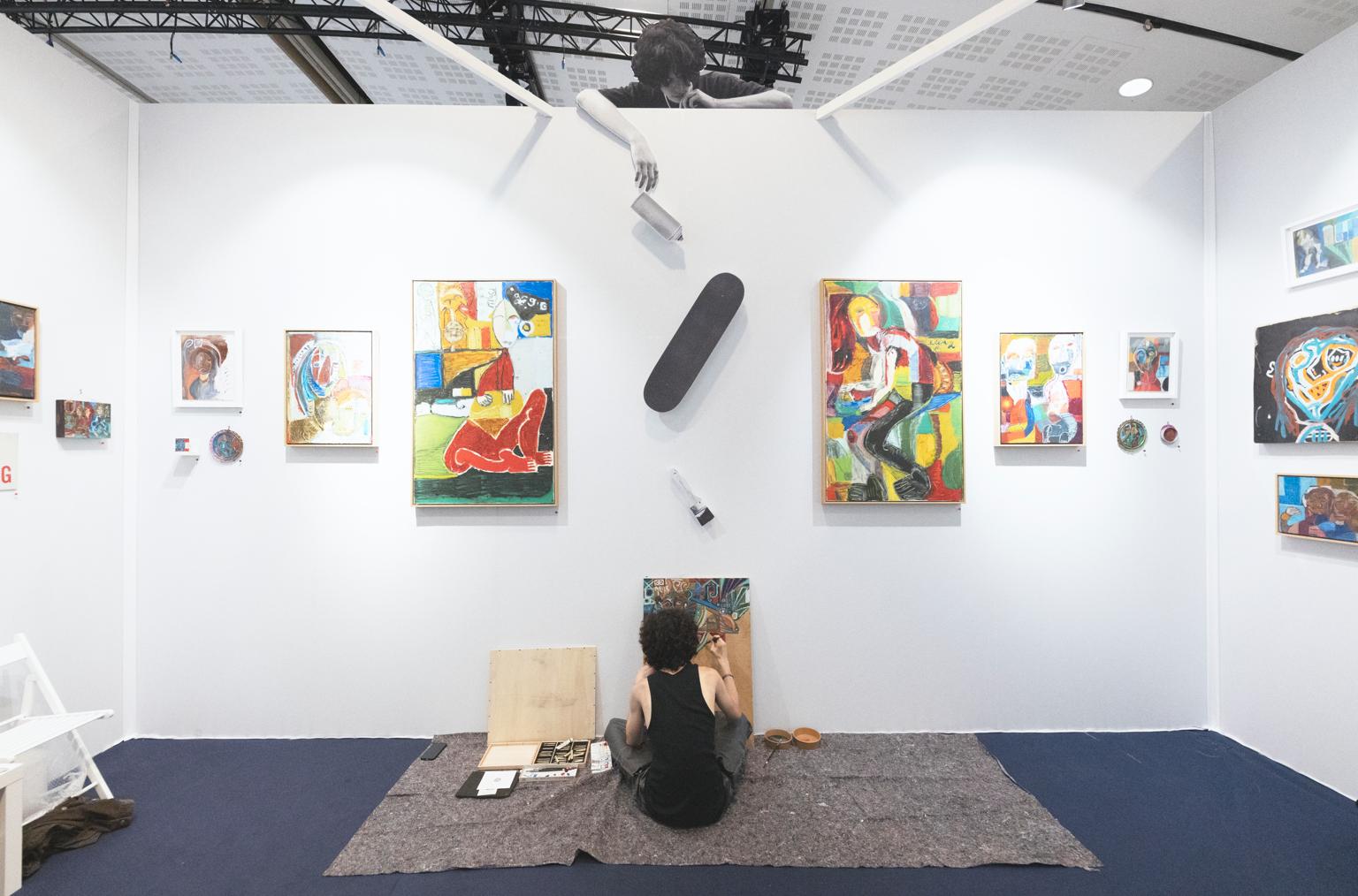 PASADENA – At a large apartment complex in Los Angeles' Studio City neighborhood, Grey DeLisle – also known as Grey Griffin – and her 12-year-old son, Tex, followed a man down a long hallway and into his apartment.
It was a cool night in late summer 2019, and DeLisle – a voice actor known for her role as Daphne in the "Scooby-Doo" franchise – was there for a psychic reading a friend had gifted her for her birthday.
DeLisle described her friend, who was working as a producer on a show about psychics, as a skeptic. "Ninety-nine percent of people are full of it," DeLisle recalls her saying. "But I went to this one guy who was amazing, told things not my like that nobody could know, he freaked out all the producers. He's amazing."
So, DeLisle and her son entered the man's apartment. "The guy gave me all my stuff about my grandma that nobody knew, conversations I had with people – stuff that was definitely not on the internet," DeLisle said.
During the reading, Tex was sketching in a notebook when the psychic turned to Tex, then looked back at DeLisle and said: "Your son is an artist."
"Oh, yeah, you know, he likes to draw," she remembers saying.
"No, your son is gonna be one of the biggest artists of the 21st century," the psychic said. "He's gonna be a household name."
Jefferson "Tex" Hammond – now 16-years-old with a head full of long, curly hair – is proving those words may have meant something after all.
In 2021, at 14-years-old, the California School of the Arts, San Gabriel Valley student became the youngest ever artist to exhibit at the prestigious LA Art Show – where he sold nearly all of his paintings.
The feat proved so newsworthy that the Los Angeles Times featured Hammond – an abstract artist whose website bio describes his work as "a window into the mind of a young talent maturing in a chaotic world" – in an article last year.
Since then, the Pasadena-based artist – who does not label his sexuality – has exhibited his work in art shows worldwide, from Los Angeles to Paris.
Arthur J Schwartz, a Willamina, Oregon-based salesman who collects Hammond's art, said he "immediately was taken" by Hammond's paintings.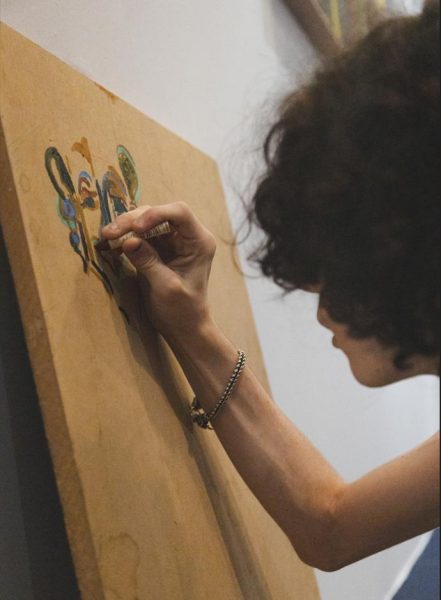 "His work is just so compelling that I just couldn't take my eyes off of it," Schwartz said. "I mean, in fact, my reaction was this kid is going to be the next Michel Basquiat [an American artist who rose to fame during the Neo-expressionism movement in the 1980s] – I mean, that's how taken I was with his work."
The success excites Hammond, but he was also quick to note that he doesn't want to let his achievements hinder his progress.
"Life is so much more than what we accomplish here," he said, adding: "I gotta keep moving, I gotta keep moving always. I can't let myself get wrapped up in, like, oh, I'm so special."
Like many 16-year-olds, Hammond doesn't quite know who he is yet – both as a person and an artist. It is this exploration, he said, that motivates him and gives him a sense of purpose.
"I don't even know what I want to do with my art yet," he said. "I'm still taking in inspiration from different art. I haven't truly found what I want to do with it yet."
There is one thing Hammond is sure of: "I gotta paint," he said. "I need to not give up, and I need to paint every single day."
An old soul
When asked how she would describe her son, the first words that came to DeLisle were "old soul" – there's "always been like a little old man in his body," she said.
DeLisle remembers flying with a two-year-old Hammond – his legs crossed, an in-flight magazine in hand. He wasn't reading, she recalled, just taking in the photos on the glossy magazine paper.
Hammond turned toward her, DeLisle said, pointing to a cello in a spread about a symphony orchestra. "Oh my God," she thought, "the Lord gave me a kid that I can handle."
Hammond may not remember the moment, but he, too, describes himself as an old soul – at least, that's what he's heard his whole life.
"I may be young, but like, I already feel way older than I am," he said. "I just turned 16, but people have thought I was 18 for two years now."
"But a lot of that comes with the hype," Hammond said.
Sometimes, Hammond said, he feels embarrassed – not necessarily with his accomplishments but with what he sees as a leg up and the pressure that arises as a result.
"My mom has connections, you know; I've gotten a lot of help along the way," he said.
DeLisle is a Grammy- and Emmy-Award-winning veteran voice actress, comedian and singer-songwriter with almost three decades of experience in the entertainment industry. She describes her voice-acting bio as "braggy" to her 85,000 followers on Instagram.
Recently, DeLisle has starred in Nickelodeon's "The Loud House," voicing the role of Lola Loud – one of the show's main characters. Hammond joined his mother on the series' third and fourth seasons, voicing the show's main protagonist, Lincoln Loud.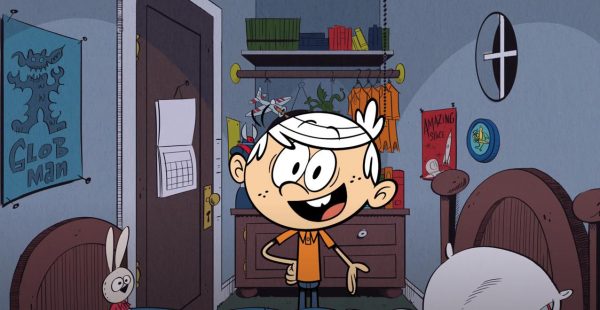 Hammond's father, Murry Hammond, is a musician who co-founded the alt-country band the Old 97s, which has released over a dozen studio albums and appeared in films and television. Murry Hammond is now a solo artist, preparing to release a new album, "Trail Songs of the Deep," later this year.
"I think that some people feel a little bit of anger or resentment towards me because of that," Hammond said.
He also noted that his journey as an artist is just beginning – if it has even started.
"It's amazing that I've done art shows, but I have a long way to go," he said.
Hammond didn't "know quite how to respond" to a question about the statement he hopes to make with his art. He believes it takes an artist years – maybe even a lifetime – to find the true meaning of their work.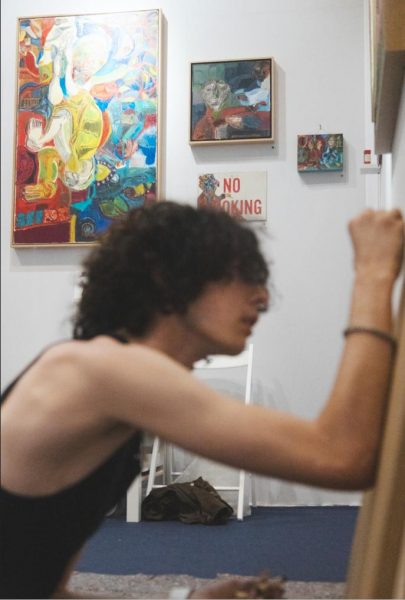 "I'm not even in my career yet," he said.
For Hammond, art is compulsive. "I can't sit down at a table and not draw," he said. "It's seriously like a problem sometimes."
Hammond said sometimes friends at school tease him for his drawing habits. "They're like, it's so funny," he said, "you can't sit down without drawing – even at the lunch table."
"When I'm not drawing, I feel antisocial a little bit," he said. "I just don't really know what to do with my hands."
Like him, Hammond's art is "ever-changing" – "I'm never going to want to stop or cut it off," he said.
"To be honest, I just want to be an old man and live in a cabin and lock myself away and paint," Hammond said.
Foreign lands
In November 2022, Hammond and his family went to London – the first time he had stepped foot in the city.
He remembers standing on the iconic Tower Bridge, gazing at the Tower of London, officially His Majesty's Royal Palace and Fortress of the Tower of London – a historic castle on the north bank of the River Thames.
"I love architecture," Hammond said. "I love seeing the way humans have developed – making everything down to the finest detail, getting everything sculpted perfectly."
After fixing his eyes on the 900-year-old castle's Kentish rag-stone, Hammond broadened his vision to see the city behind it.
"I feel like it completely changed my perspective," he said. "We can build these amazing, glowing sculptures – but also, there were people hundreds of years ago who could do these unimaginable sculptures on the sides of buildings that we probably don't even know quite well how to do now."
Traveling, Hammond said, is fueling his growth as a person and inspiring his art.
"When I go to different countries, the art is still just as good, but it completely changes," he said, adding: "I want to bring in all of those elements. I feel like the more I travel, the more I'm just going to see and the more inspiration I'm going to take because I take inspiration from everything."
The places Hammond visits – whether an American city like Miami or what's widely viewed as one of the most beautiful cities on Earth, Paris – affect his creativity and the direction of his artwork.
"Naturally, when I visit a place that really makes me feel good and puts me in a creative space in my head, then I'm going to want to see what it does to my art," he said. "I feel like it's time to branch out more with my art."
Hammond has big goals for his art, so traveling allows him to get more eyeballs on his paintings.
"That's a big part of it, too," he said. "I want more people to see my art; I want to see how it makes other people feel, you know, and all that sort of stuff."
In September 2022, Hammond took a trip to Paris for the Focus Art Fair – an annual contemporary art fair organized by HongLee, an international art agency based in Paris.
Before that show, Hammond said, he felt like he was creating solely for a specific art show – "following a specific theme or listening to a specific type of music or something just to get that certain flavor."
However, Hammond noticed a shift afterward. "I feel like since I've gotten such an influx of creativity," he said.
Hammond said his Paris art show was the "most exhilarating trip I've ever been on."
To Hammond, the LA Art Show was "one of the biggest things" to happen to him. But Paris is his favorite city – he "instantly fell in love with it" when he visited the city before.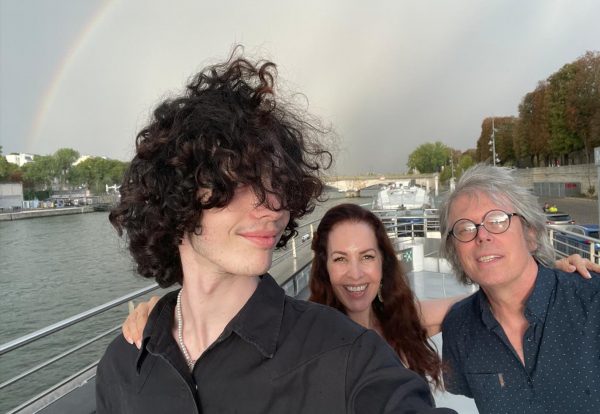 "So the fact that I heard that I got accepted into the Focus Art Fair was just like, surreal to me – traveling to one of my favorite cities and showing and just seeing people from around there, getting to know my work," he said.
But more than the show itself, Hammond was happy to have a chance to experience the city.
"Being at the Louvre, that was incredible," he said. "I mean, heck, it's where they show the Mona Lisa, like, I mean, it's pretty much any artist's dream."
On his last day in Paris, Hammond remembers going on a ferry trip around the city on the Seine. He and his mother, DeLisle, were on the boat's top deck – where others were snapping photos of Paris on either side.
"I wanted to tell her how thankful I was," he said. "Because I feel like, you know, growing up, I saw a lot of starving artists and artists who really didn't make it. They may have the talent but may have just never gotten the resources to show who they really were."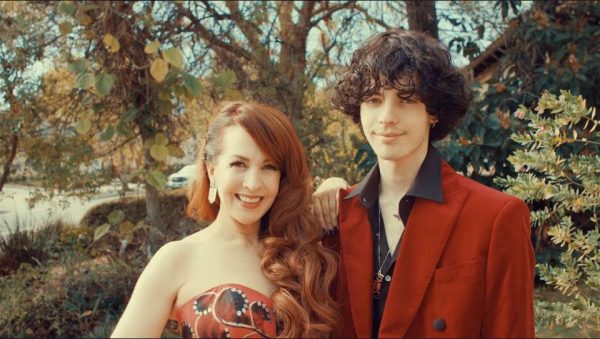 So, Hammond turned to his mother and said, "Thank you, thank you for making everything that this is possible."
And, he said, he is going to continue saying that. "I really do feel like my mother and my father have played a really big card in what this is becoming," Hammond said.
What's next
In the midst of his junior year of high school, many days look the same for Hammond – up at 7 a.m. to make the train, which he will take to the end of the line and sit in school for hours, thinking about art.
After school, it's back to the train and home – snapping photos along the way, saving the inspiration for later.
"It honestly feels like the same day sometimes because of school and everything," Hammond said.
Soon, though, it will be summer – and Hammond has an exciting one lined up, set to do an artist residency in Brussels.
"The Brussels thing, it's been driving me," he said. "I've been looking at pictures of the city, and I'm like, 'Oh, my gosh.' You just get to go outside and have a drink at a cafe and paint – that's my dream. That is my dream. I don't get to do that in LA."
DeLisle is busy searching for a babysitter, as she described it, to look after Hammond while he's in the city. "Who knows what happens in Brussels? I don't know," she said. "Is it the Vegas of Europe? I don't know."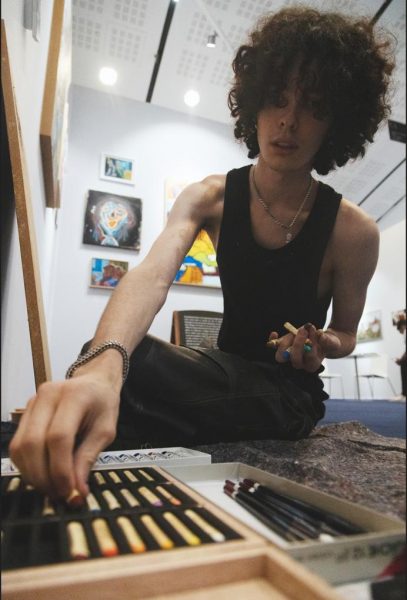 Looking past the summer, Hammond is excited to continue exploring himself and his art – and, in turn, show that to the world.
"I feel like I'm waiting to show people what the next me is going to be," he said, adding: "I want to show everybody everything that I am. I don't want to confine it to a certain skill set or a certain style or color choices or anything like that. I want them to get a taste of all of it."
Hammond is especially excited about his future beyond school. "I just can't wait till I'm an adult," he said. "I can just like wake up and treat it like a nine-to-five and just paint."
He may not know what the future holds, but one thing is sure: He won't stop searching.
"I'm always searching," Hammond said. "I'm always searching for what the next thing is going to be."
APAIT: Positively impacting LA's underserved communities
One of the main functions of APAIT dealing with sex trafficking is not limited solely to members of the LGBTQ+ community
LOS ANGELES – A beacon of hope for underserved vulnerable communities of LGBTQ+ adults in LA can be found in a non-descript almost fortress looking concrete high-rise office building located at 3055 Wilshire overlooking Koreatown.
The offices of the Asian Pacific AIDS Intervention Team (APAIT), whose stated mission is to positively impact the quality of life for those medically underserved communities, is a labyrinth of meeting and counseling rooms, art therapy spaces, offices, and a large, private, outdoor patio for events. The walls are lined with posters of inspirational banners like "Heroes Work Here," as well as breakdowns of case studies on sex trafficking, mental health, and addiction.
With the Koreatown location plus offices in Orange County, APAIT's work focuses on the quality of life for vulnerable people experiencing behavioral health challenges, housing insecurity, and who are at-risk for HIV/AIDS.
"I know the lingo everyone uses is BIPOC," Jury Candelario, a licensed clinical social worker and the Executive Director told The Blade. "But for us, we say communities of color. Even in our staffing, we try to reflect our consumers. This is how we roll. This is our mission and we have to reflect the community that we serve."
Candelario explained that APAIT started thirty-five years ago with a focus on the HIV/AIDS crisis.
"We started out really grounded in the work of HIV/AIDS primarily addressing grief counseling for gay Asian men," said Candelario. "Many of these men died alone from HIV/AIDS because most of their families didn't even know they were gay let alone they were dying from the disease."
Overtime, APAIT expanded their services not just to HIV/AIDS, but to a broader range of sexual health issues. APAIT deals with a range of issues not just impacting gay men but those that impact the larger queer community.
"The core pillars of APAIT services are sexual health, behavioral health, housing, forensic treatment, which is basically for folks who are coming out of jails in prison, and human trafficking," Candelario emphasized.
A Broken system
Even with four different offices and seven different housing sites, the organization often has to outsource resources due to the high need for their services. Jazzmun Nichcala Crayton, Associate Director, told the Blade that the American socio-economic system is in large part to blame.
"They say the system is broken," said Crayton, "but no one really knows how to navigate the system. Plus, the system was never designed with people of color in mind, so you are asking us to perform at a level and to perform in ways that we were never trained or designed or had the opportunity to. We were never given access to that information."
Crayton explained that the system often produces broken homes, especially within at-risk communities of color, leading to a cycle that can often feel impossible to break.
"If your mother was in survival mode, and she was a single parent, and you are coming up through that system and that way of life, the only way you're going to break the chain is to break the chain yourself. It is very difficult for a child to make that shift. Already they are familiar with poverty, they are familiar with not having. That's not the story for everybody, but that's the story for a lot of people. You see it a lot," Crayton noted.
"If you don't have all those dynamics like a mother and father, making a certain amount of money to provide for a family, that causes a lot of problems. A lot of times, you see Caucasian counterparts where the mother does not work, and she gets to stay home and be the caregiver and nurture the children. But even that is changing in our society. More and more often, the parents are out of the home. Children end up raising themselves and end up fending for themselves because everyone is trying to make money so that they can live a certain way."
"But can you imagine people of color with more than one child? Often, especially in Black families, the father is absent for whatever reason, so the mother is the matriarch, running the entire household, trying to work and go to school and provide for children."
"People use this term 'strong Black woman,' but Black women don't want to be strong all the time. Women don't want to be strong all the time," she added.
According to a pre-COIVD survey by the Williams Institute at the UCLA School of Law on Victimization Rates and Traits of Sexual and Gender Minorities (SGMs) in the United States, SGMs are at greater risk of experiencing violent crime than their white cisgender heterosexual counterparts.  
The Williams study showed that LGBTQ+ people were nearly four times more likely than non LGBT people to experience violent crime. The odds of experiencing a violent victimization were higher for SGMs than non-SGMs .
SGM persons experienced more criminal victimization than non-SGM persons. SGMs experienced 71.1 violent victimizations per 1,000, compared to 19.2 per 1,000 among non-SGM persons.
SGMs had a higher rate of serious violence, defined as rape or sexual assault, robbery, or aggravated assault, than non-SGMs, including higher rates of violence involving a weapon and violence resulting in serious injuries. 
"There have been increased attacks in the Asian community," acknowledged Candelario. "Unfortunately, I would say hatred got bigger with COVID-19 and how it was blamed essentially on the Chinese community by the last administration. It [coronavirus] was called 'the China flu,' so there's definitely a lot of that influence in that." 
APAIT offers self-defense classes as part of their program to help women who find themselves the victims of attacks. The staff are also encouraged to take these classes. As Candelario pointed out, "No one is safe. We are all at risk."
While the rise in hate crimes has propelled the self-defense program, the classes initially started after a group of trans women were conducting a makeup class for gender representation at APAIT. The class itself was broken into and robbed, leaving the women defenseless and scared. 
When asked why queer people of color are so often particularly affected in statistics like those from the UCLA study, Crayton said that she blames the social dehumanization of queer people within society. 
"We get dehumanized on a daily basis," said Crayton. "Our humanity is laughed at. It is ridiculed. There are policies in place all over America to prevent us from even trying. We don't even get a chance to try as a whole."
"We are very special here in California. We have different dynamics, but some of our siblings in other states are limited by the law. They can't do a Drag show anymore in Tennessee. I mean, what is that? Why is that important? Our purpose is to educate to bring these people up so that they can go out in the community and provide for themselves."
Candelario added that words like "faggot" and "groomer" which are deeply ingrained in right-wing rhetoric, help to propel this dehumanization and so should be eradicated.
"I think we have to watch trauma informed language," said Candelario. "The words that we use impact how people are perceived."
Sex Trafficking
One of the main functions of APAIT dealing with sex trafficking is not limited solely to members of the LGBTQ+ community. The organization often serves cisgender women in an industry that is notorious for acting as a sex trafficking cover.
"About two decades ago, we got into working with massage parlor industry," said Cadelario.
According to a 2019 survey by APAIT, women often chose illicit massage parlor work from a very small number of employment options. Some women described being coerced or deceived into this work, but most women said that they chose this work as their best alternative.
Among limited options on the positive side, the pay was higher than in other industries, and could provide opportunities for self-employment. On the negative side, they were at risk for physical abuse, HIV and other STI's, and mental health problems such as isolation arising from stigma. The risk of violence from clients and owners and robbery in this cash-based industry and possible arrest fines and jail were also threats, as was deportation in the case of undocumented immigrants.
Human Trafficking Indicators according to the U.S. State Department include:
Living with employer.
Poor living conditions.
Multiple people in cramped space.
Inability to speak to individual alone.
Answers appear to be scripted and rehearsed.
Employer is holding identity documents.
Signs of physical abuse.
Submissive or fearful.
Fear of arrest stops many women from coming forward. Fear of arrest almost always superseded fear of robbery or assault in a pre-Covid study. Many women were reluctant to seek police protection. Women who did not read or speak English were often unaware of what was happening after their arrest, leaving them vulnerable to predatory laws or those posing as lawyers, both in their criminal proceeding as well as their immigration cases.
Nan Ding, the Senior Clinical Program Manager runs the APAIT pilot related to sex trafficking alongside Candelario. She is a also a licensed clinical social worker.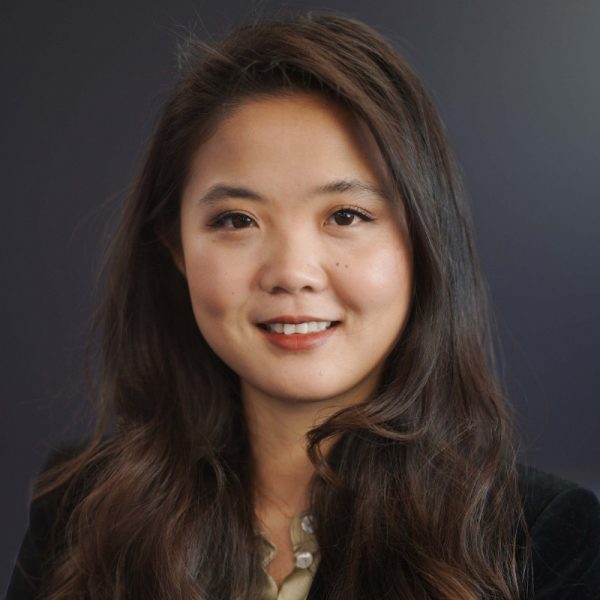 "It started out with a court order program," she explained. "This is mainly for people who work in massage parlor work, who were given a citation for suspicion of prostitution."
This citation is part of what is known as a diversion program. Pretrial diversion programs in the state of California allow defendants who are eligible to avoid serving jail time as long as they complete treatment and education courses.
"We provide sexual health education and resources and mental health," Ding told the Blade. 
English lessons are also crucial to rehabilitating these women.
"Given the demographic of people who come to us through this program, many of them do not have the ability to speak English. All of them are immigrants, so we connect them to one of our social services which help them to live sustainably on their own."
While some success stories do exist, Ding explained that it can often be years before these women are properly rehabilitated. 
"To be honest with you, it has been quite challenging," said Ding. "Because they don't have degrees and they don't speak English. We encourage a lot of them to go through cosmetic training so that it's less risky for them, and it brings better income for them. A lot of them end up doing administrative work. One of my clients is now working at an acupuncture clinic at the front desk."
Ding said that many of these women come here under false pretenses in hopes of a better life, only to be duped and stuck as pawns in sex trafficking rings. 
Ding gave an example of one client in particular: "She went through trafficking in Taiwan through here she tried to escape. She came here, thinking she was going to be put her through nursing school to be an RN but the moment she landed here she was sent to be a sex worker."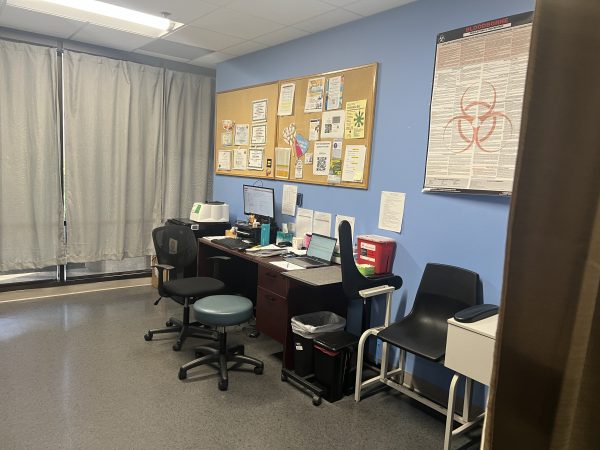 "This happens more often than you think," said Candelario. "The sad part is this is a whole international syndicate of illegal organizations that run this human trafficking. We are definitely not saying all massage parlors are, but many are fronts for human trafficking not just human trafficking in the sense of sex work and/or labor trafficking. A lot of these people are recruited under the pretense that they are going to have work or schooling here. They prepare all their paperwork and documentation to get here legitimately, but once they land here, those documents are still with the syndicates not with those folks who were brought here. Essentially, they are trapped."
"They are trapped once they get here. They don't have any other recourse because this is their livelihood now. This isn't just isolated in Asian communities it's happening in central American communities too. It's everywhere. Eastern European communities as well. Unfortunately, we also see these horrible stories of fourteen and fifteen-year-old children, young girls, being kidnapped here as well. Colored communities and foreign communities are vulnerable too as are communities without privilege and opportunities and education. The people who brought you here are the people you are supposed to be trusting for this 'American dream,' which ends up being an American nightmare,"  she added.
Candelario also made it clear that APAIT does not condemn sex work as a legitimate form of employment. The problem lies in deceit and forced labor.
A Success Story
Those seeking help come to APAIT through a variety of ways. Many are found by APAIT  on the streets through their grassroots program "Midnight Stroll."
The Midnight Stroll and After Hours Café was launched by the Asian Pacific AIDS Intervention Team in January 2017 in collaboration with the Los Angeles Transgender Advisory Council and The Wall Las Memorias Project, along with support from then LA Councilman Mitch O'Farrell, the Los Angeles Police Department and several community partners.
Under the program, volunteer outreach workers walk along Santa Monica Boulevard, from Vermont Avenue to La Brea Avenue, to provide water, food, and clothing vouchers, while also promoting HIV testing and other services. The program also provides some emergency shelter beds.
"When I started," said Candelario, "I remember doing this kind of outreach and grassroots work. At the time, our main focus was ending the crystal meth epidemic. We were health educators, promoting health reduction systems to reduce crystal meth use. It's about meeting the clients where they are."
Many clients come to APAIT when they have nowhere else to turn. 
"We had a client come in off the street with a sheet on her head and dirt on her face," said Crayton. "She came from Alabama. She was ostracized and criminalized for being trans there. She had been kicked out of her home. She made her way up to California, which was complicated because she had no support system. She came here just hoping that the community would be able to guide and support her."
"When she came to us, she had nowhere to go and she didn't want to sleep between the buildings anymore. We were able to house her through a private organization immediately in South Los Angeles. Mr. Jury was generous enough to pay for her to stay there where she developed under our care."
"She kept coming back to the office and participating in our programs. She had access mental health with her behavioral health counselor. She actually started interning somewhere at some point and from there she did so well she was able to obtain and sustain her own apartment. Because we were able as an organization to come together and surround this particular client with support and guidance and love, she was able to stand on her own two feet."
"Now she is providing services for the community. She is going the kind of work that we are doing, and she is back in school studying to be a therapist. She was even honored by Laverne Cox, who gave her an award saying that she was a pillar in the trans community coming from such extreme circumstances in life."