Vermont Christian school banned from state sports for anti-trans
The Mid-Vermont Christian School basketball team forfeited a tournament game rather than compete with a transgender student-athlete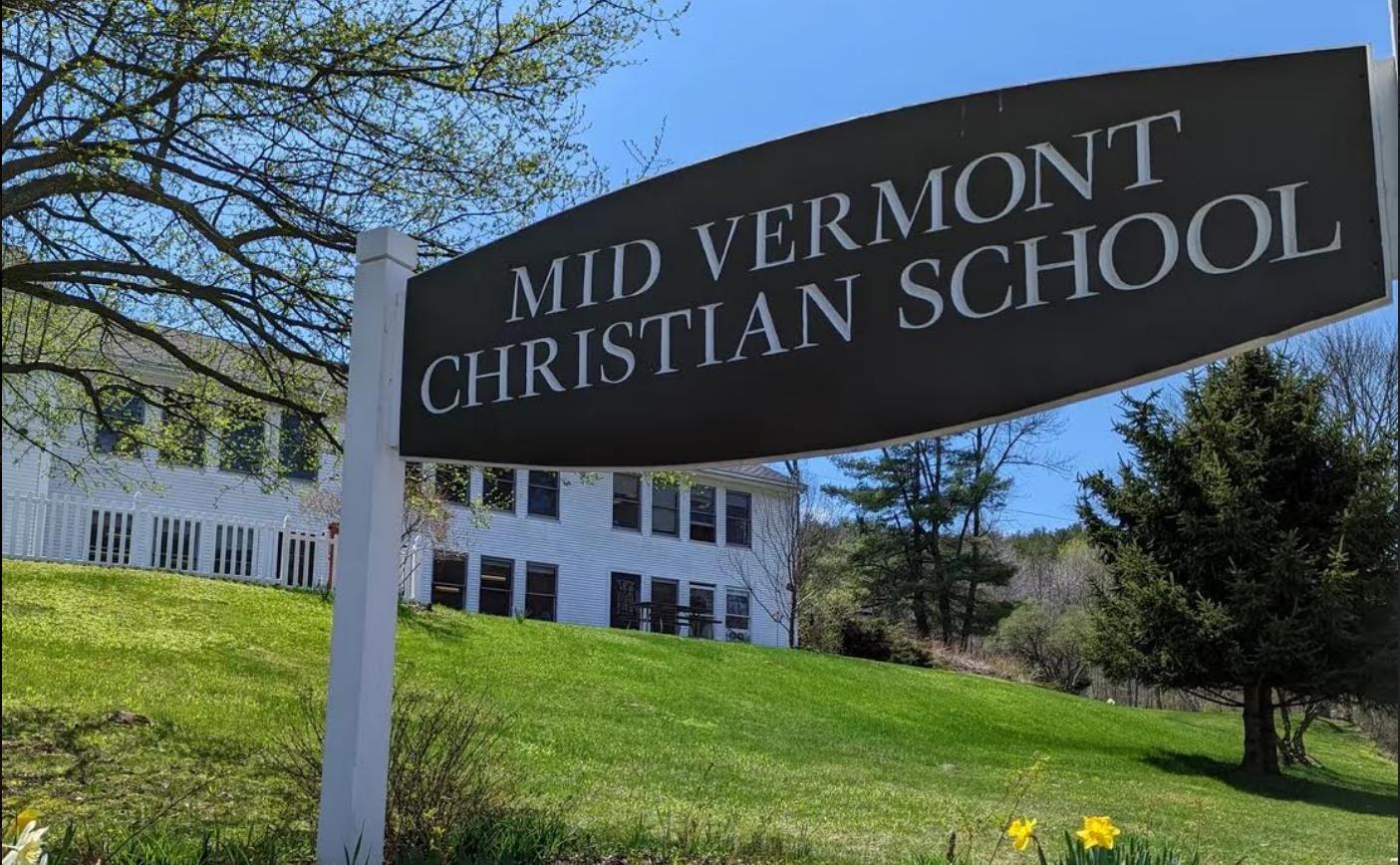 QUECHEE, Vt. – A Christian school that chose to forfeit a girls' basketball tournament game rather than play against a team with a transgender player has been banned from Vermont school sporting events, VTDigger reports.
The Vermont Principals' Association, which oversees school athletics in the state, said Mid-Vermont Christian School in Quechee, Vt. will no longer be eligible to participate in any sports or any other sponsored activities.
Members of the Vermont Principals' Association executive committee decided at a meeting Monday "that policies have been violated at the school level and thus there is an immediate determination of ineligibility for Mid-Vermont Christian in VPA sanctioned activities and tournaments going forward," according to a statement posted online.
Specifically, the private religious school violated the organization's anti-discrimination and gender identity policies, the organization told the school in its letter of ineligibility. Those policies allow athletes to play on teams that are "consistent with their gender identity" and prohibit discrimination "based on a student's actual or perceived sex and gender."
As the Los Angeles Blade reported, Mid Vermont Christian School head of school Vicky Fogg issued a statement last month, defending their decision to forfeit. "We believe playing against an opponent with a biological male jeopardizes the fairness of the game and the safety of our players," said. "Allowing biological males to participate in women's sports sets a bad precedent for the future of women's sports in general."
MVCS's decision made headlines around the world, with opponents of transgender inclusion hailing the school for standing up for cisgender girls and women, and LGBTQ+ rights advocates and allies labeling the school transphobic and bigoted.
Administrators at the school did not respond to a request for comment as of press time.
Trans women banned from track & field, intersex athletes restricted
World Athletics's new edict will take effect on Transgender Day of Visibility, March 31 crushing Olympic hopes for NCAA champion CeCé Telfer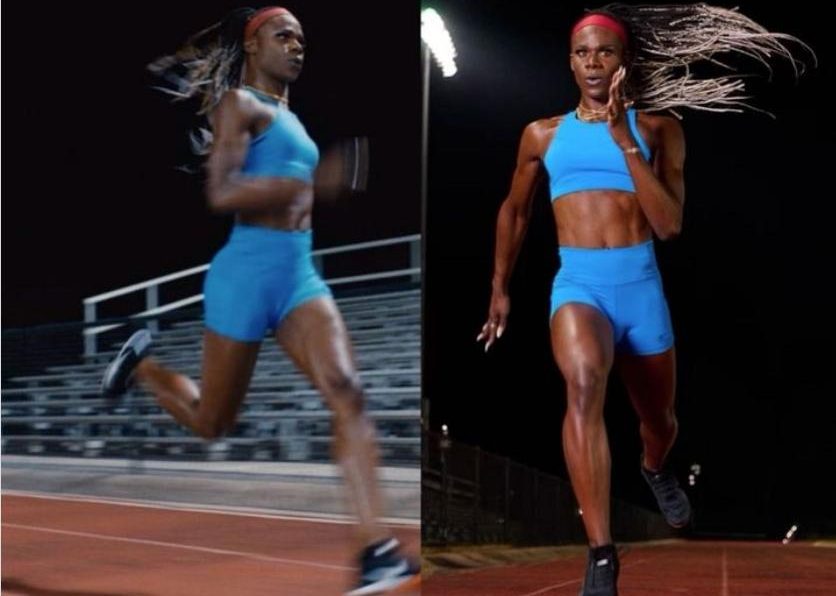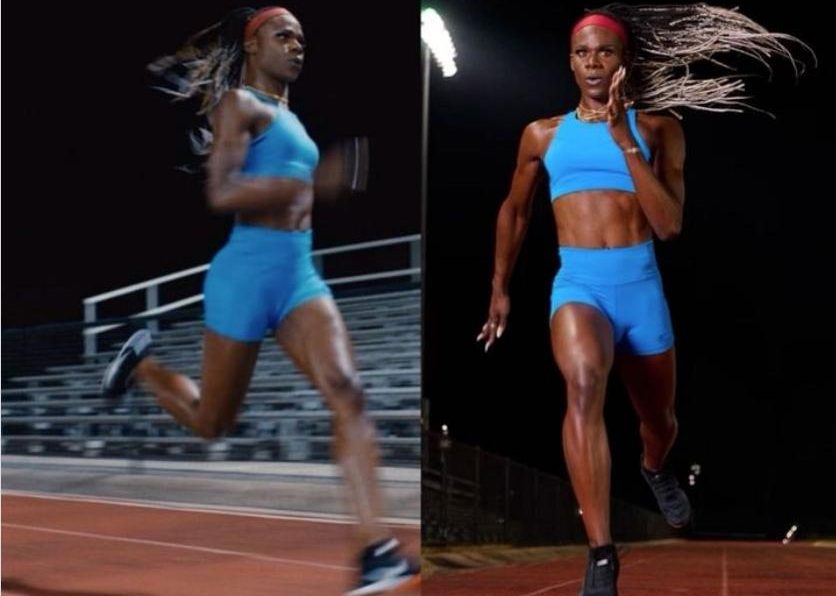 MONACO – The organization that makes the rules for track and field meets around the world declared Thursday it will bar transgender women who have experienced male puberty from competing, a move that was anticipated following a similar trans ban issued last year by the governing body for world swimming.
As the Associated Press noted, at this moment there are zero trans women competing at the elite level of track and field. But the edict, which World Athletics announced will take effect on the Transgender Day of Visibility, March 31, is crushing news for one hopeful.
In May 2019, CeCé Telfer won the 400m hurdles at the Division II championships and became the first out trans woman to win an NCAA title. She's been training ever since for her shot at the Olympics, despite being ruled ineligible for Beijing at the trials in 2021. The Jamaican-American had set a goal of qualifying for Paris in 2024. But the World Athletics ban ends that dream.
Telfer tweeted Thursday, "It feels as though the world stopped moving."
It feels as though the world stopped moving…

— CeCe Telfer (@CeceTelfer) March 23, 2023
Another ruling by the group will likely mean no shot at the Olympics for another Black woman athlete, two-time gold medalist Caster Semenya. The South African track icon is not transgender, but because of her higher than typical testosterone levels, she has been barred from competing in her signature event, the 800m. World Athletics took that from her around the same time Telfer made history, in May 2019.
The group issued an eligibility ruling that prohibits female athletes like Semenya who have Differences in Sexual Development (DSD) from competing in women's events, from the 400m to one mile (1600m), unless they reduce their testosterone levels. So, Semenya chose to run in longer events than she did previously. She finished 13th in her qualifying heat at 5,000 meters at world championships last year as she worked to adapt to longer distances, in preparation for Paris.
"I'm in the adaptation phase, and my body is starting to fit with it. I'm just enjoying myself at the moment, and things will fall into place at the right time," the South African runner told the AP.
That time may now never come. On Thursday, World Athletics announced athletes who have DSD will have to undergo hormone-suppressing treatment and maintain a testosterone level of below 2.5nmol/L for 24 months, in order to be eligible to compete in any event in the female category.
Semenya vowed following the 2019 ruling that she would never again take any testosterone suppressing medication, terming the rules discriminatory and unfair.
This new rule could impact not only Semenya but also as many as a dozen other elite runners, World Athletics President Sebastian Coe said. Among them, Olympic 200-meter silver medalist Christine Mboma of Namibia, who won a silver medal in Tokyo two years ago but didn't compete last year because of an injury. Mboma has not publicly stated whether she would be willing to undergo hormone therapy.
Like Semenya, Olympic 800-meter silver medalist Francine Niyonsaba of Burundi has said she will not undergo hormone suppression.
Even though Niyonsaba, Mboma and Semenya are not transgender like Telfer and former Connecticut high school track athletes Andraya Yearwood and Terry Miller — who have been targeted in federal court by opponents of inclusion — there is one thing all these women have in common: They are all women of color, and all targeted for being too fast because of their natural gifts.