Put this out gay trailblazer's supportive coach in your bracket
Nate Oats is coaching the Crimson Tide & on the other side will be Kevin Willard, who is not just a seasoned coach, but a strong LGBTQ+ ally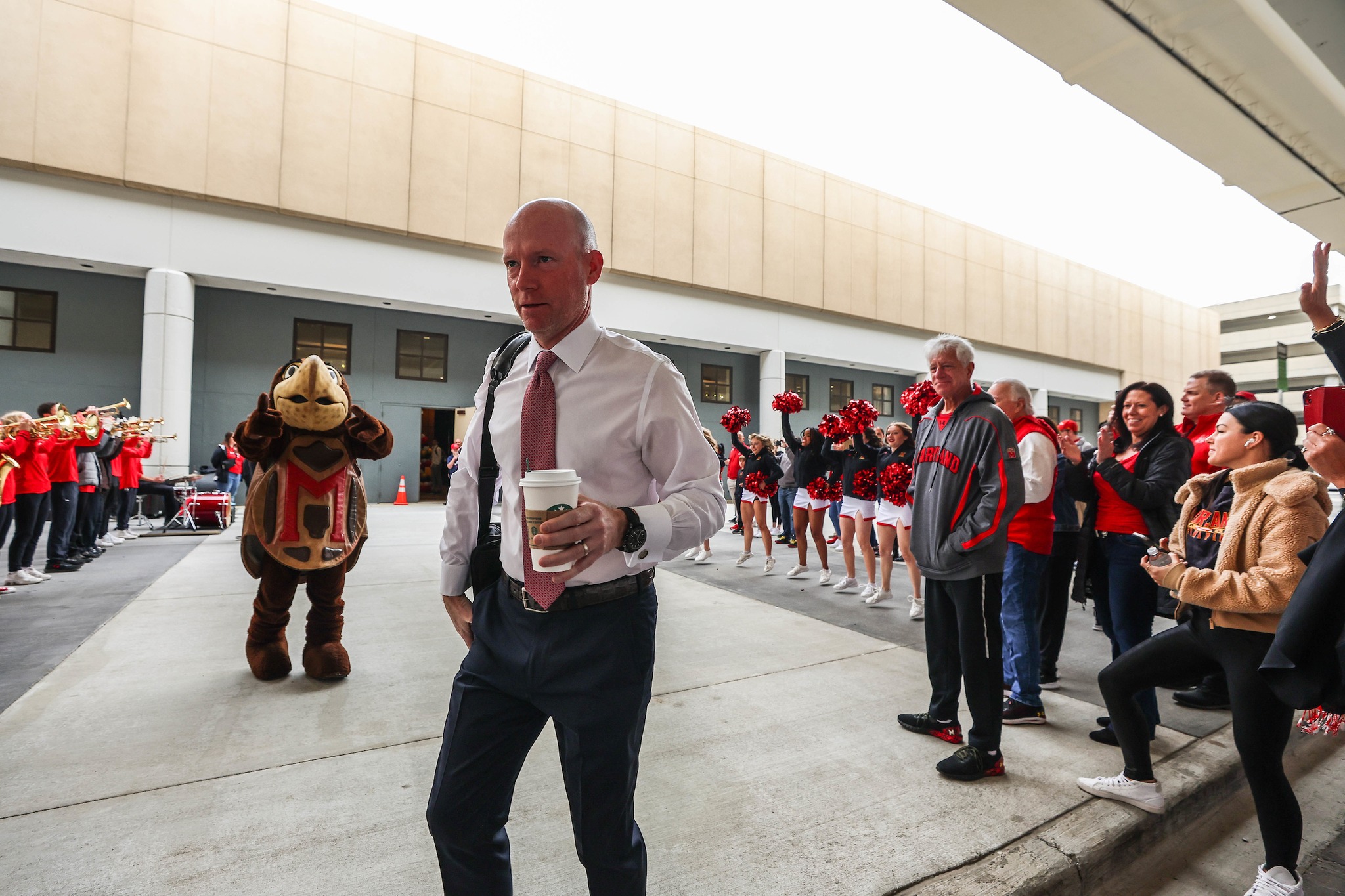 BIRMINGHAM, Al. – When the 8th seeded Maryland Terrapins tipoff against No. 1 Alabama tonight in the second round of the NCAA Men's Basketball Championships, it's not just the players on the hardwood who will be working hard for the win.
Nate Oats will be coaching the Crimson Tide less than an hour from their home court as he sideline strategizes. And on the other side will be Kevin Willard, who is not just a seasoned coach, but a strong LGBTQ+ ally. 
Willard was Derrick Gordon's coach at Seton Hall when he transferred from UMass in 2015, a year after he came out as the first out gay Division I Men's basketball in the NCAA.
Gordon has credited Willard for creating a comfortable environment, after he "bumped heads" with former UMass coach Derek Kellogg during his two seasons with the Minutemen. In contrast, he said he instantly connected with Willard, and told his teammates and Willard following his final season at Seton Hall that he wished he had another year of eligibility remaining. He's said he considered Willard the best coach he'd ever played for.
"He just made it comfortable for me," Gordon told Glenn Clark Radio in an interview broadcast on March 22, 2022. "He said, 'You know what, we're more focused on who you are as a person and a basketball player and what you bring to the team.' He voiced that over and over again. When I went on my visit, I just felt even more comfortable, met a couple of the guys. They made me feel right at home as well, so it was kind of like an easy decision. Coach Willard's awesome. He's an amazing guy."

If you don't believe Gordon, ask the West Virginia Mountaineers, who lost to the Terrapins in the first round last week 67-65. Maryland's win "took the paint off the floor at Legacy Arena" in Birmingham, Ala., as Brendan Quinn wrote in The Athletic. He described Willard's style of coaching this way:
"Willard paced the sideline, as he does. The man is intense. Doesn't suffer fools. Serious stuff. No BS. Black eyes screwed deep in a bald head, no pupils. He regards things sideways, incredulous toward anyone who doesn't come correct. It's his whole thing. If Guy Ritchie cast a college basketball coach, it'd be Willard."
Gordon told Glenn Clark Radio that he particularly recalled the kind of support Willard gave him in one practice early in his Seton Hall career, according to Press Box Online.
"I remember a particular situation that happened in practice — came down the court and I was wide open and I didn't shoot it," Gordon said in the 2022 interview. "[Willard] stopped practice and he said, 'You're not at [UMass] anymore. I trust you. I believe in you. Shoot the ball.' Ever since then, my confidence was through the roof, especially dealing with I had to deal with when I was at UMass with that coach to playing under Coach Willard and him telling me that specifically, he just let me play my game."
Last July, Gordon posted on Instagram that after playing a few seasons in Europe for Cyprus and Germany, "I decided to end my career as a professional athlete."
Gordon is now 31, and he told his followers he is working on a book about his life "on and off the court," in hopes he might "help gay young people, student athletes in particular and others who are struggling to pursue careers in professional sports or any career paths they chose without fear or shame."
Since Christmas, he's been sharing posts that include photos with his boyfriend, actor Scott Backman of Los Angeles, including one from last week, captioned: "Every time we're together, it's like falling in love all over again." 
March Queerness: Women's coaches to know and root for
Beyond the baskets, the scoreboard and the sweat that goes into climactic games, are out LGBTQ+ coaches leading outstanding student-athletes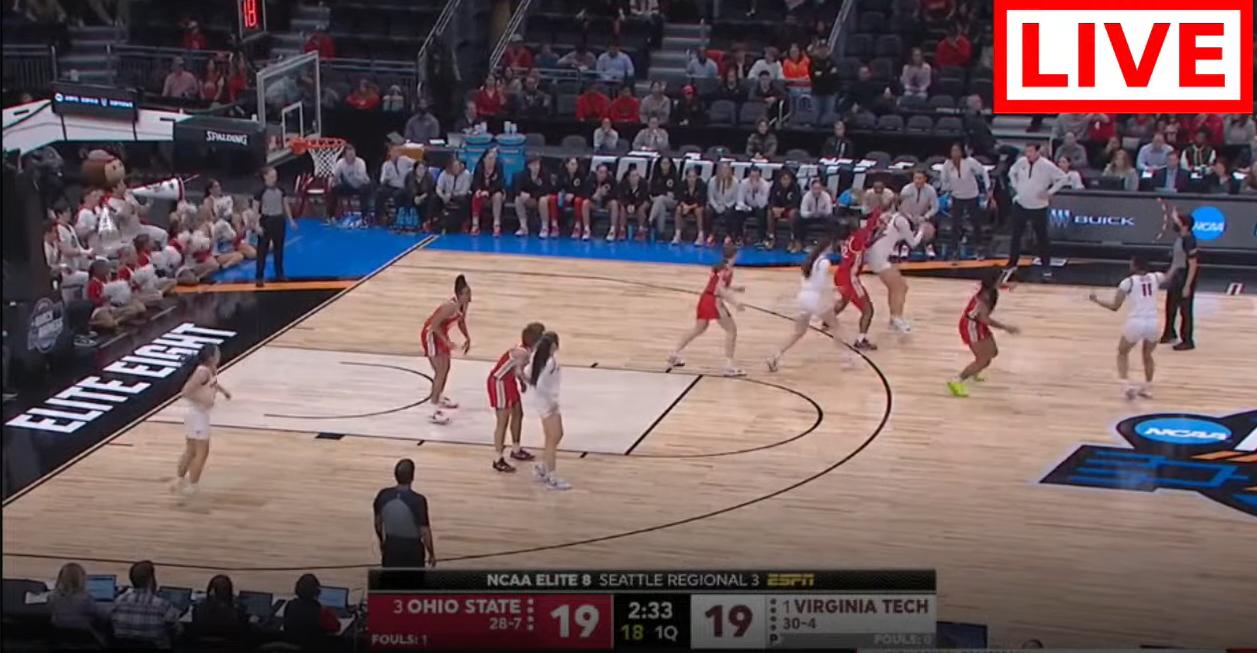 GREENVILLE, S.C. — The NCAA Women's College Basketball Tournament is moving past the Elite Eight stage to the Final Four, with the No. 1 seed, the defending national champion South Carolina Gamecocks vanquishing the No. 2 Maryland Terrapins, 86 to 75 at the Bon Secours Wellness Arena tonight.
Also Monday night, the No. 1 Virginia Tech Hokies defeated the No. 3 Ohio State Buckeyes at Seattle's Climate Pledge Arena, 84 to 74. For the first time in the university's history, the Hokies will go on to the Final Four. On Friday in Dallas, they'll face the LSU Tigers, who defeated out head coach Katie Meier's University of Miami Hurricanes on Sunday..
Beyond the baskets, the scoreboard and the sweat that goes into these climactic games, are three other out LGBTQ+ coaches leading these outstanding student-athletes.
Although Maryland fell short, Kaitlynn Fratz has a lot to be proud of as an assistant coach with the Terrapins who is out and proud on Instagram.
Having beaten Maryland, the Gamecocks will also be in Dallas on Friday as South Carolina earned its fifth trip to the Final Four. Following the Hokies vs. Tigers game, they'll be going head to head with the Iowa Hawkeyes, playing their first Final Four in three decades.
Raina Harmon is an assistant coach with Iowa who shares Instagram posts about her marriage to her wife, including their 2020 honeymoon.
Another assistant coach for Iowa, Jan Jansen, has been with her partner Julie Fitzpatrick since 2009.
The headlines in mainstream sports sites like Sports Illustrated may focus on the fact that this was the first Elite Eight in decades without the traditional teams of UConn, Tennessee or Stanford. But gay, lesbian, bi and transgender sports fans are celebrating that these three women are not alone; They're among 57 out LGBTQ+ coaches in college basketball, with at least 20 players who also identify as queer, according to the LGBTQ+ sports site Outsports.
We'll see who survives the Final Four on Friday in Dallas.