National AIDS Policy Office: Congress must increase funding
"We have the support of the Biden administration, and we have the support at HHS, but without Congressional funding we can't get there"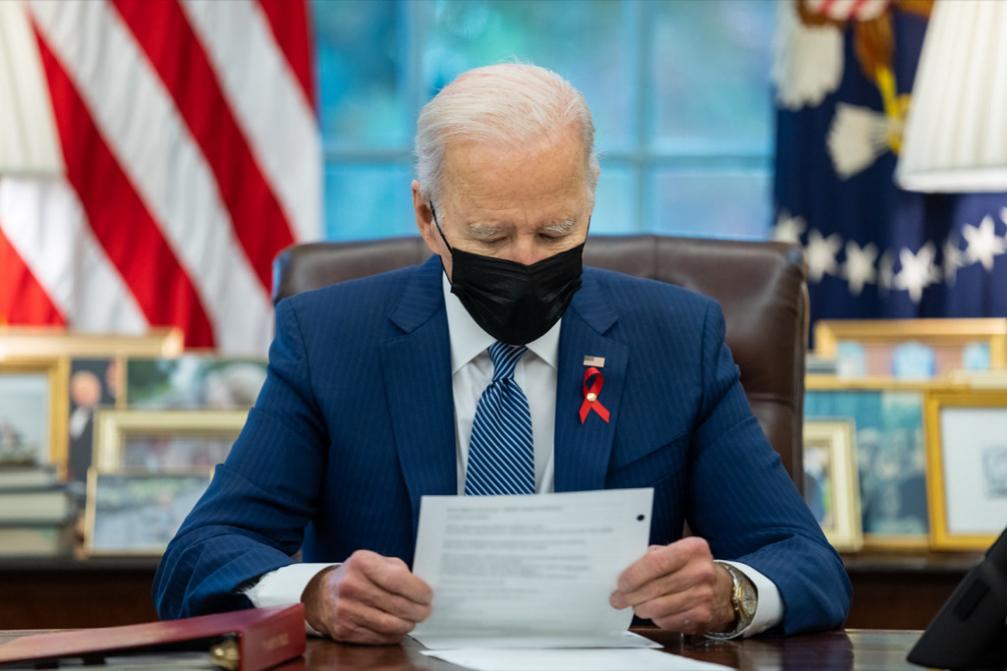 WASHINGTON – Harold Phillips, director of the White House Office of National AIDS Policy (ONAP), said Monday that Congress must increase funding to end the HIV/AIDS epidemic, including for programs designed around the lives and needs of Americans who are living with the disease.
"We have the support of the Biden Harris administration, and we have the support at HHS, but without Congressional funding we can't get there," said Phillips, who delivered his remarks during the AIDS United annual AIDSWatch conference in Washington, D.C.
Phillips echoed remarks by other speakers in calling for Congress to increase appropriations funding for the U.S. Department of Health and Human Services (HHS) Ryan White HIV/AIDS Program, but he also emphasized the importance of "making space for people living with HIV in other aspects of the budget."
Consistent with the Biden-Harris administration's focus on employing a whole-of-government approach, Phillips said stakeholders must understand that while "HIV is, yes, a public health threat," the disease is also "the result of systemic and structural racism," an intersectional problem requiring more than narrowly focused biomedical or public health responses.
Therefore, he said, these conversations about matters like HIV's impact on Black lives, or considerations for aging folks who are living with the disease, must be held at places like the White House Gender Policy Council, the National Economic Council, and the U.S. Department of Labor.
"When we talk about ending HIV as a public health threat," Phillips said, "we also want to end HIV such that it's not the defining characteristic for people living with HIV and that they can have access to housing, access to employment, good mental health and substance abuse treatment."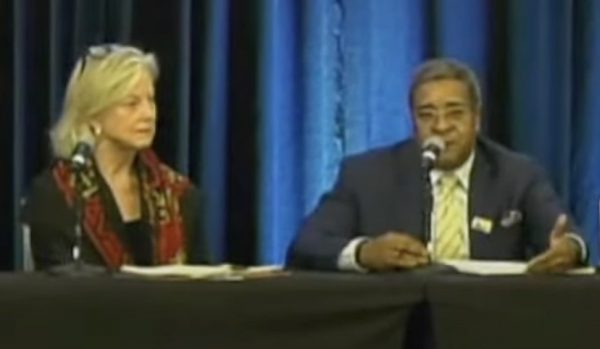 Under Phillips's leadership, data on these considerations for those living with HIV/AIDS will be measured for the first time with ONAP's rollout of new quality of life indicators in the National HIV/AIDS Strategy Federal Implementation Plan.
"There's an indicator in there that's self-reported quality of life," Phillips said, which asks respondents to consider, "how do I feel?" This is important, he added, because people living with HIV may have positive lab results but still feel poorly.
Phillips advised those AIDSWatch participants who are slated to meet with members of Congress and their staffs after hosting a rally on the grounds of the U.S. Capitol Tuesday morning to "build a common bond" with lawmakers by emphasizing the human impact of the appropriations funding for which they are advocating.
An AIDS United spokesperson told the Washington Blade by email Monday that 187 Congressional meetings have been scheduled for Tuesday.
Phillips also noted that while "conversations need to happen in Washington, there's also conversations that need to happen on the state and local level," where "we're finding a level of hate and stigma and discrimination that's on course to try to either stop our progress or take us backwards."
Speaking before Phillips, Equality Federation Public Health Policy Strategist Mike Webb stressed the importance of policies under consideration by state and local lawmakers. "Our access to PrEP shouldn't be based on patchwork of laws by the states," they said, and HIV-related legislative proposals in many cases would "add criminalizing aspects."
Laws already on the books that "criminalize the transmission of, or perceived exposure to, HIV and other infectious diseases," the Movement Advancement Project writes, "create a strong disincentive for being tested for HIV, and result in adverse public health outcomes."
Phillips and the Biden administration have made modernizing or repealing those laws a top priority.
Trans community fears wave of retaliatory attacks
Gender affirming care is on the chopping block in 11 states, including — most recently — Iowa and Kentucky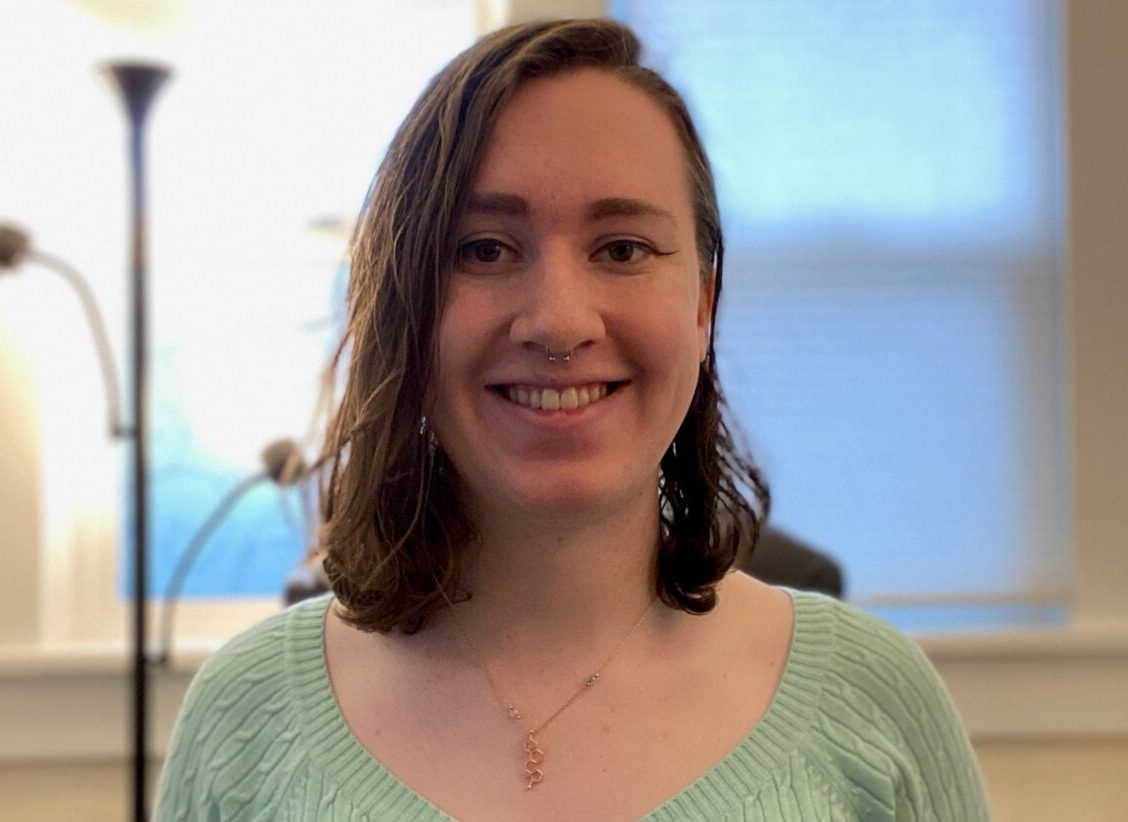 By Sunita Sohrabji | PORTLAND, Me. – Physical violence and verbal abuse are the norm for many transgender youths. This week, as news emerges that 28-year Audrey Hale — who killed six people, including three 9-year-old students at Nashville, Tennessee's Covenant School — was transgender, the LGBTQIA community fears it will be targeted for retaliatory attacks.
Susan Maasch, director of the Trans Youth Equality Foundation in Portland, Maine, told Ethnic Media Services: "We were called yesterday by a man who was screaming at us. 'What are you going to do with your donations? Are you going to use them to train kids to kill Christian children?' This was very scary."
"We've got scared children, scared families, scared organizations who are afraid of being targeted, but there's no support," she said. Maasch said she called the FBI to report the hateful phone call but could not get past a receptionist. "I will talk to local police, but I'm not sure what will come of that. The response just isn't there."
The FBI and the Justice Department did a briefing this week with organizations who support transgender youth, advising them how to keep safe during a possible uptick in violence against the community.
"This is a terrible, scary, and intimidating time for transgender people and their loved ones," said Maasch. "The fact that this shooter was transgender is going to be used and abused by politicians and others."
She noted the current climate of hostility in many states, which are demonizing trans individuals via legislation and rhetoric. "These are right-wing attacks by uninformed people. There's a sense of going backwards."
Kids in red states are having a particularly rough time, said Maasch, noting that few resources are available to them.
Maasch spoke of the need for gender affirming care, noting there is no cure for body dysphoria. "If you don't treat, that's when you get into danger. Some children go dark when you try to will away their gender. They begin to lose hope, and become depressed and anxious."
Gender affirming care is on the chopping block in 11 states, including — most recently — Iowa and Kentucky. Other states which ban gender affirming care for minors include: Alabama, Arkansas, Arizona, Florida, Georgia, Mississippi, South Dakota, Tennessee and Utah.
The US Department of Health and Human Services defines gender affirming care as patient-centered treatment which aligns individuals' outward, physical traits with their gender identity. "Gender diverse adolescents, in particular, face significant health. disparities compared to their cisgender peers," notes HHS.
Maasch encouraged children who are struggling with gender identity to reach out to her organization TYEF or The Trevor Project, which has a good track record of supporting transgender youth. Trusted individuals, including older siblings or an aunt, can also be a source of support, she said.
Physical violence is the norm for many transgender youth. Last June, a transgender student in Kalama, Washington was kicked repeatedly by another student wearing steel-toed boots, and had to be hospitalized. A transgender teen in Pompano Beach, Florida has been savagely attacked twice. The teen was kicked, beaten and spat upon relentlessly, the first time when they were in 6th grade.
In March, eight students savagely beat a transgender student on a Tulsa, Oklahoma school bus.
Stella Tice spent much of her young life trying to fit into the norms of the gender to which she was assigned at birth.
"I always felt I was different from everyone else," Tice, 22, told EMS. "The early stages of dysphoria hit especially hard during puberty. I didn't have any language or knowledge to express it," said Tice, who grew up in rural Klamath Falls, Oregon, and attended church every Sunday with her family, as well as a religious youth group every Wednesday evening.
Tice says she was bullied a lot in school. But she never told high school administrators or even her parents about what she was experiencing. "It made me uncomfortable to share my feelings because I was worried about being ridiculed by my peers."
About 16 months ago, with the support of her partner, Tice began transitioning into a woman. Telling her parents was initially difficult. "It was a rough start, but they definitely did a lot of learning. I come from a very tight-knit family. And they didn't want to lose me."
Tice's older brother turned out to be one of her strongest supporters. "'Wherever you end up, you have my support 100 percent,' he told me."
Tice and her partner live in Eugene, Oregon, which has a large LGBTQIA community, so the young woman was able to access the support she needed during her transitioning process.
Tice urged trans youth to turn to sub-Reditts, Twitch transgender streamers, and TikTok transgender content creators, to get a sense of community and support.
"I know this is a cliche, but it will and does get better," she said.
*****************************************************************************************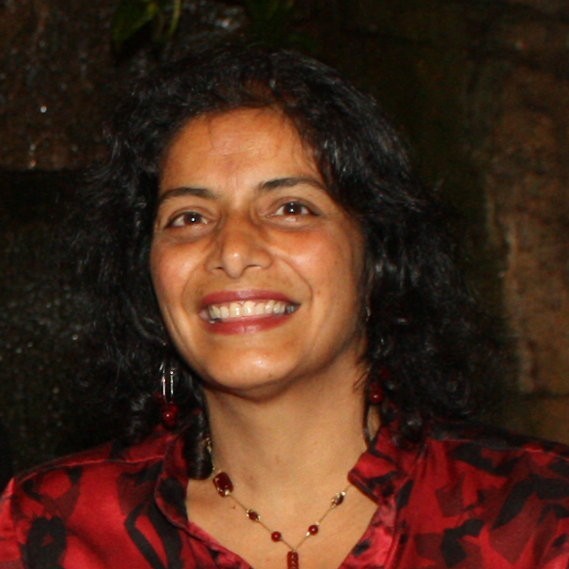 Sunita Sohrabji is a contributing editor at Ethnic Media Services.
*************
The preceding article was previously published by Ethnic Media Services and is republished with permission.