The dangerous misinformation about transitioning
For a small minority, transitioning is not the right thing, but for the vast majority it causes significant life and wellbeing improvements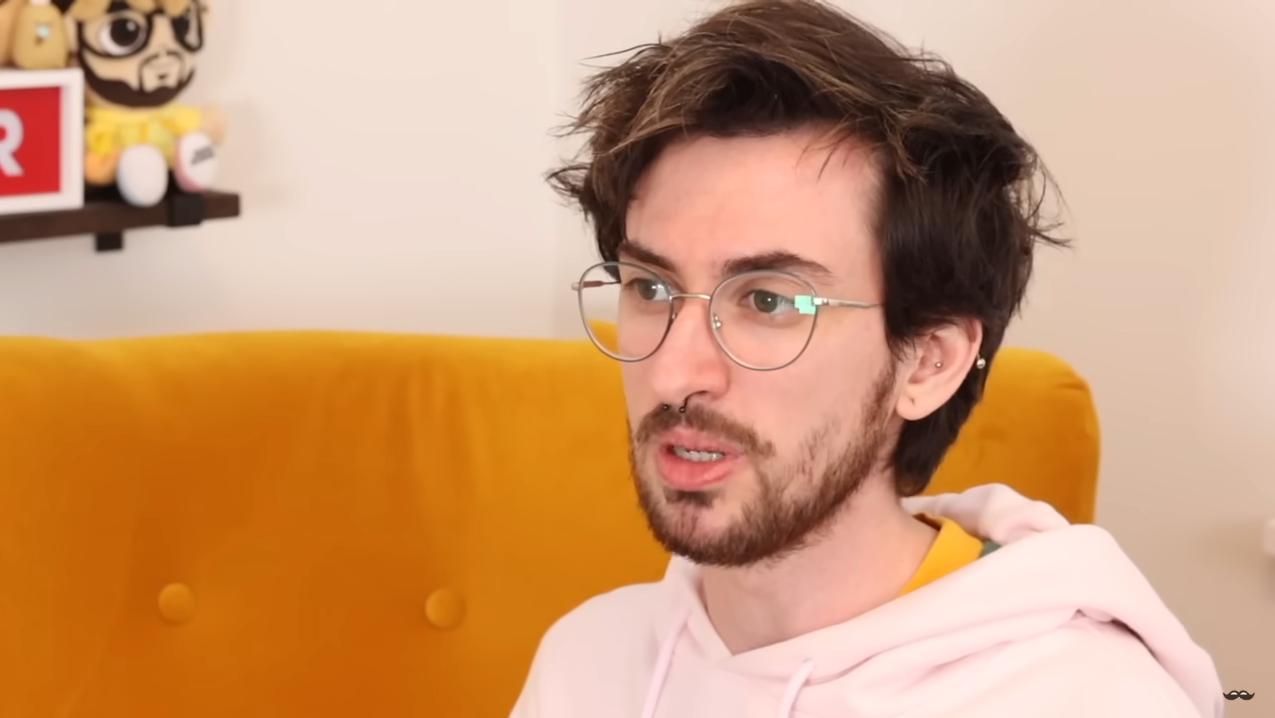 By Jamie Anthony Lotun-Raines, PhD. | ESSEX, UK – My response to misinformation about trans people and transitioning. The kind of information being shared in the TikTok I react to causes harm and is dangerous to spread. For a small minority, transitioning is not the right thing, but for the vast majority it causes significant life and wellbeing improvements.
Jamie Anthony Lotun-Raines is an English YouTuber and LGBTQ advocate. His videos include commentary on gender identity and other LGBTQ+ issues as well as general lifestyle topics.
The Dangerous Misinformation About Transitioning:
Elton John AIDS Foundation launches ambitious new initiative
Throughout Pride Month, Sir Elton John and the co-chairs of The Rocket Fund are challenging supporters to let their #InnerElton out
NEW YORK – The Rocket Fund is the Elton John AIDS Foundation's latest transformative $125 million campaign to redouble the fight against AIDS everywhere. Growing levels of stigmatization, marginalization, and poverty have led to high rates of HIV and low access to healthcare globally. 
"For years, HIV/AIDS has caused enormous pain across the world, but I pray that soon this epidemic will be a thing of the past" said Sir Elton John. "More than 30 years after I launched the Elton John AIDS Foundation, my passion for reaching everyone, everywhere with education and compassionate care is still as strong as ever. The Rocket Fund will turbo-charge our mission and reach those most at risk from this terrible disease. Now is the time. This epidemic has gone on too long. We must all act together to see AIDS defeated in our lifetimes."
Money from the fund will go towards supporting access to HIV prevention and treatment services, including providing access to HIV tests, antiretroviral therapies, and Pre-Exposure Prophylaxis (PrEP), according to the press release. Donatella Versace, one of the Rocket Fund's co-chairs — alongside Furnish, Tani Austin, and David Geffen — has also pledged to match donations to the fund up to $300,000 during the month of June.
Throughout Pride Month, Sir Elton John and the co-chairs of The Rocket Fund are challenging supporters to let their #InnerElton out. Letting your #InnerElton out is about proudly expressing your authentic self, showing love for others and taking compassionate action. Supporters are encouraged to join the movement by posting photos of themselves on social media wearing their own take on Elton's signature looks – or whatever makes them feel their true self – with the hashtag #InnerElton. Many notables are joining to let their #InnerElton out, including Dolly Parton, Michaela Jaé Rodriguez, JoJo Siwa, Heidi Klum, Smokey Robinson and more. Learn more here. The Let Your Inner Elton Out campaign was created by advertising agency Invisible Man and produced in partnership with global communications agency BCW.
The Foundation launched this critical initiative on June 5, the day in 1981 when the Centers for Disease Control released its first report on what would become the AIDS epidemic. This inaugural Rocket Day commemorates the early days of the fight against HIV/AIDS, while committing to accelerate progress towards ending AIDS for all.
"The end of the HIV/AIDS epidemic is within sight, and The Rocket Fund is the push we need to finally cross the horizon," said David Furnish, Chairman of the Elton John AIDS Foundation. "To end AIDS, we must make targeted investments that can level the playing field, by tackling the inequalities and stigma that prevent people from accessing the care they desperately need. By joining The Rocket Fund and our mission, you can help transform the future for millions of people globally."
"As we've learned through the global fight to stop COVID-19, epidemics do not recognize state borders, economic or cultural differences. If left unchecked, they only worsen with devastating impacts on the most vulnerable," said Anne Aslett, Chief Executive Officer of the Elton John AIDS Foundation. "It is critical that we meet this moment to connect vulnerable people with the care and resources they need to live vibrant, healthy lives and we welcome all who want to see an end to this disease to join us."