New on the LA County Channel
You can watch on Channel 92 or 94 on most cable systems, or anytime here. Catch up on LA County Close-Up here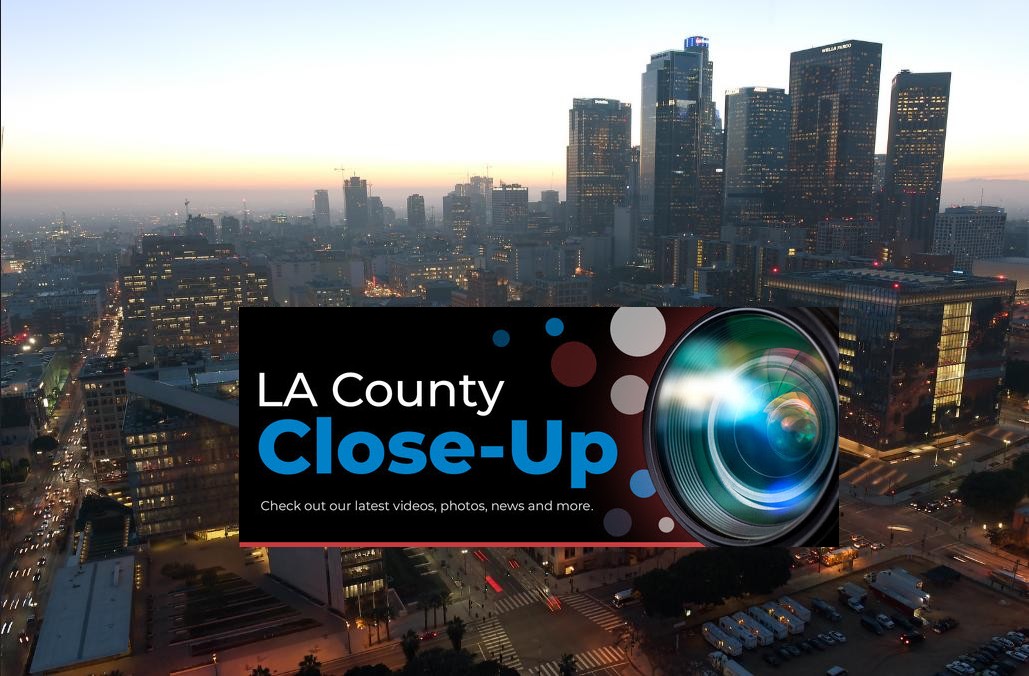 New on the County Channel
Go behind the scenes at the moving new exhibit at the Holocaust Museum.
You can watch more stories like this on Channel 92 or 94 on most cable systems, or anytime here. Catch up on LA County Close-Up here.
In Case You Missed It
Return Your Vote by Mail Ballot Early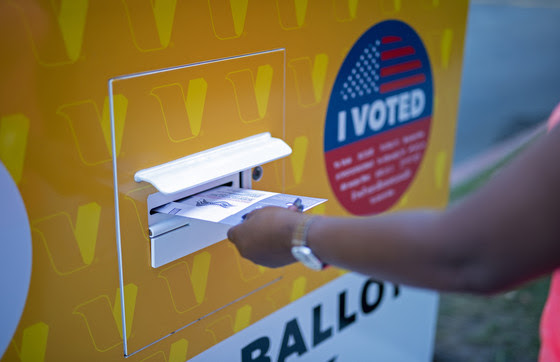 You don't need to wait until Election Day (April 4) to make your voice heard in the City of Los Angeles Council District 6 Special Primary Election.
Once you've completed your ballot, sign and date the Return Envelope and use one of these easy return options:
Return by mail: No postage is required.
Ballot Drop Box: There are 14 convenient Ballot Drop Box locations in your community.
Tracking your ballot – when it is mailed, received, and counted – has never been easier. Sign up to Where's My Ballot? to receive automatic notifications on the status of your ballot.
At Your Service
Upcoming Webinars for Landlords & Tenants
DCBA will host a series of webinars that will explain which protections from the COVID-19 Tenant Protections Resolution expire after March 31st, 2023, and the impacts of that expiration on landlords and tenants.
On Thursday, March 23 at 10 a.m., DCBA will host the first in a series of webinars for landlords. We can help you understand your rights and responsibilities.
An additional webinar is currently scheduled for Thursday, April 13. Visit our website at dcba.lacounty.gov/webinarsforlandlords to learn more and register for upcoming webinars.
On Thursday, March 30 at 10 a.m., DCBA will host an online workshop for tenants to discuss changes to tenant protections, the Rent Stabilization Ordinance in Unincorporated Los Angeles County, and other available resources for tenants.
Economic Opportunity Grants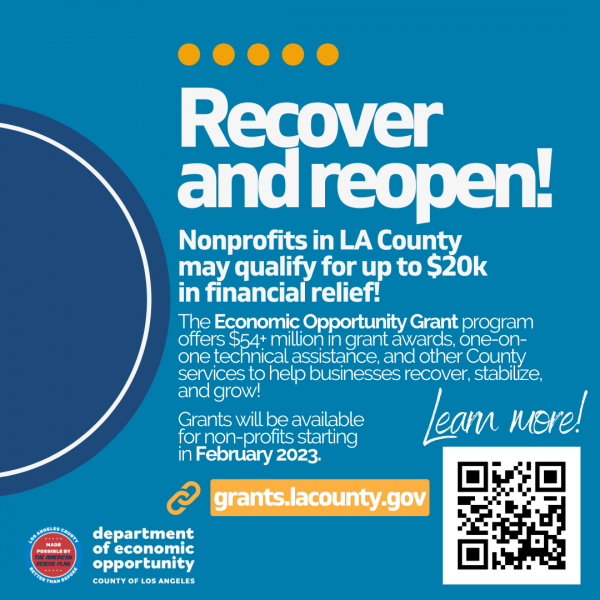 LA County's Economic Opportunity Grant program will award more than $54 million in grants to small & micro businesses, and non-profits impacted by the pandemic.
Grants ranging between $20,000 or $25,000 per grant will be available for non-profits starting in February. Interested businesses can visit grants.lacounty.gov to learn more or access multi-lingual support.
Out and About
Parks After Dark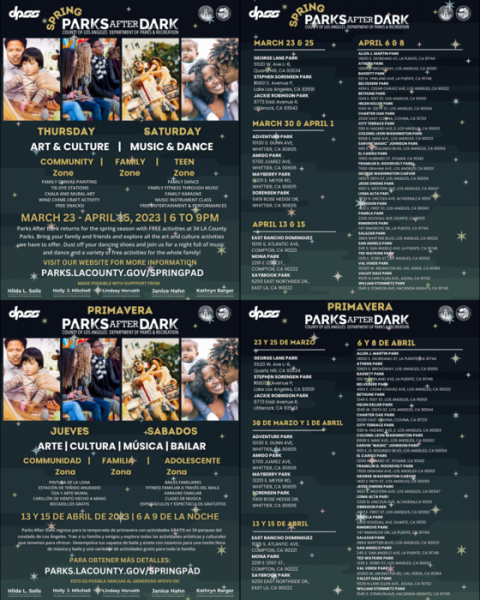 It's Park Time, L.A. County! Parks After Dark (PAD) returns this March with fun, free and safe recreational experiences that brings, teens, families, and communities together at 34 LA County Parks for two evenings during Spring Break. Parks After Dark is an award-winning program designed to bring communities together by activating park spaces with hands-on activities and entertainment that transforms local parks into safe havens.
The Spring edition of Parks after Dark kicks-off March 23 and runs through April 15 on Thursday and Saturday nights from 6 to 9 pm for two evenings of fun. Come experience an array of workshops and activities such as music, canvas painting, culinary art, family dances, arts, and crafts, and so much more. The Department of Parks and Recreation is dedicated to bringing the "World to You" through cultural performances sponsored by the Los Angeles Music Center. Enjoy snacks, refreshments, and entertainment in our community zone.
For more information on an LA County Parks After Dark location near you, visit Parks After Dark Spring 2023 – Parks & Recreation (lacounty.gov)
Free Yoga Classes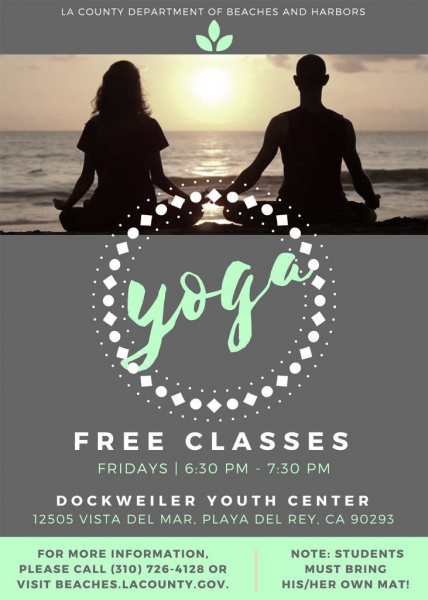 LA County Beaches and Harbor is offering FREE yoga classes on Fridays at the Dockweiler Youth Center.
Fridays | 6:30-7:30PM
Dockweiler Youth Center
12505 Vista Del Mar, Playa Del Rey, CA 90293
Note: Students must bring their own mats.
Visit beaches.lacounty.gov for more information.
Photo Finish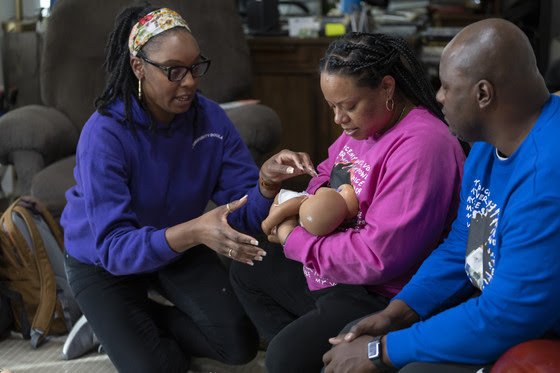 LA County African American Infant and Maternal Mortality Prevention Initiative.
Click here to access more photos of LA County in action.
Study: Awareness condoms cannot be used as evidence for arrest 
Researchers interviewed 25 adults about their experiences in sex work, including interactions with law enforcement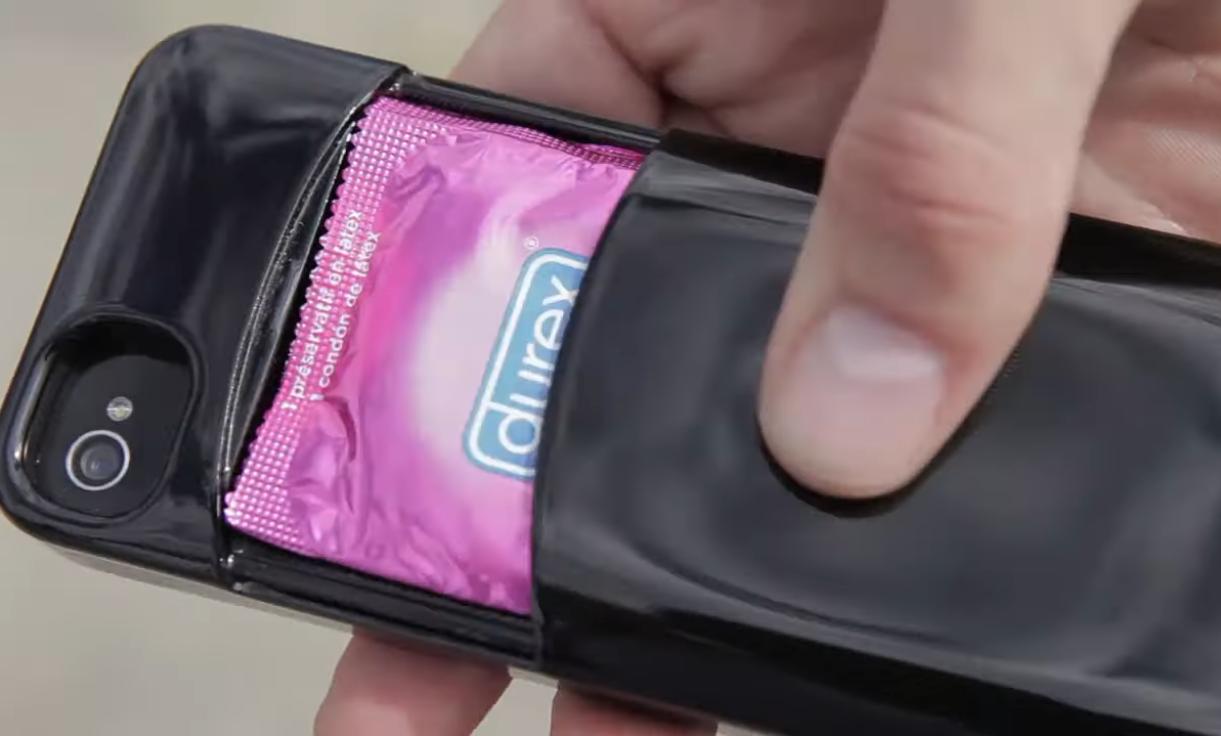 LOS ANGELES – California Senate Bill 233, which went into effect in January 2020, ensures that the possession of condoms or HIV prophylactics cannot be used as evidence to arrest or prosecute a person for sex work.
 
However, a new study of people engaged in sex work in Los Angeles County from the Southern California HIV/AIDS Policy Research Center and the Williams Institute at UCLA School of Law finds that 80% of respondents were unaware of the law. In addition, about 80% carried condoms while working despite the perceived risk of criminalization.
 
Researchers interviewed 25 adults about their experiences in sex work, including interactions with law enforcement, sexual risk behaviors, and condom-carrying practices. Respondents reported learning about the risk of carrying condoms from their own interactions with law enforcement and from their peers engaged in sex work.
 
While a few respondents said they avoided carrying condoms due to their concerns about police interactions, the majority still carried condoms as a way to resist police control and to protect their health, the health of their clients, community, and colleagues in sex work.
 
"Most of the people surveyed were aware of being targeted for sex work by law enforcement if they carried condoms at a time when condoms could no longer be used as evidence," said lead author Ayako Miyashita Ochoa, Co-Director of the Southern California HIV/AIDS Policy Research Center at UCLA Luskin School of Public Affairs. "This study highlights the need for interventions that raise awareness of the legal rights of people engaged in sex work and oversight of SB233 implementation among California police officers."
 
"People engaged in sex work report that much of the knowledge they have about the risks of carrying condoms came from members of their community," said study author Bianca D.M. Wilson, Senior Scholar of Public Policy at the Williams Institute. "It is important that people engaged in sex work lead interventions, advocacy, and outreach efforts to ensure that accurate and current information is disseminated."
 
This project was made possible by support from Sex Workers Outreach Project Los Angeles (SWOPLA) and East LA Women's Center. Support was also provided by the Los Angeles County Department of Public Health's Office of Women's Health and Unique Woman's Coalition.