LA County Parks & Rec Junior Lake Lifeguard program tryouts
LA County's Junior Lake Lifeguards program returns this summer. Try Out dates now available for 3 locations; REGISTER TODAY!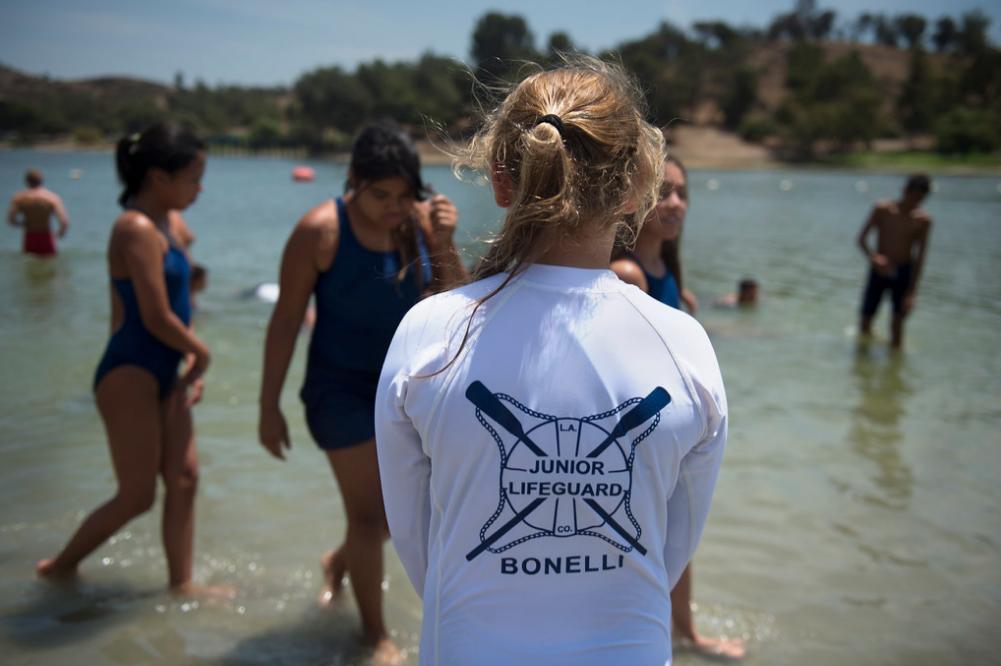 LOS ANGELES – The LA County Parks and Recreation Junior Lake Lifeguard program tryouts are now open! Join us for a fun, unique opportunity like no other to get active, make new friends and learn crucial water safety skills this summer!
Serving as one of the most successful water safety training programs in Los Angeles, the popular co-ed program provides a challenging and exciting open water environment for kids ages 9-17 who live many miles away from the coast to partake in water activities on calm freshwater lakes.

The three week program offers 2 sessions (morning or afternoon) daily, Monday through Thursday, at three LA County freshwater lakes located at Castaic Lake Recreation Area, Frank G. Bonelli Regional Park and Santa Fe Dam Recreation Area.

The program is overseen by trained, certified lifeguard staff who serve as mentors and impart their experience by leading hands-on activities that introduce youth to water safety, athleticism, teamwork and a career in aquatics. Youth participants learn from a variety of activities that range from first aid, CPR, water related rescue skills and more!
And since it's been a minute since we've been swimming, this year practice dates have been made available to those interested in trying out, but need to build back the muscle memory. On April 15th from 8:00am to 12:00pm, prospective participants can practice at Norman Johnson Aquatic Center or Castaic Aquatic Center with no prior registration required.
And that's not all! This year, prospective Jr Guard applicants can apply for scholarships that will cover all program costs of the Junior Lake Lifeguard Program. Scholarships are awarded on a first come, first serve basis. Submission of a scholarship does not guarantee awarding of a scholarship, nor a spot in programming. Applicants can apply by filling out a scholarship application here or at the button below.
Youth participants are required to try out for the program (unless they participated in the 2022 sessions) and must pass to register. FREE tryouts will be held at two locations and pre-registration is required at http://reservations.lacounty.gov.

For more information, please visit https://parks.lacounty.gov/juniorlifeguards/
---
LA County Parks Junior Lake Lifeguards
Established in 1990, the LA County Parks Junior Lake Lifeguard Program has grown into one of the most successful water safety training programs in Los Angeles. Each year hundreds of Junior Lake Lifeguards participate in the program and obtain the skills to become a real lifeguard. Past participants have gone on to use the skills and training learned as Junior Lake Lifeguards in careers as lifeguards and even to provide vital first aid to family members.
LA County Parks and Recreation
The Los Angeles County Department of Parks and Recreation manages 183 parks and operates a network of 70,079 acres of parkland, 475 sports amenities such as futsal, basketball, tennis, lawn bowling and multipurpose fields, 42 swimming pools, 15 wildlife sanctuaries, 10 nature centers that serve as a refuge for over 200 animals, 14 lakes – 3 of which are boating and swimming lakes, 5 equestrians centers, more than 210 miles of multi-use trails for hiking, biking, and horseback riding, and the largest municipal golf system in the nation, consisting of 20 golf courses.
The department also maintains four botanical centers: The Los Angeles County Arboretum and Botanic Garden, the South Coast Botanic Garden, Descanso Gardens, and Virginia Robinson Gardens.
The department also owns and operates the iconic Hollywood Bowl and John Anson Ford Amphitheatre, which are jointly managed with the Los Angeles Philharmonic Association, providing County residents with valuable entertainment and cultural resources.
Glendale school district meeting about LGBTQ studies gets violent
All materials are vetted and are in full compliance with curriculum that deals with LGBTQ+ history, mandated under Calif.'s FAIR Education Act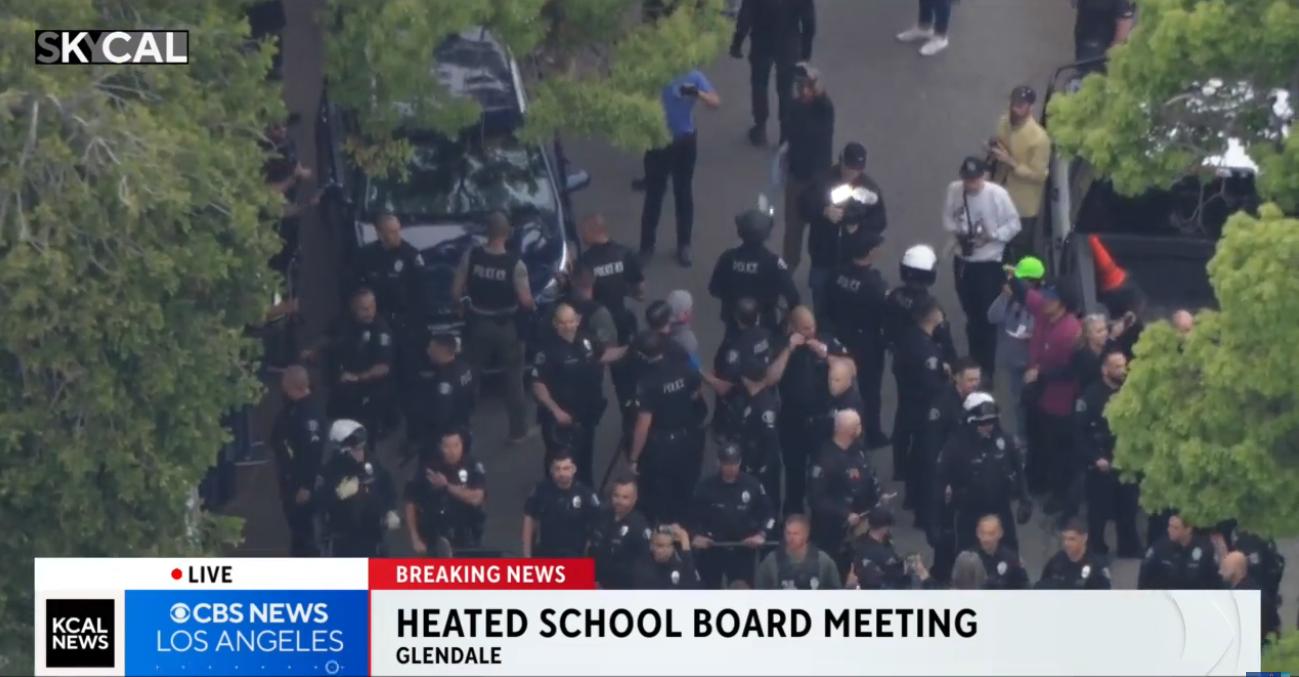 GLENDALE, Calif. – Police officers and protestors clashed outside a meeting of the Glendale Unified School Board over LGBTQ+ studies and the GUSD polices on addressing LGBTQ+ related issues.
News footage from CBS Los Angeles KCAL showed approximately fifty Glendale police officers attempting to keep the two groups separated and then fists were thrown as both sides engaged in physical assaults. A Glendale police spokesperson confirmed that some arrests had been made but wouldn't comment further.
Witnesses and news crews noted that many of those protesting against the LGBTQ+ community were from the same group that had protested at Saticoy Elementary School in North Hollywood, angered over a Pride Month assembly. Officers from the LAPD's North Hollywood Community Station responded and there were physical assaults as well.
The situation in Glendale has become increasingly acrimonious. Last year during Pride Month, a third grade teacher at Thomas Jefferson Elementary, Tammy Tiber, had enraged some parents after speaking to her students about LGBTQ+ topics on Zoom. The GUSD officials later transferred her because Tiber had told them she no longer felt safe.
A spokesperson for the district said that all materials are vetted by the GUSD, and are in full compliance with curriculum that deals with LGBTQ+ history, mandated under California's FAIR Education Act, which was signed into law on July 14, 2011, and went into effect on January 1, 2012.
It amends the California Education Code to include the Fair, Accurate, Inclusive and Respectful reference to contributions by people with disabilities and members of the LGBTQ community in history and social studies curriculum.
Last month on May 18th, a man who is not the parent of a child in the district, accused GUSD school board vice president Jennifer Freemon of concealing consistent attempts to "indoctrinate" students on LGBTQ+ issues.
"They are saying boys can be girls and girls can be boys," Henry said during the board meeting. "If you believe in that, that is your opinion, and if that is your official policy, Jennifer, that is indoctrination because it offends a lot of people's actual doctrine."
As an example of instructing students to "behave inappropriately," Henry referenced an alleged recent incident involving a student with special needs. GUSD student Thelma Gonzalez, who spoke later in the meeting, was allegedly asked to provide the definition of "scissoring" during a health lesson, despite her mother requesting that she be excused.
"A violation of their doctrine, their Christian doctrine," Henry said, referring to Gonzalez and her mother. "Regardless of what you think, what I think, what the community thinks about any faith, you violated that. And if you don't condemn that today, Jennifer, you are a hypocrite and a liar."
He then mounted an attack on district polices regarding its trans students.
"If you think they value your children, you're more than entitled to think that," Henry said. "They will not lie to you about your child, they will lie to these parents. They will conceal that private information from parents. You have enshrined that into doctrine, into policy, which is a misinterpretation of the law."
It is not immediately clear what policy Henry was referring to. However, GUSD's anti-discrimination policy states the district will only disclose a student's "transgender or gender-nonconforming status" with their consent. It also mandates that a district official may discuss with that same student "any need" to confide in their parents or guardians.
#BREAKING: The protest outside the Glendale Unified School Board meeting has turned violent, with protesters clashing. @GlendalePD trying to regain control now. @RoadSageLA overhead in #SKYCAL. @kcalnews pic.twitter.com/g0YWp1KVWI

— Mike Rogers (@MikeRogersTV) June 7, 2023
Inside the Tuesday GUSD board meeting, pro-and anti-LGBTQ+ protesters faced off over how schools teach gender and sexuality, attendees were suddenly told to shelter in place as the violence outside escalated.  The interruption came after about an hour of public comments, most of them in defense of the LGBTQ+ community and the district's handling of materials and policies.
A mob of anti-LGBTQ bigots in Glendale engaged in violence outside a school board meeting while protesting against teaching about LGBTQ people

This violence flows from the anti-LGBTQ rhetoric sweeping the U.S. It's why @HRC declared a national state of emergency for LGBTQ people https://t.co/2jrMBCx2pJ

— Senator Scott Wiener (@Scott_Wiener) June 7, 2023
New video from last night in Glendale shows far right extremists pepper spraying a religious clergy member who was there in support of LGBTQ families. pic.twitter.com/9DtSvcZztu

— Alejandra Caraballo (@Esqueer_) June 7, 2023
Protesters fight outside Glendale school district meeting about LGBTQ studies:
Related: