Bill would have outed trans students; Died in Assembly committee
A bill that would have forced the outing of trans students introduced by two California Republican legislators is dead for the year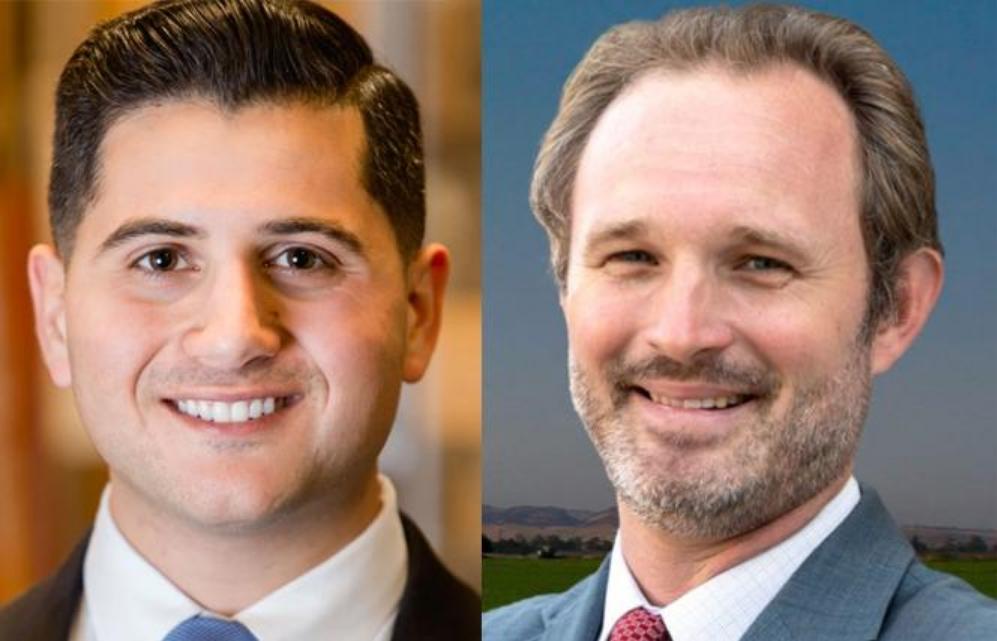 By John Ferrannini | SACRAMENTO – A bill that would have forced the outing of trans students introduced by two California Republican legislators is dead for the year after the chair of the Assembly's education committee opted not to schedule it for a hearing.
Assembly Bill 1314 would have required that parents or guardians be notified "in writing within 3 days from the date any teacher, counselor, or employee of the school becomes aware that a pupil is identifying at school as a gender that does not align with the child's sex on their birth certificate, other official records, or sex assigned at birth."
Under current law, school staff are required to use the pronouns and name a student requests, without official records being changed. Discrimination on the basis of gender identity is prohibited.
Jennifer Chou, the interim director of the Gender, Sexuality and Reproductive Justice Program at the American Civil Liberties Union of Northern California, told the Bay Area Reporter that "recognizing that students have a right to privacy, many school districts have adopted policies prohibiting teachers and administrators from discussing students' sexual orientation or gender identity without their consent. Young people, not school staff, should decide if, and when, they come out to their parents."
The bill was introduced by Assemblymembers Bill Essayli (R-Riverside) and James M. "Jamie" Gallagher (R-Chico) and – though it stood no chance of being passed in a Democratic-controlled legislature – it had sparked an uproar, not the least of which came from gay state Senator Scott Wiener (D-San Francisco). He had taken to Twitter to call it a "DeSantis-style bill," referring to Florida Republican Governor Ron DeSantis, who has signed into law several bills rolling back the rights of LGBTQ students.
At least one Florida school district has adopted a policy requiring staff to notify parents if their pupil identifies as gay, or asks a different name or pronouns be used, according to them magazine.
"Nope, not in CA," Wiener tweeted March 13.
Essayli, quote-tweeting Wiener, stated, "I encourage you to read the bill and my thread. My bill is aimed at supporting trans minors, not hurting them. The notification requirement is only triggered when a minor is already publicly identifying by a different gender at school."
"Children are the domain of their parents, not the government," Essayli stated, defending the bill. "Schools cannot decide what information should or shouldn't be shared with parents. Trans minors are higher risk for depression and suicide. More than 50% of trans minors have considered suicide."
Wiener told the B.A.R. on April 10 that AB 134 is "a dangerous bill, and we will do everything in our power to ensure it dies a quick death."
"Make no mistake, this bill would force teachers to out trans kids to their parents — whether or not the kid is ready to come out and whether or not that outing would put the kid at risk of violence," Wiener stated. "This bill would traumatize thousands of trans youth, and it could put their safety at risk if they don't have a supportive environment at home."
The bill's quick demise happened the same day after Assemblymember Al Muratsuchi (D-Torrance), chair of the education committee, declined to schedule it for a hearing.
"All students deserve to be respected and supported for who they are, including at their schools," Muratsuchi stated. "This bill would require educators to 'out' a student to their parents, even when the student does not feel comfortable coming out, potentially forcing them into an unwelcoming or abusive home. As a parent, I believe that gender identity conversations between parents and their children should occur in a safe and private space.
"As chair of the education committee, I will not be setting AB 1314 for a hearing, not only because the bill is proposing bad policy, but also because a hearing would potentially provide a forum for increasingly hateful rhetoric targeting LGBTQ youth," he added.
Jorge Reyes Salinas, the spokesperson for statewide LGBTQ organization Equality California, told the B.A.R. that the move means the bill is "essentially dead this year" because "it cannot advance unless heard by the committee and the chair determines which bills will be scheduled for a hearing."
EQCA Executive Director Tony Hoang, a gay man, was pleased with the bill's demise.
"Under existing law, parents already have ample rights to be active partners in their children's education — LGBTQ+ youth should be given dignity and respect to decide when and how to reveal intimate details about their lives," Hoang stated. "The state should play no part in right-wing attempts to vilify trans people and further inflame the never-ending culture war. We must enact policies that will protect truly trans youth and help to ensure they have every opportunity to succeed."
Assemblymember Matt Haney (D-San Francisco) had a similar sentiment.
"I strongly oppose the bill and am relieved it died today," Haney stated to the B.A.R. April 10. "It is terrible policy and dangerous for the health, well-being and safety of LGBTQ+ students."
Essayli and Gallagher's offices issued statements framing Muratsuchi's decision as a refusal to consider the rights of parents.
Gallagher stated that Democratic and Republican lawmakers see parents in fundamentally different ways.
"This decision confirms there are two fundamentally different views of education: Republicans want to empower parents to be involved with their children's upbringing and education, while Democrats see parents as a threat to be isolated and ignored," he stated. "Democrats' refusal to even hear our bill confirms they are only interested in dictating a one-size-fits-all policy from Sacramento and shutting down anyone with a different point of view. It's sad, but not surprising."
Essayli encouraged parents to sue school districts if a child's social transition is happening without their consent.
"The Supreme Court has already ruled that parents have a fundamental right to direct the care, upbringing, and education of their children," Essayli stated, referring to the U.S. high court. "While Democrats have the votes to kill my bill in Sacramento, they do not have the votes to suppress parents' voices at the local level. I encourage parents to continue bringing lawsuits against their school districts challenging existing policies that allow children to be socially transitioned at school without parental consent."
The California Family Council, a state affiliate of James Dobson's Focus on the Family, characterized Muratsuchi's decision as the Legislature refusing to hold a hearing to "stop schools from keeping secrets from parents."
"This state policy pits public schools against any Christian parent who loves their children, but also believes what the Bible teaches, that sex is determined by biology, not feelings," the council stated.
****************************************************************************************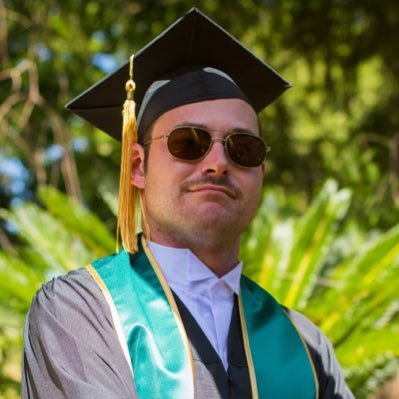 John Ferrannini is the Assistant News Editor, of The Bay Area Reporter, San Francisco, California
********************
The preceding article was previously published by the Bay Area Reporter and is republished by permission.
Queer, Armenian, global health leader; now political candidate
"I have seen the power of how an issue can advance when an LGBTQ+ person is in the room. That is what we need. That is how we make change"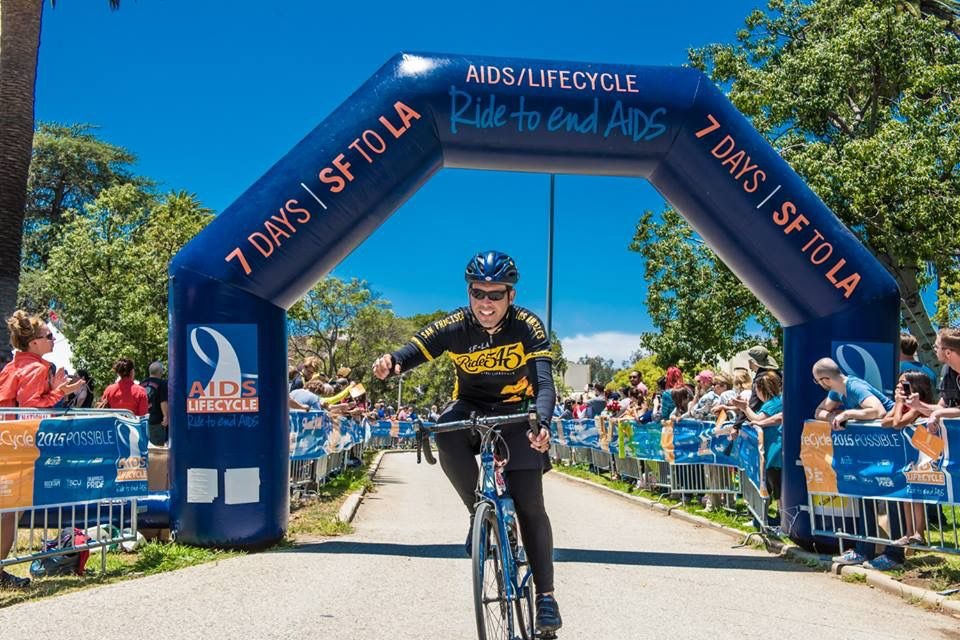 BURBANK, Calif. – Dr. Jirair Ratevosian, announced Thursday that he has entered the race to replace Rep. Adam Schiff as a member of the U.S. House representing California's 30th Congressional District.
Ratevosian, 42, was born in Hollywood, CA, to a Lebanese mother and an Armenian father. He grew up in Sun Valley. Awarded a Johns Hopkins University post-graduate doctoral degree with concentration in public health policy, the Democratic candidate has devoted his life to his two passions: politics and physical science.
In 2018, Ratevosian was selected as a "40 under 40 Health Leader" for his achievements in tackling health disparities in the United States and was one of 50 LGBTQIA+ experts in U.S. national security and foreign policy recognized by "Out in National Security" in 2021.
During the 2020 presidential election he served as a national security advisor on COVID-19 and other health security matters to the Biden-Harris campaign and then after the election worked on the Biden Administration transition team.
When asked by the Blade to list some of his proudest achievements he highlighted the following:
Led coalition to repeal the US HIV immigration ban policy in 2008
Worked with Congressional staff to reauthorize PEPFAR in 2013
Worked to expand focus and funding for PEPFAR's work targeting men who have sex with men
He penned an op-ed with Ambassador Dr. John N. Nkengasong, who leads, manages, and oversees the U.S. President's Emergency Plan for AIDS Relief (PEPFAR) for the U.S. Department, about the ways anti-LGBTQ laws impact HIV: Legal and Policy Barriers for an Effective HIV/AIDS Response – The Lancet
Worked on legislation to decriminalize HIV transmission for Rep. Barbara Lee (D-CA.)
Fought against the anti-homosexuality law in Uganda (2009 and 2023)
Worked as the first U.S. State Dept. Health Equity Policy Advisor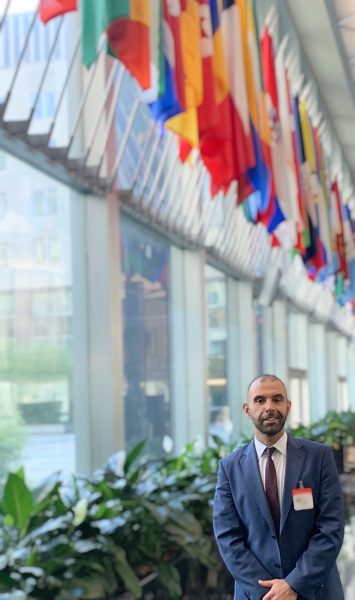 Until recently, Ratevosian served as a Senior Advisor for Health Equity Policy at the U.S. Department of State and worked for the Office of U.S. Global AIDS Coordinator and Health Diplomacy.
Ratevosian is proud of his heritage, attributing a part of his success to his early education through the Armenian school system in Los Angeles. If elected to Congress, he tells the Blade that he will continue to be an advocate for and amplifier of Armenian voices.
"I stand here to tell you that I am running for Congress because I am a product of what I have learned thanks to the success of that education system and the family support around me. I have a strong desire to make an impact on the Armenian community. We are facing a war. We are facing all the same challenges as other communities here in the district are as well, he said.
"I know that nobody pushes more for Armenian issues than Armenian people. We have relied on the generosity of Adam Schiff and others who have carried Armenian issues, but it is time for an Armenian voice to lead on Armenian issues. I am excited about the opportunity to be the person that our community needs to be able to take those issues to Congress on day one and focus on them. I would love to be able to start an Armenian congressional caucus and to inspire more meeting Americas to run for public office," he continued.
Ratevosian told the Blade that he is also motivated by the ideal "American dream" that his grandfather had when he immigrated here to start a new life for himself and his family, free from Soviet rule.
"I'm running because my grandfather's American dream is far from reach for many people," Ratevosian told The Blade.
🚨Big personal news: I'm proud to announce I'm running for Congress because my grandfather's American dream is far from reach for many. Follow @JirairForCA and RT our video. 👇🏽👇🏽👇🏽👇🏽https://t.co/VjU6OJtnfb #RepresentationMatters #PeopleFirst #JirairforCA #CA30

— Dr. Jirair Ratevosian (@JRatevosian) May 25, 2023
"Like many immigrant families, mine came to America for a second chance. My mom's side was from Lebanon. My dad's side was from Armenia. I was the first to be born here. My parents took whatever jobs they could to provide for us and put us through school. As soon as I was legally able to work, I did at the age of 15 as an ice cream scooper at Baskin and Robbins. Now my parents have watched their kid going from an ice cream scooper to the U.S. State Department as a senior political appointee."
But, he explained, the streets he grew up on "are not the same streets anymore." With housing prices and inflation surging, many in the county find it harder and harder to make ends meet.
"That shot my grandparents had is no longer available to a lot of people," he lamented.
"I am in this race because there is so much work to be done to ensure that everybody has a fair shot to choose their own dreams. My grandfather was a shoe cobbler. They were able to afford healthcare. My parents were able to put us through school. They lived a happy and normal life. I think if my grandfather were alive now, he would be disappointed in the way healthcare costs are going up, and the way we treat our planet, the way we treat people experiencing homelessness, the way housing costs have gone up. I don't even know if they could afford that same Kingsley Street apartment that they had in Hollywood for 25 years before they passed away. These are the things that I think are making families struggle.
"Of course, child care and student loans are also out of control. I still have $20,000 worth of student loans from my master's degree 15 years ago. Even though I had a job in corporate America and was making good money and paying off my loans, I still have $20,000 in student debt. If we don't fight to reverse and address these issues straight on, we won't be able to bring that dream back to people.
I am also really looking forward to bringing the support that businesses need to get back on their feet post Covid and really flourish again. I want to work to be able to revitalize our city."
Openly gay candidate
Ratevosian is making it a point to run as an openly LGBTQ+ candidate – a choice that some of his advisors have cautioned against, fearing that the Armenian community might not accept his sexual orientation.
He has decided to forgo this advice, choosing instead to put his faith in the acceptance of the Armenian people.
"I am confident people will see me for the work that I have done and the values that I have had. They will see me for the focus areas of my entire life, the focus on the most vulnerable and disenfranchised people all around the world in all corners of Africa and Asia. They will see me for my decency, for the way I treat people with honor and respect. I know the Armenian people will embrace me and that we can change hearts and minds along the way."
Ratevosian is additionally confident that he can change hearts and minds thanks to his own coming out journey, wherein his mother had tremendous trouble accepting him, at first.
"It was one of those radio silent moments when you can hear your own heart beating," Ratevosian said, recalling the moment he told his parents he was gay.
After coming out, his mother would not speak to him for the longest period of time since he was born.
"Before that, if I didn't speak to my mother every day, she was worried the worst had happened to me. Then, not speaking to her for a few weeks felt like years."
Finally, his mother did find it in her heart to accept her son, and Ratevosian was proud to report that she stood hand in hand with his fiancé at Ratevosian's graduate school commencement ceremonies.
"I teared up," said Ratevosian, recalling the moment that signified so much change in his mother and also the change he hopes to impart to others who might be like-minded in the district.
"I think together we can advance our culture's beliefs. If people like me don't come out, then how are we ever going to make change?
"I want to fight for these issues that are very much still alive in Southern California and across the United States. There are a record number of Anti-LGBTQ bills passed by Republicans across the country. I don't know why but for some reason, republicans are more concerned with banning drag shows that fighting climate change or reducing poverty. But even in our district, we know hate and anti-LGBTQ+ sentiment are still alive and well. This is why I am fighting, and this is why representation matters."
HIV Work
From 2011-2014, Jirair served as Legislative Director in the House of Representatives, overseeing budget, appropriations, foreign policy, and health portfolios for U.S. Congresswoman Barbara Lee (D-CA).
As co-chair and co-founder of the bipartisan and bicameral Congressional HIV/AIDS Caucus, Rep. Lee leads the effort to advance legislation that addresses the HIV/AIDS pandemic while educating Members of Congress about the virus, its impact, and affected populations.
"I have always had an interest in HIV in all my jobs," Ratevosian told the Blade. "When I came to Washington, I wanted to get more involved in HIV policy. She (Lee) was the champion for HIV policy.
"I watched her in action. She was the best teacher anyone could have in terms of fighting for progressive values in fighting for healthcare and fighting poverty."
Jirair's extensive work in HIV legislation took a personal turn when he met the love of his life and now fiancé, Michael Lghodaro, who is a person living with HIV.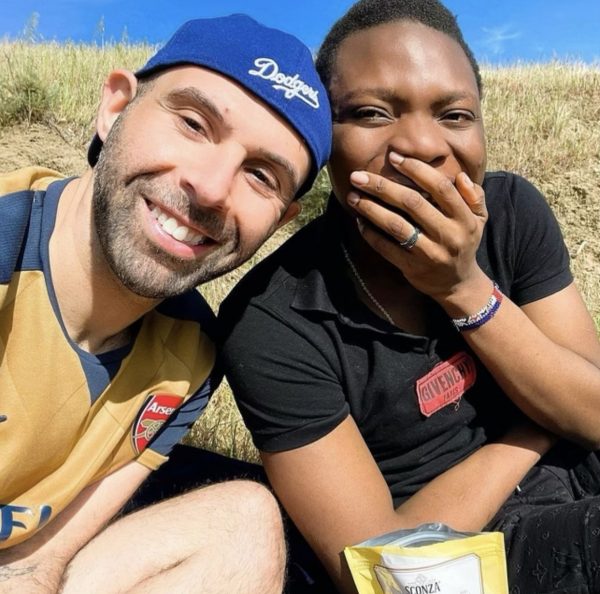 "HIV work is who I am," Ratevosian told The Blade, "literally because of the work it has done to shape the way I live my life and the way I love the people I love."
"The reason why I am healthy, and I am staying HIV negative, and we have a wonderful relationship is because he is able to access his HIV medication."
This personal association with the disease fueled Ratevosian to fight in favor of the Repeal HIV Discrimination Act bill with Lee.
"The bill provided federal incentives for states to repeal their archaic laws that criminalize HIV transmission," said Ratevosian.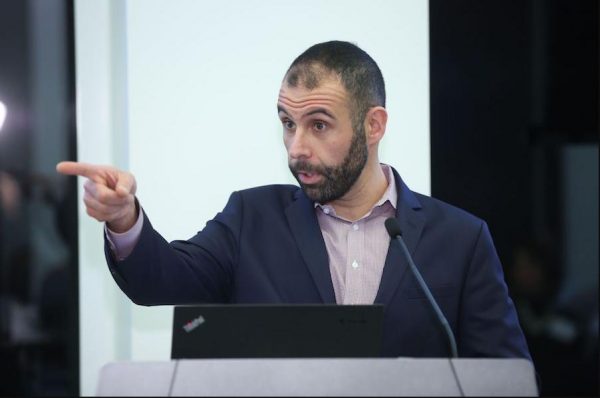 He is also a backer of the U=U campaign, an informational campaign about how effective HIV medications are in preventing sexual transmission of HIV.
U=U he explained means "Undetectable = Untransmittable," indicating that if a person with HIV is on HIV meds (antiretroviral therapy, or ART) with a consistently undetectable HIV viral load, the virus cannot be transmitted to a sex partner.
His contributions to the Biden-Harris administration led to the reauthorization of the President's Emergency Plan for AIDS Relief (PEPFAR), the signing of landmark foreign aid legislation to support Haiti, and the establishment of the bipartisan Congressional HIV/AIDS Caucus.
"The job to fight HIV is far from over," said Ratevosian. "I will be fighting to get more Ryan White money for our cities. We have amazing new technologies for HIV prevention that I want all communities to benefit from, including minority communities."
Editor's Note: The Ryan White HIV/AIDS Program, administered by the U.S. Health Resources & Services Administration, provides grants to cities, states, counties, and community-based groups. The grants help provide care, medication, and essential support services to people with HIV, HIV-related health outcomes, and reduce HIV transmission.
He also regularly rides in the AIDS/LIFECYCLE ride, a 7 day, 545-mile bike ride from San Francisco to Los Angeles, co-produced by and benefiting the San Francisco AIDS Foundation and the Los Angeles LGBT Center.
Reflections
Ratevosian shared an important message of positivity to fellow ethnic LGBTQ+ aspiring leaders:
"Your time is now. I am inspired that there are a record number of LGBTQ+ leaders in office, but those numbers are far from the true representation of diversity in our community and the diversity of our country. If anyone is reading this story and is inspired, then they should do the same. Pursue a place in office, whether it is federally or locally, or somewhere in between. I have seen the power of how an issue can advance when an LGBTQ+ person is in the room. That is what we need. That is how we make change."