National Black Justice Coalition CEO's Federal criminal trial starts
Lettman-Hicks & Gillum, who identifies as bisexual, have strongly denied the allegations calling them politically motivated by Republicans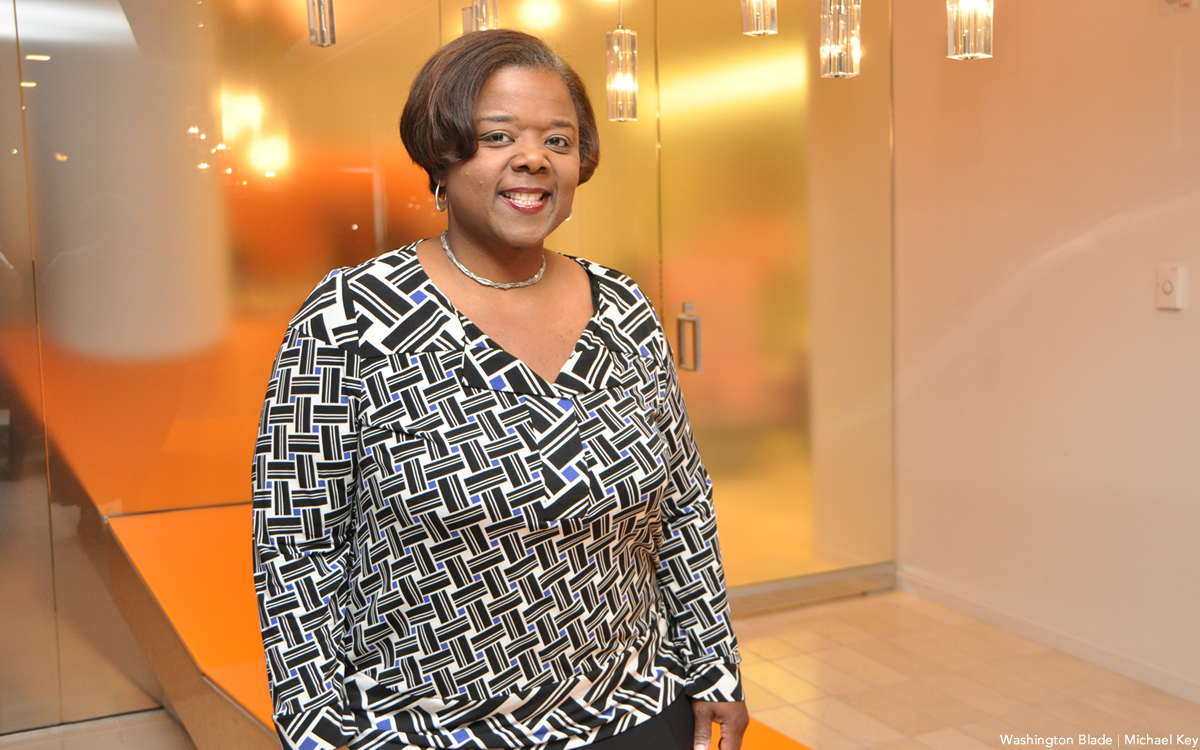 TALLAHASSEE – A trial in federal court in Tallahassee, Fla., began on Monday, April 17, for Sharon Lettman-Hicks, the CEO and board chair of the D.C.-based LGBTQ group National Black Justice Coalition, and former Tallahassee mayor and unsuccessful Florida gubernatorial candidate Andrew Gillum.
The trial began about 10 months after a federal grand jury in the Northern District of Florida on June 7, 2022, handed down an indictment charging both Gillum and Lettman-Hicks, who served as a campaign adviser to Gillum, with conspiracy and multiple counts of fraud.
The indictment alleged that Lettman-Hicks and Gillum engaged in an illegal political corruption scheme that began in 2015. It says Lettman-Hicks allegedly helped Gillum improperly funnel money solicited from FBI agents posing as real estate developers with a promise of providing something "very significant in return" for Gillum's support for the developers in his role at the time as mayor of Tallahassee.
The indictment said much of the money Gillum received from the FBI sting operation went for his personal use through a company Lettman-Hicks operated called P&P communications. It charges both Gillum and Lettman-Hicks with 19 counts of wire fraud and one count of attempt and conspiracy to commit mail fraud.
The Tallahassee-based TV news station WCTV reports that last week, on April 11, prosecutors announced they had obtained a new superseding indictment against Lettman-Hicks and Gillum that includes two fewer charges of wire fraud against the two than the previous indictment. WCTV reports the charges that were dropped both involved wire transfers of $66,250 from "Organization E" to Lettman-Hicks' company P&P Communications.
Lettman-Hicks and Gillum, who identifies as bisexual, have strongly denied the allegations against them, calling them politically motivated by Republican politicians who dominate the political landscape in Northern Florida.
At the time the first indictment was handed down, Lettman-Hicks, who is based in Tallahassee, had qualified as a Democratic candidate running for a seat in the Florida State House. She immediately withdrew her candidacy after the indictment was issued.
"I am devastated by these baseless charges, and I have made the painful decision to suspend my campaign," she said in a press release reported by the Tallahassee Democrat newspaper. "I must now focus on fighting for my continued freedom," she said in the release.
Legal observers have pointed out that the FBI's political corruption investigation that led to Lettman-Hicks and Gillum's indictment began in 2015 during the Obama administration, which was in charge of appointing the federal prosecutors involved in the case. Some observers note that Florida state prosecutors associated with the GOP-controlled state government do not appear to have been involved in the case.
Lettman-Hicks was listed this week on the National Black Justice Coalition website as the organization's CEO and board chair. The website says she served as the group's CEO and executive director from 2009 to 2017, when she stepped down as executive director. It says she has been based in Tallahassee during her tenure with the NBJC.
David Johns, the current NBJC executive director, is based in the organization's headquarters in D.C.
A spokesperson for the NBJC did not respond to a request on Monday for comment on Lettman-Hicks' trial that began on Monday.
On its website, NBJC says it has served since its founding in 2003 as "America's leading national civil rights organization dedicated to the empowerment of Black, lesbian, gay, bisexual, transgender, queer+, and same-gender loving (LGBTQ+/SGL) people, including people living with HIV/AIDS through coalition building, federal policy change, research, and education."
Hate group attorneys ask federal appeals court to resurrect lawsuit
"They ran a race and lost, & they don't like the rules" Christian activist lawyers ask to resurrect lawsuit over trans-inclusive policy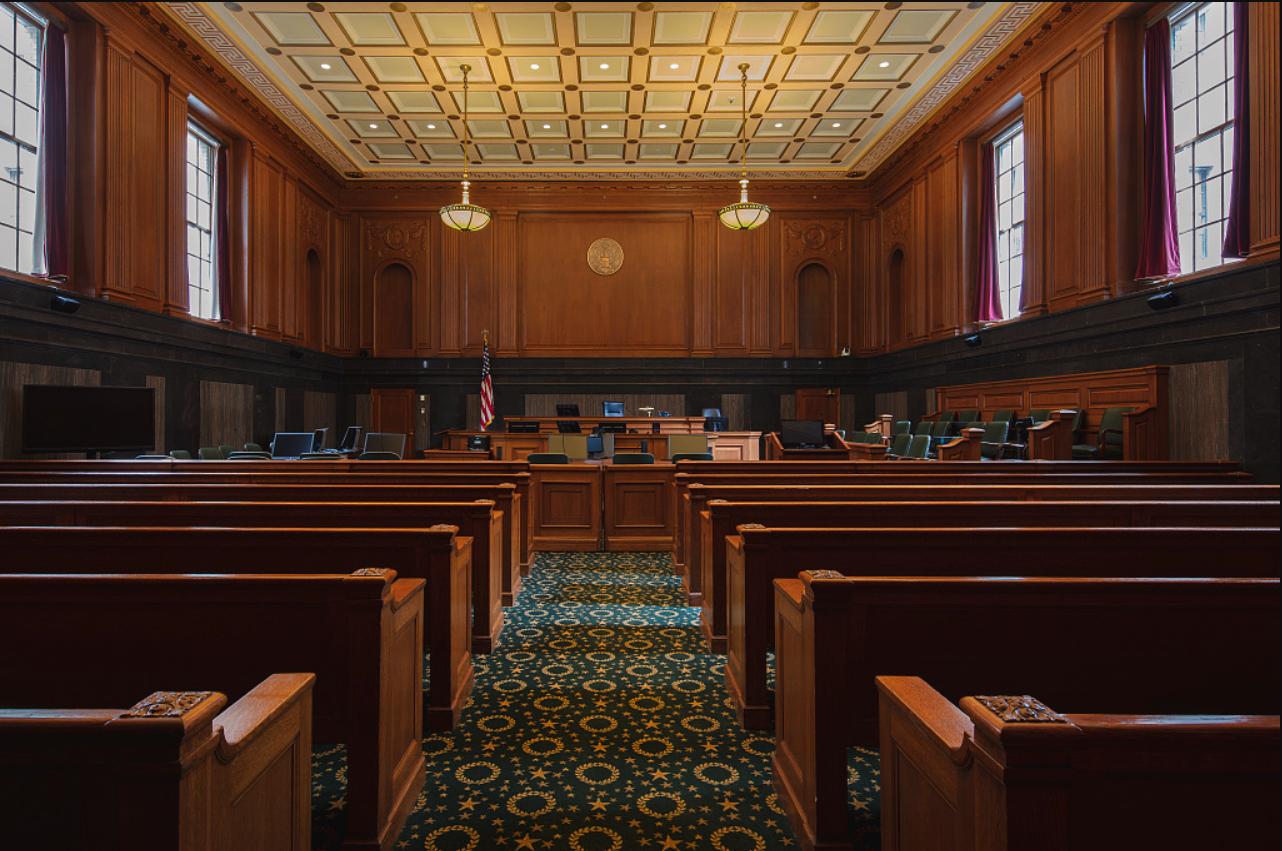 NEW YORK — A lawsuit filed by anti-transgender activists on behalf of four women sprinters that's already been tossed out by two federal judges is once again getting a hearing on its potential path to the Supreme Court.
Attorneys from the Alliance Defending Freedom, a conservative Christian legal firm labeled an extremist hate group by the Southern Poverty Law Center, made oral arguments Tuesday before the full U.S. Second Circuit Court of Appeals in New York City. 
They're asking for the right to sue a Connecticut state agency and several high schools over a policy that allows trans student-athletes to compete with cisgender students according to their authentic gender identity.
The ADF represents four cisgender women who competed against trans athletes as runners in high school: 24-year-old Chelsea Mitchell and 20-year-old Selina Soule, as well as Alanna Smith and Ashley Nicolleti, who are both 19.
"All we need to decide today is whether they get into the courthouse door," ADF lawyer John Bursch told the court, according to ABC News. The judges seemed unconvinced.
"It is a clear violation when a school or school district knowingly lets sexual discrimination proceed," said Judge Denny Chin. "I don't think we can say that here."
An attorney for the state agency argued the athletes have not alleged any concrete or imminent harm.
"Nothing about track results would affect the plaintiffs' life prospects," said Peter Murphy, the lawyer for the Connecticut Interscholastic Athletic Conference, whose trans inclusive policy has stood for a decade.
"Is there an injury in fact that you see on this complaint by money damages, if money damages is available?" asked Judge Alison Nathan.
"No," said Murphy. "The plaintiffs are alleging they ran a race and lost, and they don't like the rules."
The ADF lawsuit specifically names two transgender former student-athletes, Andraya Yearwood and Terry Miller, labeling them "biological males" — a term federal Judge Robert Chatigny ordered the ADF lawyers to avoid using when he was hearing the case in 2020. Chatigny ruled in 2021 that the ADF's request for an injunction blocking the enforcement of the CIAC policy was "moot" because the athletes named as defendants were no longer high school students, and the plaintiffs did not identify any other transgender girls that were likely to compete against them the following season.
A judge on the Second Circuit affirmed Chatigny's ruling in December, as the Los Angeles Blade reported, but in February, the full federal appeals court agreed to re-hear the ADF's appeal.
The centerpiece of the ADF's lawsuit is to claim Connecticut's trans-inclusive policy violates Title IX, the law that prohibits educational institutions that receive federal funding from discriminating against students on the basis of sex. In April, the Biden administration unveiled a proposal to expand Title IX to include protections for transgender students and eliminate broad bans that prevent them from competing in school sports, such as the one passed by the Republican-controlled House of Representatives in April, but the proposal drew mixed reactions.
Title IX historically has been used to ensure equal funding and opportunities for all girls and women, given that their male counterparts still receive greater scholarships and athletic opportunities to this day. The ADF's central goal, Jezebel reported last summer, is to turn Title IX into a weapon cisgender girls and women can use against those who are trans.
Even though Mitchell finished first, defeating Miller and another cisgender runner in 2020, the ADF argues that when Mitchell placed third behind Miller and Yearwood in 2019, that loss caused Mitchell "irreparable harm."
Her lawyers claim that impacted Mitchell's college acceptances and "employment opportunities." Yet Mitchell and at least two of the other cis women plaintiffs received scholarships to run track in college and at least three are currently part of NCAA Division I track and field programs.
Miller and Yearwood were not offered athletic scholarships. "As a result of this whole process, they're not competing in sports at all," said American Civil Liberties Union attorney Joshua Block, who represents the trans women.
"The allegations in the complaint don't come anywhere close to showing an actual denial of equal athletic opportunity," Block successfully argued in September. "Plaintiffs' complete athletic records show that they defeated Andraya and Terry on multiple occasions and amassed an impressive collection of first-place trophies in the process. The complaint is filled with hypotheticals of a dystopia where cisgender girls disappear from the victory podium but a complaint requires allegations of facts. The races were run under the rules that were in place at the time."
In the one and only race in which Nicoletti competed against Miller, she finished dead last.
Since 2020, at least 21 states have enacted laws or policies that ban transgender athletes from playing on school sports teams with women and girls, according to the Movement Advancement Project.
Those are among the nearly 500 anti-LGBTQ+ bills passed and enacted across the country, including legislation or policies restricting gender-affirming care for minors, and now even trans adults in some states.
A recent landmark ruling by the U.S. Supreme Court may figure into whether the ADF ultimately wins the right to sue. In April, the justices rejected West Virginia's emergency appeal of an appellate court's decision to block the state from enforcing an anti-trans youth sports ban against a 12 year old trans girl, as the Los Angeles Blade reported.
Court observers said while that decision did not set a legal precedent such as in the Bostock case, it did signal that the High Court is not ready to quickly approve discrimination against trans Americans. The West Virginia case marked the first time the Supreme Court has weighed-in on matters involving the inclusion of trans youth in sports.