LGBTQ legal groups sue Tennessee to block Trans healthcare ban
The suit was filed in the U.S. District Court on behalf of Samantha & Brian Williams of Nashville and their 15-year-old transgender daughter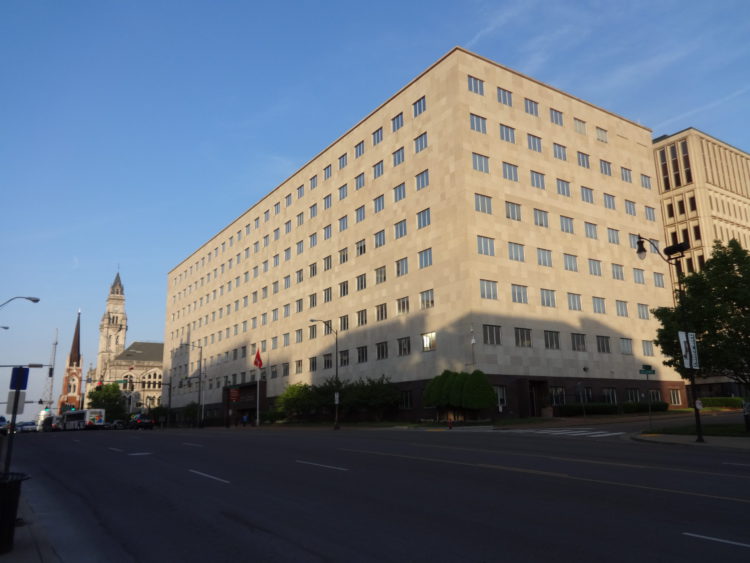 NASHVILLE, Tenn. — Lambda Legal, the American Civil Liberties Union, the ACLU of Tennessee, and Akin Gump Strauss Hauer & Feld LLP announced Thursday they have sued the State of Tennessee to block the state's recently enacted discriminatory ban on medically necessary gender-affirming care for trans youth.
The suit was filed in the United States District Court for the Middle District of Tennessee on behalf of Samantha and Brian Williams of Nashville and their 15-year-old transgender daughter, with two other plaintiff families filing anonymously, and Memphis-based obstetrics & gynecology specialist Dr. Susan Lacy.
In addition to banning best practice medical care for trans youth up to age 18, the law would require trans youth currently receiving gender-affirming care to end that care within nine months of the law's effective date of July 1, 2023, or by March 31, 2024. The law also establishes a private right of action against medical providers providing medically necessary care to trans youth.
"It was incredibly painful watching my child struggle before we were able to get her the life-saving healthcare she needed," said plaintiff Samantha Williams. "We have a confident, happy daughter now, who is free to be herself and she is thriving. I am so afraid of what this law will mean for her. We don't want to leave Tennessee, but this legislation would force us to either routinely leave our state to get our daughter the medical care she desperately needs, or to uproot our entire lives and leave Tennessee altogether. No family should have to make this kind of choice."
"I don't even want to think about having to go back to the dark place I was in before I was able to come out and access the care that my doctors have prescribed for me," said Samantha and Brian Williams' daughter. "I want this law to be struck down so that I can continue to receive the care I need, in conversation with my parents and my doctors, and have the freedom to live my life and do the things I enjoy."
"The attack that Tennessee legislators and the governor have launched against transgender youth and their families and providers is stunning in its cruelty," said Sruti Swaminathan, staff attorney for youth, Lambda Legal. "They are actively ignoring the science, dismissing best-practice medical care, intervening in a parent's right to care for and love their child, and explicitly exposing trans youth in Tennessee to rampant discrimination. This law is not just harmful and cruel, it is life-threatening."
"Families of transgender youth, like every family, do everything they can to love and support their children and keep them safe," said Lucas Cameron-Vaughn, ACLU of Tennessee staff attorney. "They spend years discussing gender-affirming care with medical professionals and only proceed when such care is medically necessary. The brave families filing this lawsuit are taking a stand for their transgender children despite being targeted by hateful politicians and media personalities. For them, it's not about politics — it's about the freedom to access vital, life-saving health care for their families. We are proud to be by their side and want all trans youth in Tennessee to know that we see them and will always defend their rights."
"Tennessee's law is an unconscionable attack on transgender youth and their families," said Joshua Block, senior staff attorney for the ACLU's LGBTQ &HIV Project. "There is simply no reason other than ignorance or prejudice to single out gender-affirming care for a categorical ban based on standards that Tennessee does not apply to any other type of medical treatment. Transgender families should not have to flee their home state to access this necessary medical care."
Bans like Tennessee's Public Chapter No. 1 are opposed by the American Medical Association, the American Psychological Association, and the American Academy of Pediatrics. According to the Williams Institute of UCLA, there are an estimated 30,800 trans Tennesseans, of whom about 3,100 are youth between the ages of 13-17.
Disney sues DeSantis, says he orchestrated government retaliation
'Disney is left with no choice but to file this lawsuit to protect its cast members […] from a relentless campaign to weaponize government"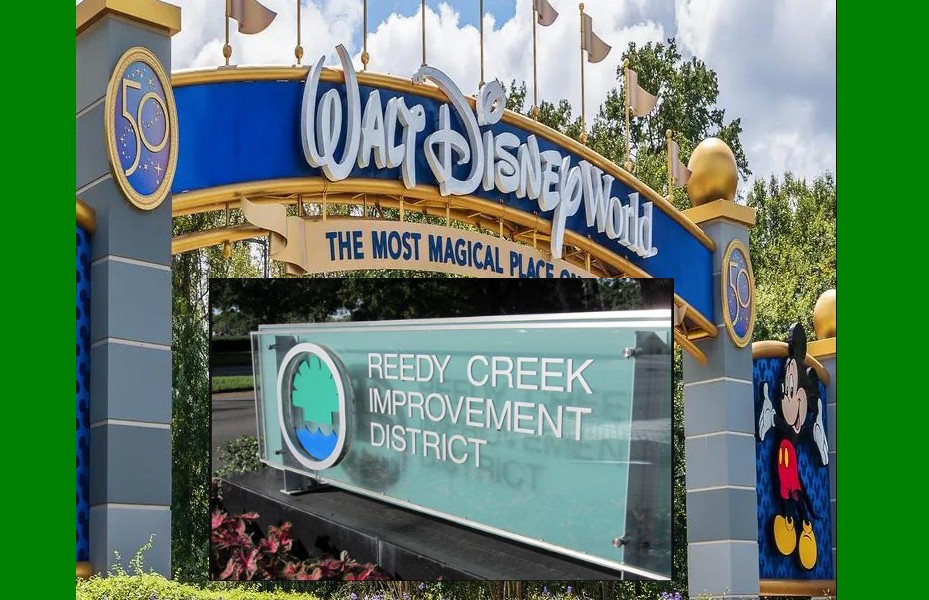 TALLAHASSEE – Attorneys for Walt Disney Parks & Resorts US Inc. in a 77 page filing Wednesday, sued Florida Republican Governor Ron DeSantis over what the company alleges is a "targeted campaign of government retaliation—orchestrated at every step by Governor DeSantis as punishment for Disney's protected speech."
Disney had expressed opposition to the anti-LGBTQ+ 'Parental Rights in Education bill' the governor signed into law a year ago, which opponents have labeled as the "Don't Say Gay" law.
In response to DeSantis signing H.B. 1557, titled "Parental Rights in Education," into law a spokesperson for the Walt Disney Company had issued a statement condemning the legislation.
"Florida's HB 1557, also known as the 'Don't Say Gay' bill, should never have passed and should never have been signed into law. Our goal as a company is for this law to be repealed by the legislature or struck down in the courts, and we remain committed to supporting the national and state organizations working to achieve that. We are dedicated to standing up for the rights and safety of LGBTQ+ members of the Disney family, as well as the LGBTQ+ community in Florida and across the country."
DeSantis accused Disney of imposing a "woke ideology" and warned that it'll "destroy" the United States if left "unabated."
Speaking to reporters at the state capitol DeSantis ranted: "For Disney to come out and put a statement and say that the bill should have never passed and that they are going to actively work to repeal it, I think one was fundamentally dishonest, but two, I think that crossed the line."
The governor added: "This state is governed by the interest of the people of the state of Florida, it is not based on the demands of California corporate executives. They do not run this state, they do not control this state."
The battlelines were drawn and over this past year, DeSantis and his allies have escalated the attacks on the media conglomerate. In mid April of 2022, the governor announced that he had expanded the special session of the state legislature to include eliminating the 1967 law that allows the Walt Disney World Resort property to operate as a self-governing body.
The bill that would dissolve Walt Disney World's 55-year-old self-government by June of 2023 was given final passage by Florida's Republican-controlled state legislature that would eliminate the Reedy Creek Improvement District, as the Disney self-government is known in late April of 2022.
In May, a trio of Central Florida residents who live near the Walt Disney Resort filed suit Tuesday in federal court, claiming that the Republican Governor Ron DeSantis violated the rights of the state's taxpayers with passage of the anti-Disney law that stripped the media conglomerate of its special self-governing status.
Michael Foronda, Edward Foronda and Vivian Gorsky filed an 11 page complaint in the U.S. District Court for the Middle District of Florida, that alleges that the law signed by DeSantis at the end of April eliminating the Reedy Creek Improvement District, as the Disney self-government is known, will burden them and other Floridan taxpayers with Disney's bond debt which is estimated at more than $1 billion.
3 weeks ago as the public feud between DeSantis and Disney raged on, Disney invoked a rare legal clause.
Before DeSantis could replace the Reedy Creek Improvement District board of supervisors, that Disney-allied panel signed a long-lasting development agreement that drastically limits his control. The former Reedy Creek Development board signed its power back to the Disney company before leaving office, a binding declaration that doesn't expire until England's monarchy dies out.
CNBC reported: "On Feb. 8, the day before the Florida House voted to put DeSantis in charge, the previous Disney-allied board signed a long-lasting development agreement that drastically limits the control that can be exercised over the company and its district.
As part of a 30-year development agreement, Disney no longer needs board approval to build high-density projects or buildings of any height and can sell or assign development rights. It also bans the board from using Disney's name or any of its characters."
To thwart the Florida Governor's hand-picked appointed board, the agreement included an obscure but legal "royal clause dating back to the reign of William III, also widely known as William of Orange, in 1692 which would extend its term limit for decades.
This "Declaration shall continue in effect until 21 years after the death of the last survivor of the descendants of King Charles III, King of England, living as of the date of this declaration," the document said.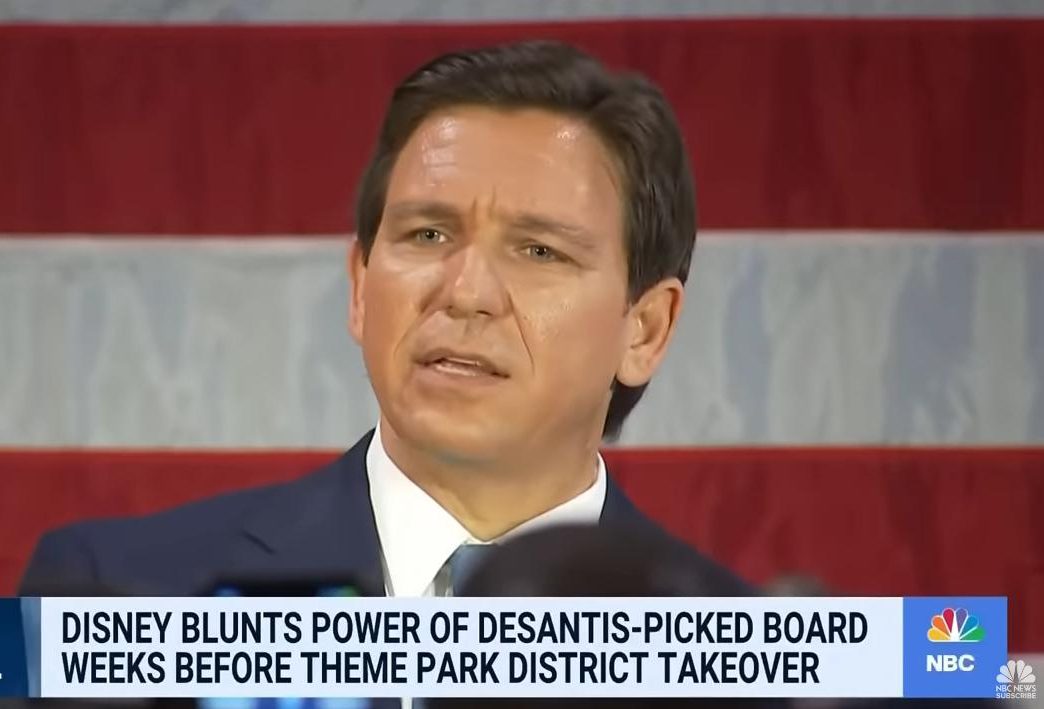 When the governor replaced all of the Disney-allied board members with five Republicans on Feb. 27, it was only then that Disney's new binding agreement was discovered. The clause was so obscure that several journalists who attended a Feb. 8 meeting apparently didn't pick up on it.
"This essentially makes Disney the government," Ron Peri, one of the new board members appointed to the CFTOD by DeSantis, said at the Feb. 27 meeting. "This board loses, for practical purposes, the majority of its ability to do anything beyond maintain the roads and maintain basic infrastructure."
CNN reported that DeSantis' political allies overseeing Disney's special taxing district threatened last week to hike taxes, raise utility rates and develop land around the entertainment giant's Central Florida theme parks as retribution for the company's efforts to avoid a state takeover.
In a meeting full of harsh words for one of the state's largest private employers, board members accused Disney of engaging in a covert, yet legally flawed attempt to take over the district's powers and thwart DeSantis' power grab and vowed it would not stand.
"It really is shameful what Disney tried to do," board chairman Martin Garcia said.
The comments echoed recent criticism from DeSantis, who on Monday vowed swift punishment against Disney and suggested a prison or competing theme park could be built on the land around the company's vast Orlando-area footprint.
In the court filing, Disney attorney's made note of the governor's threat: "The Governor
recently declared that his team would not only "void the development agreement"—just as they did today—but also planned "to look at things like taxes on the hotels," "tolls on the roads," "developing some of the property that the district owns" with "more amusement parks," and even putting a "state prison" next to Walt Disney World. "Who knows? I just think the possibilities are endless," he said."
The company expressed that it had enough of the governor's threats, actions, and using the state government as a weapon directed at it: " Disney regrets that it has come to this. But having exhausted efforts to seek a resolution, the Company is left with no choice but to file this lawsuit to protect its cast members, guests, and local development partners from a relentless campaign to weaponize government power against Disney in retaliation for expressing a political viewpoint unpopular with certain State officials."
In a news conference in Israel Thursday where he is on an economic development junket, DeSantis criticized the move by Disney: "I don't think the suit has merit, I think it's political," he told reporters.
"They had no transparency, no accountability, none of that, and that arrangement was not good for the state of Florida. We did not think that that should continue, so we now have brought accountability," the governor added.
******************************************************************************************