Remembering classic film after death of an unsung queer pioneer
Murray Melvin's queer performance in 'Taste of Honey' proved groundbreaking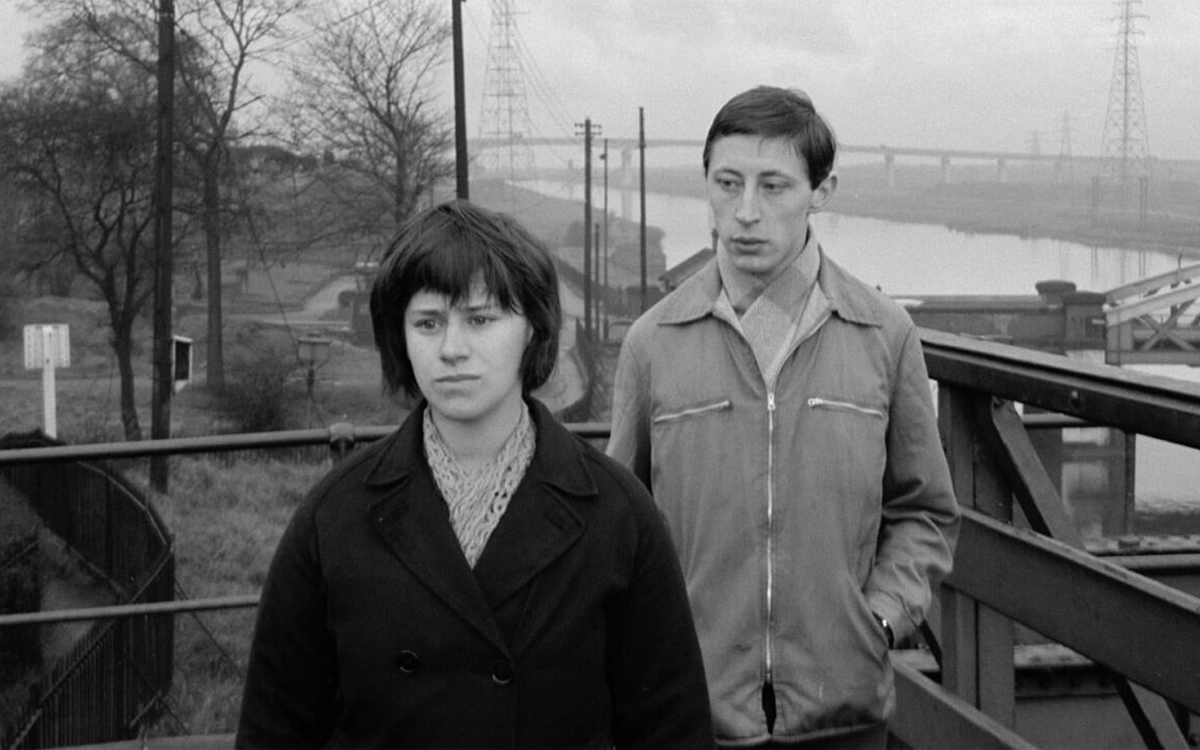 Last week, with the April 14 passing of English actor, director, and theater archivist Murray Melvin at the age of 90, the world lost a queer cinema icon.
If you feel bad for wondering, "Who's that?", don't worry. Although the film with which he made his name – "A Taste of Honey," directed by British New Wave filmmaker Tony Richardson – was an acclaimed and popular award-winner when it was released in 1961, it's likely only known to the most ardent cinema buffs today, especially among younger generations; and though Melvin remained a familiar fixture of the London theater world and made several significant further film and television appearances, his fame outside the UK was limited – so you're easily pardoned for not knowing who he was.
Yet while popular memory may have moved on from the era in which "A Taste of Honey" made waves on both sides of the Atlantic, its historical importance – not just as a milestone of queer inclusion on the screen, but as a seminal work in a major art-and-cultural movement – still looms large.
Based on a 1958 play by Shelagh Delaney, it was part of an aesthetic wave in Britain known as "Kitchen Sink Realism" (or alternatively, the "Angry Young Man" movement, though in this case both the writer and the lead character were female), which focused on the gritty lives and hardships of the working class to explore the social ills and inequities of British society. It centers on Jo, a 17-year-old schoolgirl who lives with her alcoholic single mother; after a brief romance with an itinerant Black sailor, she discovers she is pregnant, and moves out on her own with Geoffrey, an acquaintance who has been kicked out of his flat for being homosexual. For a time, they build a household together, taking care of each other as they face the uncertain realities of their grim working-class existence.
Delaney's play had been a success in London – perhaps as much because of the controversy it stirred as despite it – before transferring to America for a Broadway production featuring Angela Lansbury and a very young Billy Dee Williams. Both stagings had been mounted by director Richardson, who by 1961 had established himself as a filmmaker and become a driving force in the rapidly evolving British cinema. He wanted to bring the play to the screen with the same candid and unsentimental attitude that had defined the stage version – and thanks to his status as Britain's hottest young filmmaker, he was given free reign do it. He collaborated with Delaney on a screenplay adaptation that left the original work intact, complete with all its controversial elements, and underscored its slice-of-life realism by filming it entirely on location (the first British film to do so) in Salford, the rundown industrial district of Manchester where the story takes place.
To further distance his movie from any semblance of show biz artificiality, Richardson relied on the casting of Dora Bryan – whose popularity on British screens in "loose woman" roles through the 1950s made her an ideal choice to play Jo's neglectful mother – as a bankable "name" and chose to cast mostly unknowns as his leading players. For the central role of Jo, he auditioned thousands of hopefuls before choosing Rita Tushingham – who said in a 2018 interview that her only previous acting experience had been as "the back legs of a horse" at a small playhouse in Liverpool – and settled on a student actor named Paul Danquah to play Jimmy, the other participant in his movie's "shocking" interracial kiss.
None of these performers had been part of the play's original cast, but when it came to one crucial role, Richardson turned to the actor who had originated it – Murray Melvin, who had won the part of Geoffrey while still a fledgling member of Joan Littlewood's Theatre Workshop, where the play had first been staged. Seen today, it's a remarkable performance, as fully authentic and unapologetically queer as one would expect from any modern actor, yet given in a time and place when to be "out" was to be shunned, stigmatized, and open to criminal prosecution as well. Hailed by a contemporary critic as "a miracle of tact and sincerity", Melvin's Geoff was an instant touchstone for countless gay audience members who never saw themselves represented on the screen, and the fact that he was presented in a positive light – without stereotype, cliché, or judgment – must have felt like nothing short of a miracle.
The film's other performances are equally strong, of course. Tushingham won many accolades, including Best Actress at the Cannes Film Festival (although, likely thanks to the film's refusal to dilute its taboo subject matter, she was snubbed for recognition at the American Academy Awards), and went on to become something of an "It" girl in trans-Atlantic '60s cinema; Danquah is engaging and eminently likable as Jimmy, in a performance that is remarkably free of the racist trappings of the era and goes against the generic tropes that might otherwise cause audiences to view him with moral disdain; thanks to the chemistry he enjoys with Tushingham (not to mention the open-hearted treatment with which Richardson bestows upon their relationship), their interaction is never anything other than sweet and genuine, far from the exploitative or predatory nature with which it might have been endowed in other, more sensationalistic films of the day. As Helen, Jo's boozy mom, Bryan makes a potentially hateful figure into someone we can understand, even if we can't quite sympathize with her priorities or get behind her life choices.
Still, the performance of Murray Melvin is arguably the movie's most significant legacy, and stands to this day as a testament to the power of cinema to speak truth to power – or at least, to promote empathy in the face of senseless bigotry. It's a singular performance, a unique outlier from a time when queer experience was usually represented as deviant and dangerous when it wasn't being ignored completely.
Like Tushingham, he won top acting honors at Cannes, but being named "Best Actor" was a short-lived triumph; his openly queer persona rendered him un-castable in most mainstream films of the era, and he was denied the stardom he might have enjoyed in a more enlightened time. Nevertheless, he would go on to enjoy a long and respected career, taking on key roles in films by Ken Russell ("The Devils", "The Boy Friend") and Stanley Kubrick ("Barry Lyndon") and making prolific contributions in British theater and television. He would even eventually serve on the board of the Theatre Royal, where he had once painted sets out of a passion for the art itself, and become renowned as an archivist for the Joan Littlewood Theatre Workshop, which had been his entry into a rich and vibrant career as a stage and cinema artist.
These accomplishments, surely, gave Murray Melvin a sense of fulfillment. For the rest of us, his trailblazing, thrillingly queer presence in one of the most important films of the 1960s is more than enough cause to celebrate him.
Summer brings major dose of new queer film, TV content
New book awash in crazy action, humor, and superheroes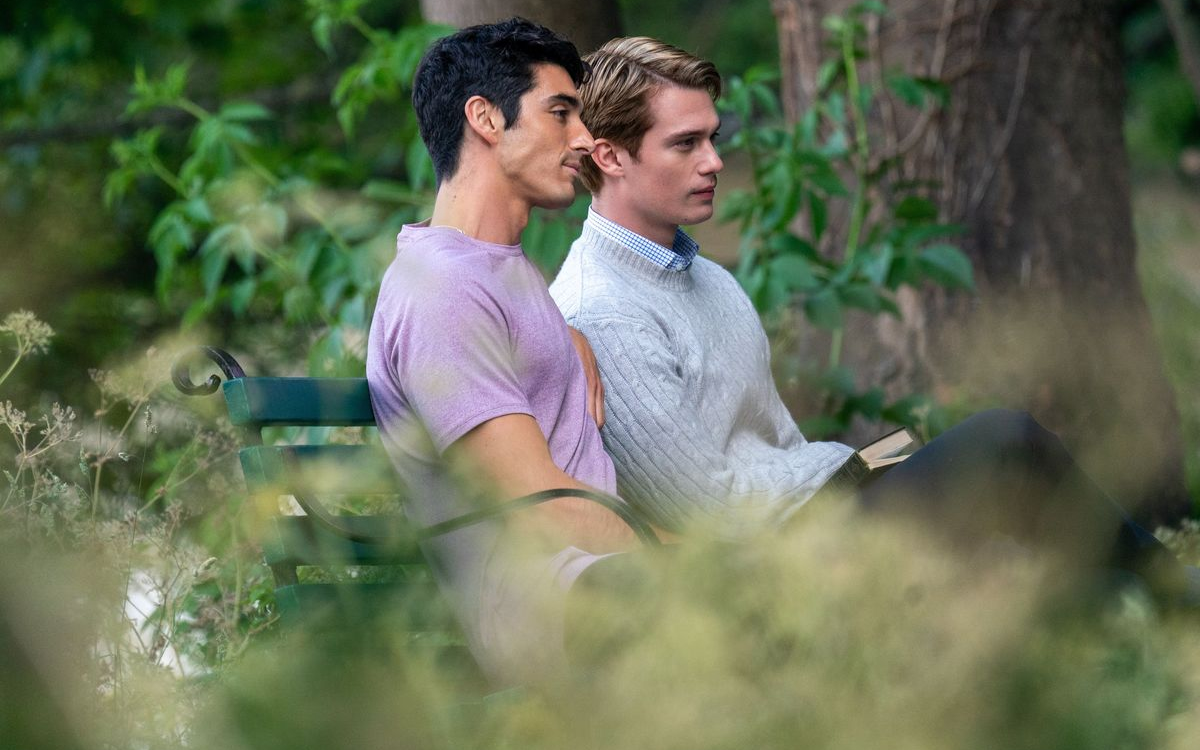 There's no season quite like the summer when it comes to having fun outdoors, for obvious reasons – but unless you want a nasty sunburn, you need to spend time indoors, too. Luckily, the Blade is here for our readers with our picks for the most promising new movies and shows coming to our various screens over the coming season, so you'll have something good to watch while you're recovering from all that shiny Vitamin D.
JUNE
THE NEIGHBOR (Limited theaters 6/2, Digital & DVD 6/6) – From Italian director Pasquale Marrazzo comes this fresh-from-the-festivals LGBTQ drama about two young men who begin an intense romance after having a terrifying experience together, and the parental hate and homophobia that comes to light in the face of their newfound love. It sounds grim, but it comes with a string of strong reviews to recommend it and acclaimed performances from Michelle Costabile and Jacopo Costantini, plus a score by prizewinning composer Teho Teardo ("House of Gucci," "Il Divo").
HORSEPLAY (Limited theaters 6/2, Digital & DVD 6/13) – Another queer LGBTQ film fest darling, this one a thriller from Argentina, about a group of friends at a summer get together; their hard-partying fun leads to horseplay (naturally), which (also naturally) stirs up other issues – and submerged secrets, feelings, and jealousies begin to push tensions toward a violent breaking point. Directed by acclaimed filmmaker Marco Berger and described as "a boundary-pushing look at masculinity, homophobia and sexuality," it stars Bruno Giganti, Agustín Machta, Franco De La Puente, and Ivan Masliah Taekwondo. It also looks very sexy, which makes us look forward to it that much more.
THE IDOL (HBO, 6/4) – "Euphoria" creator Dan Levinson is also behind this much-anticipated new series, which stars Lily-Rose Depp as a rising pop star who falls under the spell a Svengali-like self-help guru played by none other than The Weeknd (aka Abel Tesfaye). It also stars queer fan favorite and "Schitt's Creek" co-creator Dan Levy, along with Jane Adams, Hari Nef, and Troye Sivan, among others. Already controversial thanks to a behind-the-scenes whistleblower who told Rolling Stone that it "borders on sexual torture porn," you can bet there will be a lot of eyes – queer and otherwise – streaming this one.
ALL MAN: THE INTERNATIONAL MALE STORY (Digital, 6/6) – For a certain generation of gay men, the words "International Male" evoke memories of rushing home from high school to grab that precious sexy catalogue out of the mailbox before their parents got home. Now, this long-awaited documentary – which was an Official Selection at both the Tribeca and Outfest Film Festivals – finally arrives to bring the story of this iconic touchstone of queer history to light, by charting "the journey of an unlikely band of outsiders" who "designed one of the most sought-after mail-order catalogues of the '70s and '80s, forever changing the way men look at themselves, at each other, and how the world would look at them." Matt Bomer, Simon Doonan, and Carson Kressley are among the participating talking heads, but the real attraction is the wealth of archival imagery showing some of the most outrageously gay (and irresistible) fashion ever created.
BLUE JEAN (In Theaters, 9/9) – UK filmmaker Georgia Oakley won high praise for this 2022 slice-of-history drama, now making its official U.S. debut. Set in 1988 England as the conservative Thatcher government is poised to pass stigmatizing legislation against gays and lesbians, it features a powerhouse performance from Rosy McEwen as a gym teacher whose closeted double life is threatened by the arrival of a new student. BAFTA-nominated, this one won the Venice Film Festival's People's Choice Award and four British Independent Film Awards, making it both a heavy-hitter and a must-see.
WHAT WE DO IN THE SHADOWS (FX, 6/13) – The popular vampire mockumentary – along with its breakout star, queer fan favorite Harvey Guillén – returns for a fifth season.
JAGGED MIND (Hulu, 6/15) – Directed by Kelley Kali and inspired by her own short film "First Date", this feature-length queer thriller follows a woman (Maisie Richardson-Sellers) who, plagued by blackouts and strange visions, finds herself stuck in a series of time loops that may or may not be connected to her mysterious new girlfriend (Shannon Woodward). This one will have its world premiere at the American Black Film Festival in Miami Beach the day ahead of its streaming drop.
AND JUST LIKE THAT… (Max, 6/22) – The Samantha-less reboot of "Sex and the City" brings back the rest of the scandalous cadre for a second season.
EVERY BODY (In theaters, 6/30) – Julie Cohen directed this revelatory doc, which investigates the lives of intersex people, telling the stories of three individuals who have risen above childhood shame, secrecy, and non-consensual surgeries to thrive as adults after coming out as their authentic selves; it also weaves in a "stranger-than-fiction" tale of medical abuse, told in exclusive footage from the NBC News archives, which helps shed some light on the modern-day treatment of intersex people. We are definitely on board for anything that brings visibility to one of the most invisible sectors of our community – especially when it also aims to reduce stigma.
JULY
THEATER CAMP (In theaters, 7/14) – Sure to be a big draw for film fans who also love musical theater, this new movie from co-directors Molly Gordon and Nick Lieberman is an original comedy starring Tony-winner Ben Platt ("Dear Evan Hansen") opposite Gordon as a BFF pair of instructors at the rundown titular institution, who join forces with their loyal production manager (Noah Galvin, Platt's real-life boyfriend) to rescue it from the clueless tech-bro (Jimmy Tatro) that has been brought in to run it. How? Why, with a musical, of course! Written by Platt, Gordon, Galvin, and Leiberman, it also stars Patti Harrison, Nathan Lee Graham, Ayo Edebiri, Owen Thiele, Alan Kim, Alexander Bello, Bailee Bonick, Kyndra Sanchez, Donovan Colan, Vivienne Sachs, Quinn Titcomb, Caroline Aaron, and the always hilarious Amy Sedaris. Sign us up.
BARBIE (In theaters, 7/21) – Let's face it, this wickedly campy-looking, over-the-top comedy from the brilliant Greta Gerwig is probably going to be the film of the year – at least for a solid percentage of the queer audience, who are certain to be passing the popcorn on opening weekend as they watch Margot Robbie's Barbie and Ryan Gosling's Ken visit the real world together. And since collections have always been part of the "Barbie" game, Gerwig's satirical joyride offers an assortment of other Kens and Barbies, including Kingsley Ben-Adir, Simu Liu, Ncuti Gatwa, and Scott Evans as Ken, Hari Nef, Issa Rae, Kate McKinnon, Dua Lipa, Emma Mackey, Ana Cruz Kayne, Sharon Rooney, Alexandra Shipp, and Nicola Coughlan. Truthfully, if they throw in a Barbie camper set, we will be in heaven.
KOKOMO CITY (In theaters, 7/28) – Lena Waithe executive produced this "wildly entertaining and refreshingly unfiltered" documentary that follows the lives of four Black transgender sex workers in Atlanta and New York City. Winner of Sundance's NEXT Innovator Award and NEXT Audience Awards, it gives its quartet of subjects ample opportunity to spill the tea on their profession, and they do not hold back. As a bonus, it's the directorial debut of producer/singer/songwriter D. Smith, who made history as the first trans woman cast on a primetime unscripted TV show.
AUGUST
HEARTSTOPPER (Netflix, 8/3) – The eagerly awaited return of Nick and Charlie (Kit Connor and Joe Locke), the most irresistibly adorable pair of young teen boyfriends ever, for a second season of this beloved UK series that will likely have everyone immediately clamoring for a third.
ONLY MURDERS IN THE BUILDING (Hulu, 8/8) – Another returning favorite, the third season of this deliciously charming confectionary blend of characters, comedy and crime podcasts comes with the addition of a new premium ingredient – Meryl Streep (real, not imitation) – for extra delectability. Who could resist?
RED, WHITE & ROYAL BLUE (Prime, 8/11) – "Heartstopper" fans who have binged through the new season in one sitting and are hungry for more might find a suitable fix when this Greg Berlanti-produced, Matthew Lopez-directed film adaptation of nonbinary author Casey McQuiston's YA bestseller drops a week later. It's an implausible but infectiously sweet rom-com that imagines a same-sex romance between America's First Son and the heir to the British throne, with young newcomers Taylor Zakhar Pérez and Nicholas Galitzine taking on the leading roles; also starring are Clifton Collins Jr., Stephen Fry, Sarah Shahi, Rachel Hilson, Ellie Bamber, Aneesh Sheth, and Polo Morín, but we are frankly most excited to see Uma Thurman playing America's first female president. Let's hope that plot detail isn't such an implausible premise.