Oklahoma becomes 16th state to ban trans youth healthcare
The law now makes it a felony for physicians to provide trans youth with treatments that can include puberty-blocking drugs and hormones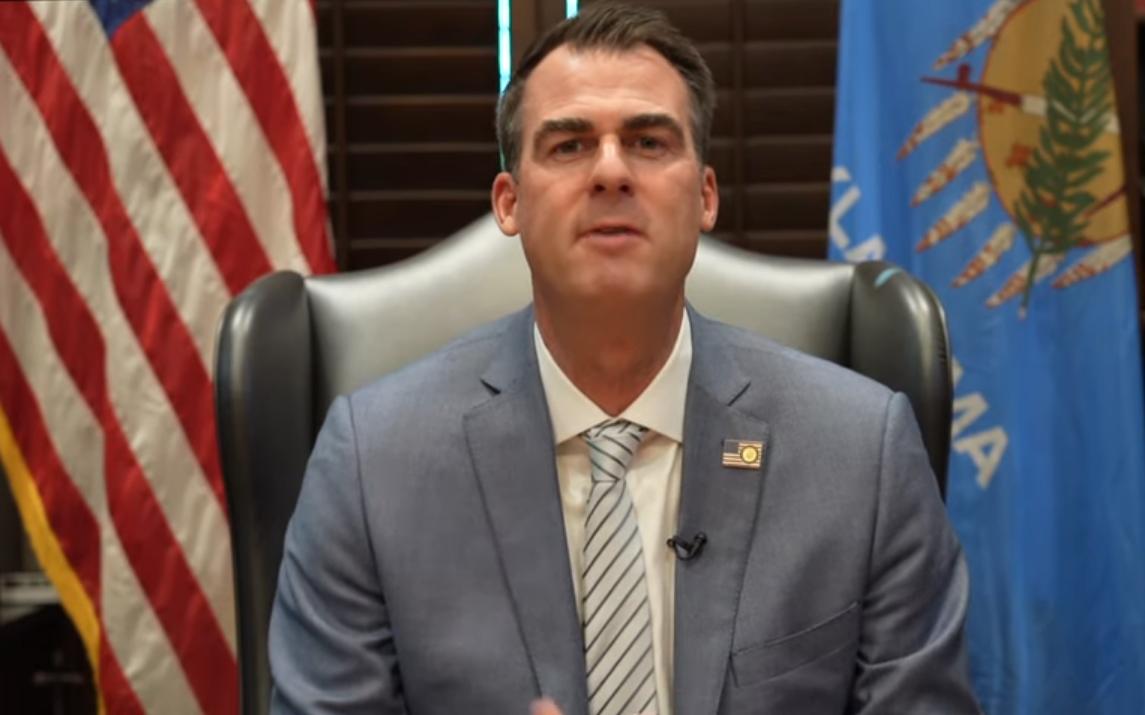 OKLAHOMA CITY – Republican Governor Kevin Stitt signed Senate Bill 613 Monday that will result in criminal penalties for medical professionals providing gender-affirming healthcare for minor patients. The law now makes it a felony for physicians to provide trans youth with treatments that can include puberty-blocking drugs and hormones.
With Stitt's signature, Oklahoma now becomes the 16th state to ban trans youth from gender-affirming healthcare: Alabama, Arkansas, Arizona, Georgia, Idaho, Indiana, Iowa, Kentucky, Mississippi, Montana, North Dakota, Oklahoma, Tennessee, Utah, South Dakota and West Virginia.
In Alabama and Arkansas, federal judges have issued injunctions blocking enforcement of those state's laws. In Missouri on Monday, Attorney General Andrew Bailey is still blocked from enforcing an emergency rule limiting gender-affirming care after a St. Louis County circuit court judge granted a 14-day temporary restraining order.
"Gender-affirming care is a critical part of helping transgender adolescents succeed, establish healthy relationships with their friends and family, live authentically as themselves, and dream about their futures," Lambda Legal, the ACLU and the ACLU said in a joint statement after Stitt signed the bill into law. The legal groups also indicated they plan to file a lawsuit.
"Every Oklahoman should have the freedom to access the care they need to survive and thrive," said Tamya Cox-Touré, Executive Director for the ACLU of Oklahoma. "Our government should not interfere with the care we receive, the curriculum our schools teach, or what information we can safely share with a trusted doctor or teacher. But today, extreme politicians push laws that infringe on our freedoms and our privacy. We all deserve the freedom to control our bodies and seek the healthcare we need. The government has no right to tell someone they cannot seek gender-affirming care, just as they have no right telling someone when or if they can start a family."
Oklahoma Governor defunds PBS over "LGBTQ" content
Veto overrides require a high approval of at least 2/3rds of both legislative chambers, and it's unclear whether his veto will be overridden
OKLAHOMA CITY – Last week Oklahoma's Republican governor vetoed House Bill 2820, which continues funding for Oklahoma Educational Television Authority, which airs PBS Kids' "Clifford the Big Red Dog," "Work It Out Wombats," "PBS Newshour," and the Osiyo TV series featuring Cherokee language speakers, national treasures and outstanding citizens. The Cherokee Nation also helps to fund OETA.
Veto overrides require a high approval of at least 2/3rds of both legislative chambers, and it's unclear whether his veto will be overridden. In addition there is also the impending deadline. as this year's legislative session is scheduled to end in three weeks.
"I don't think Oklahomans want to use their tax dollars to indoctrinate kids," Governor Kevin Stitt told reporters during a press conference on Friday about his decision to veto the bill. "Some of the stuff that they're showing just overly sexualizes our kids."
In a statement released to various media outlets in the state, a spokesperson for Stitt's office said that the OETA had promoted LGBTQ-focused Pride Month programming in recent years. The spokeswoman also took aim at two popular animated children's cartoons — 'Clifford the Big Red Dog' and 'Work It Out Wombats!' — which air nationally on PBS affiliates and OETA have included lesbian characters in some episodes.
The spokeswoman pointed out a 'PBS Newshour' segment in which an Indiana couple talked about how gender-affirming care was beneficial for their daughter. The governor told reporters: "Oklahoma taxpayers are going, 'Hey, hang on, time out for just a second. That's not my values. I'm just tired of using taxpayer dollars for some person's agenda. I represent the taxpayers."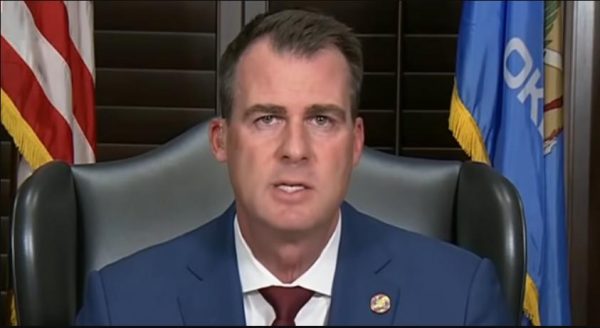 The governor's action echoes Oklahoma superintendent of public schools Ryan Walters who has publicly said: "Radical leftists and Biden administration, they would prefer to sexualize our kids." Walters has also proclaimed that the Christian bible should be used as a history text in the state's public and private schools.
"Oklahomans, we have a clear choice in front of us. When it comes to our schools, do we want the radical ideology in our classroom that pushes gender theory? That pushes graphic pornography in order to push a social experiment on our kids?
"Or do want the US Constitution? Do we want documents like the Federalist Papers and the bible? So that our kids understand our history and how our government was put together?
"Those core fundamental principles have made us the greatest country in the history of the world. Real Americans know that we've got to support our kids by giving them a great understanding of our history," Walters is quoted as saying.
Speaking to Fox News Digital, Stitt said, "You know, the big, big question is why are we spending taxpayer dollars to prop up or compete with the private sector and run television stations? And then when you go through all of the programing that's happening and the indoctrination and over-sexualization of our children, it's just really problematic, and it doesn't line up with Oklahoma values."
Among the content that Stitt apparently finds objectionable is a segment called "Let's Learn," which features a children's book called The Hips on the Drag Queen Go Swish, Swish, Swish; a gay character in Work It Out Wombats!; LGBTQ+ characters on Clifford the Big Red Dog; and a same-sex wedding featured on Odd Squad.