Oklahoma Governor defunds PBS over "LGBTQ" content
Veto overrides require a high approval of at least 2/3rds of both legislative chambers, and it's unclear whether his veto will be overridden
OKLAHOMA CITY – Last week Oklahoma's Republican governor vetoed House Bill 2820, which continues funding for Oklahoma Educational Television Authority, which airs PBS Kids' "Clifford the Big Red Dog," "Work It Out Wombats," "PBS Newshour," and the Osiyo TV series featuring Cherokee language speakers, national treasures and outstanding citizens. The Cherokee Nation also helps to fund OETA.
Veto overrides require a high approval of at least 2/3rds of both legislative chambers, and it's unclear whether his veto will be overridden. In addition there is also the impending deadline. as this year's legislative session is scheduled to end in three weeks.
"I don't think Oklahomans want to use their tax dollars to indoctrinate kids," Governor Kevin Stitt told reporters during a press conference on Friday about his decision to veto the bill. "Some of the stuff that they're showing just overly sexualizes our kids."
In a statement released to various media outlets in the state, a spokesperson for Stitt's office said that the OETA had promoted LGBTQ-focused Pride Month programming in recent years. The spokeswoman also took aim at two popular animated children's cartoons — 'Clifford the Big Red Dog' and 'Work It Out Wombats!' — which air nationally on PBS affiliates and OETA have included lesbian characters in some episodes.
The spokeswoman pointed out a 'PBS Newshour' segment in which an Indiana couple talked about how gender-affirming care was beneficial for their daughter. The governor told reporters: "Oklahoma taxpayers are going, 'Hey, hang on, time out for just a second. That's not my values. I'm just tired of using taxpayer dollars for some person's agenda. I represent the taxpayers."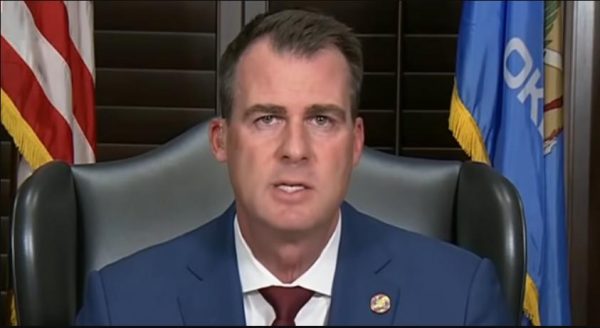 The governor's action echoes Oklahoma superintendent of public schools Ryan Walters who has publicly said: "Radical leftists and Biden administration, they would prefer to sexualize our kids." Walters has also proclaimed that the Christian bible should be used as a history text in the state's public and private schools.
"Oklahomans, we have a clear choice in front of us. When it comes to our schools, do we want the radical ideology in our classroom that pushes gender theory? That pushes graphic pornography in order to push a social experiment on our kids?
"Or do want the US Constitution? Do we want documents like the Federalist Papers and the bible? So that our kids understand our history and how our government was put together?
"Those core fundamental principles have made us the greatest country in the history of the world. Real Americans know that we've got to support our kids by giving them a great understanding of our history," Walters is quoted as saying.
Speaking to Fox News Digital, Stitt said, "You know, the big, big question is why are we spending taxpayer dollars to prop up or compete with the private sector and run television stations? And then when you go through all of the programing that's happening and the indoctrination and over-sexualization of our children, it's just really problematic, and it doesn't line up with Oklahoma values."
Among the content that Stitt apparently finds objectionable is a segment called "Let's Learn," which features a children's book called The Hips on the Drag Queen Go Swish, Swish, Swish; a gay character in Work It Out Wombats!; LGBTQ+ characters on Clifford the Big Red Dog; and a same-sex wedding featured on Odd Squad. 
Oklahoma lawmaker introduces 'Don't Say Gay' & prevent gender care bills
"I applaud Florida for enacting this measure, & call on my colleagues to follow their lead & do the right thing to protect our children"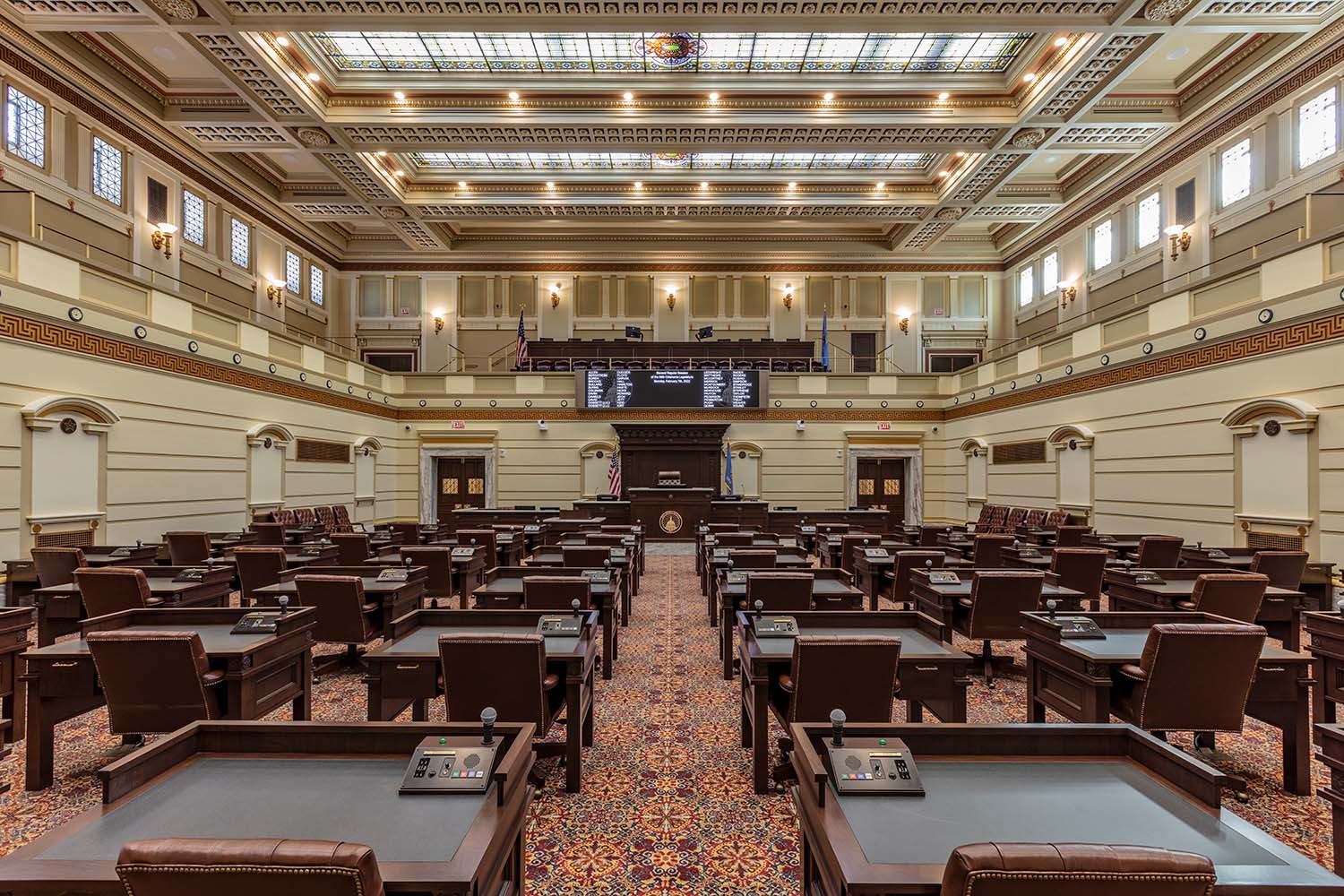 OKLAHOMA CITY – On the heels of Oklahoma Republican Governor Kevin Stitt signing a bill Tuesday that explicitly prohibits the use of nonbinary gender markers on state birth certificates, Republican State Senator Nathan Dahm introduced legislation mirroring Florida's 'Don't Say Gay' law as well as a second measure that would prohibit any person under the age of 18 from undergoing gender affirming treatment in the state.
House Bill 1074 is modeled after Florida's Parental Rights in Education Act, commonly referred to as the "Don't Say Gay" law. The legislation would prohibit educators or other school personnel from teaching about sexual orientation or gender identity for grades kindergarten through fifth. It also requires that any curriculum taught in grades six through 12 must be age and developmentally appropriate for students, KFOR News Channel 4 reported.
"There is absolutely no reason we should be teaching or talking about sexual orientation or gender identity in elementary school," Dahm said. "Kids need to be learning their ABCs and how to read and write – not that a man can be a woman if [s]he feels like it, or vice versa. I applaud the State of Florida for enacting this measure, and call on my colleagues in Oklahoma to follow their lead and do the right thing to protect our children."
The second piece of legislation, HB 1076, would prohibit any person under the age of 18 from undergoing gender affirming treatment in the state.
"If we can't trust those under 18 to purchase or use tobacco and alcohol, they aren't mature enough to make a long-term decision like changing their gender," Dahm told KFOR. "As gender reassignment surgery has become more and more common over the years, we are now hearing stories of transgender adults who are reversing these procedures because they realize they made a grave mistake. And unfortunately, their bodies are mutilated because of it. This legislation would protect these vulnerable individuals from making rash decisions without fully thinking them through."
In the language of the measure the penalty for violating the proposed statue would be that any physician that performs the treatment would be subject to professional discipline by the State Medical Board and could receive a suspended or revoked license.
"All major medical associations support best-practice medical care that affirms transgender youth. Affirming health care is proven to save kids' lives. Care includes a range of approaches, which are thoughtfully considered by youth, guardians, and doctors. The way care is portrayed by the Senator carrying this language is factually incorrect and intentionally inflammatory. Banning best-practice medical care is dangerous government intrusion. This is one of the most extreme political attacks on transgender people in recent memory. To try to sneak this effort into the end of the legislative session is egregious.

To partner it with an effort to further censor classrooms and chill speech in schools is life-threatening for too many LGBTQ+ kids in Oklahoma. Just last month the CDC published new data that in the first half of 2020, 1 in every 4 LGBTQ+ teens acted on suicidality. We're being literal when we say the lives of some of the most vulnerable members of our communities are at stake.

We're incensed that LGBTQ+ kids and their families yet again have to face the fear and uncertainty of if and how elected officials will use their platforms to advance what are clearly harmful attacks. In every state where this language is copied and pasted into efforts, we've seen that the impact is harm, potentially irreparable harm, to LGBTQ+ kids and kids of LGBTQ+ parents."

FREEDOM OKLAHOMA EXECUTIVE DIRECTOR, NICOLE MCAFEE
In reaction to the Governor's signing of the Gender Marker bill, Oklahoma Republican Representative Sheila Dills, the House sponsor of the bill, said;
"People are free to believe whatever they want about their identity, but science has determined people are either biologically male or female at birth. We want clarity and truth on official state documents. Information should be based on established medical fact and not an ever-changing social dialogue."
According to the National Center for Transgender Equality and the National LGBTQ Task Force, 15 states and the District of Columbia specifically allow a gender marker designation outside of male or female currently however, that number will increase on July 1 when Vermont's new statute goes into effect.