Active shooter? FBI Video circulates again on Twitter after Allen, Tx
A video released by the Federal Bureau of Investigation on Sept. 21, 2020 is again getting viral attention on Twitter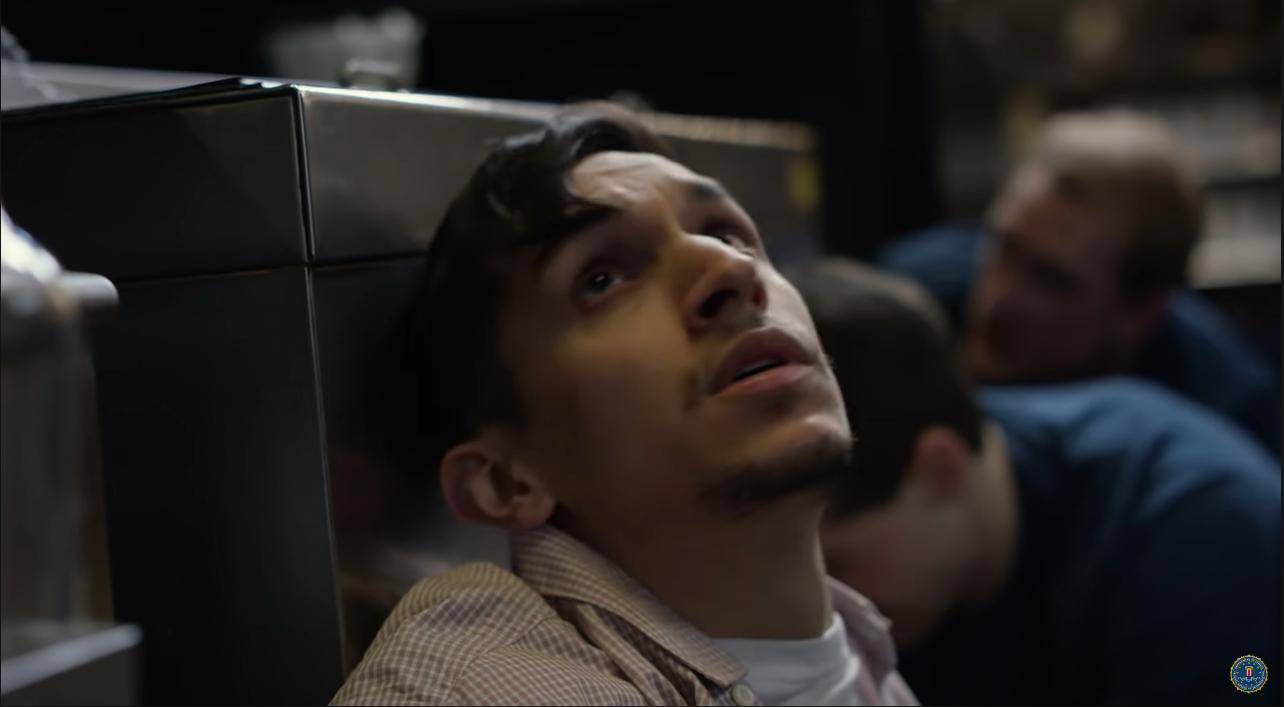 LOS ANGELES – A video released by the Federal Bureau of Investigation on Sept. 21, 2020 is again getting viral attention on Twitter after the mass-shooting at a shopping center in Allen, Texas, that killed eight people this past weekend.
The FBI video is an advisory on the steps a person needs to protect themselves in the event of a mass-shooting. In this FBI training video, customers at a bar are caught in an active shooter event. By employing the run, hide, and fight tactics, as well as knowing the basics of rendering first aid to others, they are prepared, empowered, and able to survive the attack.
WARNING! The following video contains disturbing imagery and content. Viewer discretion is advised:
Dept. of Education's draft Title IX rule has mixed reactions
Public comments on the draft proposal will be solicited for 30 days beginning when the document is published in the Federal Register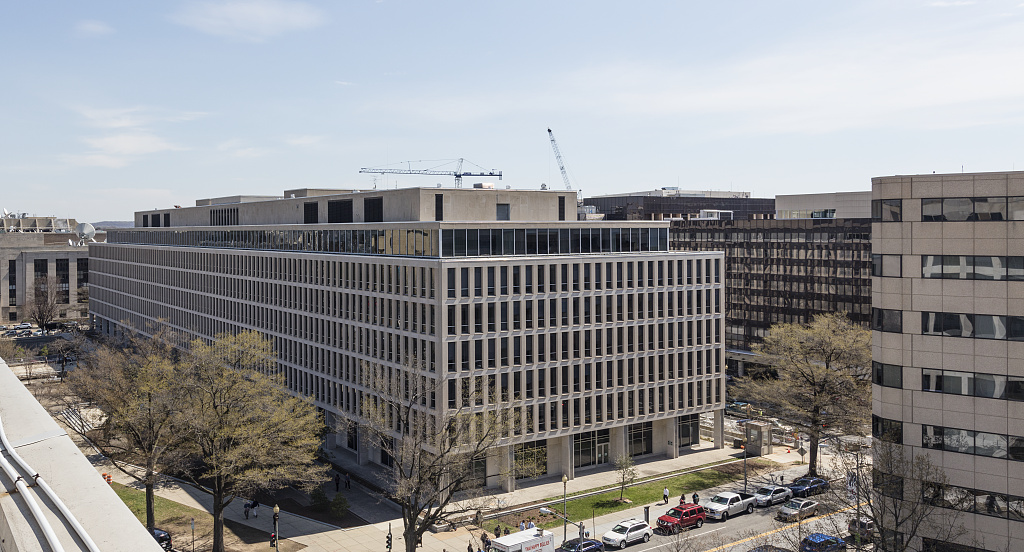 WASHINGTON – The U.S. Department of Education has drawn mixed reactions over its issuance on Thursday of a Notice of Proposed Rulemaking for a draft regulation governing the eligibility frameworks for transgender athletes who compete on school sports teams.
According to an agency fact sheet, the proposal would affirm "that policies violate Title IX when they categorically ban transgender students" from participating on teams that align with their gender identity.
However, if the policy is adopted as written, schools may implement criteria that — in some circumstances and when certain conditions are met — may be used to prohibit these student athletes from competing.
"At this time, the Department is only issuing a proposed rule, which does not require changes in policies or practices by recipients of federal funding," an agency spokesperson told the Washington Blade in an emailed statement.
"We look forward to comments from states and others during the public comment period," the spokesperson said, adding, "Title IX is the law of the land, and all federally funded education programs and activities must comply with Title IX and the Department's regulations implementing Title IX."
Public comments on the draft proposal [See below] will be solicited for 30 days beginning when the document is published in the Federal Register, and interested parties are urged to provide input via the Federal eRulemaking Portal.
Under the proposed policy, schools could lawfully limit the participation of trans athletes "in some instances, particularly in competitive high school and college athletic environments," including for purposes of "ensuring fairness in competition or preventing sports-related injury."
However, such eligibility criteria must "minimize harms to students whose opportunity to participate on a male or female team consistent with their gender identity would be limited or denied" while considering "differences in grade and education level, level of competition, and sports."
The fact sheet indicates that "The proposed regulation supports Title IX's nondiscrimination requirement, while providing flexibility for schools to achieve important educational objectives through their athletic program."
For purposes of limiting or denying eligibility, schools may include criteria such as "a sex marker or an identification document, such as a birth certificate, passport, or driver's license," as well as other means of collecting this information like "physical examinations or medical testing or treatment related to a student's sex characteristics."
Proposal earns criticism and support from Democrats and trans stakeholders
"The National Center for Transgender Equality applauds the Department of Education for acknowledging in this proposed rule that categorical bans on participation in school sports based on transgender status are inappropriate, unlawful, and fundamentally un-American," the group's President Rodrigo Heng-Lehtinen said in a statement Friday.
"While there is still more to be accomplished surrounding this proposal, we appreciate the robust action of the Department of Education," Heng-Lehtinen said, adding, "NCTE looks forward to submitting public comments, as well as working alongside the administration to further remove these inappropriate barriers, allowing for equal participation by transgender youth."
U.S. Rep. Mark Pocan (D-Wis.), chair of the Congressional Equality Caucus, issued a similar statement on Thusday in which he and the Caucus pledged to "continue to further analyze this rule and what restrictions may or may not be permitted."
"We will be providing our feedback to the Department of Education to ensure trans students are afforded their full civil rights protections under Title IX," Pocan said.
GOP lawmakers like U.S. Rep. Greg Steube — who introduced a federal ban that would prohibit all trans women and girls from participating in sports teams consistent with their gender identity — denounced the proposal as an attempt to "erase women's sports."
The Biden Administration wants to erase women's sports.

It's dangerous and unfair to allow biological MEN in WOMEN's sports!

We must pass my bill, the Protection of Women and Girls in Sports Act! https://t.co/Jk3HCdTWqD

— Congressman Greg Steube (@RepGregSteube) April 7, 2023
As a transgender lawyer who has represented many transgender athletes over the past 20 years, I appreciate this proposed rule, which will be a huge help in challenging state bans that are devastating for trans kids. https://t.co/MpHW0xqKEV

— Shannon Minter (@shannonminter5) April 7, 2023
Shannon Minter, Legal Director of the National Center for Lesbian Rights, tweeted praise for the Department's move, writing: "As a transgender lawyer who has represented many transgender athletes over the past 20 years, I appreciate this proposed rule, which will be a huge help in challenging state bans that are devastating for trans kids."
Minter also tweeted Stern's piece which called the rule "certainly a huge improvement from the Department of Education's bigoted position under former President Donald Trump," adding that "LGBTQ advocates expect much more of Biden, and any apprehension about the rule's less-than-complete support for equality is understandable."
Meanwhile, Democratic Congresswoman Alexandria Ocasio-Cortez slammed the draft rule on Twitter, urging the Biden administration to "walk this back."
Absolutely no reason for the Biden admin to do this. It is indefensible and embarrassing.

The admin can still walk this back, and they should. It's a disgrace https://t.co/3aUR0dnS5Q

— Alexandria Ocasio-Cortez (@AOC) April 6, 2023
Some transgender activists, including legislative researcher Erin Reed, also spoke out against the proposed rule, arguing it would provide pathways for schools to implement discriminatory policies while incentivizing intrusive gender policing of female student athletes.
Biden just betrayed the trans community.

Biden allows trans athlete bans if it is "important to achieving an educational objective" and "minimizes harms to the athlete"

Specifically, allows bans that:
– Use gender markers
– Use physical exams
– Other "sex-related criteria" pic.twitter.com/H39ZlcbUcd

— Erin Reed (@ErinInTheMorn) April 6, 2023