Kansas City Mo. defies state becomes trans rights "Sanctuary City"
"Today, we reiterate our commitment to a diverse & inclusive Kansas City. We are proclaiming to our LGBTQ community you are safe with us"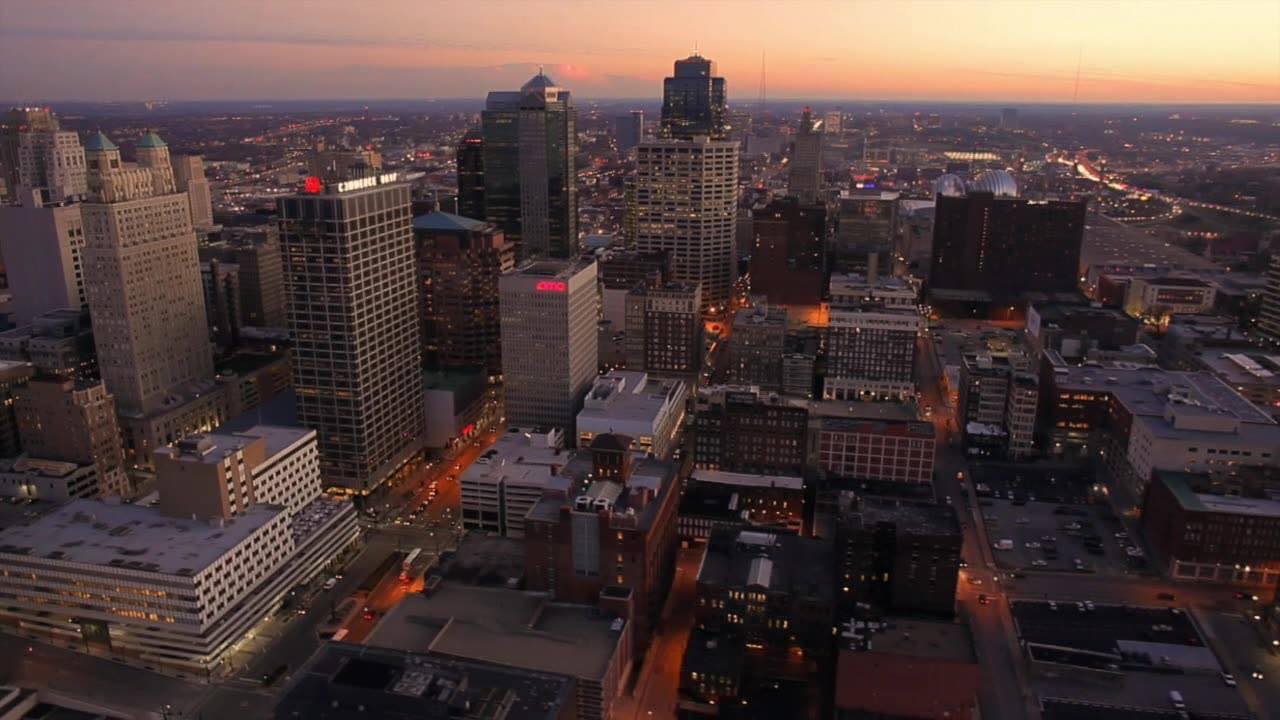 KANSAS CITY, Mo. – By a 12 to 1 vote, the city council approved a resolution Thursday to declare it a sanctuary for people seeking or providing gender-affirming care.
The action was taken a day after the Republican majority statehouse sent two bills to Missouri Republican Governor Mike Parson that will restrict trans residents' access to healthcare and prohibit them from participating in school sports.
"Kansas City government is committed to ensuring Kansas City is a welcoming, inclusive, and safe place for everyone, including our transgender and LGBTQ+ community. After the Missouri state legislature introduced several bills criminalizing access to gender affirming healthcare across Missouri, I am proud City Council took action and approved the "safe haven" resolution to take steps, within our legal power, to protect our transgender community and anyone seeking gender-affirming care," Mayor Quinton Lucas said. "For decades, Kansas City has been at the forefront of our region, ensuring we have equality for all, and we will continue to do everything in our power to fight for equal rights for all in our city, no matter what happens at our state capitol."
A spokesperson for the City noted that the resolution directs City personnel to not criminally prosecute or impose administrative penalties on an individual or organization for providing, seeking, receiving, or assisting another individual who is seeking gender-affirming healthcare.
If a law is put into place by the State of Missouri which imposes criminal punishment, civil liability, administrative penalties, or professional sanctions on an individual or organization against gender-affirming healthcare, City staff are now directed to make this their lowest priority. The Kansas City, Missouri Police Department is encouraged to adopt a similar policy.
"Today, we reiterate our commitment to a diverse and inclusive Kansas City that is welcoming to all. As a woman and a mother, I strongly feel that personal health care decisions should be reserved for individuals, families, and their physicians without influence from politicians," Councilwoman Andrea Bough, the resolution's sponsor said. "Public service should be about helping the community not harming individuals. Today we are proclaiming to our Transgender and LGBTQ community that you are safe with us."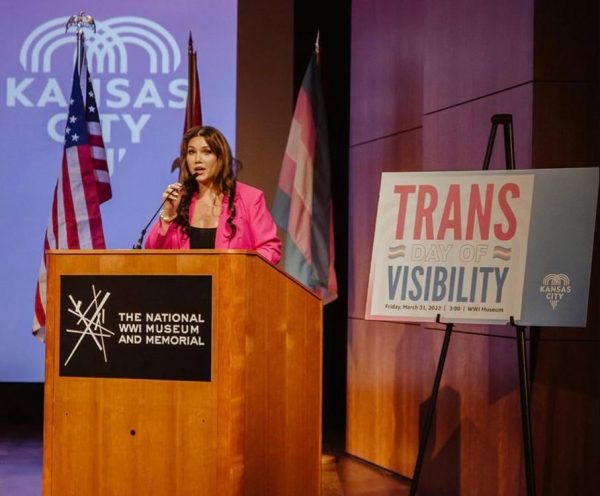 "This is an important first step in Kansas City's commitment to trans and nonbinary people. This resolution is critical to protecting health outcomes for trans people and it's important to remember that gender affirming health care is still out of reach for many trans communities, including many trans people of color – especially trans women and femmes of color, poor trans people, and trans youth living in unsupportive homes" Merrique Jenson, founder of Transformations KC said. "I look forward to trans leaders and Kansas City working together to address the health disparities in our communities and ways we can have sustainable funding & programming reaching all trans people."
The two bills, once signed by the governor would make Missouri the 17th state to enact bans on gender-affirming healthcare.
Senate Bill 39 will ban "all transgender student athletes from kindergarten through college from being able to play sports on sanctioned school teams that align with their gender identity."
The law would apply to public, private, and charter schools, which risk losing state funding for noncompliance.
Senate Bill 49, meanwhile, "bans gender affirming surgery for anyone under 18," along with "access to transgender affirming care for minors who are not already on a prescribed path for healthcare."
Additionally, under the law," Medicaid will no longer be able to cover gender affirming healthcare for children or adults" and "people who are incarcerated will no longer have access to any gender affirming care while they are in state custody."
Sherae Honeycutt, the Press Secretary for the City noted that Kansas City has lengthy record of standing support for its LGBTQ+ residents:
St. Louis mayor signs executive order seeking to shield trans youth 
"All of our children in St. Louis deserve to know that there are still elected leaders out here fighting for them"

By Annelise Hanshaw | SAINT LOUIS – St. Louis Mayor Tishaura Jones on Thursday signed an executive order seeking to insulate transgender Missourians from bills passed by the state legislature restricting access to certain medical procedures for minors and limiting participation in school sports.
"The responsibility now falls to local governments to take tangible steps to respond to this state intrusion into private family medical decisions and minors' bodily privacy," she wrote in a letter to the city's legislative delegation earlier in the day notifying them of her planned order.
Missouri lawmakers passed bills earlier this month banning minors from beginning gender-affirming hormones or puberty blockers for four years, starting in August, and restricting transgender athletes to competing on teams as their birth sex. Both bills await action by Gov. Mike Parson, who has indicated he intends to sign them into law.
Jones' order calls the bills "an abhorrent intrusion into personal freedom and liberty."
She wrote that her executive order was crafted after "conversation and consultation with members of the LGBTQ+ community and our city departments" and expressed concern for families moving out of state because of state legislation.
The order calls for the city Department of Health to inform residents, including minors, about gender-affirming care. Jones plans for an annual "summit of health care providers and other individuals" to discuss the best practices for transgender health care.
The order would direct city agencies to inform residents, including minors, about gender-affirming care and allow athletes in city-funded recreation programs to compete according to their gender identity
It also allows transgender athletes in city-funded recreation programs to compete according to their gender identity, for she states that these programs must not require the disclosure of gender or one's gender-affirming hormone treatment. The Missouri State High School Activities Association policy currently allows transgender athletes to compete according to their gender identity only if they have been taking cross-sex hormones.
City recreation centers would also have at least one all-gender restroom under her order, and staff would receive training on "affirming best practices."
Buildings housing city administration are ordered to also have at least one all-gender restroom, and the city departments are directed to administer their services in a gender-affirming manner.
Jones prioritizes economic development in the order, stating future projects must support gender inclusivity.
She requests that the St. Louis Development Corp. advise how to incentivize inclusive business practices.
"All of our children in St. Louis deserve to know that there are still elected leaders out here fighting for them," Susan Halla, president of transgender advocacy group TransParent, said in a news release. "I am grateful to Mayor Jones for instituting these important changes in the face of recent attacks on trans youth from the Missouri legislature. For our trans youth, please know that you are seen and you are loved for who you are."
Earlier this month, the Kansas City Council resolved that the city would be a "safe haven" for gender-affirming care. The resolution directs city staff, including law enforcement, from penalizing those seeking gender-affirming care or providing it.
Missouri Attorney General Andrew Bailey called the city council's actions "unprecedented and radical" in a letter to the Kansas City Board of Police Commissioners. In it, he urged the board to make sure police enforce the new law when it goes into effect.
The bill does not have criminal penalties for those who seek care, so it is outside the police's enforcement, Kansas City Police Chief Stacey Graves said in a statement to the Kansas City Star.
Rep. Peter Merideth, D-St. Louis, told The Independent he was proud to be a St. Louis resident after the mayor signed her order.
"Government should be supporting folks' access to quality medical care, not interfering with our private medical decisions," he said. "Our leaders should be fighting for all kids to be included in activities like sports and have an opportunity to succeed — not bullying kids who are too often already bullied and left out."
****************************************************************************************
Annelise Hanshaw writes about education — a beat she has covered on both the West and East Coast while working for daily newspapers in Santa Barbara, California, and Greenwich, Connecticut. A born-and-raised Missourian, she is proud to be back in her home state.
************************************************************************************
The preceding article was previously published by The Missouri Independent and is republished with permission.
The Missouri Independent is a nonprofit, nonpartisan news organization dedicated to relentless investigative journalism and daily reporting that sheds light on state government and its impact on the lives of Missourians. This service is free to readers and other news outlets.