Another Florida Pride boots drag from parade
"These are the intended chilling effects of DeSantis' slate of hate legislation-a blatant attempt to erase drag performers"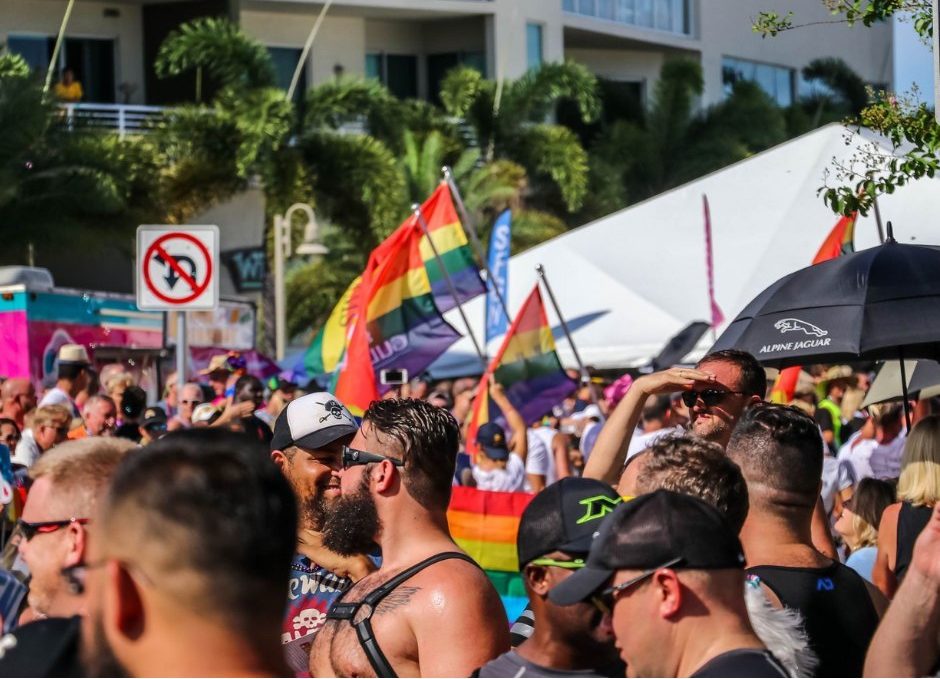 WILTON MANORS, Fl. – During a meeting of the City Commission this past Thursday, May 11, commissioners as well as the city's mayor voted to amending the permit for Stonewall Pride Inc. to force compliance of a new state law that expands the definition of "live adult entertainment" to include drag entertainment that is awaiting Governor Ron DeSantis' signature.
LGBTQ Media outlet South Florida Gay News reported that the new permit language reads: "Organization responsibilities to include language regarding a possible new state law pursuant to Senate Bill 1438 and House Bill 1423. These bills prohibit performances in violation of section 827.11. Florida Statutes."
The law itself does not specifically mention drag shows, but it authorizes state government officials within the Department of Business and Professional Regulation (DBPR) to suspend or revoke the liquor license of any establishment that admits minors to a live, adult performance. A person who admits a child to such a show would face a first-degree misdemeanor, punishable by up to $1,000 in fines and up to a year in prison.
"We may be constrained by the narrowest interpretation of the law today but that does not dissuade us from our long-term fight against injustice against our community," Jeff Stirling, CEO of Stonewall Pride Inc., told SFGN exclusively.
Prior to Thursday's vote, Wilton Manors Mayor Scott Newton said people marginalized by the law are still welcome to be part of the event. "We're proud to have drag queens and the transgender community come and walk and ride in floats down Wilton Drive. And that's not going to change, not on our watch."
During the contentious debate over the bill prior to its Senate passage, telling her colleagues that drag is a "form of art," Senator Lori Berman (D-Palm Beach) stated that the law puts "Targets on the backs off queer Floridians," and added, "This legislation targets queer artistry. It targets the freedom of expression."
Opponents claim that this law is to protect children. "Let kids be kids," Rep. Doug Bankson, R-Apopka, said during the House debate on the bill. "Protect them from losing their innocence." Anti-LGBTQ Christian Family Coalition spokesperson Anthony Verdugo said "There's a problem in this state when we have private establishments that feature drag brunches with children. There was a video that was posted on Facebook went viral showing a 3-year-old that was accompanied by a performer that looked more like a stripper. That's inappropriate."
At issue with parade organizers and others in Pride groups across the state is whether the law would actually be applicable to parades. The organizers and group that operates the Treasure Coast Pridefest in Port St. Lucie announced last month that Pridefest will only be accessible to residents 21-years-old or older.
The announcement also notified the greater Treasure Coast community that the Pride parade was cancelled. In a statement the Pride Alliance of the Treasure Coast said:
"As all of you know, the political climate that we are currently in has us all very concerned for our community. After multiple meetings with city officials, it is with a heavy heart that Pride Alliance of the Treasure Coast has to announce that this weekend's Pridefest will now be a 21 and older event. The city has decided that with the likelihood that the Governor will sign the latest bill into effect this evening, that we will need to be on the side of caution and has required us to make this necessary change. We are obviously upset and dishearten that it has come to this. We also regret to announce that we will have to cancel our plans to bring back our beloved parade."
SFGN reported that before the vote, more than a dozen people got up to speak against the law and the city's acquiescence. Wilton Manors City Commissions' meeting spoke up against banning drag from the parade:
"The laws are just unjust," said one speaker representing Georgie's Alibi Monkey Bar. "We are entertainers. We are emcees. We are comedians in our culture, not criminals."
Coco Lords sat near the front in full regalia representing the drag community.
"I'm here to make sure we are heard and are seen," she said. "To show that we are one community and we have to represent each other and stand up for each other."
Michael Rajner, chair of Broward County's Human Rights Board, said, "We are not safe in Florida, but we stay here. Some of us are going to stay here and fight. We hope we have enough Democrats that are registered that will vote and we can start stemming that tide."
Brandon Wolf, the Press Secretary for the largest state-wide LGBTQ+ equality and human rights advocacy group Equality Florida, in a text with the Blade noted: "These are the intended chilling effects of DeSantis' slate of hate legislation. Just as the Don't Say LGBTQ law didn't direct school districts to rip down rainbow stickers, this bill does not ban drag or pride. But it uses vague language and threats to induce self-censorship."
The ACLU of Florida condemned the passage of Senate Bill 1438 (SB 1438) and its companion bill, House Bill 1423. Kara Gross, ACLU of Florida's legislative director and senior policy counsel, responded in a statement:
"Parents, not politicians, have the right to decide how to raise their children and what they are allowed to view. This harmful bill effectively revokes the rights of parents to determine what content is appropriate for their own families, even their teenagers. As if book bans and curriculum censorship weren't enough, the Florida Legislature is now imposing its views on parents and families at the cost of LGBTQ+ people.
"Make no mistake: SB 1438 is a blatant attempt to erase drag performers and silence the LGBTQ+ community.
"The unclear and vaguely worded bill will impact businesses and venues that host plays, musical performances, art exhibits, and other forms of expression that the state may subjectively deem inappropriate. Will parents be able to take their families to the opera if there are singers performing in roles that require cross-dressing? What about Shakespeare performances? Furthermore, all it would take is a teen with a fake ID for a business owner to lose everything. We have grave concerns that businesses may end up self-censoring rather than running afoul of the law and risk losing their license or becoming entangled with the criminal legal system.
"With this bill, Gov. DeSantis and certain politicians are imposing their personal beliefs on Floridians by punishing private businesses that support the LGBTQ+ community. The Governor likes to tout that he is 'pro-businesses,' but this bill is anything but that. This is an extreme governmental overreach of power. This is not democracy. This is not freedom."
Wilton Manors Changes Stonewall Festival Permit To Comply With Controversial New Law:
Trans teen no longer feels welcome in Florida- So she left
"It was just terror in my heart, like you could just feel that cold burst in my chest just going all throughout my body"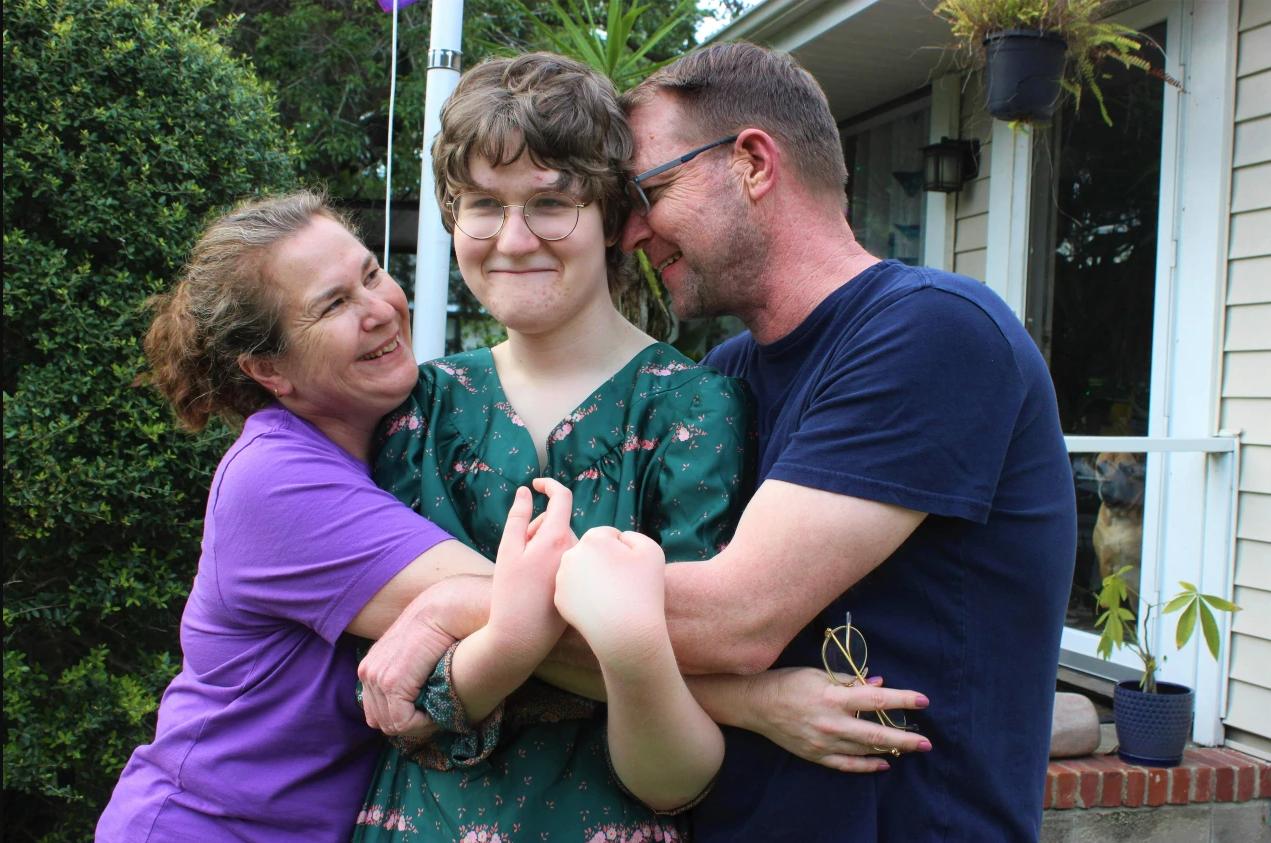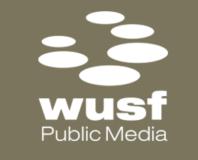 By Stephanie Colombini, WUSF | SAINT AUGUSTINE, Fla. – Josie had put off packing long enough. The high school sophomore in St. Augustine, Florida, sat on her bed while her mom, Sarah, pulled clothes from her closet.
It held a trove of good memories — like the red dress Josie wore to the winter homecoming dance and a pink cover-up she sported at a friend's pool party. Good times like these have felt scarce lately. Josie, who's transgender, no longer feels welcome in Florida.
Her family requested they be identified by their first names only, fearing retaliation in a state where Republican Gov. Ron DeSantis and other officials have proposed, politicized, and passed policies in health care and education that limit identity expression, access to certain school activities, and accommodations for trans people.
The ACLU is tracking bills it calls an "attack on LGBTQ rights, especially transgender youth." State legislation has forced some residents like Josie to rethink where they want to call home.
Josie moved more than a thousand miles from St. Augustine — and her parents — to start a new life in Rhode Island and stay with her aunt and uncle, who live outside Providence.
Preparing her for the move, Josie's mom held up outfits and asked, "Staying or going?"
The formal dress could stay behind. Cardigans and overalls went in the suitcase. At one point, the family dog, Reesie, crawled past the luggage to snuggle up to Josie.
"She has a sense when I'm sad, and just comes running in," said Josie, 16.
Moving to Rhode Island had been Plan B for some time, but Josie said she never thought it would happen. Much has changed in the past year.
Florida is one of more than a dozen states that have passed bans on gender-affirming medical treatments for minors, such as puberty blockers, hormone therapy, and certain surgeries.
Florida's medical boards began debating those bans last summer. For months, Josie was terrified she would lose access to hormones she takes to help her body align with her identity.
Board members argued gender-affirming treatments were "experimental" and, in March, barred doctors from prescribing them to minors. They allowed children who had already started care to continue. But Josie didn't trust that her access would last.
This spring, the legislature considered forcing all trans youth to stop treatment by Dec. 31, part of a bill to bolster restrictions on transgender care.
"I thought that they would realize what they've done wrong and repeal some things," Josie said. "But they just kept going. It just became, like, too real, too fast."
Lawmakers ended up stripping that provision just before the session ended this month, allowing young people like Josie to stay in treatment.
But she had already made her decision to move out of state. School has been challenging at times since Josie came out as trans in eighth grade. Some childhood friends rejected her.
Josie wanted to play on the girls tennis team, but Florida law bans trans girls and women from competing on school teams meant for athletes assigned female at birth.
She said living in Florida was also especially painful after the state passed the Parental Rights in Education law, which "prohibits classroom discussion about sexual orientation or gender identity in certain grade levels." Critics call it the "Don't Say Gay" law and said it has had a chilling effect on some teachers. Josie noticed stickers signifying that areas were "safe spaces" for LGBTQ+ people had been taken down at school.
"Which is just ridiculous, like you want your students to be comfortable and safe," she said.
The new laws and anti-trans rhetoric are hurting kids across Florida, said Jennifer Evans, a clinical psychologist at the University of Florida's Youth Gender Program in Gainesville.
"I'm seeing more anxiety, more depression," Evans said. "Things I hear patients say are, 'The government doesn't want me to exist.' They don't feel safe."
States are pushing measures on all sorts of gender-related issues — not just health care, but what schools can teach or which bathrooms people can use.
Bills don't have to pass to cause harm, said Evans, who is queer.
"It's a lot to feel like enough people in this country don't agree with your existence — which actually isn't affecting them — that people want to shut down other people's access to living complete and affirmed lives," she said. "It's painful to see that."
Four families who sought care at Evans' clinic have already left Florida, she said, while another 10 plan to move this year. Some older teens she treats also want to get out when they turn 18.
But moving isn't easy for many families.
"Just financially, it's difficult to uproot what we've set up," Josie's dad, Eric, said.
They've owned their home in St. Augustine for a long time. Eric recently started a new job. Josie's mom, Sarah, works at a private college that offers a benefit that allows Josie and her older sister to get reduced tuition at some colleges around the country.
So her parents decided that, at least for now, Josie would go live with her aunt and uncle and they would stay behind.
The choice was devastating.
"It was just terror in my heart, like you could just feel that cold burst in my chest just going all throughout my body," said Sarah. "Josie is part of everything I do."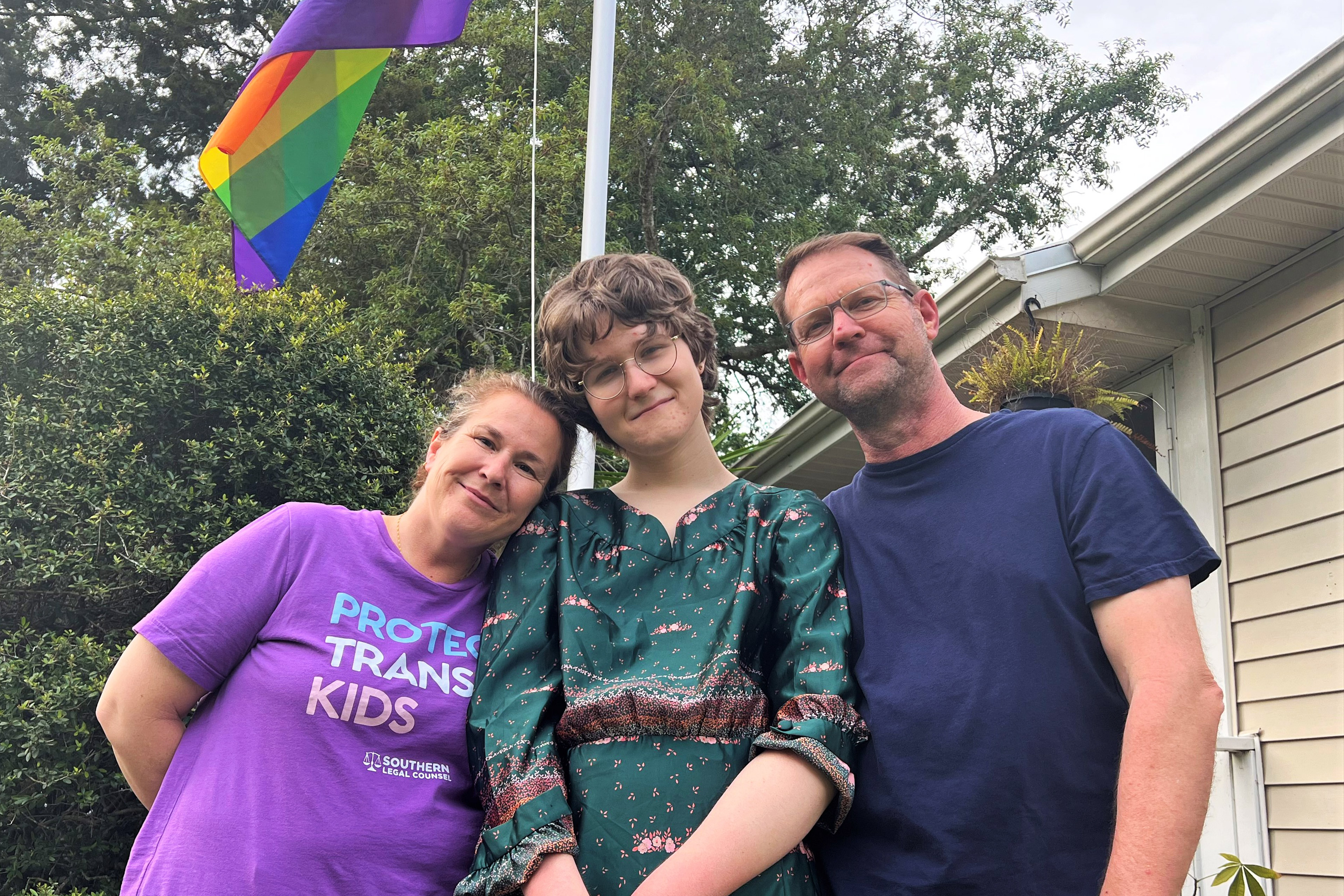 Josie will finish her sophomore year in Rhode Island before returning to St. Augustine for summer break. Her family sees it as a trial run for what could be years of separation.
One night before Josie left, she invited friends over for a going-away party. The teens played a dance video game, laughing as they performed a hip-hop routine.
Sarah brought out a Black Forest cake. "We love you Josie" was piped in frosting along the platter, framed by two hearts.
It was a simple but powerful send-off from the support system Josie has relied on in Florida. A few days later, she and her mom flew north to get Josie settled. Leaving her daughter in Rhode Island was "agony," Sarah said.
"I was a mess," she said. "I cried the whole way to the airport. I just felt I was going the wrong way."
Sarah is still adjusting to life without Josie at home, but they talk every day. And Josie is getting used to her new environment. Her aunt and uncle have been great, she said, and she's making friends at school.
Her new school is a little smaller than her old one and in a community that feels more liberal-minded, the family said. Josie said she loves seeing pride flags in the halls and plans to join the Gender and Sexuality Alliance Club. It all feels like a "bombardment of support."
"It was just, like, such a shock to me — like, not a bad shock, but, like, just shocked that this is how schools can be," Josie said. "It's just that Florida's choosing not to be like that."
DeSantis' office did not respond to several requests for comment to address concerns of families like Josie's.
Since Josie moved to Rhode Island in April, DeSantis has signed four bills that would curb health care and gender expression of trans people.
Josie's parents said they'll keep their pride flag waving in the front yard and advocate for equality while she's away.
Josie said she thinks about the trans kids who can't leave and urged them not to give up hope. But right now, she needs to move on.
******************************************************************************************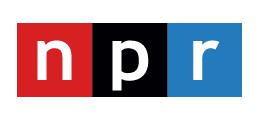 This article is from a partnership that includes WUSF, NPR, and KFF Health News. It can be republished for free.