GLSEN under siege as lies from right-wing extremists escalate
"We cannot let a violent, angry minority hold our democracy, our school systems, or our communities hostage"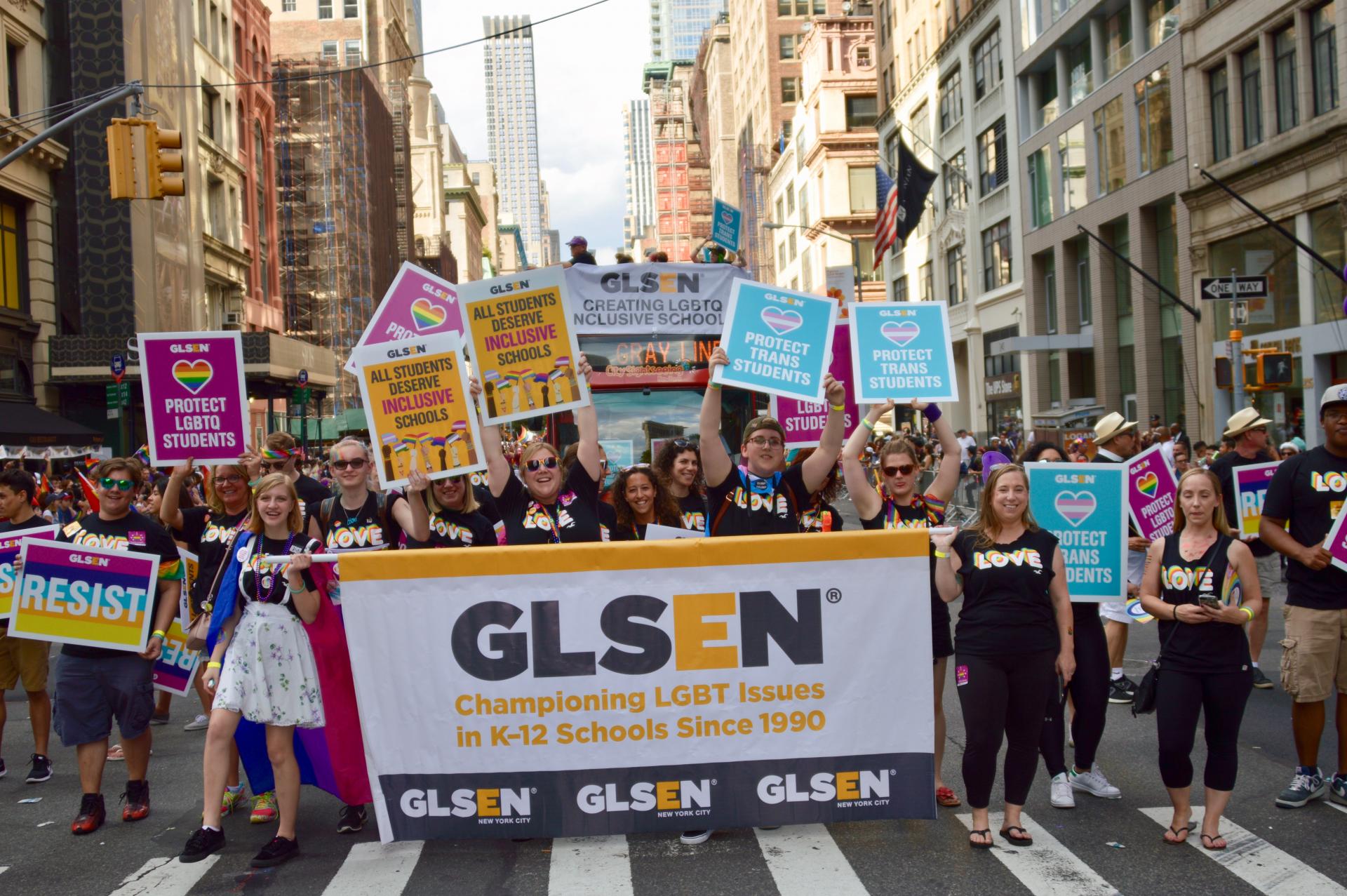 NEW YORK, NY – Fox News and other far-right media outlets have escalated their campaign of misinformation and deceptive inflammatory statements against GLSEN, the American education organization working to end discrimination, harassment, and bullying based on sexual orientation, gender identity and gender expression.
On Friday, May 26, the Fox network noted that Target Corporation is "partnering with a K-12 education group [GLSEN] which focuses on getting districts to adopt policies that will keep parents in the dark on their child's in-school gender transition, providing sexually explicit books to schools for free, and integrating gender ideology at all levels of curriculum in public schools."
None of those allegations or statements is true.
Fox also reported that GLSEN "calls for gender ideology to be integrated into all classes, even math. It provides educators instructions on how they can make math "more inclusive of trans and non-binary identities" by including "they/them" pronouns in word problems."
The Fox News attacks came after Target, which has been under siege over its LGBTQ+ affirming 'Pride Collection' of merchandise this past week including physical assaults, verbal threats, and bomb threats, leading to the retailer removing some merchandise from display and purchase, saw GLSEN and other leading LGBTQ+ advocacy organizations release a statement calling on the business community to rise up against anti-LGBTQ+ rhetoric.
GLAAD has joined @family_equality, @glsen, @HRC, @nclrights, @thetaskforce and @nbjconthemove in calling on @target, and all businesses to stand up against anti-LGBTQ attacks.

Read the letter: https://t.co/6SAkmloW9N pic.twitter.com/8RdM7mgccJ

— GLAAD (@glaad) May 25, 2023
Another far-right media outlet, The Daily Wire, which hosts anti-LGBTQ+ hosts Matt Walsh, Candace Owens, Ben Shapiro, and Michael Knowles, all of whom have a lengthy record of vicious lies and homophobic/transphobic commentary, ran an article headlined; "Target Donates To Group That Promotes Secret Child Gender Transitions, LGBTQ Books In Schools."
In its article, the Daily Wire implied GLSEN endorses and promotes paedophilia as part of its Rainbow Library initiative, writing:
"One of the volumes available for purchase is "Gender Queer," a graphic novel which contains verbal descriptions of masturbation and oral sex along with explicit illustrations, including a scene where a teenage boy fantasizes about touching an older man's genitalia. "Lawn Boy," another sexually explicit book, is also available for purchase."
The Daily Wire also cast a shadow on GLSEN writing: "Beyond the endorsement of explicit books and clandestine gender transitions, GLSEN supports the promotion of the LGBTQ movement in every facet of a school's curriculum."
Fox in its article attacking GLSEN also noted: "Targets Pride Month partner GLSEN also seeks to ensure districts allow biological males to compete in women's sports, which the majority of Americans overwhelmingly do not support."
TARGET TAKES AIM: The retail giant provides annual donations to GLSEN, which calls for gender ideology to be integrated into all classes, even math. https://t.co/f7g9yLDvuO pic.twitter.com/vCK6fqXepa

— Fox News (@FoxNews) May 26, 2023
British Right-wing media outlet The Daily Mail added to the chorus of lies reporting:
"The company's close ties with GLSEN have since come to light amid the backlash, with Target reportedly pouring upwards of $2.1 million to the group over the years.
Among the policies pushed by the body are recommendations for teachers to step in if students are learning about sex and gender, to ensure it fits the group's ideology.
'When students are creating their own surveys, if they want to include data for biological sex, teachers need to be sure they include both intersex and other as choices,' the group says in a lesson plan.
'And if the students want to include data for gender, a variety of choices need to be included, such as agender, genderfluid, female, male, nonbinary, transman, transwoman, and other.'
One of the group's core policies is supporting trans-youths with their transition, even without their parents' consent."
On the various far-right social media platforms like BitChute, Gab, Gettr, Parler, Rumble, and Truth Social along with Twitter which has become a discordant state since Elon Musk's takeover last Fall, anti-LGBTQ+ extremists have been amplifying and spreading the lies and deceptions of right wing media.
Target donated $2.1 million to LGBTQI+ group that encouraged schools to transition children and hide it from their parents.

The retailer donated to the Gay Lesbian and Straight Education Network (GLSEN) which also opposes efforts by legislators to ban LGBTQ books with sexually… pic.twitter.com/qIXarK9Kvy

— Oli London (@OliLondonTV) May 28, 2023
These persons also included a former Republican member of the U.S. House, Mo Brooks:
#Target helps fund GLSEN – that supports child abuse (gender change w/o parent consent).

Has Target not learned from Bud Lite?

Does Target WANT to go out of business?

Shareholders losing $$ from boycotts: sue Target executives for gross mismanagement.https://t.co/Maur25hJvy

— Mo Brooks (@RepMoBrooks) May 26, 2023
Comprehensive Sexuality Education did this🤮
Thank The Human Rights Campaign and GLSEN, both proudly funded by @Target. https://t.co/rLEXiLgDod pic.twitter.com/GpOlHuZxMy

— Scarlett Johnson (@scarlett4kids) May 25, 2023
In a statement GLSEN noted: "Right-wing media outlets have spread harmful and vicious lies about GLSEN — and these intentional and heinous attacks have spurred an onslaught of hateful messages and threats to our mission and the physical safety of our staff."
"GLSEN's mission is to create safe, inclusive learning environments for K-12 students, and these recent attacks from right-wing extremists show how important and necessary the work that we do is," said GLSEN Executive Director Melanie Willingham-Jaggers (they/she). "We are seeing the far right harass companies in an attempt to erase the LGBTQ+ community. We cannot let a violent, angry minority hold our democracy, our school system, or our community hostage. As GLSEN and LGBTQ+ people continue to face attacks, we're committed to our mission and to the students that rely on us, and we'll continue to fight to ensure that every single student can go to school free from fear."
Sarah Kate Ellis, GLAAD President & CEO said in a statement posted to GLAAD social media accounts:
"Right-wing media spread dangerous lies about GLSEN yesterday and put a target on them. It is now our duty to join together as a community and show support and love to the hard-working staff and leaders at GLSEN. Their critical work helps so many LGBTQ students and has for decades. The inaccurate and hateful attacks on our friends at GLSEN are reprehensible. Follow @GLSEN on social to see how you can support them. Hate and lies will never silence the LGBTQ community."
In the last 24 hours, we have received thousands of hateful messages and threats from right-wing extremists trying to scare away our allies and strip away our rights. We need your support now more than ever. #RiseUp4LGBTQ pic.twitter.com/SG9KmLrQm6

— GLSEN (@GLSEN) May 27, 2023
Related:
Ohio hospitals testify against a trans care ban
In a hearing, the presidents of some of the top pediatric hospitals in the United States testified against trans care bans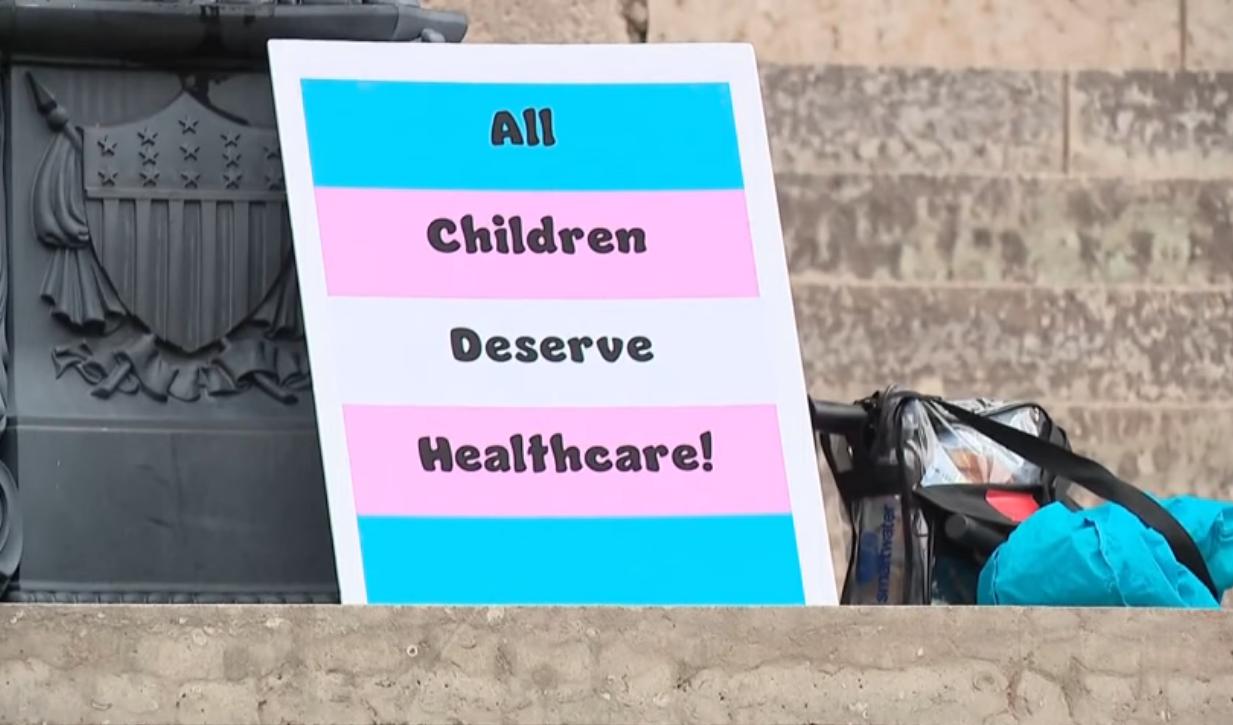 By Erin Reed | COLUMBUS, Ohio – Yesterday, Ohio held a hearing for House Bill 68, a bill that would ban gender-affirming care for trans youth and force those already on care to medically detransition.
The hearing was primarily for opponents of the bill—a prior proponent hearing had already happened a week earlier. Testimony stretched on for nearly eight hours, with those submitting testimony against the bill outnumbering supporters 7:1. Testimony came from a wide variety of professionals and those with lived experience, including transgender kids, their doctors, parents, educators, social workers, and more.
Perhaps the strongest testimony of the afternoon, though, came when presidents and leaders representing some of the top hospitals in the United States stepped forward and unequivocally condemned the bill, stating that it would have drastic negative health consequences for trans youth in their care.
At the beginning of the hearing, three leaders in US medical care testified together: Nick Lashutka, President of the Ohio Children's Hospitals Association serving over 2,600,000 children in the region; Dr. Steve Davis, President of Cincinnati Children's Hospital, the US News #1 ranked children's hospital in the United States; and Dr. Shefali Mahesh, who represented Akron Children's Hospital.
All of them delivered extremely strong testimony, dispelling myths about trans care. They testified that bans on care would harm an already extremely vulnerable population and that gender-affirming care was the best option for the few trans youth who do ultimately get cleared for medical transition.
Perhaps the strongest moment of the night was when Dr. Davis looked at the committee and pleaded, "You trust us on every other condition. Please, trust us on this one."
Watch their incredible testimony here:
When Lashutka spoke, he testified that trans care at Ohio Children's Hospitals is cautious and measured. He stated that in Ohio Children's Hospitals, patients see multidisciplinary teams and often have long waiting periods before they obtain gender-affirming care.
He also noted that the percentage of youth obtaining gender-affirming care in Ohio is only 0.0003%, a tiny fraction not just of youth in Ohio, but also of trans youth in Ohio. He likewise dispelled the idea that teens are getting care without their parents' knowing: "All treatment requires parental consent."
Lashutka, addressing the idea that trans youth are too easily given medical treatments, stated that care is only given to patients meeting rigorous requirements: "Individuals diagnosed with this condition are insistent, consistent, and persistent for a lengthy period of time. The notion that kids declare a feeling and are immediately prescribed at one of our clinics is not true."
Speaking next was Dr. Davis, who testified not just as the president of Cincinnati Children's Hospital, but as a pediatric critical care physician with 35 years of clinical care experience. He stated, when discussing the gender-affirming care ban and its potential profound negative mental health effects on trans youth, "the most harrowing part of my job is informing parents that their child died, especially when their death was from a preventable suicide."
He then stated that the gender-affirming care provided by his hospital is done only after "comprehensive assessments, rigorous mental health evaluations, and screening for comorbidities." He rebuked the idea that hormone therapy in trans youth is done without thorough evaluation, stating that the average time of the evaluation period is "10-12 months."
Lastly, he stated that there is no financial incentive to providing this care and that they do not make money on it – a reasonable claim given that hormone therapy tends to be relatively inexpensive, and that trans youth are not provided surgery in the Ohio Children's Hospital system. He closed, stating, "You trust us on every other condition. Please, trust us on this one."
Dr. Mahesh testified to another aspect of the bill. She stated that increasingly, doctors are having to provide care for patients who have been purchasing hormones off the internet. She indicated that, should a bill like this pass, black and gray market medication might become more common, and that patients would be driven to taking care into their own hands rather than trusting their doctors to administer their care.
Though opposing the bill in its entirety, Lashutka recommended four amendments should the bill pass. First, those already receiving care should be grandfathered in. Second, the "aiding and abetting" clause barring mental health doctors from referrals should be stricken. Third, allowing physicians to provide all information around care, which the bill bars.
Lastly, adding an exception for trans youth who show extreme dysphoria to get care. This last exception was passed in West Virginia's ban on care.
Though hospital administrators have testified in other hearings in the past, this particular panel of healthcare leaders is perhaps one of the strongest seen in any hearing across the United States. The hospitals they represent and the number of patients they serve could give pause even to the most ardent supporters of the bill.
They are also enormously respected voices for all pediatric care in Ohio and even nationwide – many of the legislators in Ohio likely have children who went to these hospitals, and many of the legislators themselves likely did when they were younger. Their presence, along with the massive showing in opposition to the bill, may have made an impact; while some thought the bill would receive a vote immediately after the hearing, those plans appeared to be scrapped.
The hearing adjourned without a vote, and advocates for trans youth care left knowing they had given their all.
****************************************************************************
Erin Reed is a transgender woman (she/her pronouns) and researcher who tracks anti-LGBTQ+ legislation around the world and helps people become better advocates for their queer family, friends, colleagues, and community. Reed also is a social media consultant and public speaker.
Follow her on Twitter (Link)
Website here: https://www.erininthemorning.com/
******************************************************************************************
The preceding article was first published at Erin In The Morning and is republished with permission.