Museveni signs Uganda's Anti-Homosexuality Act
Law calls for death penalty for 'aggravated homosexuality'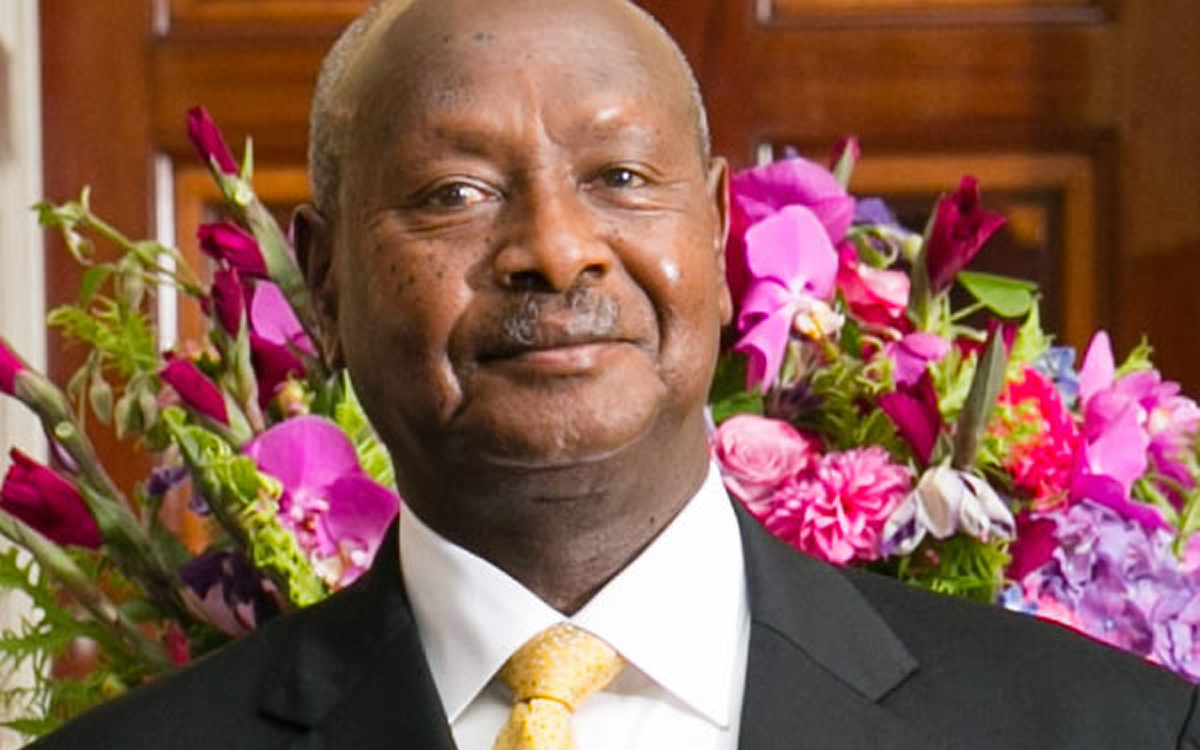 KAMPALA, Uganda — Ugandan President Yoweri Museveni on Monday signed his country's Anti-Homosexuality Act into law.
MPs in March approved the Anti-Homosexuality Act, but Museveni on April 20 sent it back to Parliament for additional consideration.
Lawmakers earlier this month once again approved the measure without provisions that would have required Ugandans to "report acts of homosexuality" and would have not criminalized LGBTQ+ people simply because of their sexual orientation or gender identity. The second version of the Anti-Homosexuality Act that MPs passed calls for the death penalty for anyone found guilty of "aggravated homosexuality."
"As the Parliament of Uganda, we have answered the cries of our people. We have legislated to protect the sanctity of family as per Article 31 of the Constitution of Uganda," said Ugandan Parliament Speaker Anita Among in a statement after Museveni signed the bill. "We have stood strong to defend our culture and aspirations of our people as per objectives 19 and 24 of national objectives and directive principles of state policy."
Jacqueline Kasha Nabagesara, a Ugandan LGBTQ+ and intersex activist, described Museveni's decision to sign the Anti-Homosexuality Act as a "dark day for human rights of LGBTQIA+ and allies."
Anti homosexuality bill signed into law by President. Dark day for human rights of LGBTQIA+ and allies.https://t.co/UD3jvVARdi

— Bombastic Kasha (@KashaJacqueline) May 29, 2023
Human Rights Campaign President Kelley Robinson in a statement condemned the law.
"This new law to restrict the rights of LGBTQ+ Ugandans is by far the most horrific display of bigotry we have seen in recent memory in Uganda, and in all of Africa," said Robinson. "The Ugandan Parliament should be ashamed of themselves for considering this draconian law that erases the internationally recognized rights of LGBTQ+ Ugandans, and President Museveni should be condemned for not using the full power of his position to stop it. We at the Human Rights Campaign stand in solidarity with human rights defenders and the LGBTQ+ community in Uganda."
The U.S. President's Emergency Plan for AIDS Relief, UNAIDS and the Global Fund to Fight AIDS, Tuberculosis and Malaria in a joint statement said they "are deeply concerned about the harmful impact of the Ugandan Anti-Homosexuality Act 2023 on the health of its citizens and its impact on the AIDS response that has been so successful up to now."
"Uganda's progress on its HIV response is now in grave jeopardy," reads the statement. "The Anti-Homosexuality Act 2023 will obstruct health education and the outreach that can help end AIDS as a public health threat. The stigma and discrimination associated with the passage of the act has already led to reduced access to prevention as well as treatment services. Trust, confidentiality and stigma-free engagement are essential for anyone seeking health care. LGBTQI+ people in Uganda increasingly fear for their safety and security, and increasing numbers of people are being discouraged from seeking vital health services for fear of attack, punishment and further marginalization."
Museveni, with the support of anti-LGBTQ+ evangelicals from the U.S., in 2014 signed a version of the Anti-Homosexuality Act that imposed a life sentence upon anyone found guilty of repeated same-sex sexual acts. The law was known as the "Kill the Gays" bill because it previously contained a death penalty provision.
The U.S. subsequently cut aid to Uganda and imposed a travel ban against officials who carried out human rights abuses. Uganda's Constitutional Court later struck down the 2014 Anti-Homosexuality Act on a technicality.
The U.S. last month postponed a meeting on the PEPFAR's work in Uganda in order to assess the potential impact the Anti-Homosexuality Act will have on it. Jessica Stern, the special U.S. envoy for the promotion of LGBTQ+ and intersex rights, and other American officials have said the Biden-Harris administration is considering "the potential impact of the Anti-Homosexuality Act on U.S. foreign assistance." 
"The United States is deeply troubled by Uganda's passage of the Anti-Homosexuality Act, a law that undermines the human rights, prosperity and welfare of all Ugandans," said Secretary of State Antony Blinken in a statement. "Uganda's failure to safeguard the human rights of LGBTQI+ persons is part of a broader degradation of human rights protections that puts Ugandan citizens at risk and damages the country's reputation as a destination for investment, development, tourism and refugees."
Blinken said the U.S. "urges the government of Uganda to refrain from implementing laws that undermine human rights."
"In the context of the serious concerns conveyed by President Biden, I am announcing today that the Department of State will develop mechanisms to support the rights of LGBTQI+ individuals in Uganda and to promote accountability for Ugandan officials and other individuals responsible for, or complicit in, abusing their human rights," added Blinken. "I have also directed the department to update our travel guidance to American citizens and to U.S. businesses as well as to consider deploying existing visa restrictions tools against Ugandan officials and other individuals for abuse of universal human rights, including the human rights of LGBTQI+ persons."
Nabagesera and Sexual Minorities Uganda Executive Director Frank Mugisha are among those who challenged the Anti-Homosexuality Act in the Ugandan Constitutional Court after Museveni signed it.
LGBTQ+ Congolese in Kamituga under attack
Advocacy group says gangs, young people target community members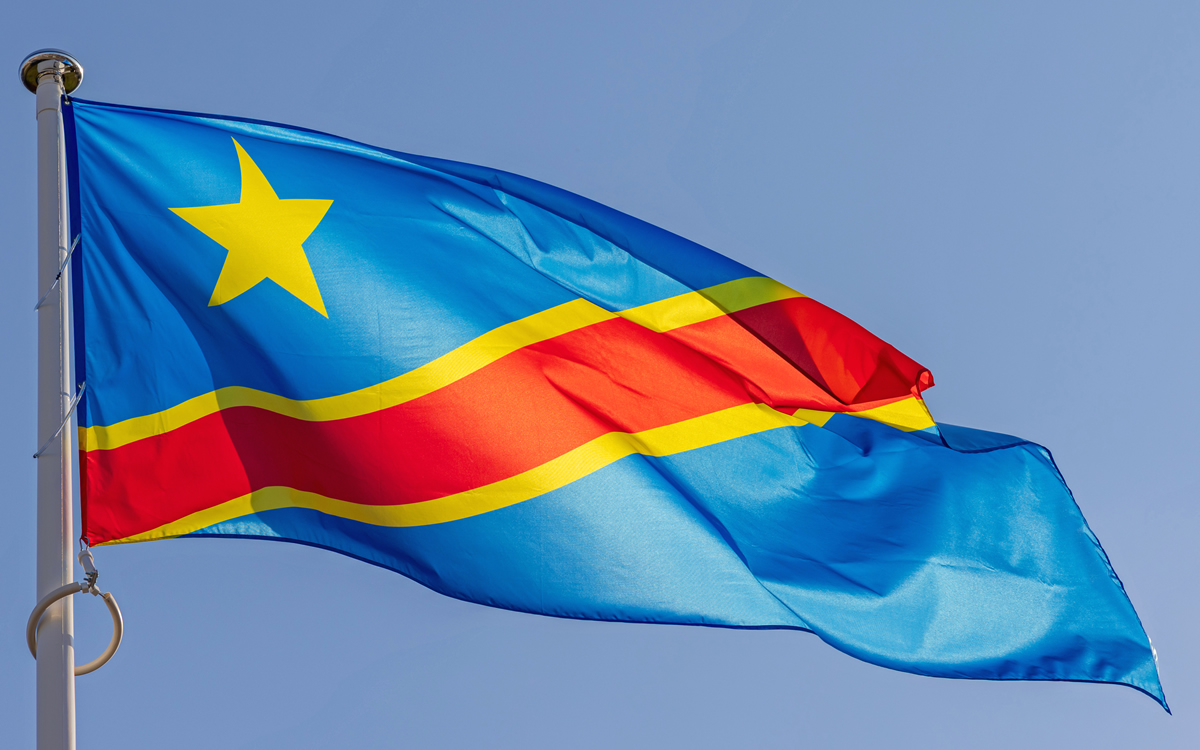 KAMITUGA, Congo — A Congolese advocacy group says gangs and young people have been attacking LGBTQ+ and intersex people in Kamituga, a rural area in the eastern part of the country.
Rainbow Sunrise Mapambazuko says traditional chiefs and community leaders, together with the local police, since the beginning of January have been implementing new methods to punish people who they suspect are LGBTQ+ or intersex.
"Imagine being targeted with mob violence as a form of public punishment for who you are. This is what gangs of youngsters are doing to queer folk in Kamituga, with the complicity of community leaders, customary chiefs and the local police," said the advocacy group.
The Superior Council for Audiovisual and Communication, Media Regulatory Authority in the country also cautioned all media to desist from what it described as the promotion of LGBTQ+ and intersex-specific content. The regulatory body has also said any media outlet or journalist who promotes LGBTQ+ and intersex-specific content could face heavy penalties.
"The severity of anti-LGBT+ hate crimes and homophobic violence suffered by LGBT+ people have left us weakened and forced many to live in hiding. This has also increased our social isolation, worsened our living conditions and hindered our access to health and justice services," said Rainbow Sunrise Mapambazuko. "We, LGBT+ people in the DRC (Democratic Republic of the Congo), have always lived in an unacceptable situation of serious and systematic violations of our human rights. Our marginalized status denies us any national protection from the abuse of any kind, it excludes us, and it puts us beyond the reach of our fundamental rights but these new forms of public torture are brutalities never before seen, not even in the DRC."
Rainbow Sunrise Mapambazuko also said LGBTQ+ and intersex people are publicly used as a source of discrimination in the name of protecting Congolese mores.
"Our sexual orientation and gender identity are used publicly as a source of discrimination, prejudice and rejection and unjust regulation in the name of protecting Congolese mores and customs," said the group. "They have set up groups of young people in every locality for a veritable manhunt. LGBT+ people who are caught are beaten and publicly stripped in order to punish them and make them change their sexual orientation or gender identity,"
Rainbow Sunrise Mapambazuko has started a petition to end the violence against LGBTQ+ and intersex people in Kamituga, even though it acknowledges there is no hope these attacks will stop.
LGBTQ+ and intersex Congolese continue to suffer violent attacks from government officials, society, religious sects and traditional chiefs.
The Washington Blade in January reported M23 rebels in Congo's North Kivu province forcibly displaced a number of Transgender people. A local activist said residents of a refugee camp refused to help them, in part, because they consider them to be "sorcerers, bad luck charms and of being the origin of the war following their evil practice."
There is no specific law that criminalizes consensual same-sex sexual relations in Congo apart from marriages between people of the same-sex. Congolese MPs in recent years have called for the enactment of laws that specifically criminalize any form of same-sex relations or those who advocate for them.
Congolese who identify as LGBTQ+ or intersex are not open about their sexual orientation or gender identity because they are afraid they will be attacked. Those who are open about their sexuality often face hostility, widespread discrimination, rejection, social exclusion and harassment.