Advocacy groups in Africa condemn Uganda's Anti-Homosexuality Act
South African organizations criticize government's silence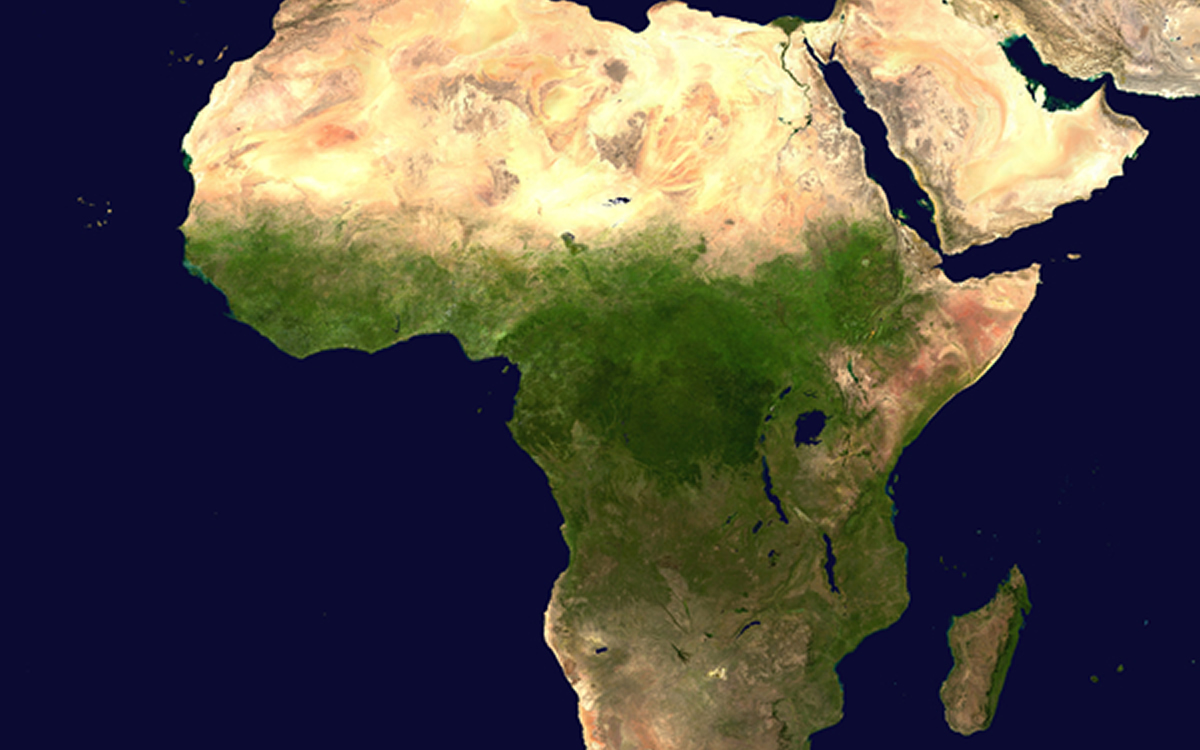 JOHANNESBURG — LGBTQ+ and intersex rights groups across Africa have condemned the signing of Uganda's Anti-Homosexuality Act that calls for the death penalty for "aggravated homosexuality."
Mpho Buntse, a spokesperson for Access Chapter 2, a South African LGBTQ+ and intersex advocacy organization, said it was very worrisome the South African government did not condemn the law, even though the country is the only one on the continent that fully upholds LGBTQ+ and intersex rights.
"It has really been apparent that South Africa would rather protect its diplomatic relations rather than impose on the sovereignty of a country like Uganda. However, we are not dealing with an issue of economic or financial diplomacy, but we are dealing with a human rights crisis. We are dealing with a situation where we could see potential violence being subjected to the LGBTQ+ community in Uganda, but not only to the LGBTQ+ community but the rest of the Ugandan population stands to be affected by this law because even if you don't identify as LGBTQ+ you will be compelled to report to the state those that you know that identify as LGBTQ+," said Buntse. "So we find it really problematic that we choose to be just spectators when we could or potentially have played an active role from the start of this."
Buntse noted Ugandan President Yoweri Museveni, who signed the Anti-Homosexuality Act on Monday, was in South Africa in late February.
"We didn't seize the opportunity to play an active role, so South Africa is always on a missed opportunity where we are now seeing a country to be a spectator instead of being an ally of the LGBTQ+ community," added Buntse.
Bruce Walker of Pretoria Pride, another South African advocacy group, said he was not surprised by the government's stance.
"They are showing their true colors," said Walker. "The governing party is full of homophobes. It's written in the constitution, the rights for the LGBTQI+ community, but they never support the LGBTQI+ community. They flatly ignore it. You either support and respect our constitution or not but as it stands they do not. They are far too scared to take a stand."
Gays And Lesbians of Zimbabwe also condemned the law, saying it violates human rights.
"This law blatantly violates the human rights of LGBTQ individuals in Uganda including the right to privacy, freedom from discrimination and the right to equal protection under the law We stand shoulder to shoulder with the Ugandan LGBTQ community through this difficult time," said GALZ in a statement. "We call on the Ugandan leadership to engage in constructive dialogue, and to work towards solutions that are inclusive and respectful to all individuals."
Lesbians, Gays and Bisexuals of Botswana, like GALZ, also condemned the law and expressed solidarity with LGBTQ+ and intersex Ugandans.
"It's a great disappointed to have the president assent the Anti-Homosexuality Bill," said LEGABIBO. "To all LGBTIQ+ identifying persons in Uganda, we stand in solidarity with you."
East Africa Trans Health and Advocacy Network also castigated the law. EATHAN, like LEGABIBO and GALZ, said it will continue to stand up for LGBTQ+ and intersex rights in Uganda.
"Sad day for LGBTIQ Ugandans. We stand with our trans, intersex and nonbinary Ugandans and the entire LGBTIQ community. We must keep fighting and have the law declared unconstitutional," said EATHAN.
We Are All Ghana, a Ghanaian LGBTQ+ and intersex rights group, in its reaction said the community in Uganda and across Africa should not be silenced.
"As we stand in solidarity with the Ugandan queer community, let us remind ourselves as the Ghanaian LGBTQ+ community and Africans as a whole that we must not allow ourselves to be bullied into silence. our rights are as human as anyone else's," said We Are All Ghana.
Shemerirwe Agnes, executive director of Africa Queer Network, a Uganda-based advocacy group, said there was nothing anyone or any particular organization could have done to dissuade Museveni from signing the bill.
"We are being attacked and killed since that bill was passed because the society and the police thought that just because that bill was passed it was now law so one would think that just because it's now law then it's now going to be implemented," said Agnes. "It was implemented even before it was signed into law there is nothing we can do now because President Museveni doesn't listen to anyone."
U.S. President Joe Biden is among those who have also condemned the Anti-Homosexuality Act.
The White House has announced it will "evaluate" the law's implications and how it may impact U.S. aid to Uganda. Advocacy groups, meanwhile, have challenged the Anti-Homosexuality Act in the Ugandan Constitutional Court.
Daniel Itai is the Washington Blade's Africa Correspondent.
LGBTQ+ Congolese in Kamituga under attack
Advocacy group says gangs, young people target community members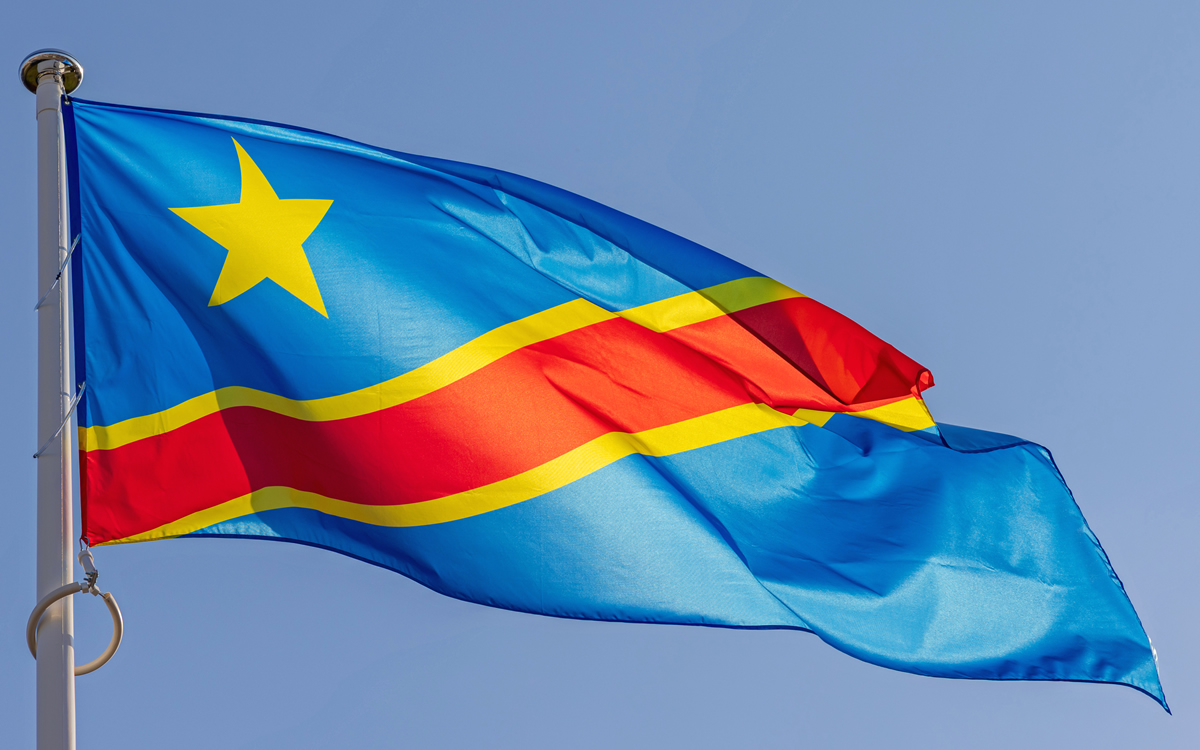 KAMITUGA, Congo — A Congolese advocacy group says gangs and young people have been attacking LGBTQ+ and intersex people in Kamituga, a rural area in the eastern part of the country.
Rainbow Sunrise Mapambazuko says traditional chiefs and community leaders, together with the local police, since the beginning of January have been implementing new methods to punish people who they suspect are LGBTQ+ or intersex.
"Imagine being targeted with mob violence as a form of public punishment for who you are. This is what gangs of youngsters are doing to queer folk in Kamituga, with the complicity of community leaders, customary chiefs and the local police," said the advocacy group.
The Superior Council for Audiovisual and Communication, Media Regulatory Authority in the country also cautioned all media to desist from what it described as the promotion of LGBTQ+ and intersex-specific content. The regulatory body has also said any media outlet or journalist who promotes LGBTQ+ and intersex-specific content could face heavy penalties.
"The severity of anti-LGBT+ hate crimes and homophobic violence suffered by LGBT+ people have left us weakened and forced many to live in hiding. This has also increased our social isolation, worsened our living conditions and hindered our access to health and justice services," said Rainbow Sunrise Mapambazuko. "We, LGBT+ people in the DRC (Democratic Republic of the Congo), have always lived in an unacceptable situation of serious and systematic violations of our human rights. Our marginalized status denies us any national protection from the abuse of any kind, it excludes us, and it puts us beyond the reach of our fundamental rights but these new forms of public torture are brutalities never before seen, not even in the DRC."
Rainbow Sunrise Mapambazuko also said LGBTQ+ and intersex people are publicly used as a source of discrimination in the name of protecting Congolese mores.
"Our sexual orientation and gender identity are used publicly as a source of discrimination, prejudice and rejection and unjust regulation in the name of protecting Congolese mores and customs," said the group. "They have set up groups of young people in every locality for a veritable manhunt. LGBT+ people who are caught are beaten and publicly stripped in order to punish them and make them change their sexual orientation or gender identity,"
Rainbow Sunrise Mapambazuko has started a petition to end the violence against LGBTQ+ and intersex people in Kamituga, even though it acknowledges there is no hope these attacks will stop.
LGBTQ+ and intersex Congolese continue to suffer violent attacks from government officials, society, religious sects and traditional chiefs.
The Washington Blade in January reported M23 rebels in Congo's North Kivu province forcibly displaced a number of Transgender people. A local activist said residents of a refugee camp refused to help them, in part, because they consider them to be "sorcerers, bad luck charms and of being the origin of the war following their evil practice."
There is no specific law that criminalizes consensual same-sex sexual relations in Congo apart from marriages between people of the same-sex. Congolese MPs in recent years have called for the enactment of laws that specifically criminalize any form of same-sex relations or those who advocate for them.
Congolese who identify as LGBTQ+ or intersex are not open about their sexual orientation or gender identity because they are afraid they will be attacked. Those who are open about their sexuality often face hostility, widespread discrimination, rejection, social exclusion and harassment.