Alabama extends ban on trans female athletes to universities
"Look, if you are a biological male, you are not going to be competing in women's and girls' sports in Alabama"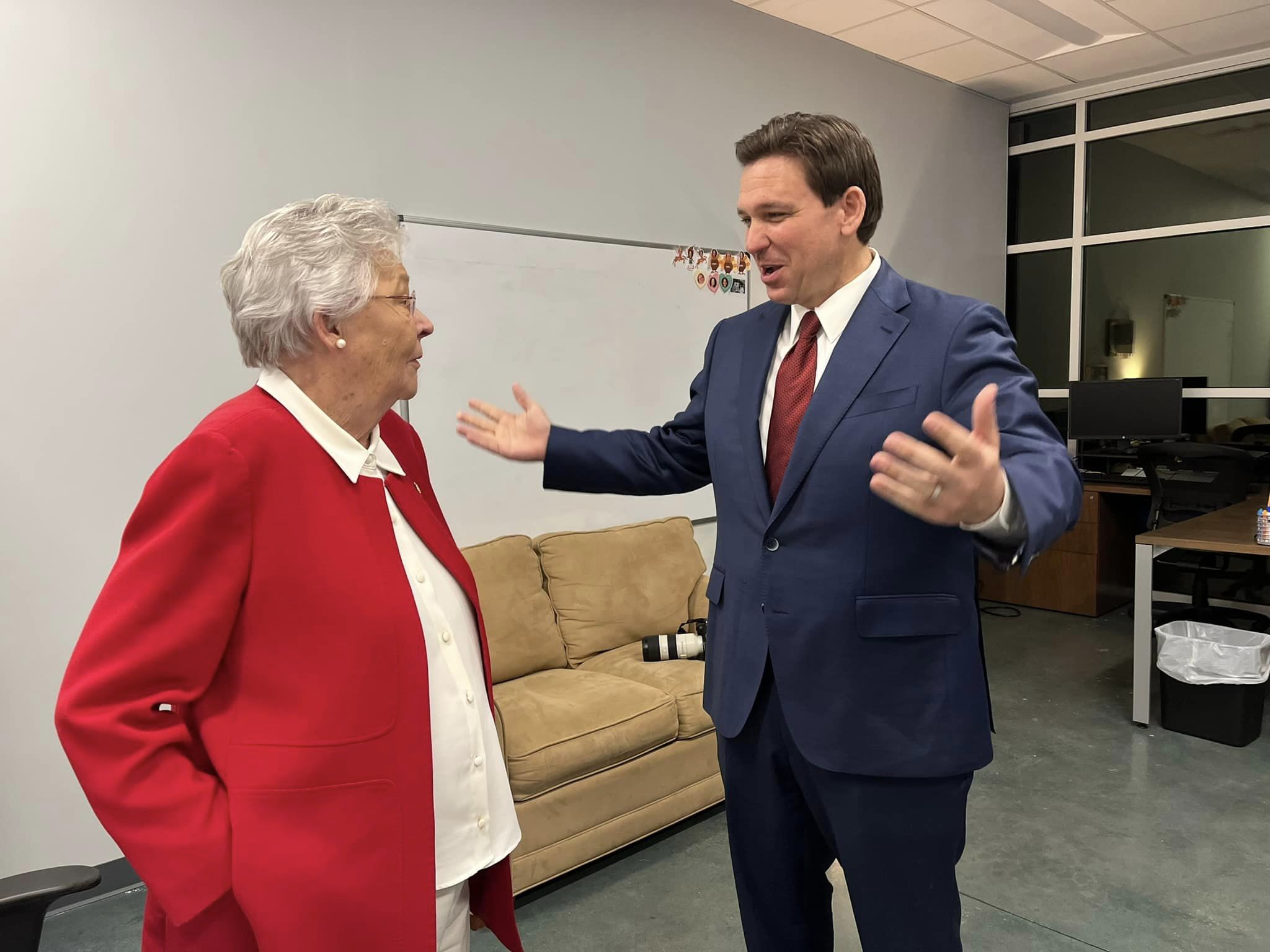 MONTGOMERY – Governor Kay Ivey on Tuesday signed House Bill 261 which limits transgender students to playing sports in public colleges and universities only with "their biological sex assigned at birth."
"Look, if you are a biological male, you are not going to be competing in women's and girls' sports in Alabama. It's about fairness, plain and simple,"  said Governor Ivey in a statement released by her office.
House Bill 261 was approved 26-4 in the Alabama Senate and 83-5 in the House of Representatives. In the vote in the Alabama House over a dozen lawmakers abstained from the vote.
Ivey had previously signed legislation in 2021 banning trans female athletes from competing in K-12 girls sports. At the time she signed that bill the governor had noted that "Alabama remains committed to protecting female athletes at all levels and upholding the integrity of athletics."
Carmarion D. Anderson-Harvey, Alabama state director of the Human Rights Campaign said the legislation is part of a "systematic attack against LGBTQ+ people" in Alabama and elsewhere.
"In just two years, [Ivey] and extremist lawmakers in Alabama have passed four anti-LGBTQ+ bills. From dictating what bathrooms we can use to blatantly ignoring the actual problems in women's sports, these politicians are making Alabama an increasingly hostile place for transgender people and the LGBTQ+ community as a whole," Anderson-Harvey said.
Grieving Black mom Camika Shelby inspires hope
"Nigel was my 15-year-old son. He was full of light, full of joy. Losing him—it's a feeling that still is sometimes too hard to bear"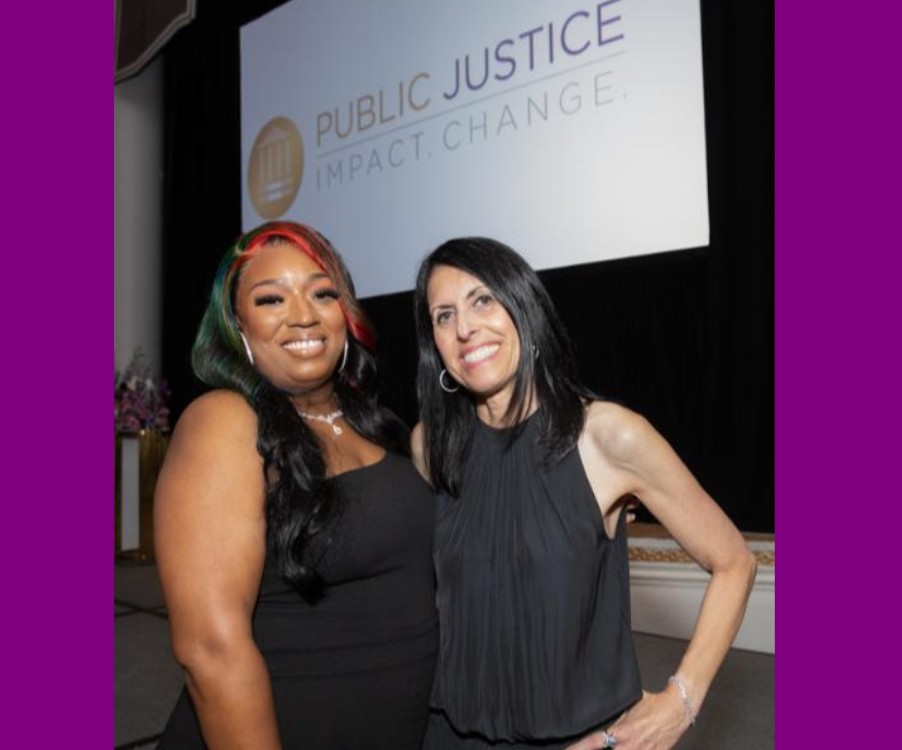 HUNTSVILLE, Ala. – Camika Shelby wiped away tears listening to Adele Kimmel, Director of Public Justice's Students' Civil Rights Project, describe the grieving mother as her "shero" for fighting the "hateful, bigoted political ideology [that] has taken root in our country and is fighting for domination." 
Camika lost her beloved Black gay 15-year-old son Nigel to suicide on April 18, 2019, after the teen suffered severe, unchecked anti-gay harassment and race discrimination in his freshman year at Alabama's Huntsville High School. Nigel's parents and estate subsequently filed a federal lawsuit in 2021 against the Huntsville City Board of Education and school administrator Jo Stafford, alleging that they violated Nigel's civil and constitutional rights.
According to the family's legal complaint, Stafford, the school's lead administrator for the freshman class, knew that Nigel's classmates were harassing him, telling him to kill himself because he was gay. Instead of protecting him, Stafford allegedly blamed Nigel for the harassment he was experiencing and told Nigel and a classmate to dance to "Black people's music" to make Nigel feel better. She never told Camika about the anti-gay harassment Nigel suffered at school.
Last March, Camika reached a settlement that requires the Huntsville City Board of Education to adopt and implement policy and training changes to better protect LGBTQ+ students.
"There is no amount of money in the world that could ever replace Nigel," Camika said after the settlement. "You can't put a price on a child. This lawsuit was about bringing change. It was about acknowledging that there needs to be change. It was about saving someone else's child so that they don't have to go through the horrible tragedy that I have. I hope this settlement will help bring about that change."
Camika Shelby was the surprise guest at Public Justice's 2023 Annual Gala & Awards in Philadelphia on July 17. "Nobody would have blamed Camika if in the days and weeks following the death of her son, she had chosen to seek privacy and grieve in solitude," Camika's attorney Adele Kimmel told the audience. "But she didn't do that. Instead she stood up, she fought back, and she worked to hold the school district accountable."
Kimmel also noted that Camika took action at a time when more than 400 anti-LGBTQ bills have been recently introduced in states around the country, in a place where one of the most anti-transgender legislative packages in history was just passed.
"I'm sorry about the tears," Shelby told the Gala audience. "Nigel was my 15-year-old son. He was full of light, full of joy. He had to have been one of the funniest kids. Losing him—it's a feeling that still is sometimes too hard to bear. But the day I laid my baby to rest, I promised that I wouldn't stop fighting for him."
The grieving mother's gratitude was palpable.
"The work that you do is life-changing for a lot of us. In the beginning, it was really hard because I received so much backlash. There were times I didn't think I was going to make it through," Shelby continued. "But then I met a lady named Adele. All of that changed. From the moment I met her and the rest of the team, I knew that I'm going to be all right because they actually cared….
"This has been the longest road ever," Camika said. "I'm honored to be standing here today to say I got through it. And because I got through it, it has opened so many doors for me to do so many things in honor of Nigel….I know that there are a lot of parents across the world who have lost a child or multiple children and we never even hear about it. So, the fact that my baby's story touched so many people and has brought about so many great opportunities — I'm just thankful."
Watch this short video to catch Camika Shelby's full remarks to the Public Justice Gala audience: