Gay Days 2023 will go on despite DeSantis & anti-LGBTQ+ animus
"We continue to be that blue speck in a sea of red, but ultimately laws are laws, and that is the interesting situation we are in"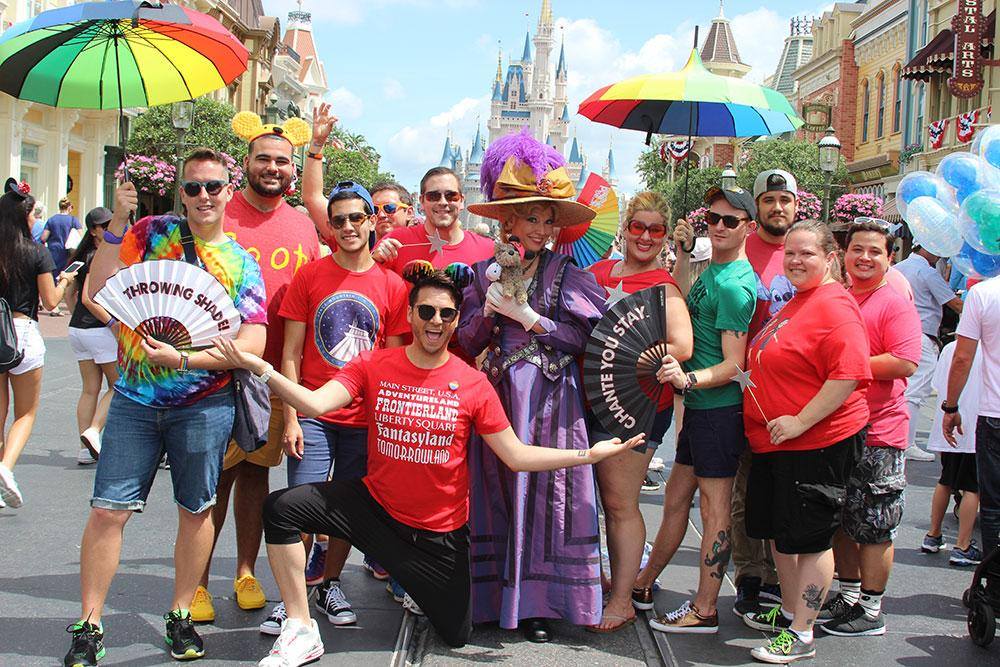 ORLANDO – Equality Florida has issued a travel advisory to LGBTQ+ people that traveling to the state isn't safe given the plethora of anti-LGBTQ+ laws. On May 23, 2023, the Human Rights Campaign joined with Equality Florida urging LGBTQ+ people to avoid travel to Florida.
Citing six anti-LGBTQ bills passed and signed by Governor DeSantis, the two groups noted that while not a blanket recommendation against travel nor a call for boycott, the travel advisory outlines the devastating impacts of laws that are hostile to the LGBTQ community.
As Pride month gets underway Thursday, an annual event that is celebrating its 32nd anniversary this year and draws tens of thousands of LGBTQ+ people to Walt Disney World and the Disney resort areas near Orlando, is slated to commence over the next four day period.
Wearing red shirts to identify themselves, participants in the unofficial Disney Gay Days celebration gather for parties, meet-ups, and enjoying a Disney holiday. In an interview with the Associated Press, Joseph Clark, CEO of Gay Days Inc., said that he is hoping that this year can see upwards of 150,000 LGBTQ+ people descending on Central Florida to mark the start of Pride season.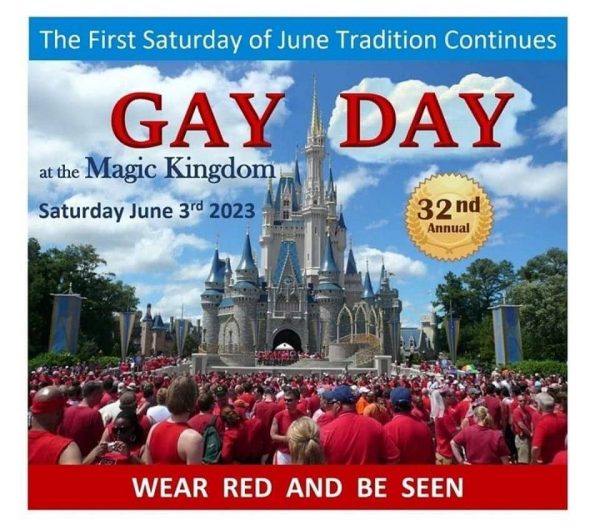 In addition to Disney, the LGBTQ+ folks will also be visiting the neighboring amusement parks of Universal Studios and SeaWorld.
Pride celebrations this year in Florida have taken on a different tone, St. Cloud organizers of the 'PRIDE in St. Cloud' scheduled for June 10 cancelled the event joining a growing list of Pride events being cancelled as a "climate of fear" has overtaken the state in the wake of Gov. Ron DeSantis' extreme new anti-LGBTQ+ laws.
The Pride Alliance of the Treasure Coast notified the greater Treasure Coast community that the Pride parade was cancelled and that Pridefest will only be accessible to residents 21-years-old or older.
The Wilton Manors City Commission as well as the city's mayor voted to amending the permit for Stonewall Pride Inc. to force compliance of a new state law that expands the definition of "live adult entertainment" to include drag entertainment.
Brandon Wolf, the Press Secretary for the largest state-wide LGBTQ+ equality and human rights advocacy group Equality Florida, in a text with the Blade noted: "These are the intended chilling effects of DeSantis' slate of hate legislation. Just as the Don't Say LGBTQ law didn't direct school districts to rip down rainbow stickers, this bill does not ban drag or pride. But it uses vague language and threats to induce self-censorship."
"We continue to be that blue speck in a sea of red, but ultimately laws are laws, and that is the interesting situation we are in," Joseph Clark, the CEO of Gay Days, told Deadline, adding that many folks have reached out to ask whether it's safe to visit Florida.
In a Facebook post earlier this week, GayDays® announce the cancellation and "reimagining" of Taste of GayDays® as "due to challenges caused by the current political climate in Florida which recently caused concerns for a large group of our restaurant partners."
"UPDATE: We're deeply sorry to announce the cancellation and "reimagining" of Taste of GayDays® due to challenges caused by the current political climate in Florida which recently caused concerns for a large group of our restaurant partners. Because of these circumstances, and though we adamantly tried to recruit additional vendors, it became clear that we would be unable to provide the exceptional experience that our guests have come to expect at the Taste of GayDays® Event.
But FEAR NOT! We've planned something special for you all. Join us for the FREE GayDays Orlando 2023 "Taste of GayDays® Entertainment Preview Show" at 6pm on Thursday, June 1! This new event aims to give a preview of several other special events during GayDays® Orlando including performances by some of our Miss GayDays® Pageant competitors, introductions and meet & greets with Mr. GayDays® Leather Competitors and more. Please know – we are committed to delivering extraordinary experiences at GayDays® Orlando.
As we are days away from the start of GayDays Orlando 2023 this was not an announcement we had expected to have to make. We will not let this deter us! We are determined to work towards changing the mindset of people and ensure that future events uphold the high standards that are synonymous with GayDays®. It is because of you, that together, we'll make a difference," the group wrote.
GayDays® at Area Theme Parks | #RedShirtDays schedule linked here: (Link)
Florida Uni students & professors sue over Stop WOKE law
"The student plaintiffs are adults capable of determining for themselves whether the viewpoints advanced by their instructors have merit"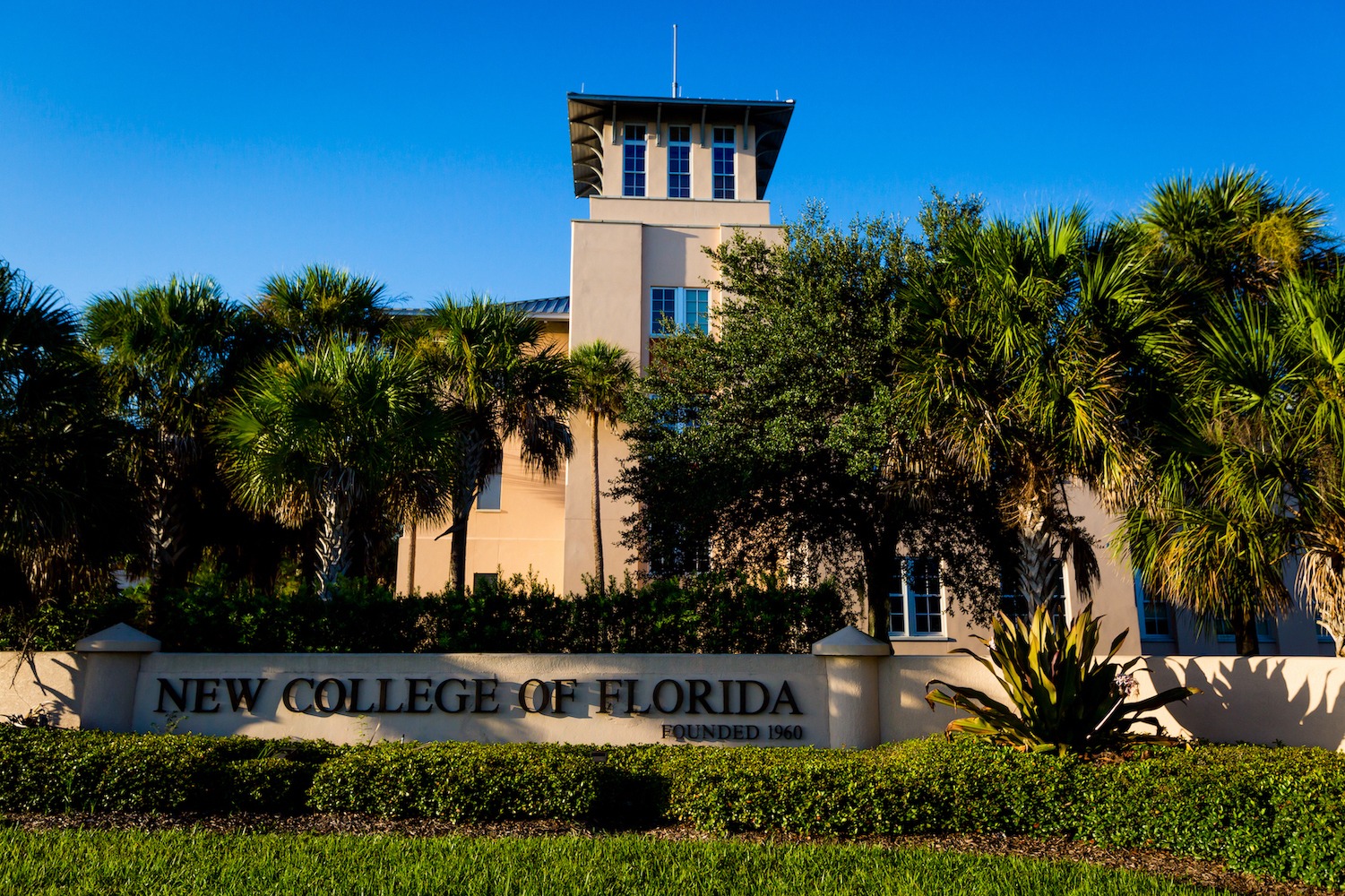 By Michael Moline | SARASOTA, FL. – Sara Engels is a rising junior at the New College of Florida studying political psychology. She wants to take a class called "Health, Culture, and Societies" this fall but it might not be available under the atmosphere of conservative orthodoxy the DeSantis administration is imposing on public university and college campuses.
The class, you see, addresses the different health outcomes people realize based on their race, class, gender, or ethnicity. That seems to be forbidden under a new state law banning instruction touching on identity politics, systemic racism, sexism, oppression, and privilege.
Carlton Leffler is the equivalent of a senior at the public honors academy taking urban studies and Chinese classes. The first field entails many of the same topics as Engels' health class; as for Chinese, the law would appear to limit discussion of pivotal historical material about Mao Tse Tung, his "Little Red Book" and the Chinese Cultural Revolution.
Engles and Leffler both are plaintiffs in a new legal challenge to SB 226, one of the anti-"woke" laws that the Republican-dominated Florida Legislature has approved for Gov. Ron DeSantis. All of the plaintiffs, including a third student and two professors, are affiliated with New College but the law applies to public higher education throughout the state.
"The student plaintiffs are adults capable of determining for themselves whether the viewpoints advanced by their various instructors … have merit," the 81-page brief, filed Monday in U.S. District Court for the Northern District of Florida in Tallahassee, reads.
"In order to know whether the viewpoints advanced by their professors have merit, the student plaintiffs must first have an opportunity to encounter them; that is, they must be permitted to listen to the professors' instruction in class," it says.
"The professor plaintiffs are willing speakers and the student plaintiffs are willing listeners. They desire to engage in academic discussion concerning topics prohibited by SB 266."
Organizing the case is another plaintiff, NCF Freedom, which describes itself as "an independent organization founded to protect and promote the academic mission of New College."
Sweeping changes
SB 266, passed earlier this year, made sweeping changes to higher education governance in Florida, including bans on diversity initiatives or application of critical race theory. The measure also specified that university presidents have the last word on personnel matters, abrogating the contract's arbitration language.
It followed passage of the "Stop WOKE," or "Individual Freedom," Act in 2022 to restrict conversations about race and gender in schools and workplaces. A federal judge found that law unconstitutional nearly one year ago.
New College is a public, small honors institution located in Sarasota. As the lawsuit points out, "Historically, New College has had a reputation for welcoming LGBTQ+ students and unconventional individuals of every sort. The landing page for the College's website proclaims that it is a 'Community of Free Thinkers, Risk Takers and Trailblazers.'"
The document cites campus organizations including "New College Feral Pigeons;" the "Indigenous Student Union;" and "Queery" — "an organization which 'serves to maintain New College as a safe place for LGBTQ+ identified individuals and their allies to socialize and engage with the larger community.'"
By contrast, DeSantis hopes to convert the Sarasota campus to "a Hillsdale of the South," referring to the private Christian Hillsdale College in Michigan. He got rid of the sitting board members and imposed conservative activists including Christopher Rufo, who was behind the anti-CRT (critical race theory) movement. The governor's board and Corcoran are even promoting intercollegiate athletics as a draw for more conservatively aligned students.
Named as defendants are Manny Diaz Jr., state commissioner of education and a member of the university system's Board of Governors; Brian Lamb, chairman of the Board of Governors; Eric Silagy, vice chairman of the governors; the 11 remaining governors; the New College Board of Trustees and its members; and Richard Corcoran, interim president of New College.
Academic threat
SB 266 threatens academic fields including gender studies, history, art, English, sociology, and more to the extent they inquire into this country's complicated political and social histories, the complaint alleges.
"The elimination or curtailment of many AOCs [areas of concentration] or majors directly affects the rights of current and future faculty and students, including the plaintiffs bringing this action. Faculty and students at colleges and universities throughout Florida face the same censorship and the same injury to their rights of free speech and academic inquiry," the complaint reads.
It adds: "Given its unique status as an honor college, dedicated to the liberal arts and attracting free thinkers from around the nation, New College is uniquely vulnerable to the censorship and pall of orthodoxy imposed by SB 266."
Furthermore, NCFF risks reprisal against itself and its members because of its support for social justice and diversity, the complaint adds.
The document alleges viewpoint-based discrimination against protected speech in violation of the First Amendment; and that the law is unconstitutionally vague under the Due Process Clause of the Fourth Amendment, in that it fails to sufficiently specify what behavior will draw punishment.
'Categorical ban on speech'
Additionally, the law is overbroad in that its "categorical ban on speech … is not sensitive to specific speech in context and is not supported by legislative findings of fact which might serve to either justify or narrow the broad scope of the censorship scheme. SB 266 has a strong likelihood of deterring speech which is not properly subject to the law including discussion of almost all controversial historical, political and social topics, many of which are vital to the unimpeded flow of ideas in a free society."
The complaint also targets new restrictions on tenure protection for faculty, arguing the law will chill free inquiry plus classroom instruction and debate between students in class.
The United Faculty of Florida, which represents university faculty, filed a 35-page complaint on Aug. 4 in state circuit court in Leon County over the tenure restrictions.
**************************************************************************************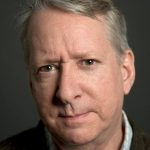 Michael Moline has covered politics and the legal system for more than 30 years. He is a former managing editor of the San Francisco Daily Journal and former assistant managing editor of The National Law Journal.
**************************************************************************************
The preceding article was previously published by the Florida Phoenix and is republished with permission.
The Phoenix is a nonprofit news site that's free of advertising and free to readers. We cover state government and politics with a staff of five journalists located at the Florida Press Center in downtown Tallahassee.