Migrants dumped at Calif. church after charted jet flight from Texas
Immigrants were carrying documentation purported to be from the State of Florida according to the Attorney General's office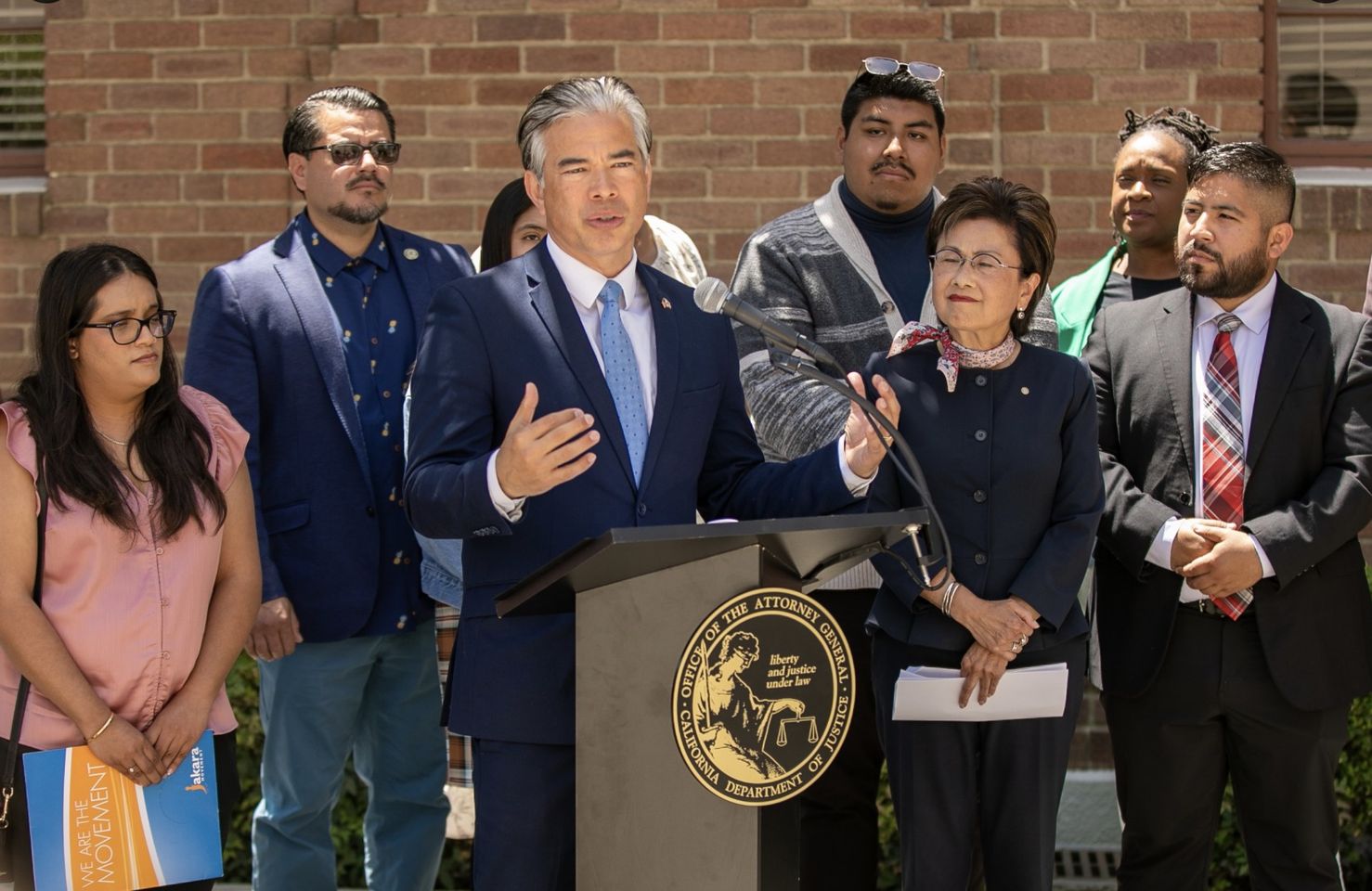 SACRAMENTO — California Attorney General Rob Bonta and Governor Gavin Newsom expressed outrage after a group of 16 migrants were transported by a private chartered jet from Texas via New Mexico and were left at the doorstep of the offices of the Sacramento Catholic Diocese on Friday.
"Today Attorney General Rob Bonta and I met with over a dozen migrants in Sacramento, Governor Newsom said in a news release. "These individuals were transported from Texas to New Mexico before being flown by private chartered jet to Sacramento and dumped on the doorstep of a local church without any advance warning."
"We are working closely with the Mayor's office, along with local and nonprofit partners to ensure the people who have arrived are treated with respect and dignity, and get to their intended destination as they pursue their immigration cases. My Administration is also working with the California Department of Justice to investigate the circumstances around who paid for the group's travel and whether the individuals orchestrating this trip misled anyone with false promises or have violated any criminal laws, including kidnapping," the Governor said.
The Attorney General said in a separate statement:
"Today I met with over a dozen migrants who were brought to Sacramento by private plane, with no prior arrangement or care in place," said Bonta. "We are investigating the circumstances by which these individuals were brought to California. We are also evaluating potential criminal or civil action against those who transported or arranged for the transport of these vulnerable immigrants. While this is still under investigation, we can confirm these individuals were in possession of documentation purporting to be from the government of the State of Florida.
"While we continue to collect evidence, I want to say this very clearly: State-sanctioned kidnapping is not a public policy choice, it is immoral and disgusting. We are a nation built by immigrants and we must condemn the cruelty and hateful rhetoric of those, whether they are state leaders or private parties, who refuse to recognize humanity and who turn their backs on extending dignity and care to fellow human beings. California and the Sacramento community will welcome these individuals with open arms and provide them with the respect, compassion, and care they will need after such a harrowing experience," Bonta added.
Bishop Jaime Soto of the Diocese of Sacramento noted: "Within each of the 16 migrants transported to Sacramento on Friday we recognize the humble presence of Jesus, and we hear His call to stand by them. The urgency to respond was heard by Catholics and people of good will. We are thankful to our partner organizations who took up the holy work of hospitality, dedicating their time and resources to ensure that every migrant did not feel alone and abandoned."
According to Diocese officials, the migrants arrived with everything they own stuffed in their backpacks. Migrant rights advocates say that the sixteen Venezuelan and Colombian nationals were lied to and intentionally deceived.
Eddie Carmona, campaign director at PICO California, a faith-based community organizing group that has been assisting the migrants told the Associated Press that the migrants had already been processed by U.S. immigration officials and given court dates for their asylum cases when "individuals representing a private contractor" approached them outside a migrant center in El Paso, Texas, Carmona said. They offered to help the migrants get jobs and get them to their final destination, he said.
"They were lied to and intentionally deceived," Carmona said, adding that the migrants had no idea where they were after being dropped off in Sacramento.
Late Sunday the Los Angeles Times reported the documents appear to show that the flights were arranged through the Florida Division of Emergency Management and that it was part of the state's migrant transportation program, according to a spokesperson with the attorney general's office who did not want to be identified.
Governor Newsom to decide on ending pro-LGBTQ state travel ban
The state would be following San Francisco in doing so, as city leaders this spring ended their similar travel restriction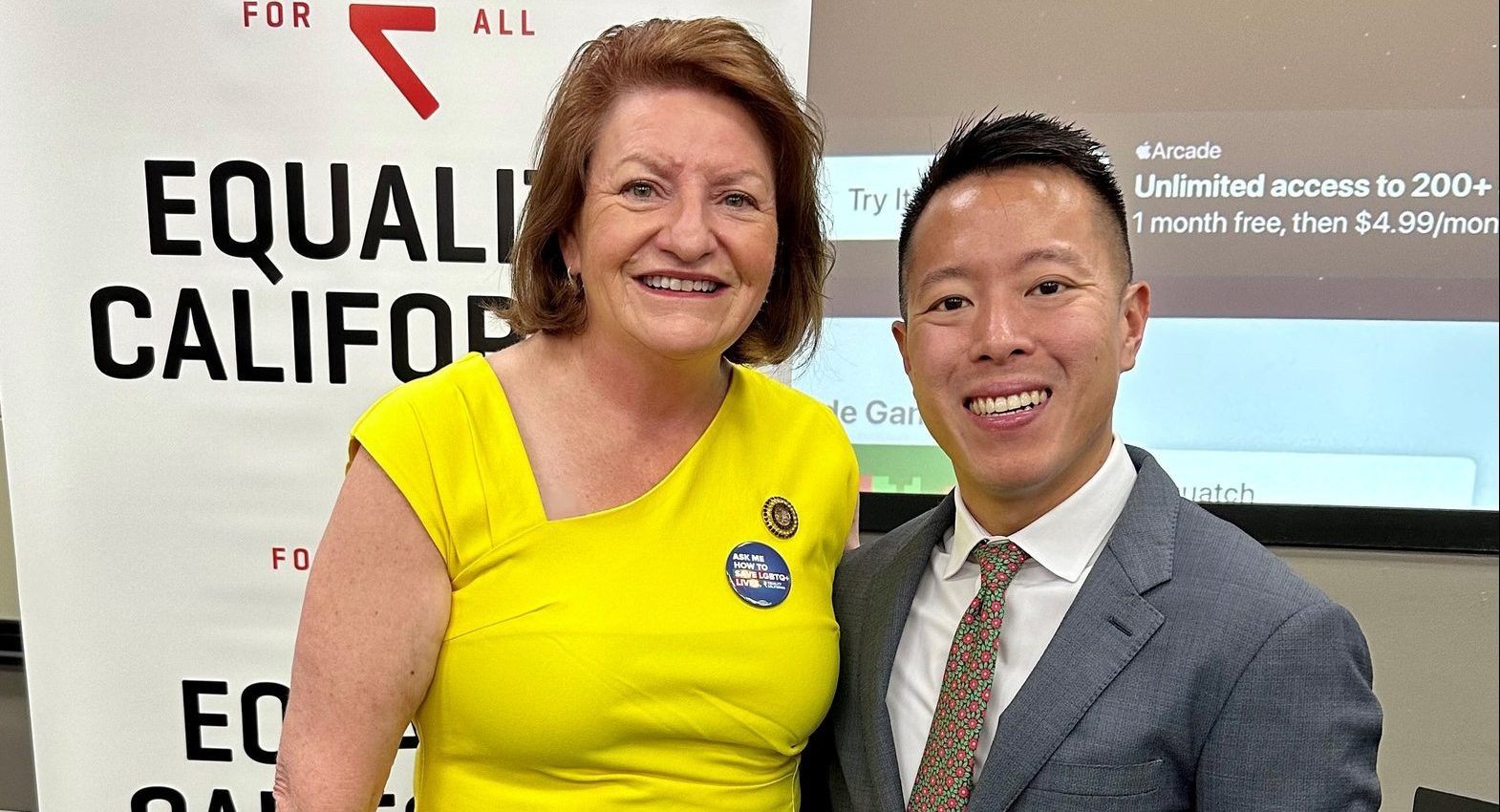 By Matthew S. Bajko | SACRAMENTO – Ending California's ban on publicly funded travel to states with anti-LGBTQ laws is now in the hands of Governor Gavin Newsom after lawmakers this week sent him a bill to do away with the policy.
The state would be following San Francisco in doing so, as city leaders this spring ended their similar travel restriction.
Legislators first enacted the statewide travel ban policy in 2016 with the hope of seeing their counterparts in other states think twice about adopting LGBTQ discriminatory laws. Under the ban, no taxpayer money is to be used to cover non-emergency travel by state employees, as well as faculty, students, and sports teams at state colleges, to those states that have enacted anti-LGBTQ laws since 2015.
Yet, since its implementation, the travel ban has grown to cover 26 states. The restriction on traveling to Nebraska, added to the list this summer, is set to take effect on October 1.
Citing the lack of impact the travel ban has had in halting other legislatures from passing anti-LGBTQ laws, lesbian outgoing Senate President pro Tempore Toni Atkins (D-San Diego) introduced this year Senate Bill 447 called the BRIDGE Act, which stands for Building and Reinforcing Inclusive, Diverse, Gender-Supportive Equality. It aims to replace the so-called no-fly list with a privately funded pro-LGBTQ marketing effort in the states on it.
San Francisco officials similarly cited continued passage of anti-LGBTQ laws by other states for ending their local travel ban policy, which also covered states that restricted abortion and voting access. They also cited the policy having a negative fiscal impact on the city in higher contracting costs since the policy prohibited city agencies from doing business with companies headquartered in the states covered by the ban.
To press the case for rescinding the state's travel ban, Atkins created a dedicated website at sd39.senate.ca.gov/sb447 for her SB 447. A broad coalition of LGBTQ groups and leaders had expressed support for doing away with the travel ban, arguing the policy also hampered the ability of LGBTQ advocates to be on the ground in the covered states arguing on behalf of LGBTQ rights.
"As attacks on the LGBTQ+ Community across the country grow, building bridges to change hearts and minds in these communities is now more important than ever," wrote gay Assemblymember Rick Chavez Zbur (D-Santa Monica/West Hollywood) on X (formerly Twitter), who had advocated for implementation of the travel ban in his former capacity as executive director of statewide LGBTQ advocacy organization Equality California.
Meanwhile, gay Assemblymember Evan Low (D-Cupertino), who wrote the initial legislation establishing the state's travel ban, had expressed misgivings about ending it. He was one of four members of his chamber who abstained Monday from voting on SB 447, when the bill passed out of the Assembly by a 64-12 vote.
Because Atkins had amended it to include an urgency clause so SB 447 would take effect immediately if signed into law by Newsom, the Senate had to vote on it again Tuesday. It passed out of the chamber 31-6 with three abstentions.
"I remember what it was like to grow up in a time and place where conversations about someone being gay or lesbian only happened in whispers," stated Atkins. "While years have passed since then, there are still areas of our country where the LGBTQ+ community — and especially our LGBTQ+ youth — feel isolated and fearful for their safety. The BRIDGE Project would be a conduit of hope and compassion, and encourage others to open their hearts and minds to be more accepting and inclusive. It's within all of us to be that light."
Newsom, who has faced criticism in the past for making personal trips to states on the banned list, has until October 14 to either sign SB 447 into law or veto it.
**************************************************************************************
The preceding article was previously published by the Bay Area Reporter and is republished with permission.