Phoenix Mercury to 'prioritize safety' after man confronts Griner
Players union calls for charter travel after airport harassment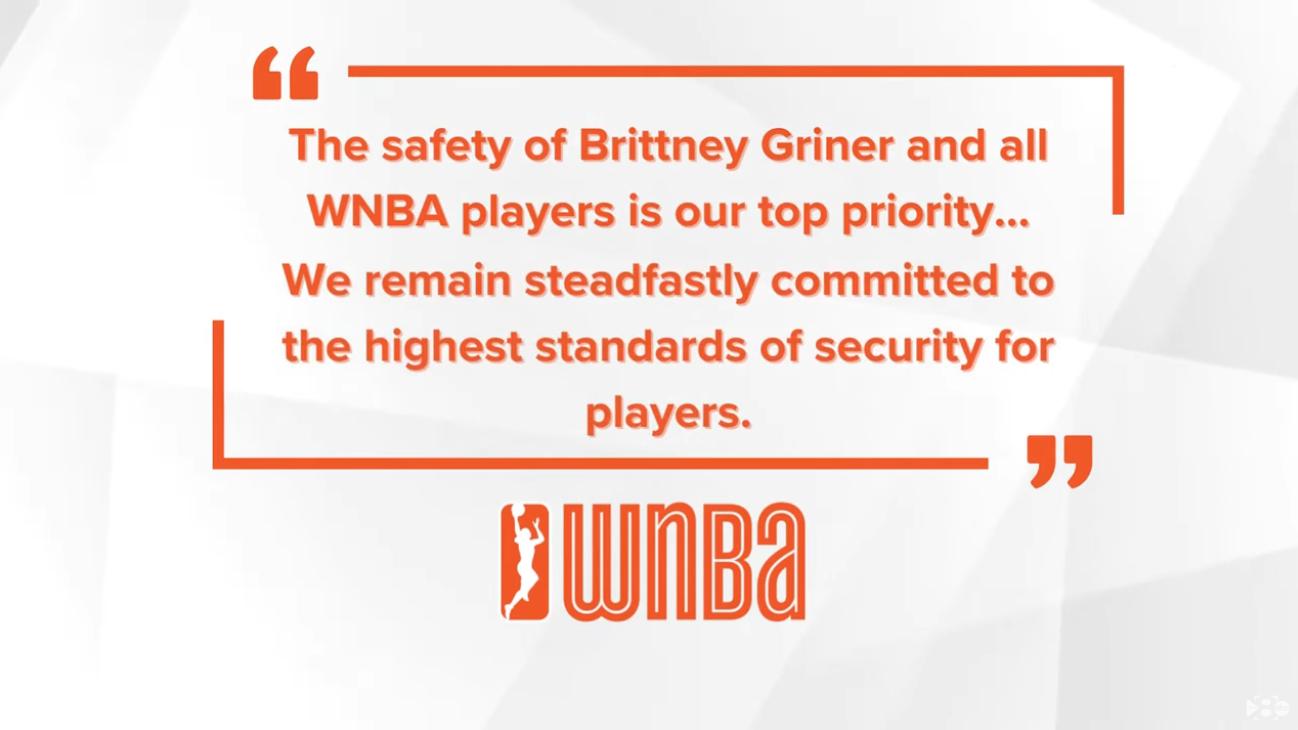 PHOENIX – Brittney Griner and her Mercury teammates will hit the hardwood in Phoenix tonight for their first home game since being harassed by a right-wing extremist at Dallas Fort Worth International Airport.
Whether they win or lose to the Seattle Storm, coach Vanessa Nygaard is promising the team "will be making adjustments that maybe should have happened before," regarding their safety on the road.
How specifically Nygaard and the team plan to do that before the Mercury travel to Washington, D.C. for Sunday night's matchup with the Mystics, she didn't say. "Right now, we're going to prioritize the safety of our players," the coach said, according to ESPN.
On Saturday, Blaze Media YouTuber Alex Stein posted video of himself shouting at Griner in the Texas airport. Among his taunts: "Do you still want to boycott America, Brittney?" "She hates America" and "What about the merchant of death, Brit?"
Mercury forward Brianna Turner tweeted that Stein followed the team as they made their way to their commercial flight to Indiana, the day after losing to the Dallas Wings. Stein recorded used his cellphone camera to record them as he made what Turner called "wild remarks." At one point, Turner tweeted that the Mercury players "nervously huddled in a corner" of the airport, contemplating how to move from their location without being further harassed. 
Player safety while traveling should be at the forefront. People following with cameras saying wild remarks is never acceptable. Excessive harassment. Our team nervously huddled in a corner unsure how to move about. We demand better.

— Brianna Turner (@_Breezy_Briii) June 10, 2023
According to the Chicago Sun-Times, the Women's National Basketball Players Association is calling on the league to immediately change their travel protocols, which prevent teams that can afford to charter flights from doing it so as not to create a competitive advantage. 
In a statement, the league said Griner has been approved to fly charter for WNBA games. Phoenix has not explained why she was not doing so Saturday, ESPN reported.
Russian authorities released Griner from a gulag in December, almost ten months after the out lesbian was detained at a Moscow airport on drug charges. The Biden administration made a prisoner swap with the Russians that conservatives have condemned because it involved a notorious arms dealer. Ever since winning her freedom, Griner has become a staunch advocate for Americans unjustly imprisoned in Russia and around the world.
NFL's Kirk Cousins: Anti-LGBTQ group's 'Ambassador for Christ'
The Vikings proudly boast they were the first in the NFL to host a summit and fundraiser focused exclusively on LGBTQ inclusion in sports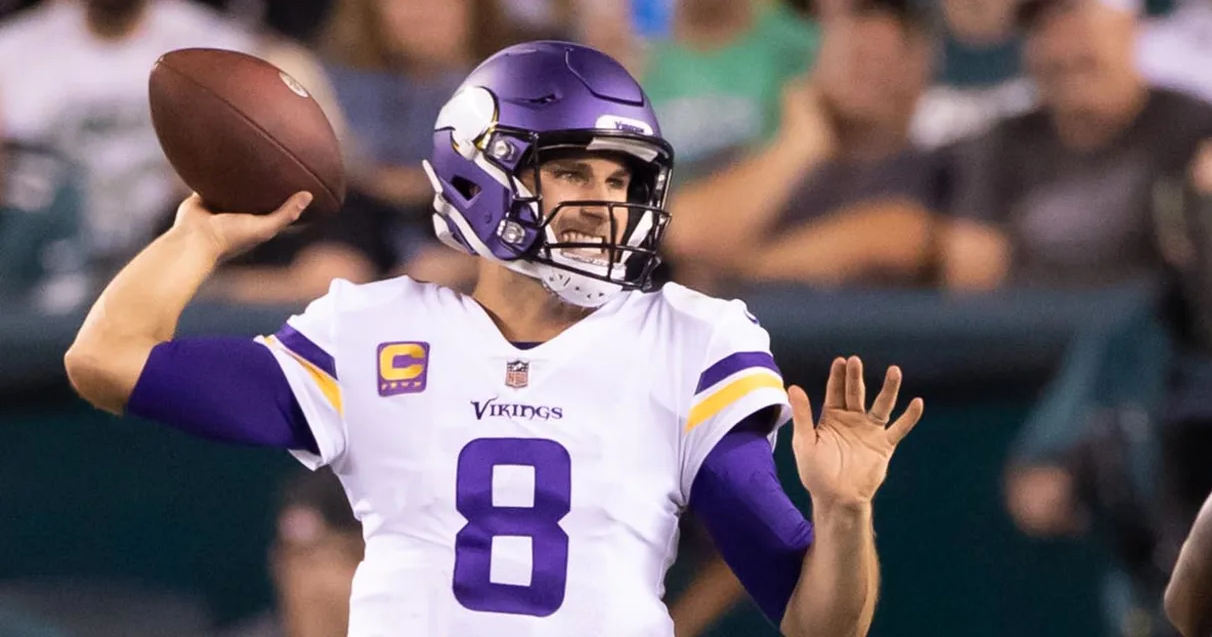 ORLANDO, FL. — Vikings quarterback Kirk Cousins has made no secret of his Christian faith; just the opposite. But his recently recorded sit-down interview with the chief operating officer of the rabidly anti-LGBTQ group, Focus on the Family, has caused a massive backlash by fans.
Even though their chat did not include references to what the group's website calls the gay and lesbian "lifestyle" or the "threat" of "transgenderism," Cousins used coded language that reinforced the group's dogma that "same-sex attractions" are a "choice."
"There are consequences to the choices you make in life, good or bad," Cousins told Focus on the Family COO Ken Windebank in the Nov. 3rd Focus on the Family Broadcast on YouTube. "And if you sow good things you'll reap good things. But if you sow poor decisions, you'll reap poor decisions."
Related:
Their conversation was recorded before a packed house at the Sand Lake campus of his father's mega church in Orlando. Don Cousins is lead pastor at Discovery Church.  The church also has two other campuses in the Central Florida city that ranks fourth highest in the nation for gay and lesbian couples and was ranked the most LGBTQ+ friendly travel destination in the U.S.
In fact, Cousins and Windebank sat in front of a large projection of Lake Eola, site of Come Out with Pride's annual celebration of the city's thriving LGBTQ+ population, held Oct. 21, just two weeks before their talk.
Reports revealing their conversation followed complaints by an anonymous fan of the Minnesota Vikings, who alerted LGBTQ sports journalists about the video.
"It doesn't matter how innocuous the content in the video is," said the fan. "Focus on the Family has consistently pushed for abhorrent policies and to enshrine their views into American law. For the Vikings' franchise quarterback to partner with them is shocking, disappointing, and runs counter to the image the Vikings have tried to project."
The Vikings proudly boast on the team's website that they were the first in the NFL to host a summit and fundraiser focused exclusively on LGBTQ inclusion in sports, back in 2018, and that a front office employee who's in her 8th season with the team is an out lesbian.
The fan also noted what they saw as the hypocrisy of the four-time Pro Bowl player, who Focus on the Family calls an "Ambassador for Christ" and whose Instagram bio describes him as "Believer. Husband. Father."
"It also runs counter to Cousins' public image, that of 'all are welcome'. Focus on the Family has built their political arm on trying to drive people they don't approve of out of American society."
It's easy to see what Focus on the Family says about homosexuality, since it's right on the group's website:
"Focus on the Family is committed to upholding God's design for the expression of human sexuality: a husband and wife in a marriage relationship. We also hold to the scriptural truth that a relationship with God through Jesus Christ brings transformation and power over sin. We reach out with compassion and respect to individuals, families, and churches affected by homosexuality."
Focus on the Family has been headquarted in Colorado Springs since 1977. In the 1990s, the group's anti-LGBTQ leaders led the fundamentalist charge in support of Amendment 2, a Colorado ballot measure that banned municipalities from including LGBTQ people in their anti-discrimination policies. Although the initiative passed in 1992, in 1995 the Supreme Court found that it violated the 14th Amendment to the U.S. Constitution.
Almost a decade ago, Cousins himself called homosexuality a sin, saying he'd still welcome a gay teammate because "nobody's perfect" and he would try to teach him to "follow Jesus."
"Now, there are a lot of teammates in my locker room right now who may not have a homosexual lifestyle, but they have sins, too," he told MLive in 2014. "They're not perfect. So, I don't say they can't help us win. Nobody's perfect. To that degree, we'd welcome him into our locker room and say come help us win, and hopefully I can love him like Jesus and hopefully show him what it means to follow Jesus."
Fans expressed their anger at Cousins in social media posts:
kirk cousins supports an anti-LGBTQ group that openly advocates for conversion therapy and rebanning gay marriage https://t.co/KixzDy4DOp

— jordan (@notbubbawallace) November 27, 2023
Focus On the Family is awful. Boooooo Kirk Cousins. https://t.co/bRBDjivfgq

— amityf (@amityf) November 27, 2023
Is it asking too much for there to be more Taijuan Walker, Adam Jones, Sean Doolittle, Connor McDavids in the world and less Kirk Cousins, Phillip Rivers, Drew Brees, Lance Berkmans, etc.

— Adam Seth Moss (@LFNJSinner) November 27, 2023
i guess a hypothetically gay teammate is secretly a threat to your focus on the straight, white, cis, married, republican, evangelical american family fantasies, huh https://t.co/FiHg9QJfgt

— Marissa 🦅🦑⛈️ (@Nats_n_Cats) November 28, 2023
Neither Cousins nor the Vikings responded to a request for comment.