NHL bans special Pride warm-up jerseys next season
7 of the 1,123 active players objected, The autographed Pride jerseys are typically auctioned off to raise money for LGBTQ+ charities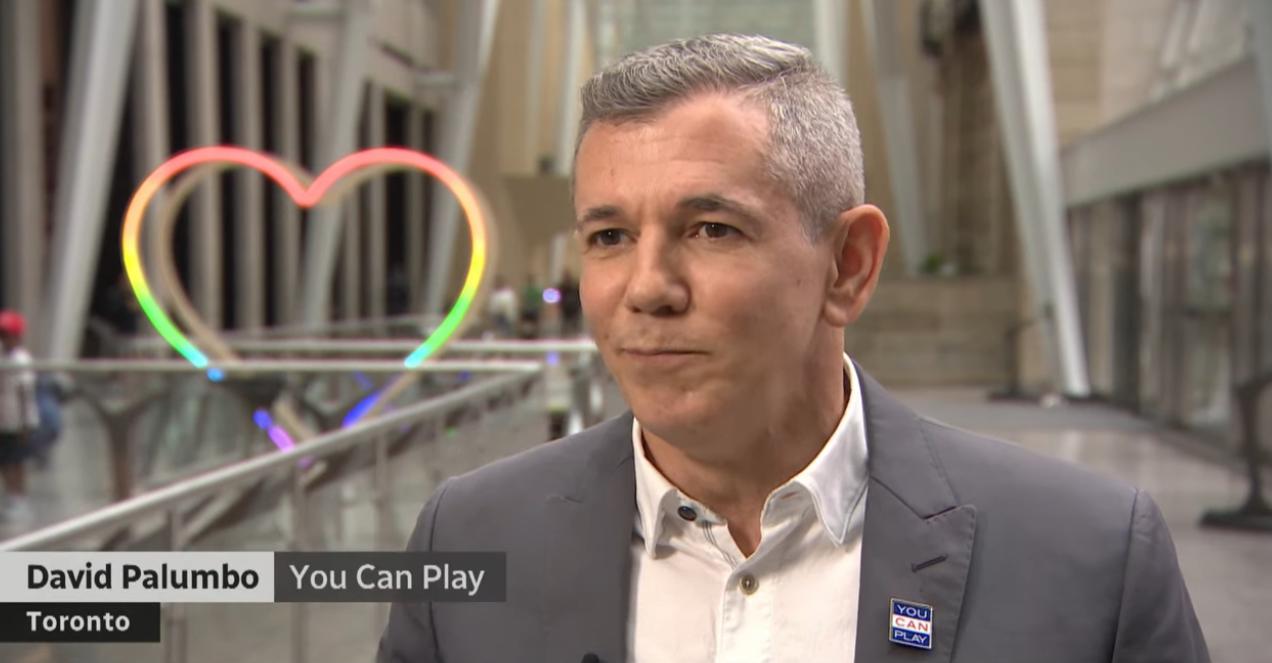 NEW YORK — The National Hockey League's Board of Governors agreed at a meeting Thursday that players will no longer wear special rainbow-colored Pride-themed jerseys during warm-ups next season.
Pride Nights and "Hockey Is For Everyone" celebrations will continue to be held when the puck drops on the 2023-2024 season in October, reported Sportsnet, which broke the story. The specially-designed jerseys will continue to be manufactured and sold, and players will still have the option to autograph or even model them. The autographed Pride jerseys are typically auctioned off to raise money for LGBTQ+ charities in each team's hometown.
But from now on, no pro hockey player will be wearing those rainbow jerseys during warm-ups.
The change was prompted by NHL Commissioner Gary Bettman's recommendation, which he signaled was coming in a March interview with CTV News: "This is one issue where players for a variety of reasons may not feel comfortable wearing the uniform as a form of endorsement," said Bettman.
A grand total of seven NHL players, out of 1,123, decided to skip pregame warmups on Pride Nights when their teammates wore the special rainbow-themed jerseys before games, starting with Ivan Provorov, as the Los Angeles Blade reported in January.
At that time, the Russian defenseman played for the Philadelphia Flyers, and claimed a religious exemption based on his Russian Orthodox faith. Provorov's decision was defended by coach John Tortorella.
He was followed by James Reimer, a goaltender for the San Jose Sharks, and Canadian brothers Eric and Marc Staal of the Florida Panthers, who also cited their religious beliefs for not participating. Canada is home to the vast majority of NHL players, followed by American, Swedish and Russian athletes.
Russian players Ilya Lyubushkin of the Buffalo Sabres, Denis Gurianov of the Montreal Canadiens and Andrei Kuzmenko of the Vancouver Canucks also refused to take part in the warmups wearing Pride-themed jerseys.
Lyubushkin said he would not participate for fear of violating an anti-LGBTQ+ Russian law, which was also why the Chicago Blackhawks decided against Pride night jerseys. Then, despite promoting that players would wear the jerseys during warm-ups, the New York Rangers and Minnesota Wild scrapped those plans.
One notable Russian exception this past season was Panthers goaltender Sergei Bobrovsky, who took part in warmups on the same night the Staal brothers from Canada declined and stood apart from his comrades who decided they would not wear Pride jerseys.
"I think it's something that we're going to have to evaluate in the offseason," Bettman told CTV news in March.
And so, it came to pass that the head of the NHL met with his league's governors — during Pride Month — and agreed to ban Pride warm-up jerseys. 
Bettman, who this year celebrated three decades as NHL commissioner, defended his decision using the oldest homophobic trope in LGBTQ+ sports: That anything or anyone queer in sports is a "distraction."
"It's become a distraction and taking away from the fact that all of our clubs in some form or another, host nights in honor of various groups or causes, and we'd rather they continue to get the appropriate attention they deserve, and not be a distraction."
Sportsnet reporter Elliotte Friedman reminded Bettman, "It's Pride Month right now," and asked him directly to address that.
"Those are legitimate concerns," replied Bettman. "We're keeping the focus on the game. And on these specialty nights, we're going to be focused on the cause."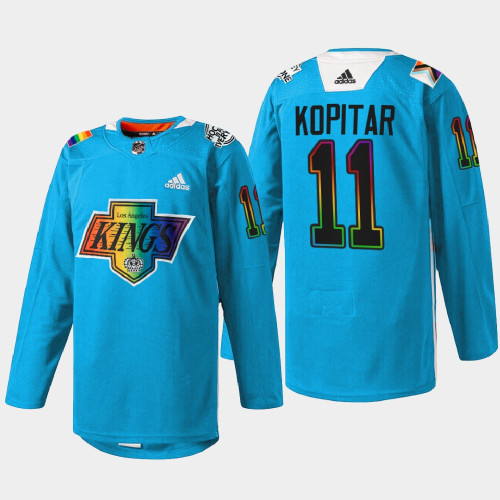 The You Can Play Project, the nonprofit advocacy organization that works to erase homophobia in sports and support the inclusion of LGBTQ+ fans as well as athletes, said in a statement to the Associated Press that it was "concerned and disappointed" by the decision.
"Today's decision means that the over 95% of players who chose to wear a Pride jersey to support the community will now not get an opportunity to do so," said the organization. "The work to make locker rooms, board rooms and arenas safer, more diverse, and more inclusive needs to be ongoing and purposeful, and we will continue to work with our partners at the NHL, including individual teams, players, agents and the NHLPA to ensure this critical work continues."
It was not clear as of press time if the NHL ban on Pride warm-up jerseys would also apply to rainbow-colored Pride Tape, which many hockey players applied to their sticks for warm-ups in prior seasons as another show of support for the LGBTQ+ community.
NHL players to stop wearing Pride jerseys:
Anti-Trans activists claim trans women have an advantage at darts
Victoria Monaghan became the first trans woman to ever compete in the WDF World Darts Championship in England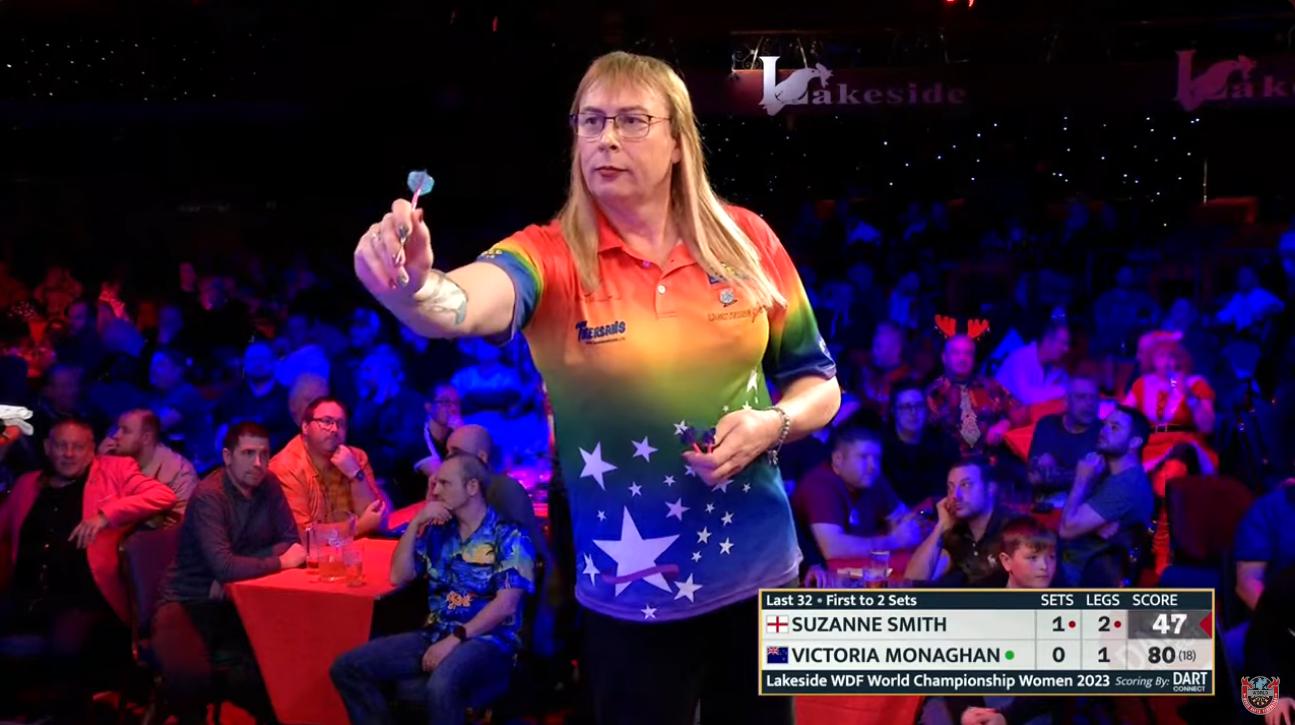 By Erin Reed | WASHINGTON – In recent years, those lobbying for restrictions on transgender individuals have focused heavily on sports. Some of the most influential anti-trans lobbyists in this arena, such as Terry Schilling of the American Principles Project, have stated that sports are an easy way to sell anti-trans policies to people who might otherwise reject discrimination.
Initially, the attacks on sports focused on contests of extreme endurance, such as elite swimming. Lately, however, these bans have entered new arenas. Now, there is a new sport where transgender participation is causing controversy: darts.
On Sunday, December 3rd, Victoria Monaghan made history as the first transgender woman to compete in the World Darts Federation's World Darts Championship. Monaghan, who has played darts since she was 12, mentioned that the New Zealand Darts Council has been incredibly supportive of her participation.
However, recently, after qualifying for the international tournament, opponents of transgender rights attacked her participation. They argued that transgender women should be banned from women's darts, claiming her participation was unfair due to supposed "biological advantages."
Martina Navratilova, a famed retired tennis player known for making anti-trans comments, decried Monaghan's participation, asking, "how the fuck is this acceptable?" The UK-based organization Fair Play For Women, which opposes transgender participation in sports, ridiculed Monaghan for participating, referring to her as a man.
One commentator claimed that trans women had physical advantages such as being able to throwing harder. One of the most outlandish claims, however, came from Dr. Linda Duffy, a sports psychology professor at Middlesex University. She stated that trans women have an advantage due to "cognition and brain structure."
See Dr. Duffy's comments here:
Quickly, however, people criticized the idea that trans women have an advantage in darts. Mark Grimshaw, a UK comedian, noted that the conversation swiftly shifted towards the notion that "women's brains are biologically cognitively inferior to men," ridiculing this idea as blatantly misogynistic.
TakedownMRAs, a Twitter account focused on opposing men's rights activism, also ridiculed the notion that trans women have an advantage in darts. Even some who generally support bans on trans individuals expressed concerns, with one person stating, "okay, this is giving the trans movement ammo."
There is no evidence supporting the idea that transgender women have a biological advantage in darts. Physical attributes such as strength or height are not significant in the game. For instance, one of the all-time best players, Phil Taylor, who is 5'8″, played in a World Darts Championship tournament at 59 years old. Similarly, there is no proof that transgender women possess a "cognitive advantage" over cisgender women in darts.
Recently, transgender participation in sports with no conceivable arguments for any "biological advantage" has come under fire. This is particularly evident in sports like pool. The same group that is attacking Monaghan's participation in darts also targeted a transgender pool player for participating in a pool tournament.
Additionally, transgender participation in chess has recently faced scrutiny from FIDE, the leading international chess organization. FIDE stated that trans women "do not have any right" to compete in women's chess categories.
As for Monaghan, she lost in the first round of the tournament. The woman she competed with, Suzanne Smith, gendered her correctly and stated that it was a hard won game that she was glad to get under her belt. Despite the hate that she is receiving from those who oppose her participation, Monaghan states that this is not the norm.
"Most of the women darts players have been really supportive," she wrote in an article released the day of her match. "and the others are starting to come around."
****************************************************************************
Erin Reed is a transgender woman (she/her pronouns) and researcher who tracks anti-LGBTQ+ legislation around the world and helps people become better advocates for their queer family, friends, colleagues, and community. Reed also is a social media consultant and public speaker.
Follow her on Twitter (Link)
Website here: https://www.erininthemorning.com/
******************************************************************************************
The preceding article was first published at Erin In The Morning and is republished with permission.