L.A. Metro's Regional Connector transit project officially opens
"The Regional Connector brings Los Angeles closer to having the world class transportation system that Angelinos deserve"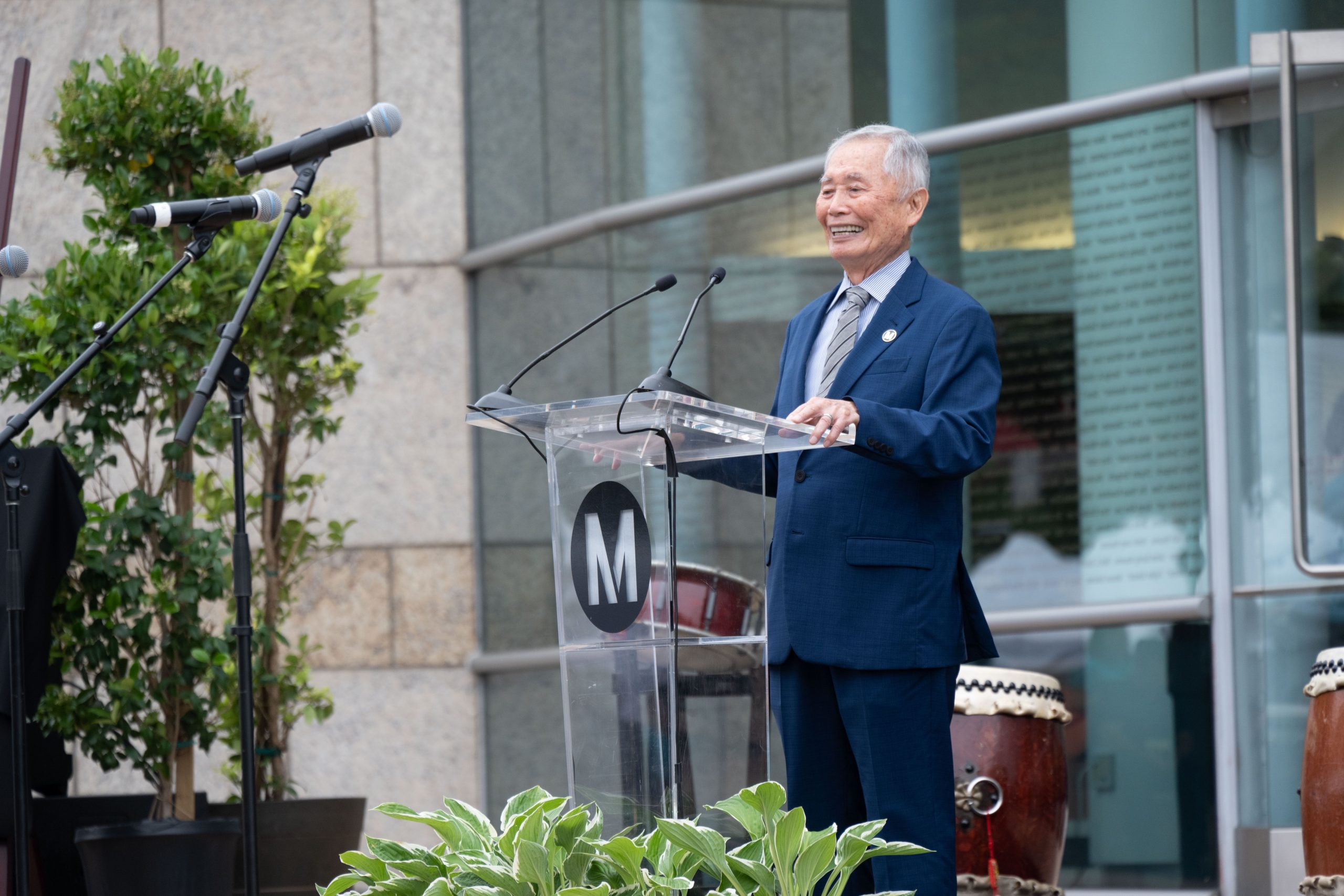 LOS ANGELES – U.S. Senator Alex Padilla (D-Calif.) joined L.A. Metro and local leaders, including Los Angeles Mayor Karen Bass, at the opening ceremony of the Regional Connector Transit Project Friday at the Japanese American National Museum (JANM).
The opening ceremony, emceed by openly gay actor, Trustee, Chair Emeritus and JANM founding member, George Takei, featured several musical performances, and a special plaque unveiling in honor and in memoriam of Norman Yoshio Mineta (1931-1922), former U.S. Secretary of Transportation and Japanese American National Museum Board of Trustees Chair, which will be installed at the new Little Tokyo/Arts District Station.
Mineta, a dedicated member of the Japanese American Community, worked closely with Metro in securing the financing for the Regional Connector at the federal level. As a result of his relationships with the Little Tokyo Community Council, Metro, and those at the federal level, he helped bring all the pieces together for the Regional Connector transit project. During his time in Congress, Mineta championed legislation promoting and furthering justice. Today, all public transit buses are universally accessible because of his leadership in shaping the 1990 Americans with Disabilities Act (ADA). He was also a co-sponsor of the Civil Liberties Act of 1988.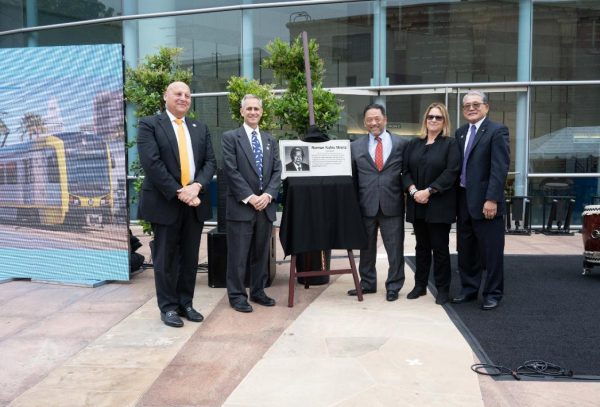 The three new underground stations – Little Tokyo/Arts District, Historic Broadway, Grand Avenue Arts/Bunker Hill – will provide riders with more direct access to Downtown Los Angeles destinations and provide transfer-free journeys between Azusa to Long Beach and from East Los Angeles to Santa Monica, through the downtown Los Angeles core. The project will also improve transit connections, bringing together the Metro L (Gold), A (Blue), E (Expo), B (Red) and D (Purple) lines at the 7th Street/Metro Center Station. The changes will greatly reduce travel time by eliminating certain transfers, saving commuters up to 150 days of their life.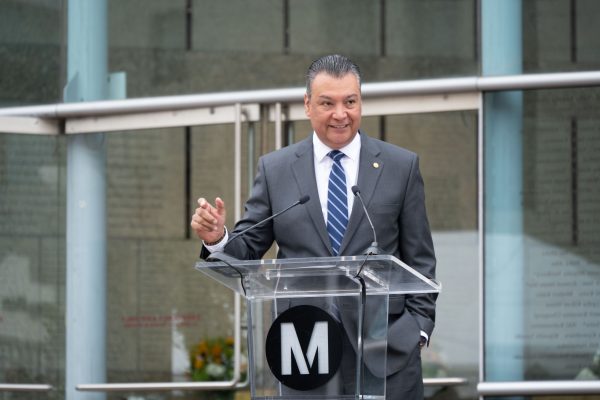 Also speaking at the ceremony was Senator Alex Padilla. In 2021, Padilla voted to pass the Bipartisan Infrastructure Law, which is the largest investment in public transit in the nation's history, and which will provide over $9.5 billion in formula funding to California over the next five years to invest in transit projects.
Last year, Padilla joined local officials and L.A. Metro to highlight federal investments in the East San Fernando Valley Transit Corridor light rail project, later announcing nearly $1 billion in federal funding to support the project. Padilla also joined local leaders for the opening of the K Line that same year. During the height of the pandemic, Padilla announced $1.24 billion for L.A. Metro from the American Rescue Plan, which Padilla also voted to pass to help the agency maintain critical services and jobs.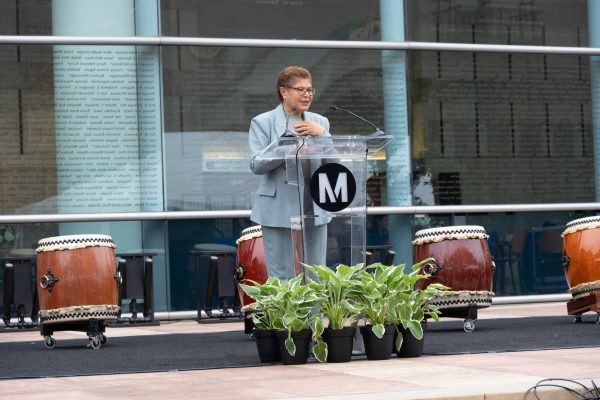 "The Regional Connector brings Los Angeles closer to having the world class transportation system that Angelinos deserve," said Metro Board Member, and LA Mayor Karen Bass. "With this opening traveling across the region can be easier and more accessible, all while metro works to make the experience safer, cleaner, and more welcoming for today's and future riders. I commend the community partners, elected leaders, and project saff who have made this highly anticipated project a reality. Moving forward, I will continue to work closely with my colleagues on the Metro Board of Directors and with local leaders across the county to make sure that our transportation systems work for everyone."
Certain Metro stops now feature new murals by local artists, including a piece called "Willpower Allegory" by Audrey Chan on the Little Tokyo Arts District station platform, and "Migrants" by Clarence Williams featured on the platform level of the 2nd and Boradway station.
"I think this is our America," said Chan. "So many immigrant stories and those of people who have faced marginalization haven't been represented in these permanent and monumental public spaces. So many community members were concerned that their stories would be forgotten by future generations. They put a lot of trust in me to carry these stories forward. I want this to be like our American allegory where we learn about our struggle but also our joy." 
"For the first time since the Blue Line opened over 30 years ago, it will now provide a seamless, single-seat connection from Downtown Long Beach to Union Station, Pasadena, and beyond," said LA County Supervisor and Second Vice Chair Metro Board Member Janice Hahn. "This isn't just an infrastructure or rail project – this is going to transform how people all across LA County get to jobs, schools, the doctor, or even just a day at the museum."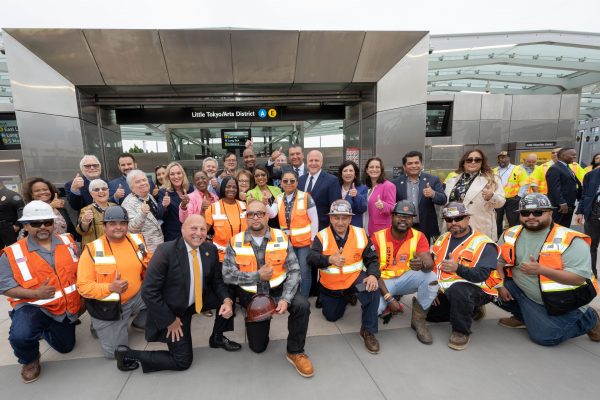 Riders can now visit cultural events and venues in downtown Los Angeles, public parks, and other major attractions. The new underground stations will offer easier access to medical facilities and jobs and commerce centers throughout the city. Many of the key destinations are within walking distance of the new underground stations, including the Japanese American National Museum, Million Dollar Theater, the Walt Disney Concert Hall, The Broad, and Museum of Contemporary Art, Los Angeles, to name a few.
New on the LA County Channel
You can watch on Channel 92 or 94 on most cable systems, or anytime here. Catch up on LA County Close-Up here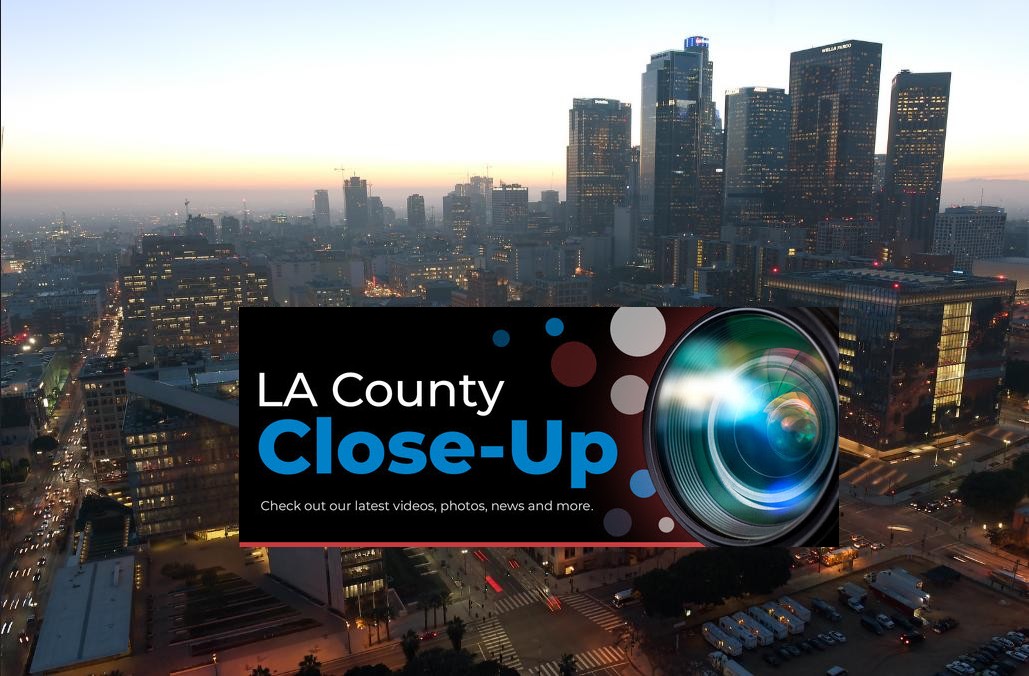 New on the County Channel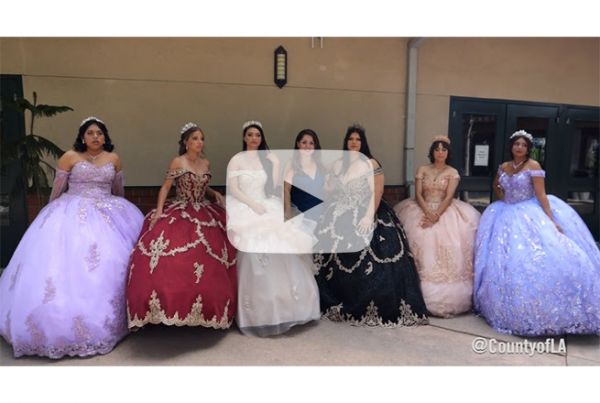 This month, girls in the Los Angeles County Foster Care System had the chance to honor their Hispanic roots with a magical Quinceañera.
You can watch more stories like this on Channel 92 or 94 on most cable systems, or anytime here. Catch up on LA County Close-Up here.
In Case You Missed It
Celebrating Hispanic Heritage Month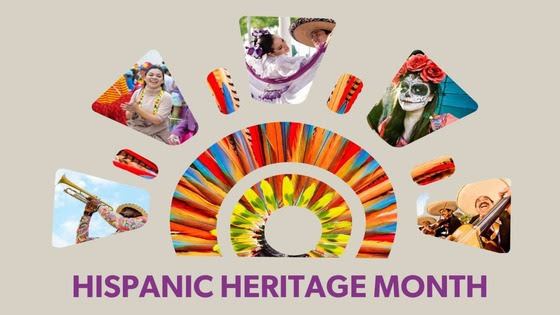 On September 12, 2023, the LA County Board of Supervisors passed a motion proclaiming "Hispanic Heritage Month" in Los Angeles County. Throughout the month, we proudly celebrate the rich tapestry of cultures and contributions from the Hispanic and Latino/a/x communities that continue to shape the diverse landscape of Los Angeles County. 
Join us in recognizing and celebrating the numerous contributions of these remarkable individuals by visiting the Natural History Museum, a local library or park and learning about the culture, contributions, and heritage of Hispanic Americans.
At Your Service
LA Food Equity Fund: Grant Applications Open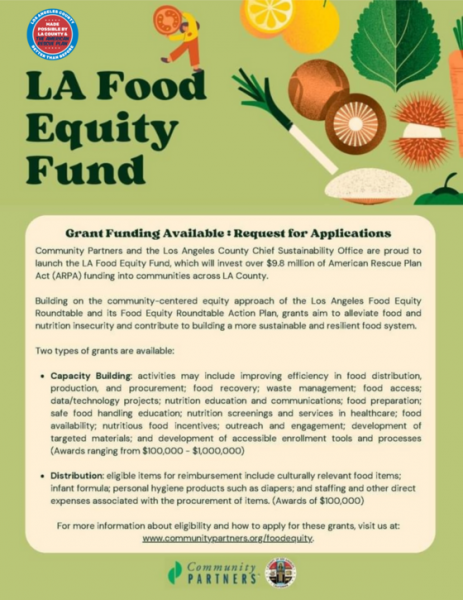 Food insecurity continues to rise in LA County, affecting nearly 1 million residents. Some 3 in 10 households experienced food insecurity this year, according to a new USC research study.
But we're working hard to find long-term solutions to hunger in our region based on recent recommendations by the Los Angeles County Food Equity Roundtable. The County will soon distribute nearly $10M in federal American Rescue Plan funds to local community organizations looking to close the hunger gap through innovative programs like urban agriculture and food waste recovery.
Applications are being accepted through Oct. 30. 
Out and About
Step Out Walk to Stop Diabetes
The American Diabetes Association® will host their annual Step Out Walk to raise awareness and encourage physical activity in Los Angeles County. According to the Center for Disease Control (CDC), more than 133 million adults are living with diabetes or prediabetes in the United States and one in five of our adolescents are living with prediabetes, a growing epidemic.
To support the efforts of the American Diabetes Association to raise awareness and promote healthy living, join us for a 5K scenic walk along the shoreline and marinas at Rainbow Lagoon in Long Beach on Saturday, September 30th, 2023.
The signature event Step Out Walk will provide an opportunity for people to improve their health by learning more about diabetes management and prevention, connect with other individuals who are living with diabetes and raise funds that extends far beyond crossing the finish line.
Photo Finish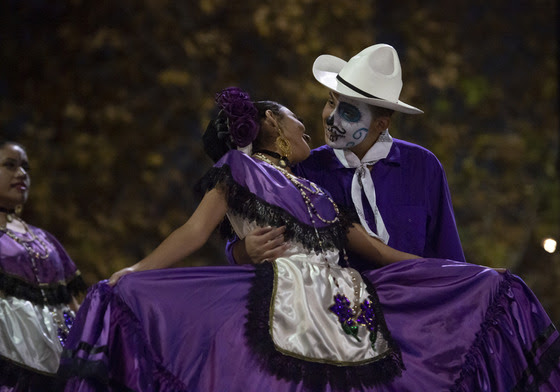 Celebrate Hispanic Heritage Month with LA County.

Click here to access more photos of LA County in action.