Horvath, Zbur, unveil Progress Pride lifeguard towers
Gingers Rogers Beach has served an important place in LA history as a beachside sanctuary and gathering place for the LGBTQ+ community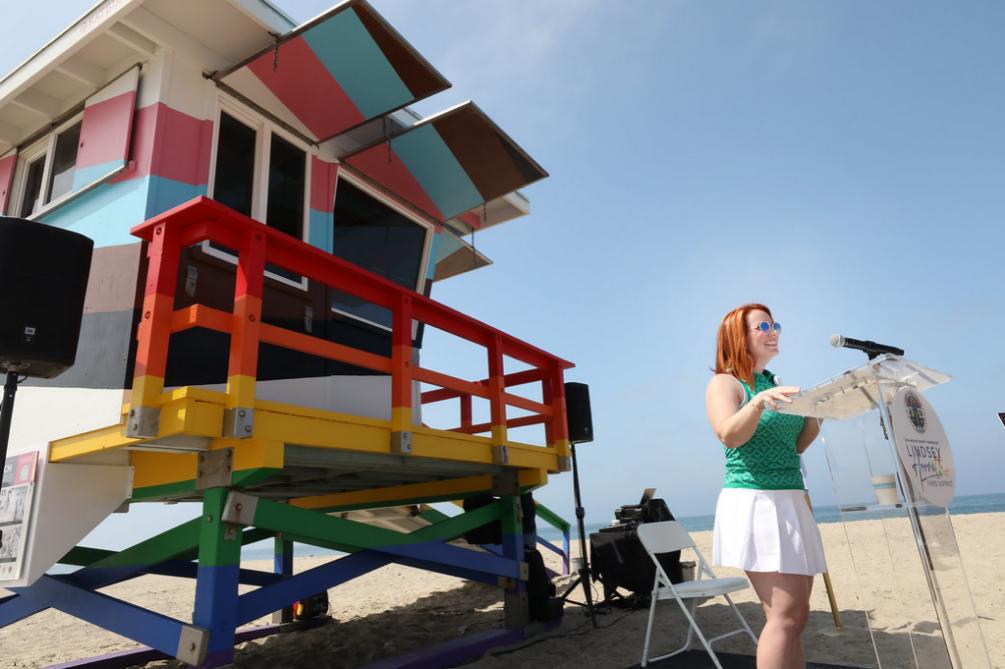 LOS ANGELES – Los Angeles County Supervisor Lindsey P. Horvath was joined by Assemblymember Rick Chavez Zbur, Tony Valenzuela, Executive Director of the ONE Archives Foundation and Los Angeles County officials on Friday to celebrate and unveil Ginger Rogers Beach's newly painted Progress Flag lifeguard towers
Gingers Rogers Beach has served an important place in Los Angeles history as a beachside sanctuary and gathering place for the Southland's LGBTQ+ community dating back to the 1940s. The two Progress Pride-painted lifeguard towers were unveiled with interpretive signage detailing how Gingers Rogers Beach has served as a destination for LGBTQ+ activism and respite for over eighty years.
"Ginger Rogers Beach has been in the shadows of Los Angeles history for too long. Today, we celebrated the important legacy of this beachside sanctuary, and welcomed two striking visual symbols of inclusion and love with the Progress Pride lifeguard towers," said Supervisor Horvath. "With these towers, we share that Ginger Rogers is where love wins. It's where community wins. And it will always be a place where everyone will belong."
 
The ONE Archives Foundation, the nation's largest and oldest LGBTQ+ history organization, extensively researched the vibrant history of Ginger Rogers Beach for this project, which launched through Horvath's unanimously supported Los Angeles County Board of Supervisors motion introduced last month.
 
"Pride month is about celebrating and uplifting the LGBTQ+ community honoring those who came before us, empowering all in the struggle today, and educating the generations that will lead after us. Amidst a despicable rise in anti-LGBTQ+ rhetoric and policy-making throughout the country, we have an important opportunity to honor the history of 'Ginger Rogers' Beach, which has long been a safe space for LGBTQ+ people. As an advocate and ally, I look forward to celebrating the legacy of 'Ginger Rogers' Beach, and the generations of LGBTQ+ Angelenos who have lived out and proud—this June and all year long," Horvath said.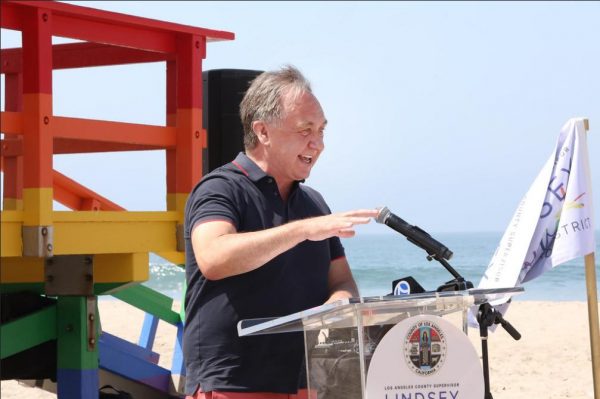 "Painting these lifeguard towers isn't just a beautiful artistic expression, it is a deeply impactful message of love and support to the LGBTQ+ community. They will remind every resident and visitor that they are welcomed and valued here," said Assemblymember Rick Chavez Zbur, who is proudly gay. "Today is a sign of how far we've come since the early days of our movement, when this beach was a discreet safe haven from an unaccepting world. Our fight for justice and equality continue, but we take a moment today to celebrate a symbol of progress."
"LGBTQ+ folks have been flocking to Ginger Rogers Beach since at least the 1940's. This golden strip of sand where legendary activist Harry Hay, in 1950, gathered 500 signatures opposing McCarthyism; where Berlin Stories writer Christopher Isherwood, in 1952, met painter Don Bachardy; and where the groundbreaking drag queen, Jose Sarria, on a visit from San Francisco in 1957, gave an impromptu performance on the sands. Ginger Rogers Beach is steeped in queer history," said Tony Valenzuela, Executive Director of the ONE Archives Foundation. "When visitors see the lifeguard towers painted rainbow, I hope they think about the generations of LGBTQ+ people who have found safety and camaraderie here."
New on the LA County Channel
You can watch on Channel 92 or 94 on most cable systems, or anytime here. Catch up on LA County Close-Up here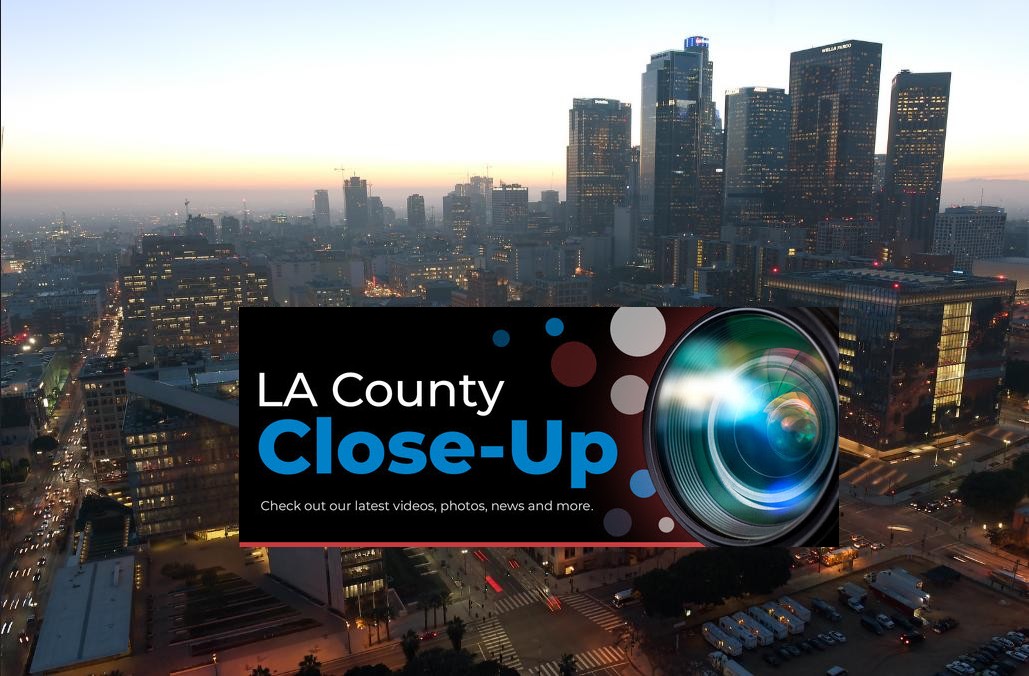 New on the County Channel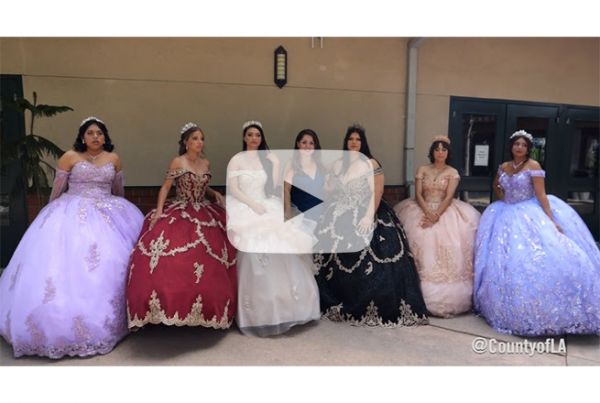 This month, girls in the Los Angeles County Foster Care System had the chance to honor their Hispanic roots with a magical Quinceañera.
You can watch more stories like this on Channel 92 or 94 on most cable systems, or anytime here. Catch up on LA County Close-Up here.
In Case You Missed It
Celebrating Hispanic Heritage Month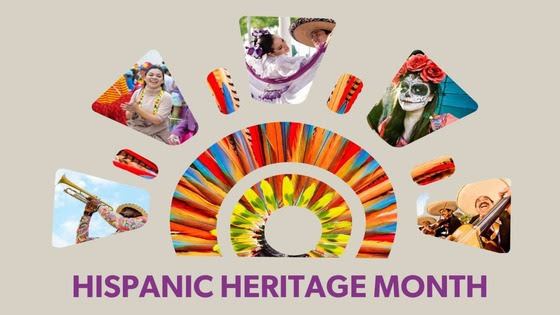 On September 12, 2023, the LA County Board of Supervisors passed a motion proclaiming "Hispanic Heritage Month" in Los Angeles County. Throughout the month, we proudly celebrate the rich tapestry of cultures and contributions from the Hispanic and Latino/a/x communities that continue to shape the diverse landscape of Los Angeles County. 
Join us in recognizing and celebrating the numerous contributions of these remarkable individuals by visiting the Natural History Museum, a local library or park and learning about the culture, contributions, and heritage of Hispanic Americans.
At Your Service
LA Food Equity Fund: Grant Applications Open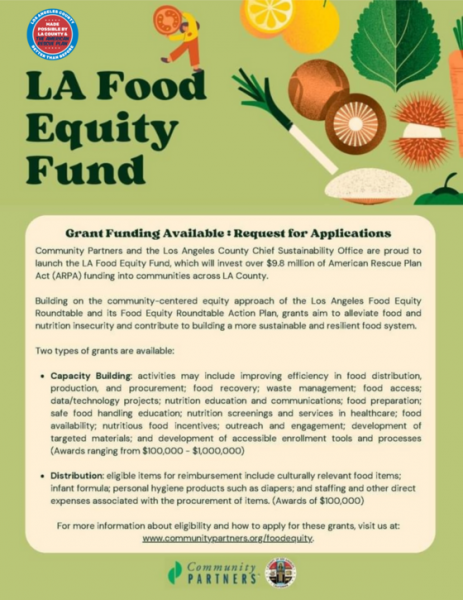 Food insecurity continues to rise in LA County, affecting nearly 1 million residents. Some 3 in 10 households experienced food insecurity this year, according to a new USC research study.
But we're working hard to find long-term solutions to hunger in our region based on recent recommendations by the Los Angeles County Food Equity Roundtable. The County will soon distribute nearly $10M in federal American Rescue Plan funds to local community organizations looking to close the hunger gap through innovative programs like urban agriculture and food waste recovery.
Applications are being accepted through Oct. 30. 
Out and About
Step Out Walk to Stop Diabetes
The American Diabetes Association® will host their annual Step Out Walk to raise awareness and encourage physical activity in Los Angeles County. According to the Center for Disease Control (CDC), more than 133 million adults are living with diabetes or prediabetes in the United States and one in five of our adolescents are living with prediabetes, a growing epidemic.
To support the efforts of the American Diabetes Association to raise awareness and promote healthy living, join us for a 5K scenic walk along the shoreline and marinas at Rainbow Lagoon in Long Beach on Saturday, September 30th, 2023.
The signature event Step Out Walk will provide an opportunity for people to improve their health by learning more about diabetes management and prevention, connect with other individuals who are living with diabetes and raise funds that extends far beyond crossing the finish line.
Photo Finish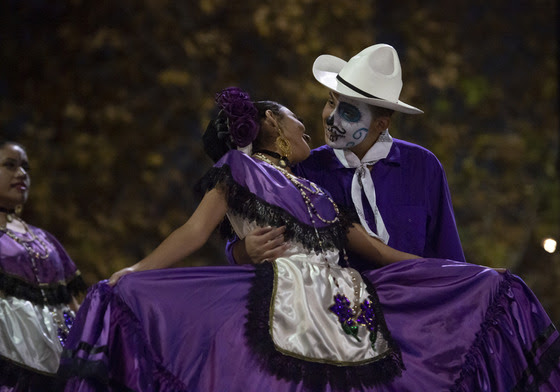 Celebrate Hispanic Heritage Month with LA County.

Click here to access more photos of LA County in action.