World cycling & disc golf take new action to ban trans athletes
Those organizations join World Athletics, British Triathlon Federation, International Rugby League & World Aquatics in bans of trans athletes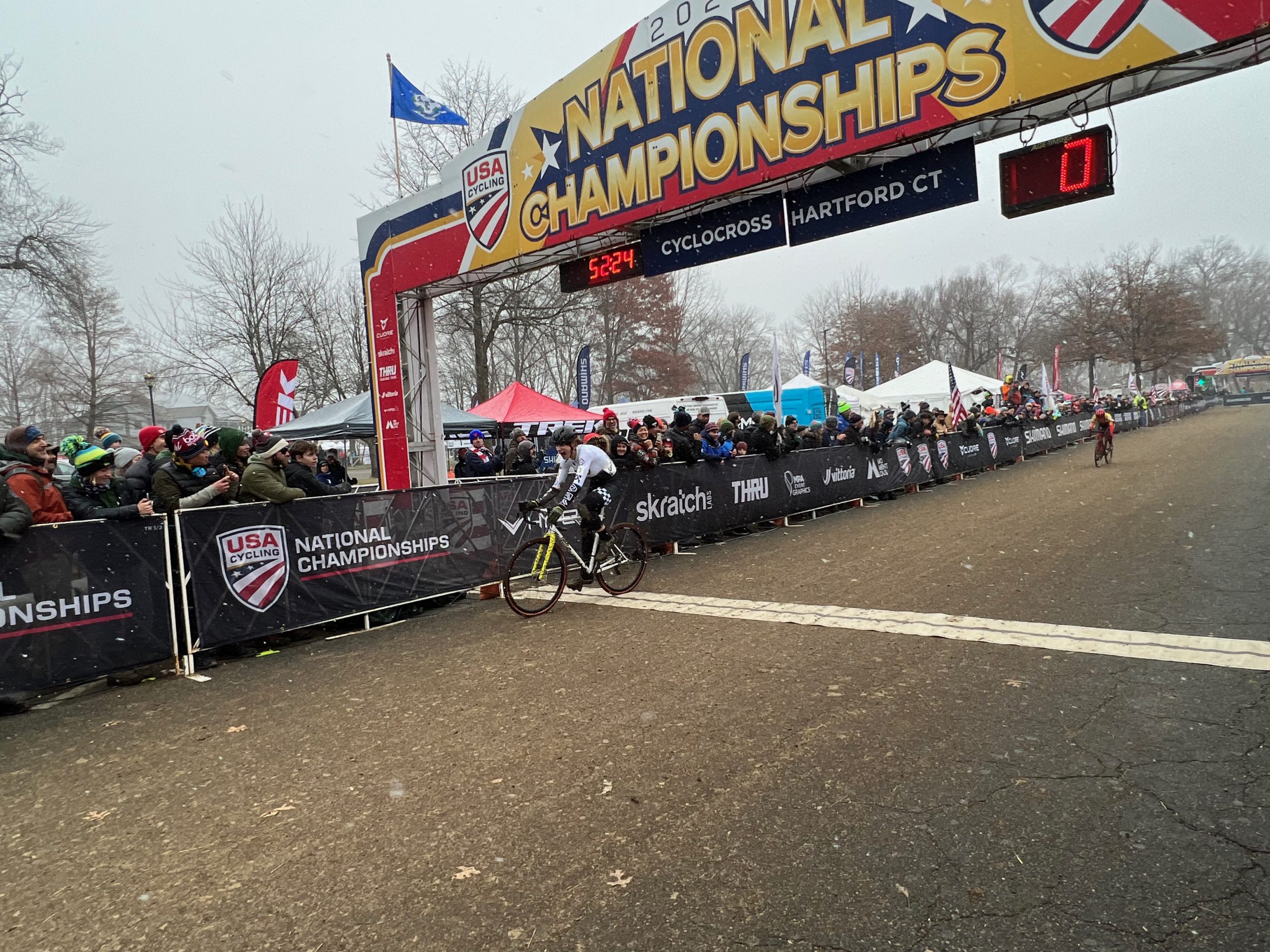 CLERMONT, FLA. — On the same day a ban on transgender women athletes was issued by Union Cycliste Internationale, the organizers of World Cycling in Switzerland, the Disc Golf Pro Tour announced it had "adjusted its competition schedule" to prevent trans women from competing with cisgender female athletes.
Those organizations now join World Athletics, the British Triathlon Federation, the International Rugby League, and World Aquatics (aka FINA), in effectively banning trans athletes.
As journalist Erin Reed reported in her Substack, Erin in The Morning, DGPT took this action, to officially cancel five Disc Golf Pro Tour events, "just to stop transgender athlete Natalie Ryan from playing after she won a major court victory."
In a statement posted on its website, however, DGPT claimed its goal was to "protect competitive fairness."
"These adjustments have been made in order to protect competitive fairness in the FPO division and to limit financial burden in locations where the PDGA Policy on Eligibility for Gender-Based Divisions may become the subject of last-minute litigation harmful to the tour," the group said. "The DGPT is taking this action to ensure competitive fairness while working to maintain the operational viability of the FPO division."
DGPT canceled the five events in New York, Illinois, Michigan, Massachusetts and Canada that were planned for August and September, as well as media coverage of those events, in response to the July 28th landmark ruling in favor of Ryan in Minnesota, granting her the right to compete.
As Ultiworld Disc Golf reported, a Minneosta judge determined that DGPT was likely violating state discrimination laws and unfairly targeting Ryan, who has played in the DGPT since 2019 and who started a medical transition back in 2016. She played for three years without incident but DGPT took action to ban her from competing after winning a championship in 2022. According to court documents, Ryan has always been open about her gender identity on the course and online.
Ryan posted about the ban on Instagram, promising she was not giving up and calling on allies to speak up: 
Also Friday, the governing body of world cycling, UCI, announced that female transgender athletes who transitioned after undergoing puberty will be banned from competing in women's races, starting Monday, as NBC News reported.
The group made no mention of a historic victory by American cyclist Austin Killips in announcing the ban. In May, Killips, 27, who had adhered to UCI's 2022 policy requiring trans women athletes to have serum testosterone levels of 2.5 nanomoles per liter or less for at least 24 months before competing in women's events, won the Stage 5 Gila Monster and took home the overall victory at Tour of the Gila. They are the first out trans competitor to win the grueling, nearly 66-mile race, and the first to win an official UCI cycling event.
In December, Killips placed third in the Elite Women's Cyclocross event, held in Hartford. Conn., in December 2022. As the Los Angeles Blade reported, an investigation was launched following a complaint that they tried to push a cisgender competitor off-course, but no action was ever announced by USA Cycling.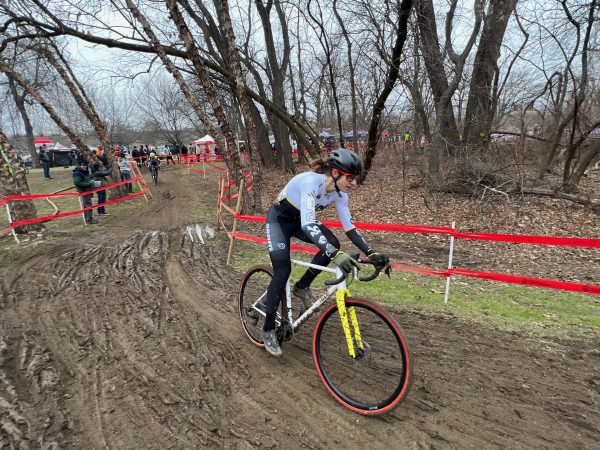 Note that in its announcement on Friday, UCI specified they were only concerned about the effects of male puberty, by putting the word "male" in parentheses.
"From now on, female transgender athletes who have transitioned after (male) puberty will be prohibited from participating in women's events on the UCI International Calendar — in all categories — in the various disciplines," said the international federation in its statement.
The UCI claimed the ban was necessary to "ensure equal opportunities" and that it "has taken note of the state of scientific knowledge, which does not confirm that at least two years of gender-affirming hormone therapy with a target plasma testosterone concentration of 2.5 nmol/L is sufficient to completely eliminate the benefits of testosterone during puberty in men." UCI also noted the difficulty to "draw precise conclusions about the effects" of gender-confirming hormone therapy.
Despite those ambiguities, and the lack of scientific evidence that conclusively proves trans women are naturally superior athletes to cisgender women, the UCI decided the rights of trans women are not equal to those who are cisgender.
"Given the current state of scientific knowledge, it is also impossible to rule out the possibility that biomechanical factors such as the shape and arrangement of the bones in their limbs may constitute a lasting advantage for female transgender athletes." By that logic, it's also impossible to conclude that they definitely constitute an advantage.
"Taking these findings into account, the UCI Management Committee considered the interests of transgender athletes in being able to take part in sporting competitions against those of athletes in the female category, which is considered a protected class," which, in context, means trans women are excluded as deserving of protections. "In this context, the UCI Management Committee concluded, considering the remaining scientific uncertainties, that it was necessary to take this measure to protect the female class and ensure equal opportunities."
Which is another way of saying, UCI chooses to treat trans women as men and chooses to discriminate against them in favor of cisgender women.
And yet, UCI president David Lappartient claimed in a statement that "the UCI would like to reaffirm that cycling — as a competitive sport, leisure activity or means of transport — is open to everyone, including transgender people, whom we encourage like everyone else to take part in our sport," despite the fact he just banned trans women who have experienced puberty before transitioning.
As of press time, Killips hadn't posted about the decision, but another trans cyclist, Jenna Lingwood of Portland, Ore., shared a photo on Instagram of her hugging her children, with a moving message:
"I will miss everything about this. I will miss finish line hugs with my family, friends and teammates. I will miss the common bond with my peers that we are all ultimately working towards the same goal of being better. I hate that there is so much division in our dying sport, over (literally) a few people that worked really hard to get good at something they like. I'm sad that I am not welcome in elite cycling and feel alienated from the sport as a whole. I'm looking forward to being angry about all of this someday because right now I'm so tired of crying. My head hurts from making tears all day and I want to think about something else."
Anti-Trans activists claim trans women have an advantage at darts
Victoria Monaghan became the first trans woman to ever compete in the WDF World Darts Championship in England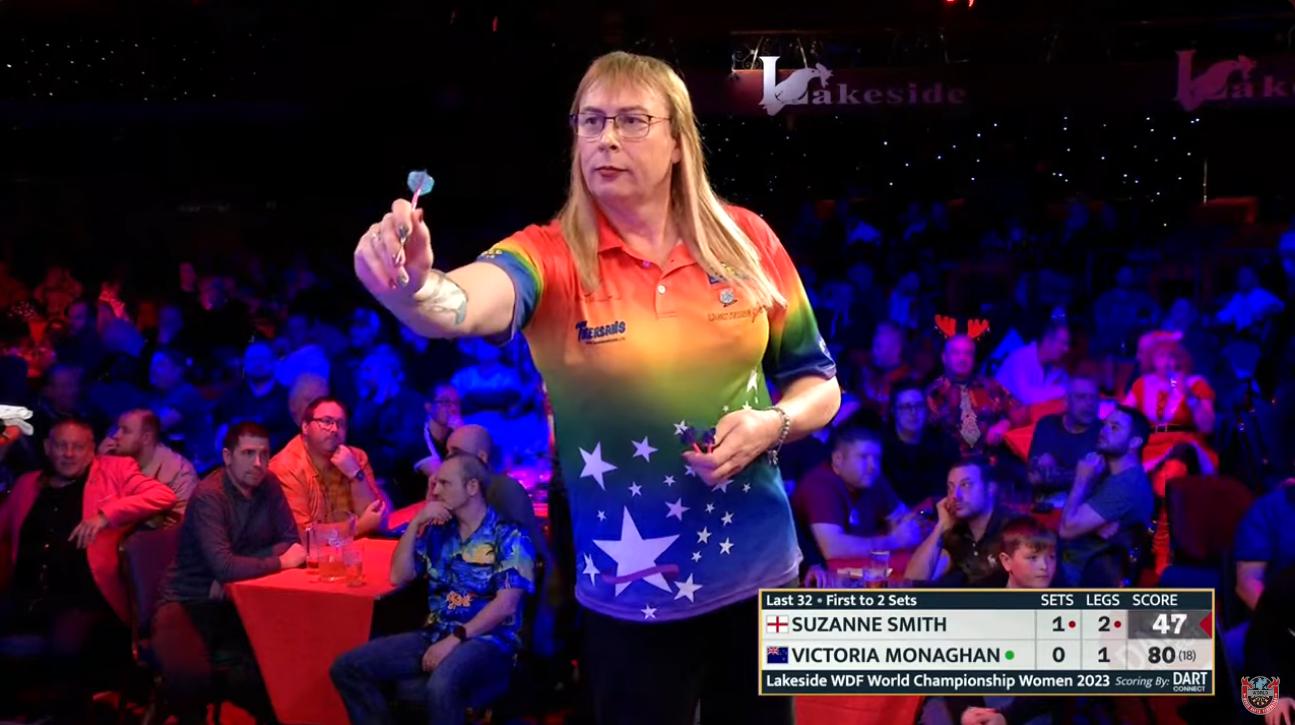 By Erin Reed | WASHINGTON – In recent years, those lobbying for restrictions on transgender individuals have focused heavily on sports. Some of the most influential anti-trans lobbyists in this arena, such as Terry Schilling of the American Principles Project, have stated that sports are an easy way to sell anti-trans policies to people who might otherwise reject discrimination.
Initially, the attacks on sports focused on contests of extreme endurance, such as elite swimming. Lately, however, these bans have entered new arenas. Now, there is a new sport where transgender participation is causing controversy: darts.
On Sunday, December 3rd, Victoria Monaghan made history as the first transgender woman to compete in the World Darts Federation's World Darts Championship. Monaghan, who has played darts since she was 12, mentioned that the New Zealand Darts Council has been incredibly supportive of her participation.
However, recently, after qualifying for the international tournament, opponents of transgender rights attacked her participation. They argued that transgender women should be banned from women's darts, claiming her participation was unfair due to supposed "biological advantages."
Martina Navratilova, a famed retired tennis player known for making anti-trans comments, decried Monaghan's participation, asking, "how the fuck is this acceptable?" The UK-based organization Fair Play For Women, which opposes transgender participation in sports, ridiculed Monaghan for participating, referring to her as a man.
One commentator claimed that trans women had physical advantages such as being able to throwing harder. One of the most outlandish claims, however, came from Dr. Linda Duffy, a sports psychology professor at Middlesex University. She stated that trans women have an advantage due to "cognition and brain structure."
See Dr. Duffy's comments here:
Quickly, however, people criticized the idea that trans women have an advantage in darts. Mark Grimshaw, a UK comedian, noted that the conversation swiftly shifted towards the notion that "women's brains are biologically cognitively inferior to men," ridiculing this idea as blatantly misogynistic.
TakedownMRAs, a Twitter account focused on opposing men's rights activism, also ridiculed the notion that trans women have an advantage in darts. Even some who generally support bans on trans individuals expressed concerns, with one person stating, "okay, this is giving the trans movement ammo."
There is no evidence supporting the idea that transgender women have a biological advantage in darts. Physical attributes such as strength or height are not significant in the game. For instance, one of the all-time best players, Phil Taylor, who is 5'8″, played in a World Darts Championship tournament at 59 years old. Similarly, there is no proof that transgender women possess a "cognitive advantage" over cisgender women in darts.
Recently, transgender participation in sports with no conceivable arguments for any "biological advantage" has come under fire. This is particularly evident in sports like pool. The same group that is attacking Monaghan's participation in darts also targeted a transgender pool player for participating in a pool tournament.
Additionally, transgender participation in chess has recently faced scrutiny from FIDE, the leading international chess organization. FIDE stated that trans women "do not have any right" to compete in women's chess categories.
As for Monaghan, she lost in the first round of the tournament. The woman she competed with, Suzanne Smith, gendered her correctly and stated that it was a hard won game that she was glad to get under her belt. Despite the hate that she is receiving from those who oppose her participation, Monaghan states that this is not the norm.
"Most of the women darts players have been really supportive," she wrote in an article released the day of her match. "and the others are starting to come around."
****************************************************************************
Erin Reed is a transgender woman (she/her pronouns) and researcher who tracks anti-LGBTQ+ legislation around the world and helps people become better advocates for their queer family, friends, colleagues, and community. Reed also is a social media consultant and public speaker.
Follow her on Twitter (Link)
Website here: https://www.erininthemorning.com/
******************************************************************************************
The preceding article was first published at Erin In The Morning and is republished with permission.