Hip hybrids: Ford Escape, Kia Sorento, Lincoln Corsair
These rides have the lowest lifetime maintenance costs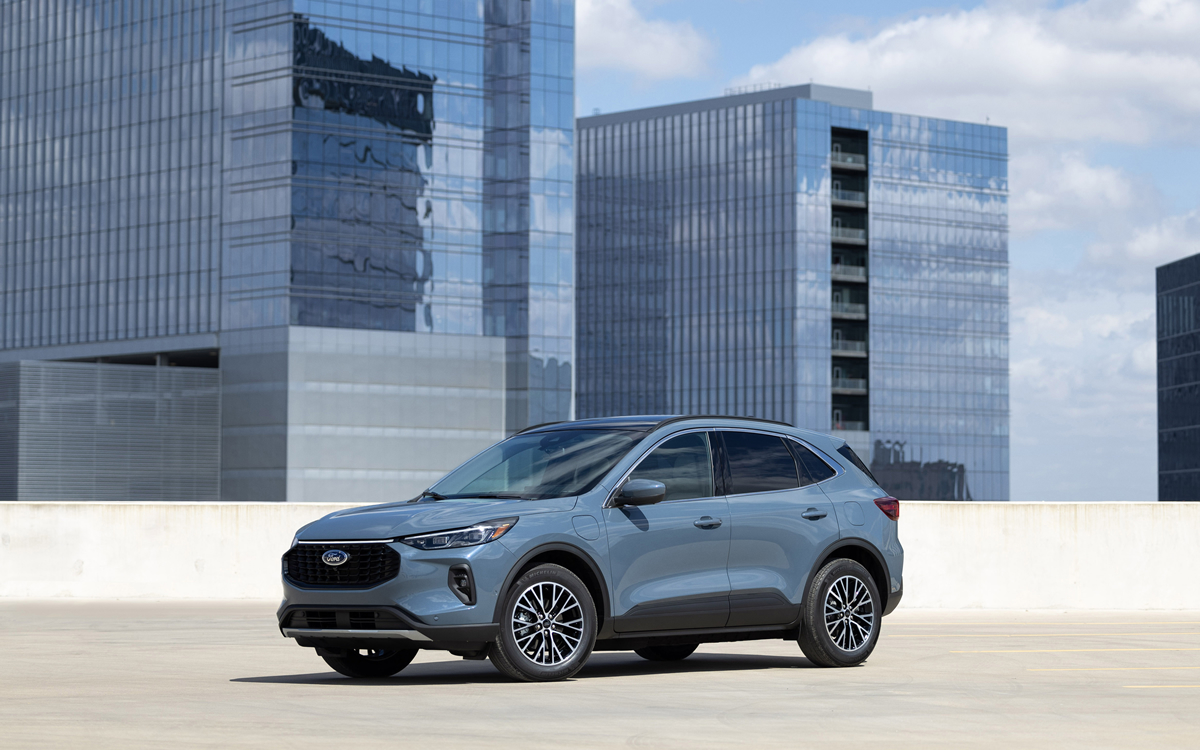 How cool are hybrids? Let us count the ways.
First, hybrids aren't fully electric, so there's no range anxiety about your battery conking out during a trip. Second, sticker prices are lower for hybrids than for electric vehicles. Third, hybrids—especially plug-in hybrids like those reviewed here—have the lowest lifetime maintenance costs.
And, oh yes, hybrids also boast a hoity-toity lineage: The first hybrid, the Mixte, was built in 1902 by Ferdinand Porsche.
FORD ESCAPE PLUG-IN HYBRID
$41,000
MPG: 40 city/40 highway
Electric-only range: 37 miles
0 to 60 mph: 7.7 seconds
PROS: Refreshed design, good fuel economy, roomy.
CONS: Some cheap interior plastics, no ventilated seats, no all-wheel drive.
IN A NUTSHELL: The Ford Escape plug-in hybrid is $13,000 less than its luxe sibling, the Lincoln Corsair. But cheaper doesn't mean lackluster. Exterior styling on an Escape is snazzy, with tasteful LED accent lighting stretching across the top of the grille. Handling is highly responsive, as are the brakes. And there's plenty of zip when driving in all-electric mode. Ford says this Escape can go 37 miles on battery power alone, but for me it was even better—up to 40 miles. Other nice surprises: a hushed cabin and crystal-clear stereo. There's only one trim level, but it's loaded: heated seats, heated steering wheel, dual-zone climate control, tinted rear windows, nav system and more. My test vehicle also came with many sweet options: head-up display, 360-degree split-screen camera, panoramic roof and active park assist. Overall, the Escape may not be as fully upscale as a Lincoln Corsair, but it's pretty close.
KIA SORENTO PLUG-IN HYBRID
$54,000
MPG: 35 city/33 highway
Electric-only range: 32 miles
0 to 60 mph: 7.9 seconds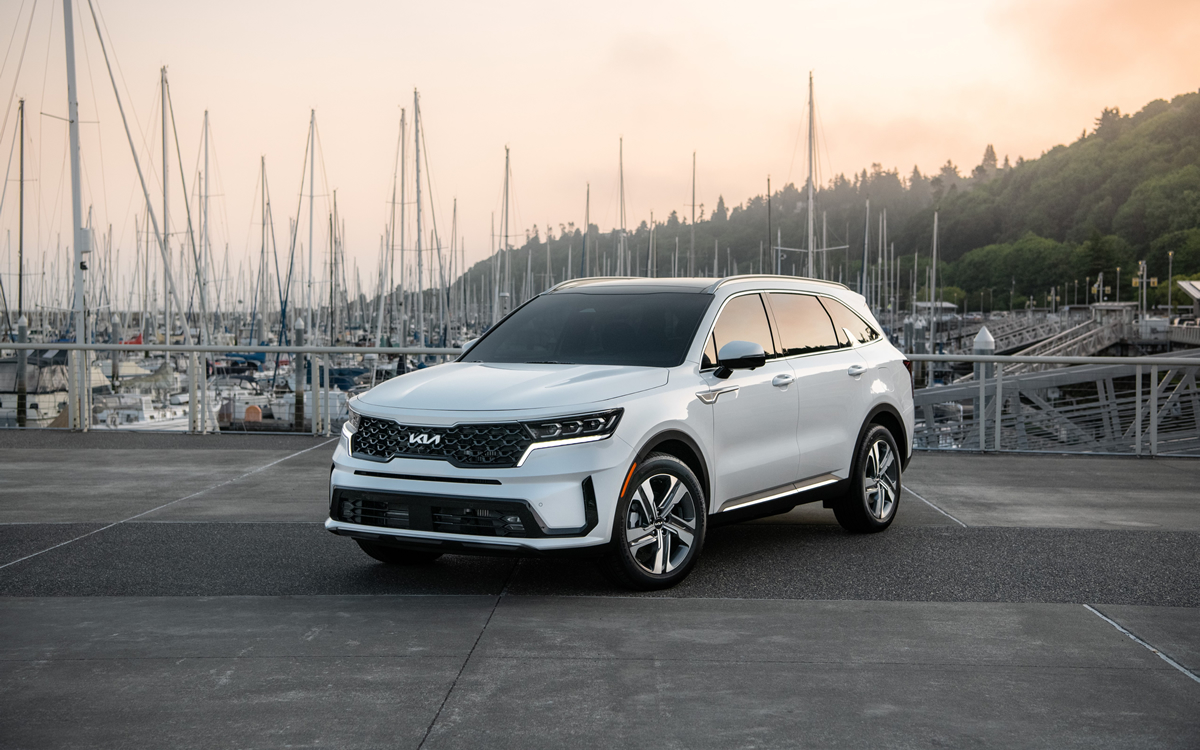 PROS: Fuel efficient, easy to drive, third-row seating.
CONS: Not so sporty, low towing capacity, third row for kids only.
IN A NUTSHELL: Need a larger hauler? The Kia Sorento plug-in hybrid is the most affordable midsize crossovers with third-row seating. A tad slower and less sporty than various competitors, this Kia is still one smooth ride. It felt especially steady as I was weaving through stop-and-go Beltway congestion after some unexpectedly long days at work. In fact, not once did I swear like a New York City cab driver under my breath. What's more, there's plenty of bang for the buck: remote keyless entry, hands-free power liftgate, LED interior lighting, second-row sunshades, 12-speaker premium Bose stereo and other goodies. The seating features alone are impressive: heated/ventilated front seats, heated second-row seats, 14-way power-adjustable driver's seat, 10-way front passenger seat, second-row captain chairs, and 50/50-split folding third-row seat. There are so many safety systems that even Volvo—renowned for its safety innovations—would likely be impressed. I know I was.
LINCOLN CORSAIR PLUG-IN HYBRID
$54,000
MPG: 34 city/32 highway
Electric-only range: 28 miles
0 to 60 mph: 7.0 seconds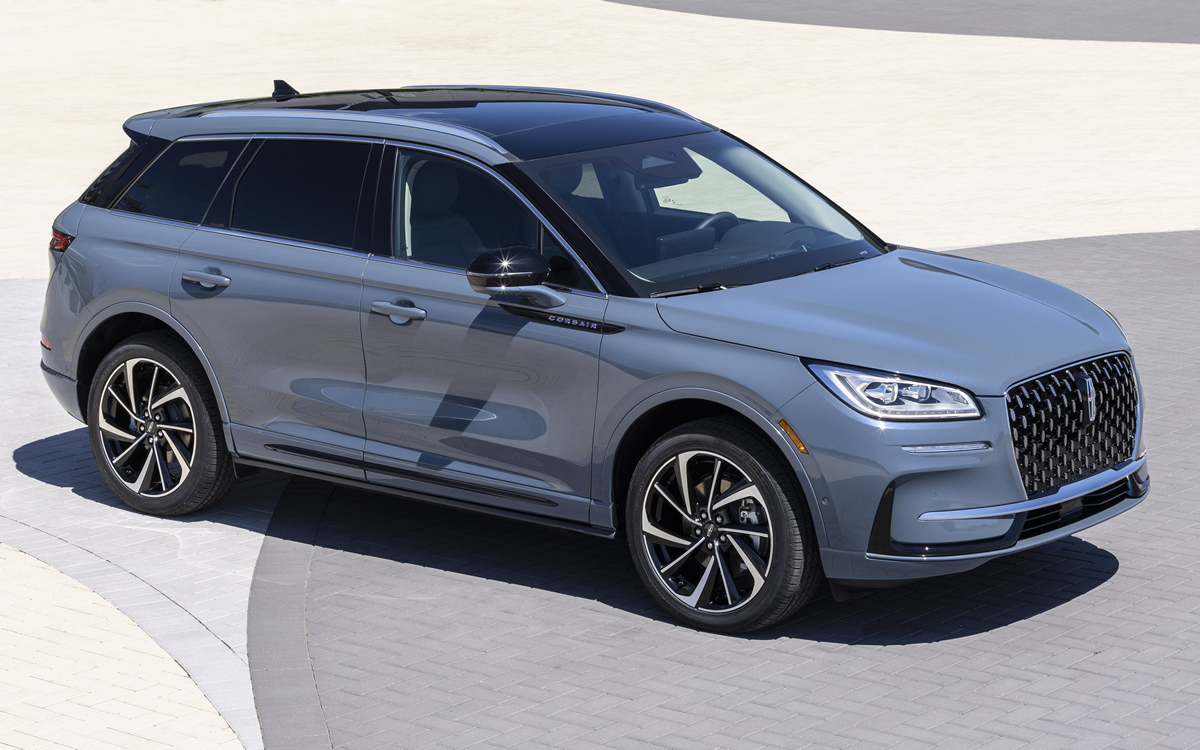 PROS: Glitzy outside, cushy inside, creature comforts galore.
CONS: Pricey, some touchscreen anomalies, battery-only range not so far.
IN A NUTSHELL: As with various other hybrid crossovers, the Lincoln Corsair plug-in is only available in one high-end trim level. Built on the same platform as the less expensive Ford Escape, the Corsair is the better choice for drivers itching for a refined ride. Handling is comparable to a Lexus sedan versus a BMW speedster, though the Corsair is notably faster than an Escape. The Corsair also has a swanky cabin with primo materials. Two new interior colors say it all: Smoked Truffle and Eternal Red. The dash flaunts two large display monitors: 12.3-inch digital gauge cluster and 13.2-inch infotainment touchscreen (note that a few navigation features were less-than-intuitive at first). Nifty amenities include massaging seats, hands-free liftgate, automated parking system and limited hands-free driving. While overall car sales were down last year, sales of EVs and plug-in hybrids were up. These three fuel-friendly rides help explain why.
Fab gifts for car fans
From stuffed animals to a $20,000 model car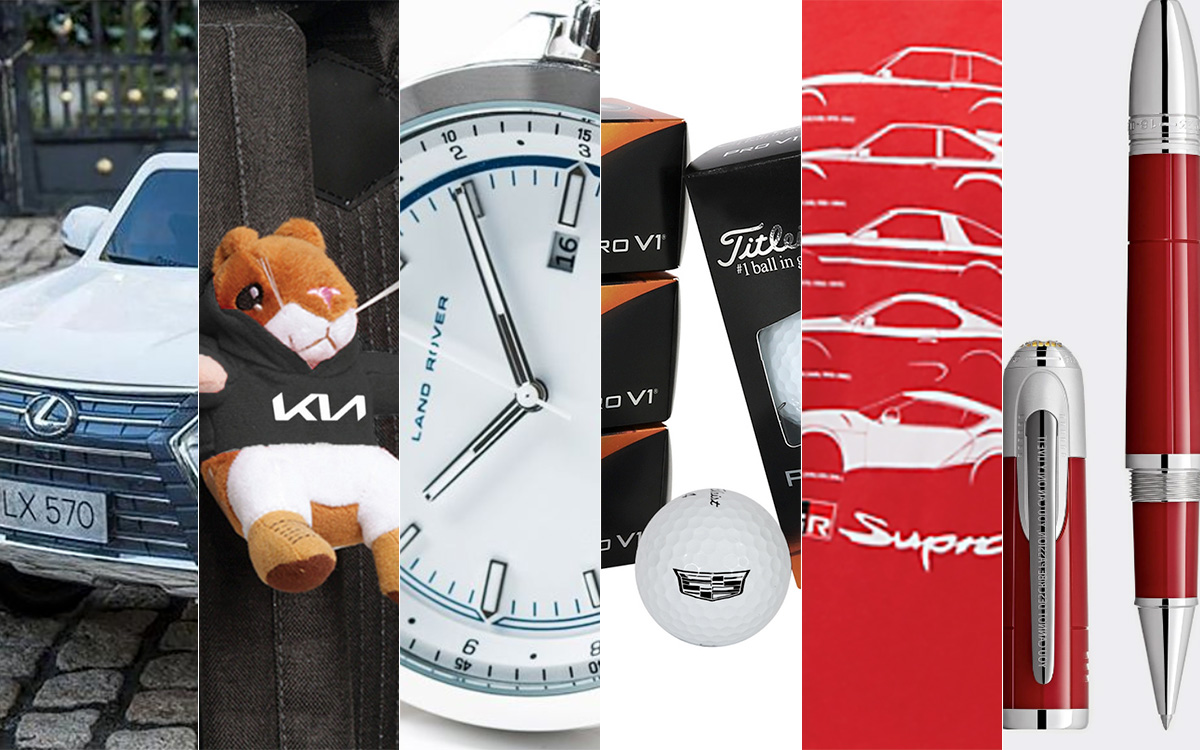 For those of us who still love Tonka Toys and Matchbox cars, here are some fun gift-giving ideas for all ages this holiday season.
---
Ford Bronco Plush Horse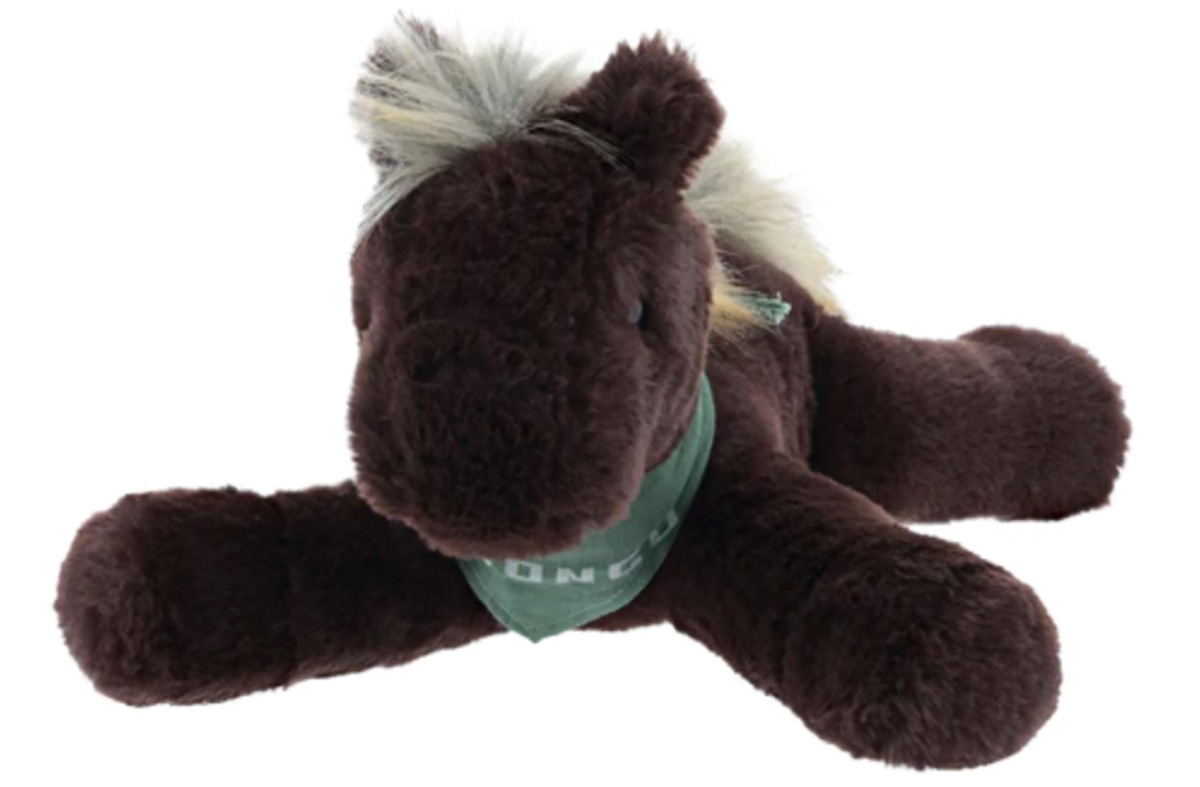 For kids—or adults who just like horsing around—the Ford Bronco polyester stuffed animal ($27) is super soft and comes with a fluffy mane, glossy black eyes and a kicky green bandana. Bonus: It's machine washable.
---
Kia Hamster Seatbelt Buddy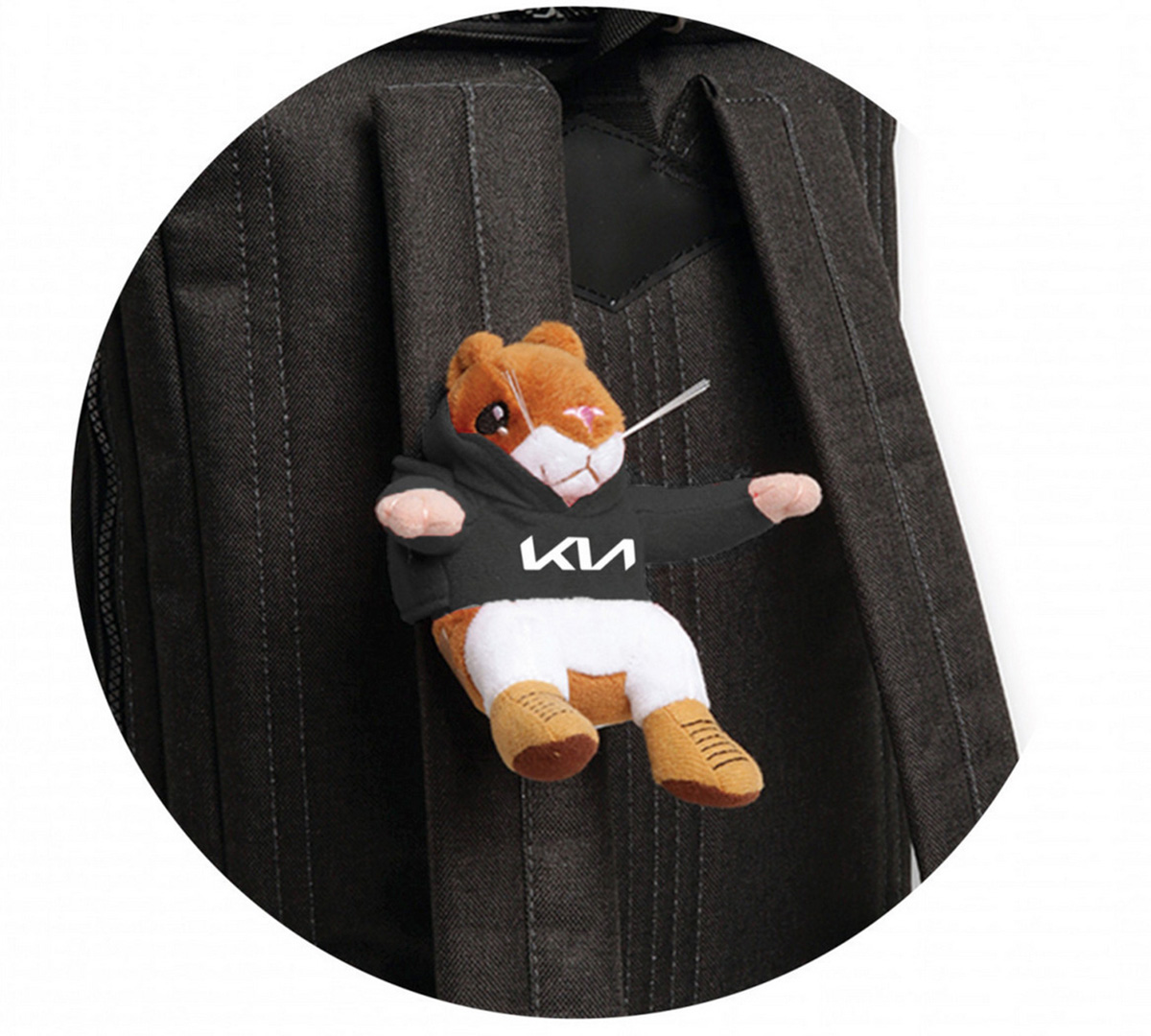 Kia also has its own stuffed animal: the hamster seatbelt buddy ($13), dressed in a black T-shirt and white Kia logo. Two Velcro flaps on the back come together to fit any seatbelt.
---
BMW Small Fashion Wallet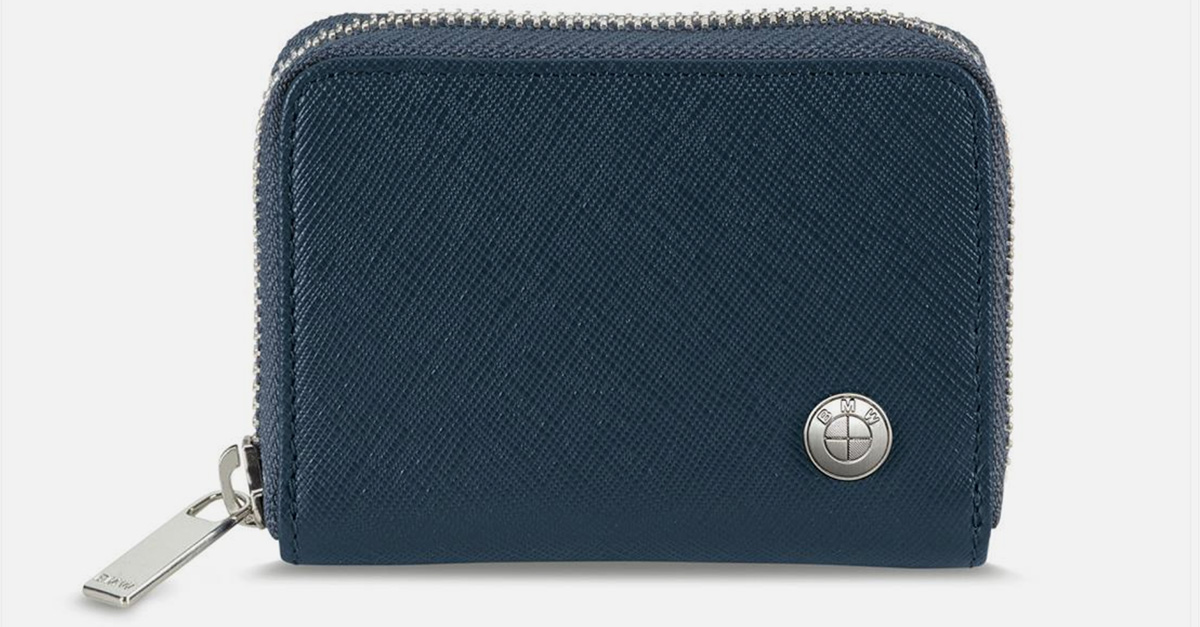 Nix the purses and over-stuffed billfolds. The BMW small fashion wallet ($70) is only 4.1×2.9 inches and features two card slots, one banknote compartment and the BMW logo tastefully stamped on the outside.
---
Vintage Subaru License Plate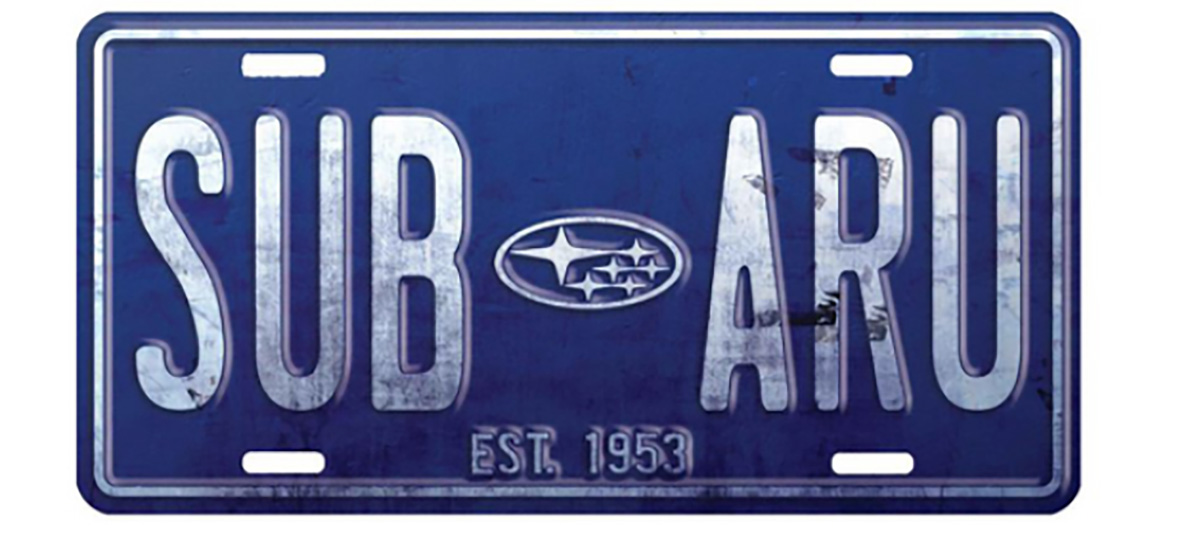 The vintage-looking SUB-ARU license plate ($12) is made of recycled aluminum and measures 6×12 inches. Is it just me, or could there be a subtle message here: I am a "Sub…Are You"?
---
Montblanc Enzo Ferrari Special-Edition Pen

Dedicated to race-car driver and automaker Enzo Ferrari, this Montblanc special-edition pen ($1,000) is made of metal, resin and platinum-plated detailing. The pen cap features the dates of Enzo's birth and first racing victory, while the clip is inscribed with his famous phrase: "You cannot describe passion, you can only live it."
---
Ford Lightning Multi-Tool Keychain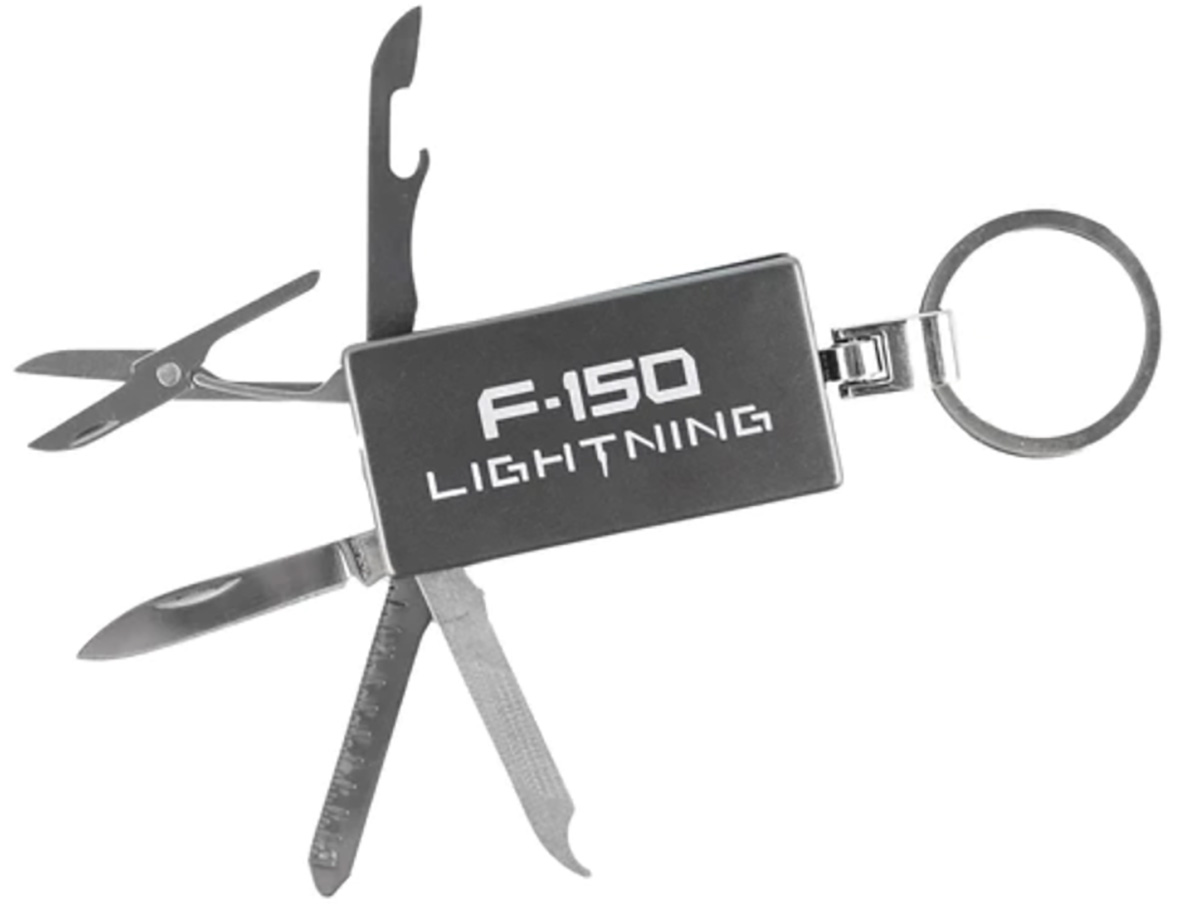 Electric vehicle fans will get a charge out of the Ford Lightning multi-tool keychain ($10), which doubles as bottle opener, scissors, knife, measuring tool and nail file. Made of stainless steel, this keychain is named for the EV version of the Ford F-Series, the best-selling truck in the U.S. for 46 years.
---
Land Rover Classic Watch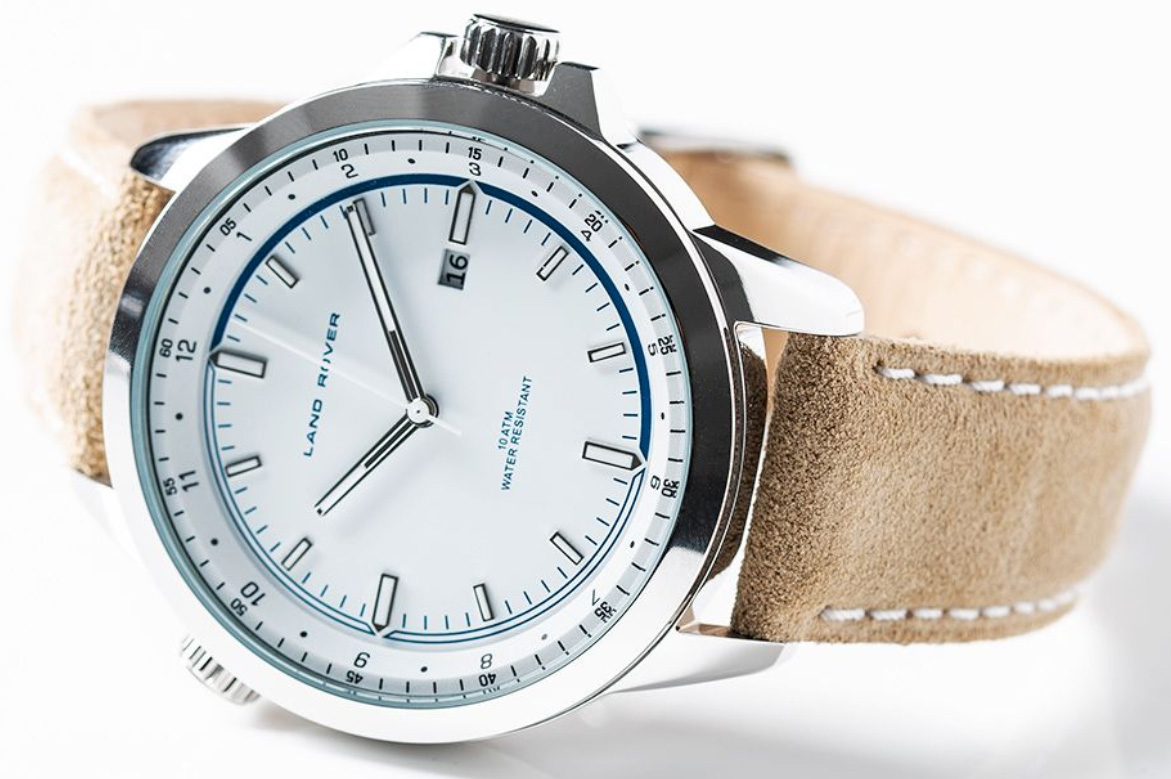 Forget a pricey Rolex, the Land Rover Classic Watch ($207) is all about understated elegance. Features include luminated hands and indices, Land Rover lettering, date aperture, textured Italian leather strap, water-resistant casing, and a rotating outer bezel that can be aligned to a second time zone.
---
Lexus LX 570 Kiddie Car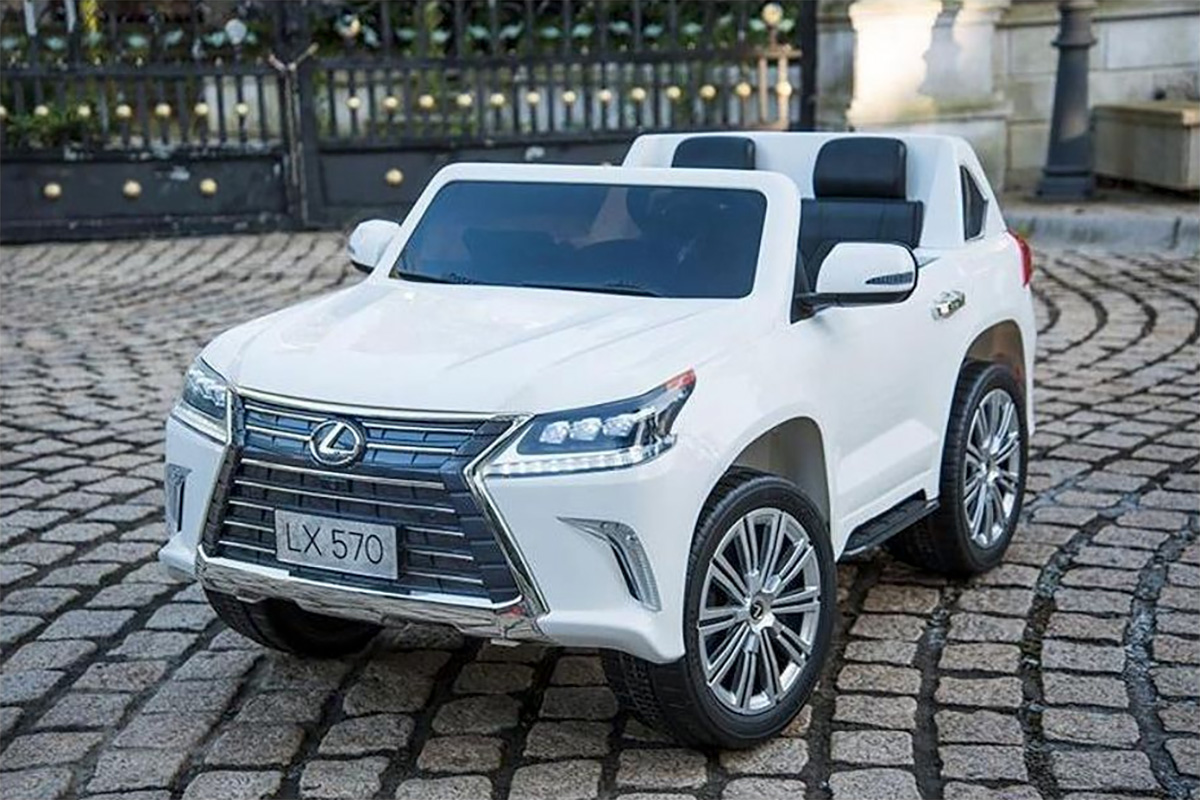 EVs are everywhere, and that includes the battery-powered Lexus LX 570 kiddie car ($695). Built for ages two to seven years old, this ride has a white exterior, chestnut brown interior and working LED lights, doors and seatbelts. With remote control access, the car can be driven manually by children or controlled by parents. Built-in Bluetooth, FM radio, USB and SD port for music are also here. Oh, and there's a real horn to help make sure everybody gets out of the way.
---
Mercedes Game Kit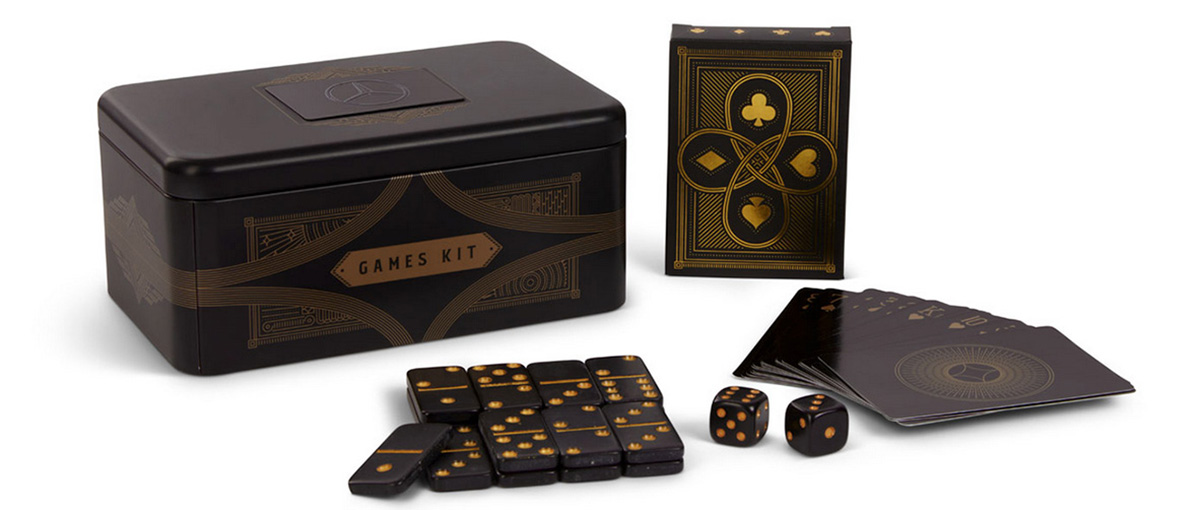 Planes, trains and automobiles…take this Mercedes game kit ($50) anywhere to jazz up your journey. Includes dominoes, dice and playing cards, all in a sturdy metal box.
---
Toyota GR Supra 'Through the Years' T-Shirt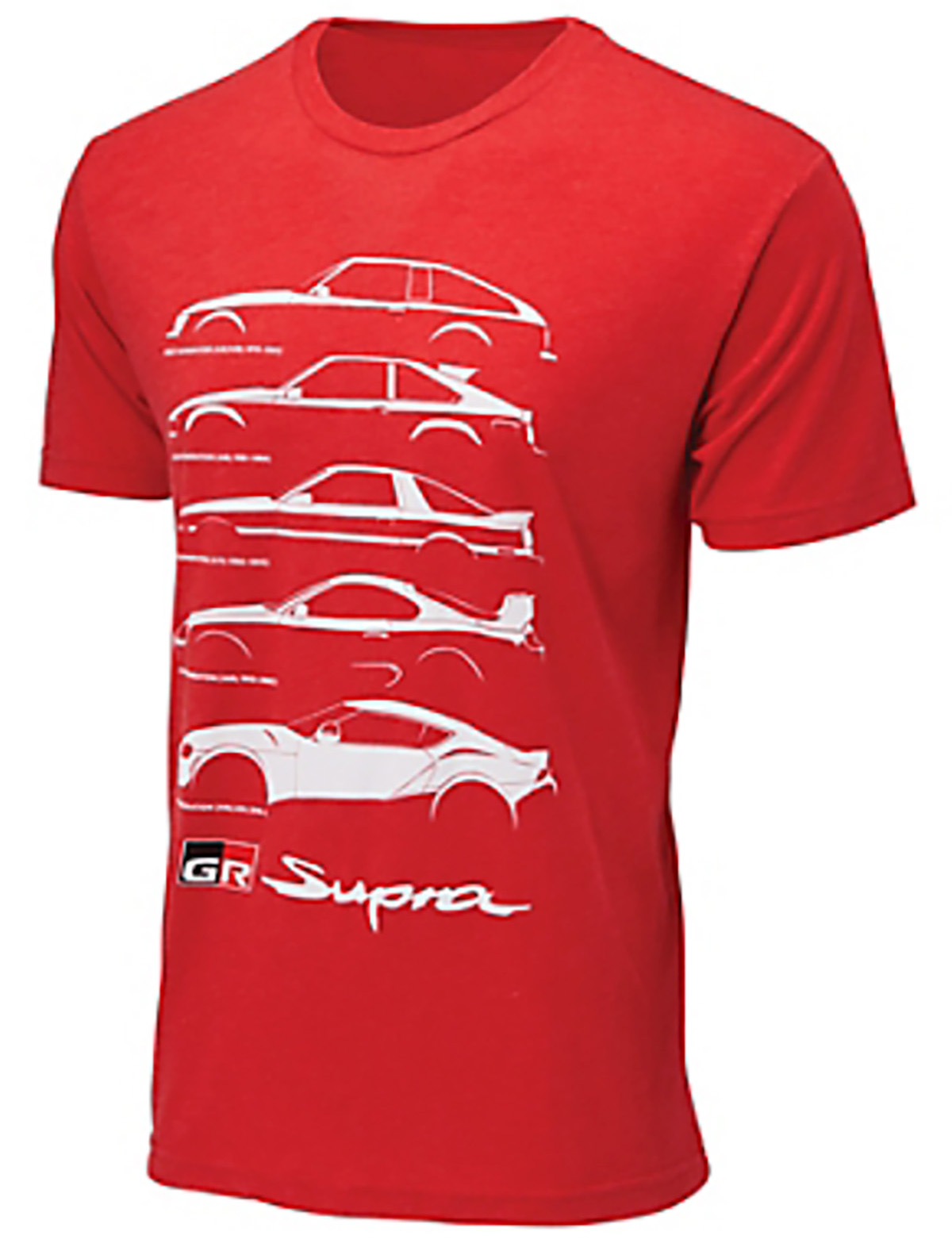 Celebrating Toyota's renowned sportster, the GR Supra "Through the Years" T-shirt ($25) has screen-printed silhouettes of this super coupe from 1978 to today. Made of polyester, cotton and rayon, with tear-away label and side seams.
---
Cadillac Golf Balls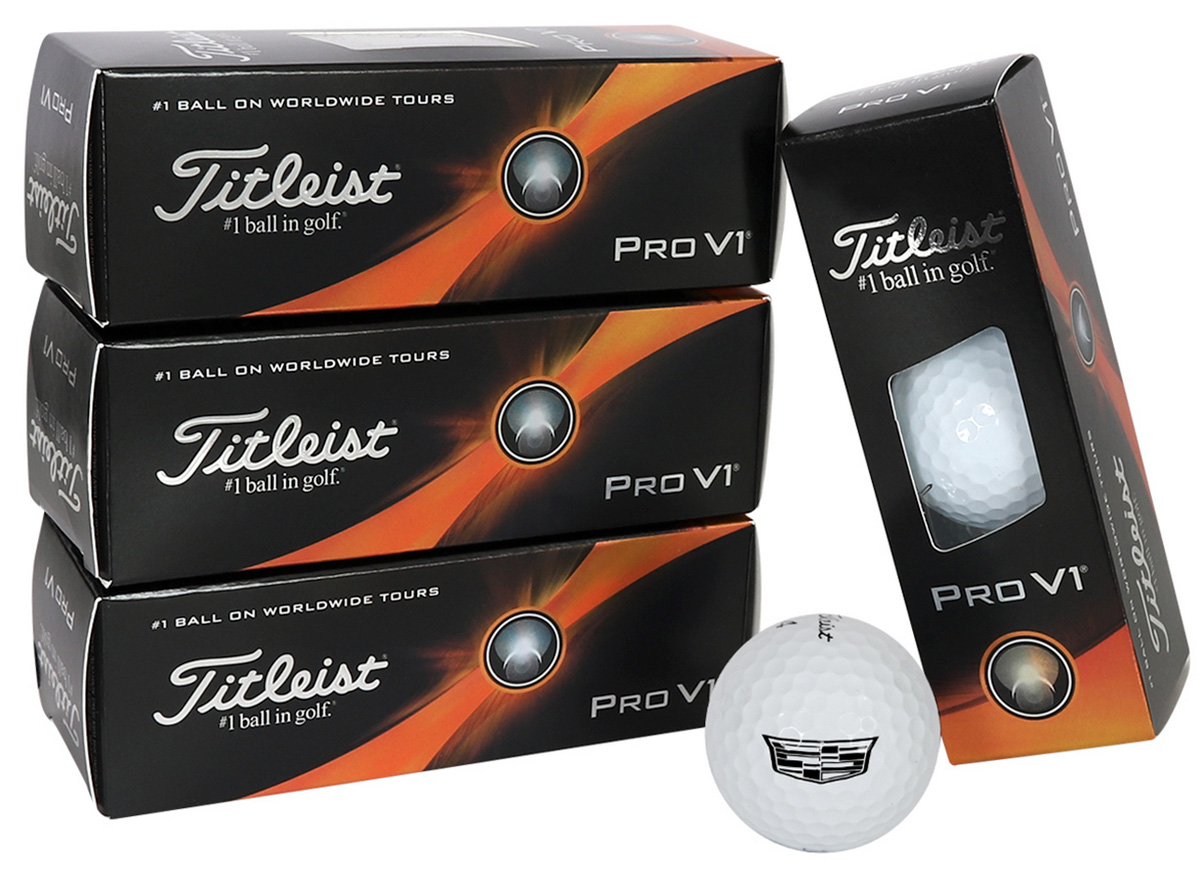 For golfers looking for a Caddy with a capital "C," these Titlest Pro V1 golf balls ($70) sport the Cadillac logo. Softer, quieter and with better game spin than most of the competition, these golf balls are the most popular on the pro tours.
---
Ferrari 250 TR 1958 Lucybelle II Model Car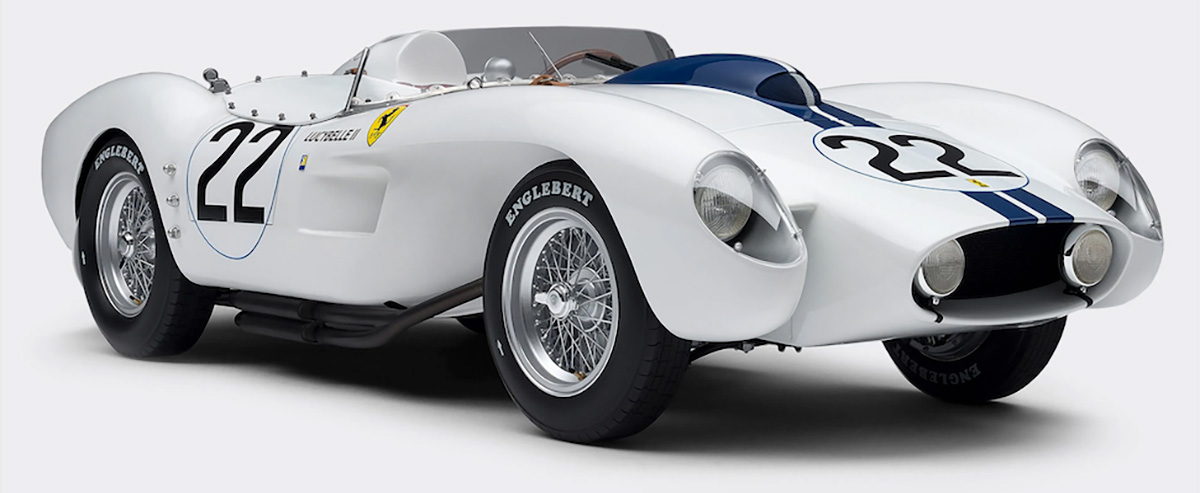 True Ferrari aficionados appreciate how the original 250 TR—named Lucybelle II and driven by American drivers Ed Hugus and Ray Erickson—placed a respectable seventh place at the 24 Hours of Le Mans in 1958. At 24 inches long, this handcrafted 1:8 scale model ($19,995) has thousands of engineered parts (including a trunk that opens and a removable engine cover) to showcase one of the most coveted Ferraris in the world.