J-Pop idol Shinjiro Atae comes out publicly as gay
Telling the fans his story, Shinjiro related that his decision to come Out was based on the seven years he spent living and working in LA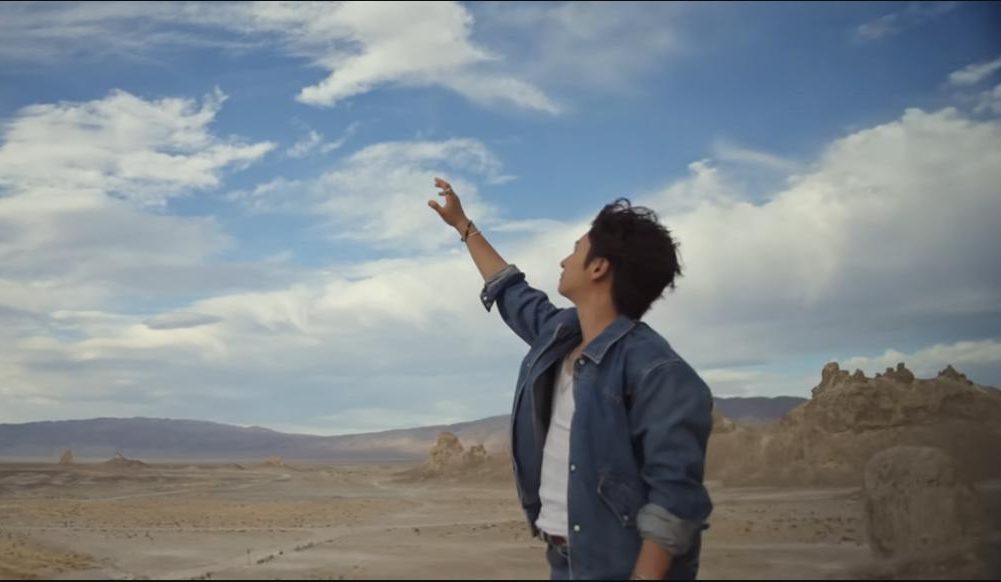 TOKYO, Japan – In a rare move in this conservative nation, Shinjiro Atae, a J-Pop idol announced on social media and during an in-person event Wednesday, standing in front of a few thousand fans onstage in a darkish auditorium in central Tokyo, that he was gay.
In a statement posted to his Instagram, the 34-year-old wrote:
To all my fans, today was a very special day for me. For years, I struggled to accept a part of myself…But now, after all I have been through, I finally have the courage to open up to you about something. I am a gay man.
It has taken me a long time to be able to say I am gay. I could not even say it to myself. However, I've come to realize it is better, both for me, and for the people I care about, including my fans, to live life authentically than to live a life never accepting who I truly am. I hope people who are struggling with the same feeling will find courage and know they are not alone.
I held this event today because I wanted to tell as many of you as possible directly. For those unable to attend I will be posting my full speech on my website tomorrow so you can hear the news in my own words. The link is in my bio (English subtitles available).
When I think of my work in the entertainment industry and the many things for which I am grateful, it is my relationship with my fans that first comes to mind. I thank you guys from the bottom of my heart for standing beside me over the years. I'd also like to thank my family, friends, staff members and my fellow AAA members for providing me their full support throughout this process.
SHINJIRO
Speaking to his fans in Tokyo, Shinjiro Atae known simply as Shinjiro said: "I respect you and consider you deserve to listen to this straight from me," he mentioned, studying from a letter he had ready. "For years, I struggled to just accept part of myself. However now, in any case I've been via, I lastly have the braveness to divulge heart's contents to you about one thing. I'm a homosexual [gay] man."
"It has taken me a long time to be able to say I am gay. I could not even say it to myself," he added.
Telling the fans his story, Shinjiro related that his decision to come Out was based on the seven years he spent living and working in Los Angeles, he noticed how freely gay couples expressed affection in public and had such a intensively supportive community.
"Everybody was so open," Shinjiro said. "Individuals would speak about their vulnerabilities. In Japan, folks assume it's finest to not speak about these issues."
There were drawbacks though he noted to living in LA. When he visited places common with the LGBTQ community in neighborhoods such as West Hollywood, and he bumped into Japanese vacationers and expats, there was the fear somebody may leak a photograph of him at a gay club or out with another guy on a date to the press back in Japan or on Japanese social media.
Shinjiro first entered the highly competitive J-Pop scene eighteen years ago at age 14 as a dancer in 2005. Starting with J-Pop powerhouse 'AAA' as a dancer he built his career as a performer singing in Japanese and then later in English. AAA quickly built a large and fiercely loyal group of followers, recording eight number 10 hits on Billboard Japan's Prime 100 chart.
In 2016, as the members of AAA launched into solo acts, Shinjiro moved to LA and studied English among his other music business pursuits.
Building on his LA experiences, Shinjiro realized that his need to be himself and accepting of his sexual orientation was not political. All he needed was to "normalize" being a gay man. The first person though he noted that he needed to tell was his 66-year-old mother.
"I used to be tremendous stunned, and I had by no means imagined it," she said to a reporter. Asking that her last name not be revealed fearing harassment as there is not wide-spread acceptance of LGBTQ+ people in Japan, she also noted that while she supported her son personally, she was opposed initially when he mentioned he needed to go public. She was anxious about the on-line attacks, bullying or even the resulting discrimination.
However she added; "I'm 200 percent supportive."
His AAA bandmates were shocked yet showed up on Wednesday to cheer him on. Misako Uno, 37, a AAA member, in a backstage interview told reporters; "I need to be a great cushion" for him.
As the event drew to a close Shinjiro ended debuting his new single and video, "Into The Light." The English-language song is in apparent reference to his decision to come out.
SHINJIRO/ 「Into The Light」- Music Video –
Angelica Ross becomes latest Trans talent to choose advocacy over Hollywood bullsh*t
Ross is done. Done with Hollywood, done with us. She says "I'm moving back to Georgia to prepare to run for office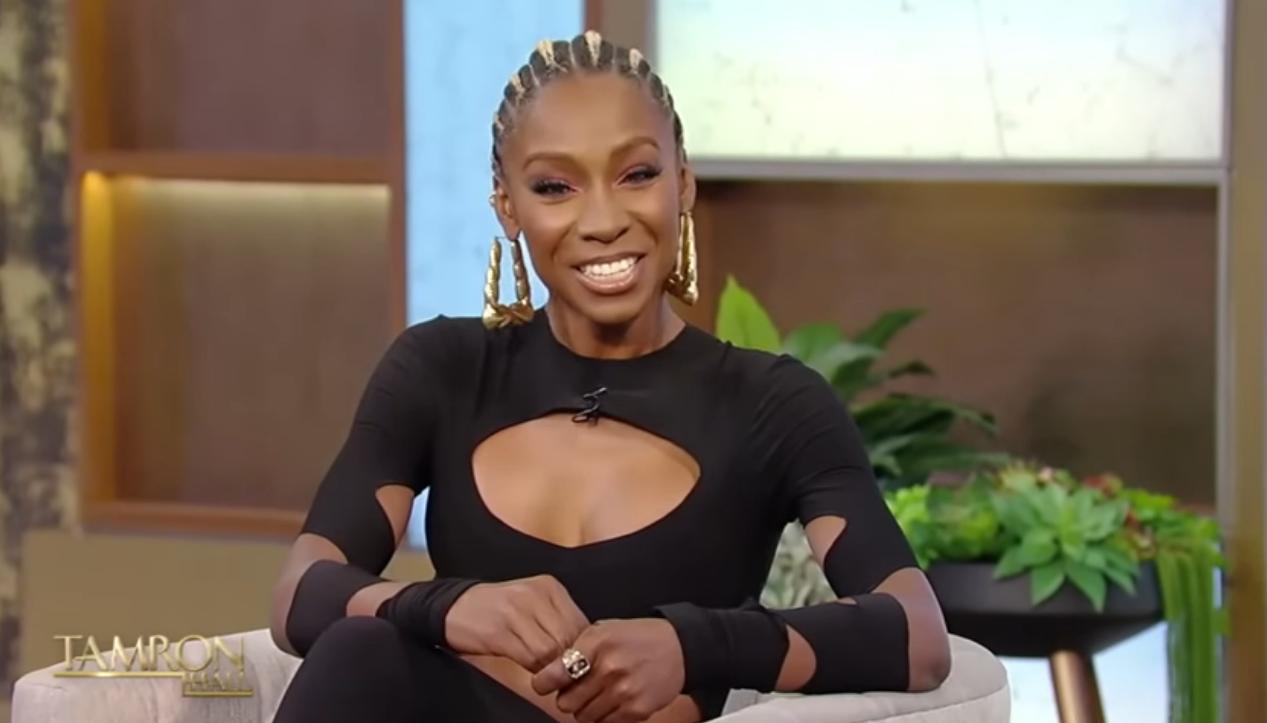 HOLLYWOOD – Angelica Ross, Pose and American Horror Story star, appears set to chuck Hollywood's fantasy horror stories for America's REAL horror show…. Politics.
To quote the late Peter Finch of the yesteryear film about media, Network, she is mad as hell and not going to take it anymore. She is not the first major transgender talent to do so either. Pose writer, director and producer Janet Mock also came out blazing against Hollywood with both guns a fire, "I am angry" she shouted in a speech she delivered at a Pose premiere party a few years back. ""F–k Hollywood … Does this make you uncomfortable? It should. It should make you f–king shake in your motherf–king boots. This is speaking truth. This is what 'Pose' is." She asserted about the lesser pay she received than other white producers. "It's a show, but it means so much to everyone to 'ensure that we enable black and brown trans women to make it' because that sounds good. It makes you comfortable to talk like that because then I don't scare you into facing the f–king truth. You all have stomped on us."
One black trans woman who stood and cheered her on that night was Angelica Ross.
Ross speculated to The Hollywood Reporter that her spiritual support of Mock that night may have inspired bad blood with top boss Ryan Murphy. "I was in the audience, and I was standing up and supporting her and telling her vocally, 'I've got your back.' I'm not saying that I agree with the way that she did things, but I'm like, 'Janet's very smart. Why would she do something so dramatic?' And I knew there had to be a reason. And when I talked to her, she told me, 'Girl, you think this is the first time Ryan Murphy's hearing me say any of this? I've said this all to him."
Angelica Ross thought Murphy was going to be her hero. Instead, he turned out to be her ghost. She had pitched the idea of an AHS with an all black woman cast. He was on board and enthusiastic.
Until he wasn't. Then he was gone, no explanation, and no renewal of her for a future season of AHS either.
As Ross tried to make sense, and capitalize on exercising power in Hollywood, ("What I witnessed — my eyes just bucked open. I just wasn't sure what I was witnessing. I definitely was witnessing a lot of white men on set in kind of a white-male-dominated space"), she found herself embracing another power that was not so insanely confusing: advocacy. 'Ever since I've been on Pose, your white actors aren't clocking in like we're clocking in. We have to go out there now because Pose is this big show. And you're saying that Pose is not just entertainment, it's an act of advocacy. You're not calculating that you have turned your actors also into advocates."
So, with the ambition of an artist, and the integrity of an advocate, Ross observed the power brokering of those who might not have had power in the past: white women. She was both admiring, and appalled. "Somehow folks like Emma Roberts and others — I mean even Billie Lourd, but Billie Lourd I'm cool with — those girls were able to make moves on the set. They were able to open up their mouths and things moved. Sometimes I didn't know if I was watching a mean girl or if I was just watching a woman standing up for herself."
She took the observation to heart and stood up against transphobia and racism on the set. One incident was reportedly when Roberts mistook making a transphobic comment as an "innocent" attempt to be shady. Ross called her out on it. According to Ross, Roberts later regretted her behavior "Emma's got big balls…This girl is no damsel in distress, ever" and she called to apologize. What ensued was a poignant discussion on what it means to be an "ally." Roberts earnestly told Ross she wanted to be one, and that she saw Ross's advocacy. Ross responded, "You can't call yourself an ally. It is an action. You need to be real with me in this conversation. I'm being real with you. You were being messy…Oh, so you see me? You see me talking about the anti-Blackness? Are you using your platform to amplify the work that I'm doing? No, you haven't. So what kind of ally are you?"
Mic drop.
Ross also found herself having to stand up against the harassment of a crew member who was frequently by her side sporting Trump-ian ilk racism including BUILD THAT WALL and I DON'T KNEEL. She put her foot down and demanded that director John Gray do something about it. Gray did something. He ran to HR,
As the bureaucrats poured though employment manuals trying to find the homogenous "make everyone happy" solution, Ross got pissed and posted about the situation on the X that used to be Twitter. This freaked everyone out, including Murphy himself, and they all demanded she take her post down.
Clearly all involved were oblivious to the fact that they were suppressing Ross's "free speech" while ruminating over the "free speech" rights of the white dude grip on the set.
"I've dealt with this before. This is not my first time at the rodeo of dealing with that energy of white people who think that they are doing good but won't check their own selves when someone Black or of the people they're trying to help is telling them, 'You have a blind spot" Ross says.
That is all in the past now though. Ross is done. Done with Hollywood, done with us. She tells the Hollywood Reporter, "I'm moving back to Georgia to prepare to run for office. I've been consulting with Renitta Shannon, a former Georgia state representative who also just recently ran for lieutenant governor. I go into candidate and campaign training next month. I have also been speaking with folks like Bruce Franks Jr., who is also a Black politician from Missouri who shook the table. So I'm fully walking away from Hollywood. But I'm always going to be who I am. You don't have to be on TV to be a creative person, to live a creative life."
So. A powerful actress got her feelings hurt, but may have learned how to be a better and true ally, and we all are waiting to see her prove it. A hugely powerful, talented and progressive media titan got spanked (again) and hopefully will cherish, elevate and value the well spring he heralded publicly: beautiful forthright trans women of color.
And an advocate burned in the capitalistic, transphobic, racist heat of American business has risen as a phoenix to become a professional powerful ADVOCATE, no more to fight using subtleties and stories, but to star as herself taking on the establishment head on.
That is a show we all need.
*****************************************************************************************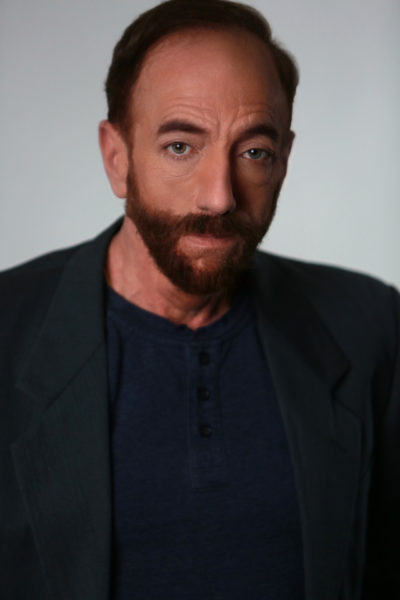 Rob Watson is the host of the popular Hollywood-based radio/podcast show RATED LGBT RADIO.
He is an established LGBTQ columnist and blogger having written for many top online publications including The Los Angeles Blade, The Washington Blade, Parents Magazine, the Huffington Post, LGBTQ Nation, Gay Star News, the New Civil Rights Movement, and more.
He served as Executive Editor for The Good Man Project, has appeared on MSNBC and been quoted in Business Week and Forbes Magazine.
He is CEO of Watson Writes, a marketing communications agency, and can be reached at [email protected] .