A legacy bigger than 'Pee-Wee,' Paul Reubens dies at age 70
Though he never declared himself to be queer, he became a queer hero, simply by outlasting the hatred until it was forgotten and irrelevant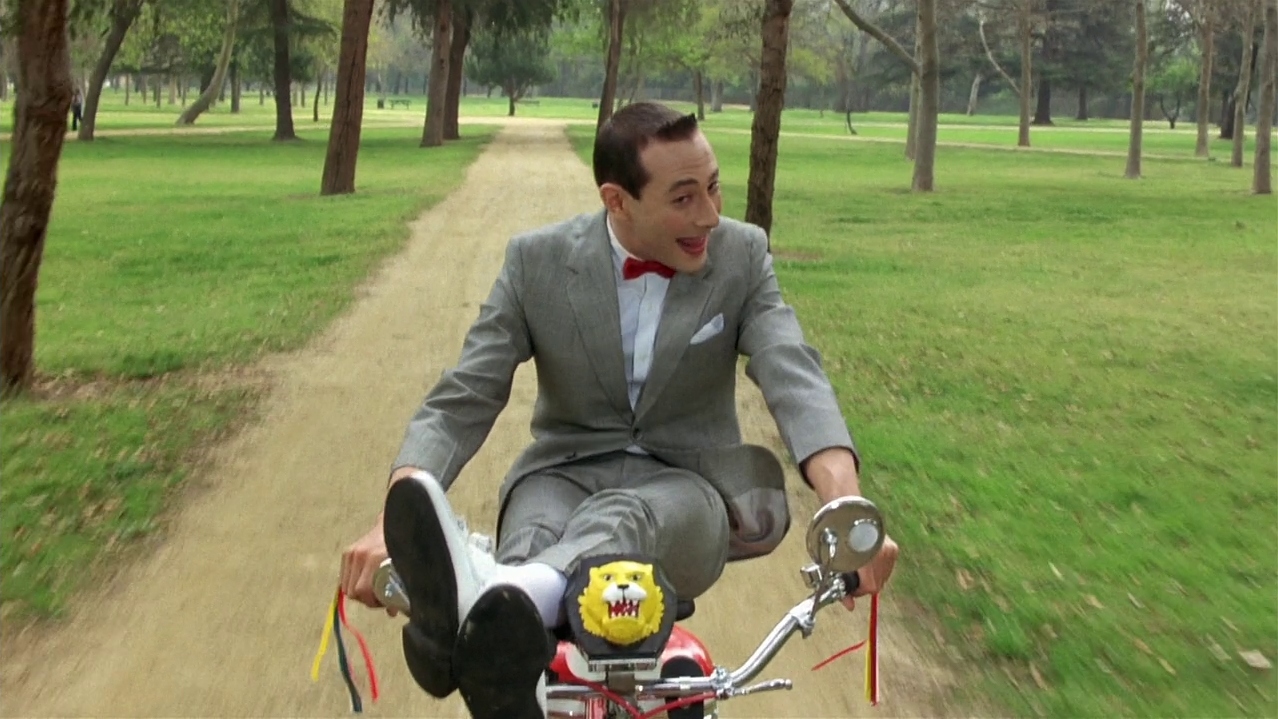 LOS ANGELES – Even though most of us assumed he was gay, Paul Reubens never officially came out.
He scarcely had to, really. His public image – indelibly associated with a character whose name became essentially synonymous with his own – was built on a foundation of camp, and the children's TV series that brought him into the households of millions of grateful parents was renowned for its ability to offer genuinely innocent entertainment for kids while simultaneously keeping the grown-ups in the room laughing with the kind of winking adult humor that would go right over the little ones' heads.
Much of that humor was laced with obvious queer subtext, and the overall look and tone of the show, from its kitschy design to Pee-Wee's starry-eyed fondness for his friend Cowboy Curtis (as portrayed by a young Laurence Fishburne), made his queerness appear so obvious that coming out would be a mere formality.
This was queer underground culture exploding into the mainstream under camouflage of whimsy, all being orchestrated by a master showman who had to know exactly what he was doing.
Yet in the public record, there was never any verification of Reubens's place on the sexuality spectrum. Indeed, the facts favor a heterosexual orientation – a temporary "marriage" to Doris Duke heiress Chandi Heffner, concocted as an impromptu publicity stunt, and his long-term relationship with actress Debi Mazar, whom he credited with helping him overcome his depression after the notorious 1991 public indecency charge that derailed his career.
As to that incident, Reubens came to be as known for it as much as for being Pee-Wee. Arrested for public masturbation during a surprise police inspection at an adult theater in Sarasota, Fla., he avoided the misdemeanor charge with a plea bargain and 75 hours of community service – but the real punishment, which no court of law could stay, was assured as soon as the news of his salacious "crime" broke to the press the day after his arrest.
A victim of "cancel culture" before the term had ever been coined, he became the butt of 1,000 prurient jokes by late-night TV comedians; worse, he was the target of countless tabloid "exposés" playing to the alarmist fears and prejudices of religious conservatives. Both Reubens and his bow-tied alter-ego quickly became persona non grata in the eyes of pop culture.
A decade later, there was another scandal. In 2002, after Reubens was named by an informant in the child pornography case against fellow actor Jeffrey Jones, Los Angeles police raided his home and found images they claimed depicted minors engaged in sexual conduct; though the material consisted mostly of old beefcake magazines and other gay-themed vintage erotica, he was charged with misdemeanor possession.
There was another plea bargain, this time leading to a three-year registration as a sex offender, but Reubens maintained his innocence, characterizing the images in question as art rather than pornography – an eternal debate that hardly mattered to anyone who had already made up their mind about him.
Incredibly, perhaps, that wasn't the end of his story. In 2010, he mounted a new version of "The Pee-Wee Herman Show" stage performance that had originally launched the character in the early 1980s, and thanks to a shift in attitudes, coupled with inexorable childhood nostalgia from the now-grown fans of his TV show, the rebooted Pee-Wee was a hit once more. After a sold-out Los Angeles run, the production moved to Broadway for a limited engagement and played to equally packed houses.
Reubens would continue to be active. After several attempts to develop a new film project for the character – the first, "Pee-Wee's Big Adventure" (1985), had been a surprise sensation that established director Tim Burton as a star in his own right – he succeeded with Netflix's "Pee-Wee's Big Holiday" (2016), which took him on a cross-country quest fueled by his budding "bromance" with hunky actor Joe Manganiello. More overtly gay in subtext than any of his prior efforts, it still became a hit; in retrospect it felt like the moment when Reubens – and Pee-Wee, of course – finally achieved redemption.
Looking at the legacy he has left behind, however, perhaps he never really needed redemption. In the context of their time, his "crimes" were surely sensationalized by what is now an all-too-familiar pattern of culture warfare, in which the hardcore religious right, emboldened by the Reagan-era political maneuvering that amplified their influence and bent on enforced conformity to social "norms" as they defined them, embarked on a campaign to dismiss, demean, and demonize a beloved public figure they saw as dangerous.
That he was never officially "out" was immaterial – what he represented was queer as could be, and that was all that mattered. They took him down with gleeful abandon, either way, because they recognized the subversive message of acceptance embedded in his goofy comedy.
They weren't wrong. It's easy to draw a direct line of influence between the subversive camp of "Pee-Wee's Playhouse" and the drag queen story hours that have so many conservatives clutching their pearls today. Pee-Wee was paving the way for a future they feared, and they made it their mission to stop him.
That might sound like a conspiracy theory, but no conspiracy is necessary when there's a shared commitment to a common goal; given the well-documented history of police persecution toward openly queer expression, it doesn't take much imagination to read between the lines and surmise a deeper intent behind his arrests, and all that would then be required from civilian homophobes would be to decry his immorality in the name of "saving the children"— a tactic so familiar as to be banal.
Of course, it's easy to see patterns and speculate about what's behind them; but even if Paul Reubens was an unfortunate victim of overzealous law enforcement who literally got caught with his pants down, the result was the same. He was made into a pariah because he carried a vision of a world where queerness could be family-friendly, too.
Seen that way, the eventual comeback of Paul Reubens seems less like a redemption than a triumph against small-minded bigotry. In the end, the good will he temporarily lost came back with a vengeance, because instead of giving up, he kept fighting. He survived the best efforts to erase him from cultural memory and was welcomed back to the spotlight with open arms.
Now, in the wake of his passing at 70 after a six-year bout with cancer that he kept secret, headlines of his obituary are describing him as "beloved."
Reubens's real contribution may well be summed up in the example he set for the rest of us. Though he never declared himself to be queer, he became a queer hero, simply by outlasting the hatred until it was forgotten and irrelevant.
In a time when such hate has turned itself against so many, and with such terrifying virulence, that accomplishment stands as a much-needed reminder that, though it may sometimes overwhelm us, it can never truly defeat us if we stay the course – and if Pee-Wee was able to do it, then maybe the rest of us can, too.
Angelica Ross becomes latest Trans talent to choose advocacy over Hollywood bullsh*t
Ross is done. Done with Hollywood, done with us. She says "I'm moving back to Georgia to prepare to run for office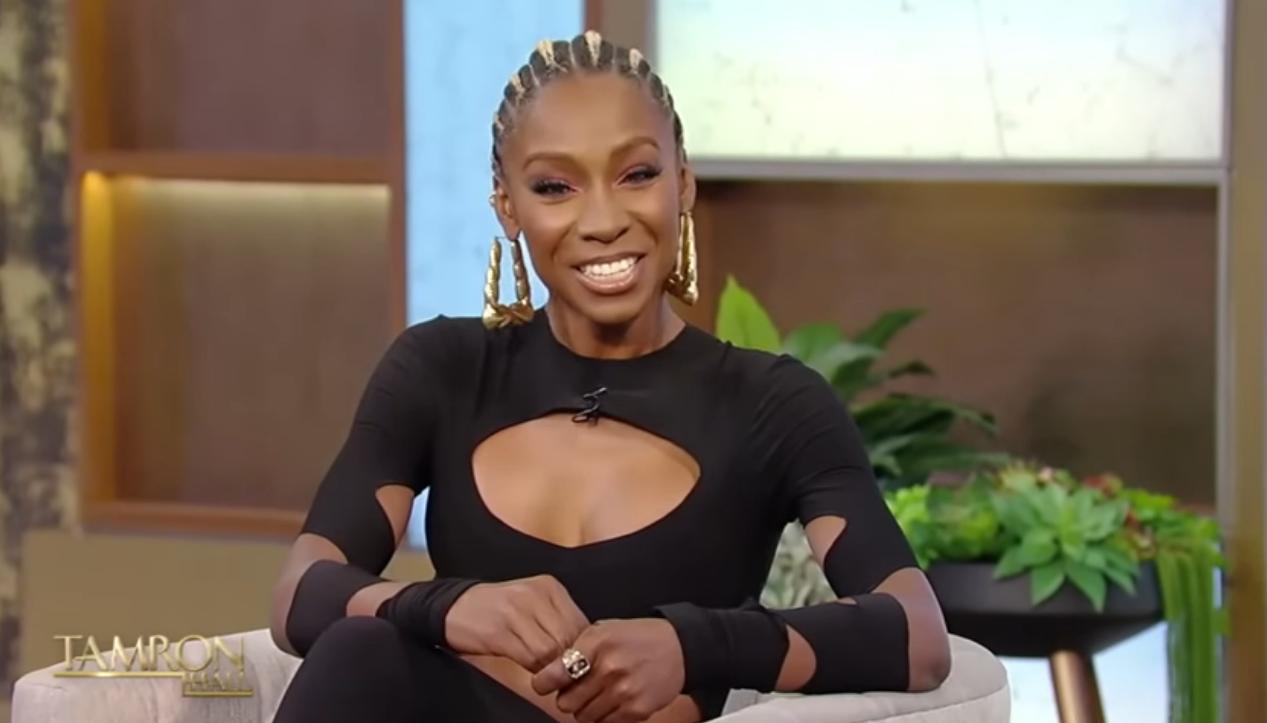 HOLLYWOOD – Angelica Ross, Pose and American Horror Story star, appears set to chuck Hollywood's fantasy horror stories for America's REAL horror show…. Politics.
To quote the late Peter Finch of the yesteryear film about media, Network, she is mad as hell and not going to take it anymore. She is not the first major transgender talent to do so either. Pose writer, director and producer Janet Mock also came out blazing against Hollywood with both guns a fire, "I am angry" she shouted in a speech she delivered at a Pose premiere party a few years back. ""F–k Hollywood … Does this make you uncomfortable? It should. It should make you f–king shake in your motherf–king boots. This is speaking truth. This is what 'Pose' is." She asserted about the lesser pay she received than other white producers. "It's a show, but it means so much to everyone to 'ensure that we enable black and brown trans women to make it' because that sounds good. It makes you comfortable to talk like that because then I don't scare you into facing the f–king truth. You all have stomped on us."
One black trans woman who stood and cheered her on that night was Angelica Ross.
Ross speculated to The Hollywood Reporter that her spiritual support of Mock that night may have inspired bad blood with top boss Ryan Murphy. "I was in the audience, and I was standing up and supporting her and telling her vocally, 'I've got your back.' I'm not saying that I agree with the way that she did things, but I'm like, 'Janet's very smart. Why would she do something so dramatic?' And I knew there had to be a reason. And when I talked to her, she told me, 'Girl, you think this is the first time Ryan Murphy's hearing me say any of this? I've said this all to him."
Angelica Ross thought Murphy was going to be her hero. Instead, he turned out to be her ghost. She had pitched the idea of an AHS with an all black woman cast. He was on board and enthusiastic.
Until he wasn't. Then he was gone, no explanation, and no renewal of her for a future season of AHS either.
As Ross tried to make sense, and capitalize on exercising power in Hollywood, ("What I witnessed — my eyes just bucked open. I just wasn't sure what I was witnessing. I definitely was witnessing a lot of white men on set in kind of a white-male-dominated space"), she found herself embracing another power that was not so insanely confusing: advocacy. 'Ever since I've been on Pose, your white actors aren't clocking in like we're clocking in. We have to go out there now because Pose is this big show. And you're saying that Pose is not just entertainment, it's an act of advocacy. You're not calculating that you have turned your actors also into advocates."
So, with the ambition of an artist, and the integrity of an advocate, Ross observed the power brokering of those who might not have had power in the past: white women. She was both admiring, and appalled. "Somehow folks like Emma Roberts and others — I mean even Billie Lourd, but Billie Lourd I'm cool with — those girls were able to make moves on the set. They were able to open up their mouths and things moved. Sometimes I didn't know if I was watching a mean girl or if I was just watching a woman standing up for herself."
She took the observation to heart and stood up against transphobia and racism on the set. One incident was reportedly when Roberts mistook making a transphobic comment as an "innocent" attempt to be shady. Ross called her out on it. According to Ross, Roberts later regretted her behavior "Emma's got big balls…This girl is no damsel in distress, ever" and she called to apologize. What ensued was a poignant discussion on what it means to be an "ally." Roberts earnestly told Ross she wanted to be one, and that she saw Ross's advocacy. Ross responded, "You can't call yourself an ally. It is an action. You need to be real with me in this conversation. I'm being real with you. You were being messy…Oh, so you see me? You see me talking about the anti-Blackness? Are you using your platform to amplify the work that I'm doing? No, you haven't. So what kind of ally are you?"
Mic drop.
Ross also found herself having to stand up against the harassment of a crew member who was frequently by her side sporting Trump-ian ilk racism including BUILD THAT WALL and I DON'T KNEEL. She put her foot down and demanded that director John Gray do something about it. Gray did something. He ran to HR,
As the bureaucrats poured though employment manuals trying to find the homogenous "make everyone happy" solution, Ross got pissed and posted about the situation on the X that used to be Twitter. This freaked everyone out, including Murphy himself, and they all demanded she take her post down.
Clearly all involved were oblivious to the fact that they were suppressing Ross's "free speech" while ruminating over the "free speech" rights of the white dude grip on the set.
"I've dealt with this before. This is not my first time at the rodeo of dealing with that energy of white people who think that they are doing good but won't check their own selves when someone Black or of the people they're trying to help is telling them, 'You have a blind spot" Ross says.
That is all in the past now though. Ross is done. Done with Hollywood, done with us. She tells the Hollywood Reporter, "I'm moving back to Georgia to prepare to run for office. I've been consulting with Renitta Shannon, a former Georgia state representative who also just recently ran for lieutenant governor. I go into candidate and campaign training next month. I have also been speaking with folks like Bruce Franks Jr., who is also a Black politician from Missouri who shook the table. So I'm fully walking away from Hollywood. But I'm always going to be who I am. You don't have to be on TV to be a creative person, to live a creative life."
So. A powerful actress got her feelings hurt, but may have learned how to be a better and true ally, and we all are waiting to see her prove it. A hugely powerful, talented and progressive media titan got spanked (again) and hopefully will cherish, elevate and value the well spring he heralded publicly: beautiful forthright trans women of color.
And an advocate burned in the capitalistic, transphobic, racist heat of American business has risen as a phoenix to become a professional powerful ADVOCATE, no more to fight using subtleties and stories, but to star as herself taking on the establishment head on.
That is a show we all need.
*****************************************************************************************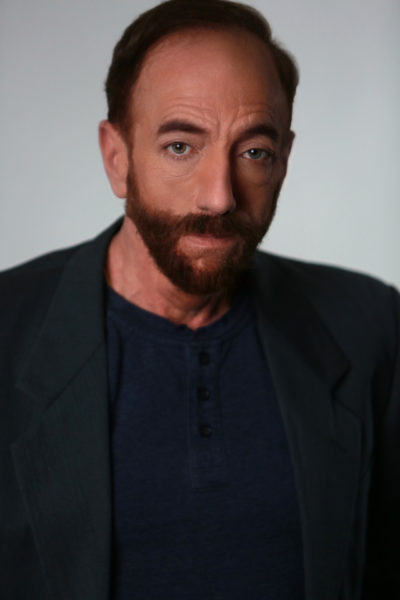 Rob Watson is the host of the popular Hollywood-based radio/podcast show RATED LGBT RADIO.
He is an established LGBTQ columnist and blogger having written for many top online publications including The Los Angeles Blade, The Washington Blade, Parents Magazine, the Huffington Post, LGBTQ Nation, Gay Star News, the New Civil Rights Movement, and more.
He served as Executive Editor for The Good Man Project, has appeared on MSNBC and been quoted in Business Week and Forbes Magazine.
He is CEO of Watson Writes, a marketing communications agency, and can be reached at [email protected] .