Capitola Police investigating Pride Flag theft as potential hate crime
Capitola Police said repeated thefts of the flags appear "isolated and targeted toward the demonstration of this particular flag"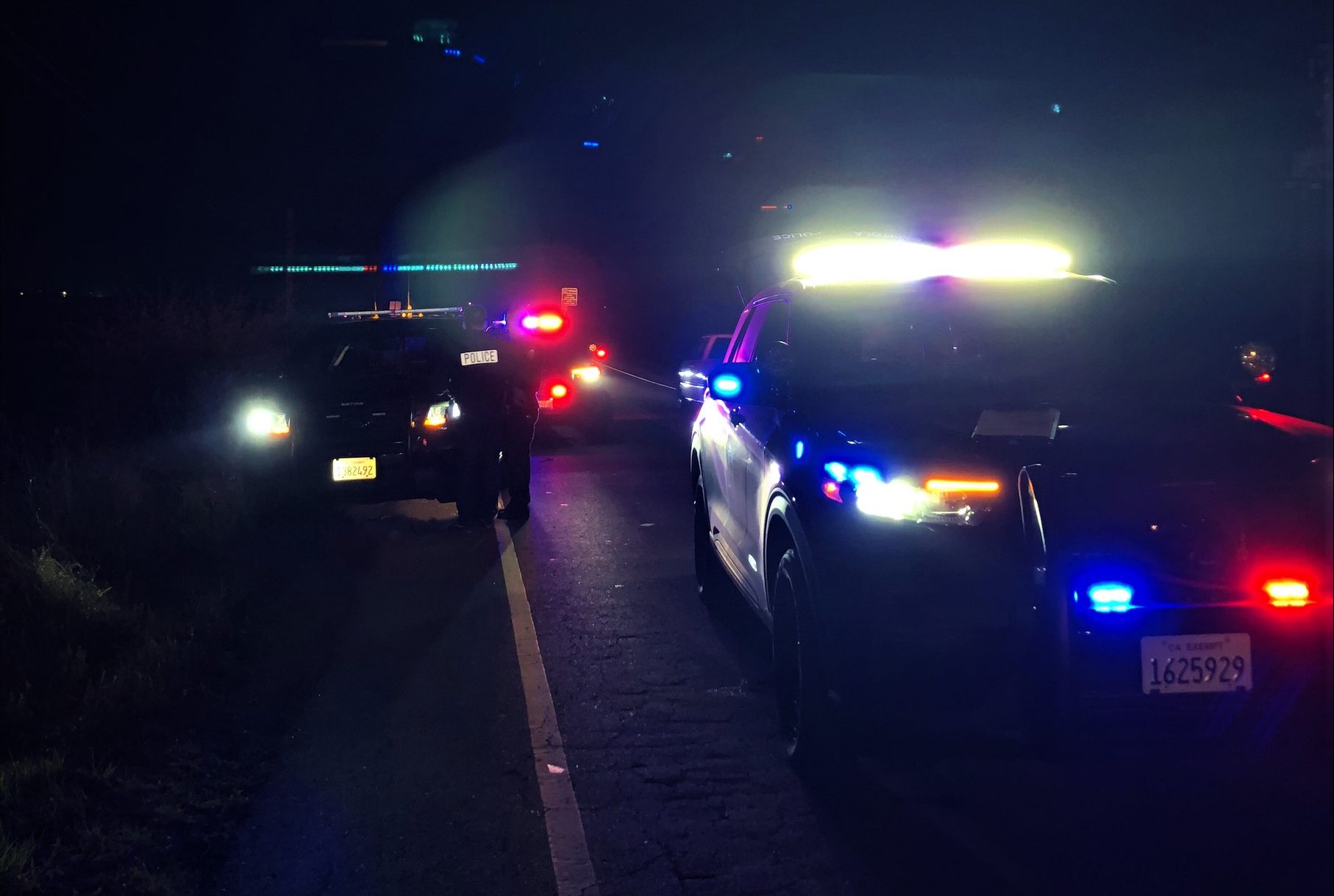 CAPITOLA, Calif. – Police investigators in this seaside village just outside of Santa Cruz are looking into the thefts of LGBTQ+ Pride flags as potential hate crimes. Cierra Ryczek, who is the owner of Lumen Gallery a high-end interior home décor boutique and art gallery, told Capitola Police that two LGBTQ+ Pride flags resembling the national standard had been stolen.
According to the Santa Cruz Sentinel, a local paper, Ryczek said that flags were hanging outside Lumen Gallery's entrance and were snatched on separate occasions in broad daylight.
She told the Sentinel that one of her employees observed a group of "teenage-ish" boys near the shop Saturday who put on masks and grabbed the flag.
"They went running with it. Nobody stopped them," Ryczek said. "Someone said, 'Hey, that's not cool.' But they were able to run and take it. And then, the next day, Sunday morning, my employee got to work and said that our other flag was missing, because we have two up on the building."
Police: Capitola Pride flag thefts may be hate crimes https://t.co/00R8B79slA pic.twitter.com/Cpv3IcXHKP

— Jessica A. York (@ReporterJess) August 8, 2023
Capitola Police Capt. Sarah Ryan told the Sentinel repeated thefts of the flags appear "isolated and targeted toward the demonstration of this particular flag." Other flags hung around the village, she said, have remained untouched. Ryan described the thefts as frustrating and said that the department has increased its surveillance around the gallery's Capitola Avenue location in response.
"It's an ongoing investigation. We're trying to figure out who our suspect is," Ryan said Monday morning. "We just don't have a whole lot to sink our teeth into, right now. It's just zero tolerance."
More anti-LGBTQ bomb threats directed at Davis public library
The outrage by the far-right ballooned after anti-LGBTQ+ Chaya Raichik who runs the Libs of TikTok X/Twitter account tweeted
DAVIS, Calif. – The Mary L. Stephens Davis Yolo County Library located in this bedroom community 15 miles west of Sacramento, has now experienced a series of bomb threats after an online anti-LGBTQ+ social media influencer attacked it for following its LGBTQ+ inclusive policies.
On Monday, the Yolo County Sheriff's Office issued at statement saying: "The Mary L. Stephens Davis Branch Library has been targeted by bomb threats. These messages share a common thread of hateful content and revolve around a heated meeting there. The Yolo County Sheriff's Office is investigating these incidents, with the FBI, to identify suspects."
The Sacramento Bee reported: A Sacramento-area library was evacuated Monday morning and a nearby elementary school and high school sheltered in place after law enforcement was notified of a bomb threat containing anti-LGBTQ hate speech, authorities said. It was the third threat against the library in the past week, police and deputies said.
Much like the first reported bomb threat made to the library on Aug. 21, Monday's threat came in an email containing hate speech, police said. The second threat was made late Friday.
These threats came after the local chapter of the national 'Moms for Liberty' group, listed as a hate and extremist group by the Southern Poverty Law Center and the Fresno-based California Family Council, which espouses anti-LGBTQ+ rhetoric, had paid to reserve a room at the library to hold a 'Forum On Fair And Safe Sport For Girls' on Sunday, August 20.
During that event the speaker, Sophia Lorey, a former college soccer player at Vanguard University, repeatedly misgendered and denigrated transgender people and after several warnings persisted referring to transgender female youth athletes as "biological males" leading to the group's removal by a library official.
Lorey, who has podcast devoted to transphobic misinformation, works as a Outreach Director for the California Family Council. The purpose of her presentation and the forum according to the event's sponsors was to inform and make parents aware of the California Interscholastic Federation's participation policies for transgender athletes in high school girls' sports.
As Lorey continued her presentation she was warned by the Regional Manager for Yolo County's library system, D. Scott Love, that misgendering trans athletes would not be permitted to continue. In addition supporters of Moms for Liberty and the California Family Council, there were also pro-LGBTQ+ supporters who had loudly interrupted Lorey, making statements such as 'trans women are women.'
The interruptions coupled with Lorey's insistence on labeling transwomen "biologically men" caused Love to take further action and he disbanded the event asking the participants and audience to leave.
Lorey then posted a 12 minute video to X/Twitter of what transpired:
Today I was invited to share my personal storing of being a college athlete.

I was shocked by what happened.

I stated "Current 10 year old girls cannot live out the same dream [I had] as long as men are allowed to compete in womens sports. So now no matter how hard girls… https://t.co/uqTfdUteeN

— Sophia Lorey (@SophiaSLorey) August 21, 2023
Anti-trans activist and former NCAA swimmer Riley Gaines shared the video of the altercation via Twitter and applauded Lorey.
This is ridiculous, but not shocking….a female athlete silenced for calling a spade a spade. They won't even engage in a civil conversation. Props to this gal for sticking her ground," she wrote.
The outrage by the far-right ballooned after anti-LGBTQ+ social media pundit Chaya Raichik who runs the Libs of Tik Tok X/Twitter account with over 2.4M followers tweeted:
"UNREAL. California library kicked out a group holding an event after they "misgendered" people by referring to males in female sports as males. The librarian suggests it's against state law to misgender."
UNREAL. California library kicked out a group holding an event after they "misgendered" people by referring to males in female sports as males.

The librarian suggests it's against state law to misgender: pic.twitter.com/gfR05bHQ5r

— Libs of TikTok (@libsoftiktok) August 21, 2023
Raichik's followers have been known to take actions against institutions that she highlights, often time uttering threats ranging from bomb-threats to death threats to less violent ones.
Last week on Monday, the Yolo County Sheriff's Office was notified by a local news station regarding an email from an unknown source that made a threat to the Mary L. Stephens Yolo County Library in Davis. The email made a threat to detonate a bomb and include some form of hate speech.
The Davis Police Department quickly responded to the scene and evacuated approximately 10 county employees. Two adjacent buildings were also evacuated in an abundance of caution.
The Yolo County Regional Bomb Squad and Sacramento County Sheriff's Department K-9's responded to the scene. A search of the building resulted in negative findings.
In response to all of the ongoing threats the California Family Council released a statement that said: "California Family Council unequivocally condemns the violent threats directed at the Mary L. Stephens Davis Library and its staff. These disturbing acts jeopardize community safety and disrupt our civic discourse. When faced with speech we disagree with, the answer is always more speech—not violence. Any news reports suggesting that our organization bears any responsibility for these threats are not only inaccurate but also maliciously misleading."