Anti-trans perceptions grow in Britain new YouGov study finds
Over half of gay & lesbian people reported perceived positivity towards themselves (54%), compared to 31% bisexual people & 14% trans people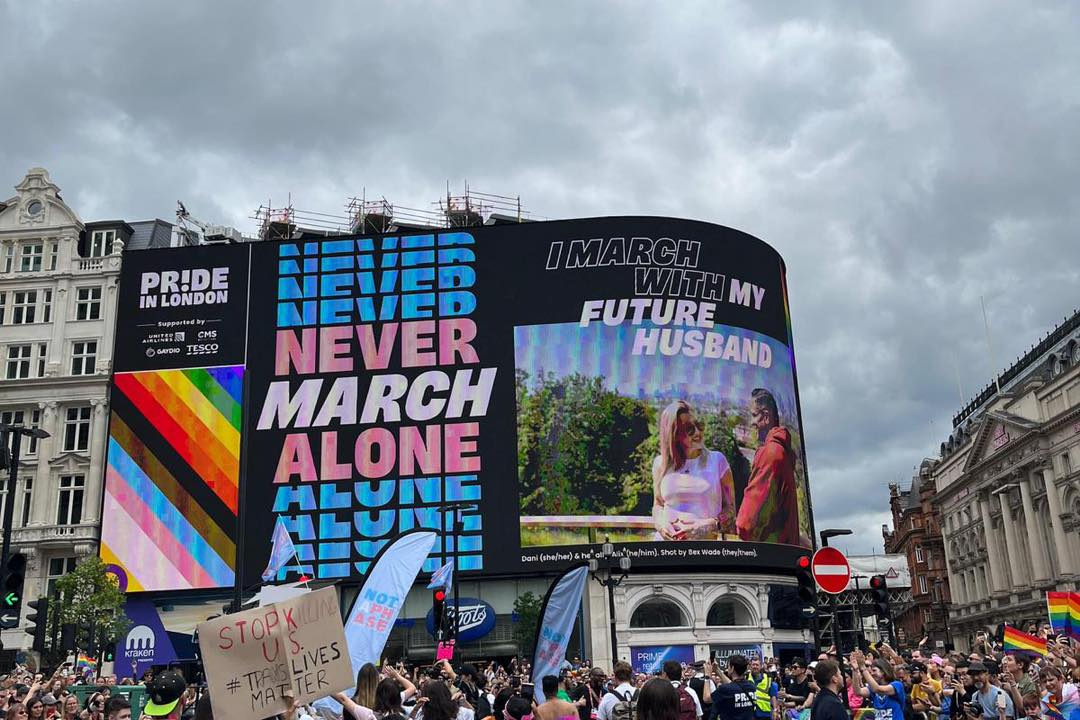 LONDON – British international Internet-based market research and data analytics firm YouGov published a study Friday that showed that a growing number of Britons are expressing open hostility to the island nation's transgender community.
YouGov surveyed a group of 1,023 LGBTQ+ Britons and 2,313 cis-straight adults between 30 May-17 June and 2-3 August, 2023.
Matthew Smith, the head of data journalism for YouGov noted that the new YouGov study, the third, and most expansive, in a series spanning back to 2018, shows evidence of an overall gradual erosion in support towards transgender rights. In some areas the shift is very pronounced.
A majority of Britons believe that people should be able to change the gender they socially identify as, with 55% saying "people should be able to identify as being of a different gender to the one they had recorded at birth". Fewer than half as many (25%) take the opposing view, with 20% unsure.
However, when it comes to the matter of being allowed to legally change their gender status, the public is divided. Four in ten (40%) say the law should allow people to change their legal gender, while 37% say it should not. The remaining 23% are unsure.
Britain's leading LGBTQ+ media outlet, PinkNewsUK, reported that the research found that 39 per cent of Brits "personally view" trans people in a positive light, with 33 per cent saying their feelings are neutral and four per cent saying they "don't know."
The remaining 25 per cent had negative feelings towards the community. This is up from 16 per cent in 2021, and follows YouGov research in 2022 which found that Britons had become less likely to support trans rights. 
Transgender rights are under attack in the United Kingdom. Five months ago British Prime Minster Rishi Sunak blocked the Gender Recognition Reform (Scotland) Bill from being signed into law by King Charles III. Additionally Sunak has also made clear that he plans to re-write the Equality Act to bar trans women from single-sex spaces including changing rooms and sporting competitions.
This past June PinkNewsUK reported that it had obtained a recent video in which Sunak is clearly heard mocking trans females.
YouGov also noted the study's respondents were given a brief explanation of what the current requirements are for someone to legally change their gender (exact wording can be seen in the chart below), including the fact that a doctor's approval must be obtained for someone to legally transition, and that a trans person should have to live as their 'new' gender for two years before they can gain legal recognition.
In principle, Britons oppose making this process easier at a rate of almost two to one (50% vs 26%).
Opposition is higher still when it comes to the specific aspects highlighted. By 60% to 17%, Britons think the legal process should continue to require a doctor's approval, and by a similar 59% to 15%, Britons say transgender people should continue to have to show they have lived in their new gender for two years before the change can be legally accepted.
PinkNewsUK pointed out that this shift in attitudes comes amid ever-increasing attacks on the community from politicians and the media.
Over half of gay and lesbian people reported perceived positivity towards themselves (54 per cent), compared to 31 per cent of bisexual people and 14 per cent of trans people (the report did not consider intersectional identities) PinkNewsUK also reported adding the broader British public had a more positive view than the LGBTQ+ community expected.
Additional reporting by PinkNewsUK
Related:
UK Black Pride marks 18 years of empowerment
Phyll Opoku-Gyimah founded event in 2005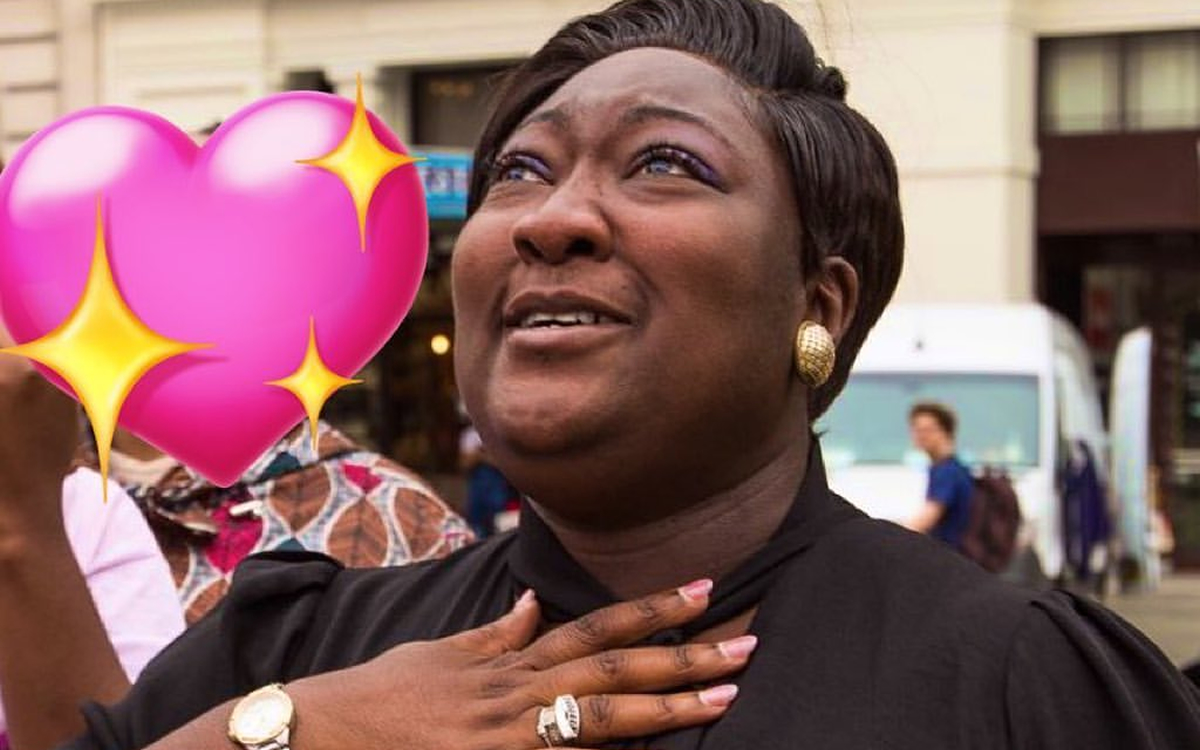 By Elvis Kachi | LONDON — In a world where diversity and inclusivity are increasingly valued, UK Black Pride stands as a beacon of empowerment and celebration. As it prepares to mark its 18th anniversary on Saturday, the event continues to shine a spotlight on the experiences, struggles and triumphs of LGBTQ individuals from Black, Asian, and other minority ethnic backgrounds. With each passing year, UK Black Pride grows stronger, amplifying its message of unity, acceptance, and change.
Founded by Phyll Opoku-Gyimah, affectionately known as Lady Phyll, in 2005, the event emerged from the necessity to create a space that speaks directly to the intersection of race and LGBTQ identity. Traditional Pride events, while important, often fall short in fully addressing the unique challenges faced by individuals who belong to both marginalized communities. Recognizing this gap, UK Black Pride was born with the intention to provide a platform for underrepresented voices.
The essence of UK Black Pride lies in its commitment to fostering unity within diverse communities.
"UK Black Pride's Community Stage is where thought-provoking discussions intertwine with the performances of emerging musicians and talented spoken word artists," UK Black Pride says in a statement. "This event celebrates the kaleidoscope of identities that exist within the LGBTQ+ spectrum, highlighting the beauty of difference while erasing the lines that have historically divided us. Attendees find solace in connecting with people who share their experiences, building a support network that extends beyond the event itself."
Over the years, UK Black Pride has not only created a safe space but also played a crucial role in amplifying the visibility of LGBTQ individuals of color, and this year's no different. Visibility is key to breaking down stereotypes, dispelling misconceptions, and creating a world that values and respects all identities. This year, programs that prioritize health, such as breast cancer and Best for My Chest Campaign, refugees, finding and building connections, faith, sexuality, and even poems, would go in full swing. The anniversary, which NYX Professional Makeup has sponsored, would serve as a reminder of the progress made, and the battles yet to be fought.
Only recently, it was reported that two queer people were stabbed outside a south London nightclub. This is testament of the rife homophobia that continues to trump the country. It is also this premise upon which UK Black Pride is built. The 18th anniversary therefore becomes a testament to the resilience of both the event itself, and the communities it represents. Against the backdrop of ongoing struggles for equality and justice, this celebration offers a moment of joy and triumph. It stands as a symbol of the strength found in unity and the determination to overcome challenges. To this vain, music genres like Afrobeats and Amapiano will be played from leading DJs like DJ Biggy C, Scarlett K, DIBS, etc.
As UK Black Pride enters its 18th year, its impact continues to extend beyond the event itself. The visibility it creates, the conversations it sparks, and the connections it forges all contribute to a broader cultural shift.
"With each passing year, the event moves us closer to a world where everyone's identity is embraced, and discrimination is a thing of the past. This event, born out of necessity, continues to stand tall as a beacon of empowerment, amplifying the voices of LGBTQ individuals from minority ethnic backgrounds. As we honor this milestone, let us also recognize that the journey towards equality and acceptance is ongoing. UK Black Pride reminds us that the struggle is real, but so is the strength that comes from unity and love."
*******************************************************************************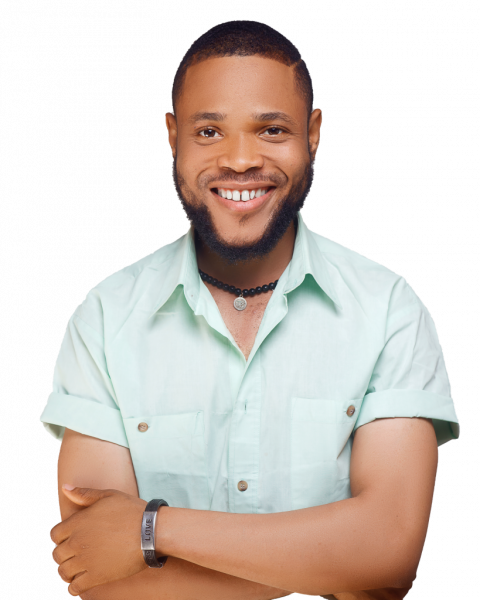 Elvis Kachi is a Nigerian freelance journalist and a Fashion & Culture Editor who covers business, everything art, fashion, and Lifestyle.