Pennsylvania school district seeks ban on trans student-athletes
Transphobic and antisemitic comments have been a hallmark of the district's public meetings since at least 2021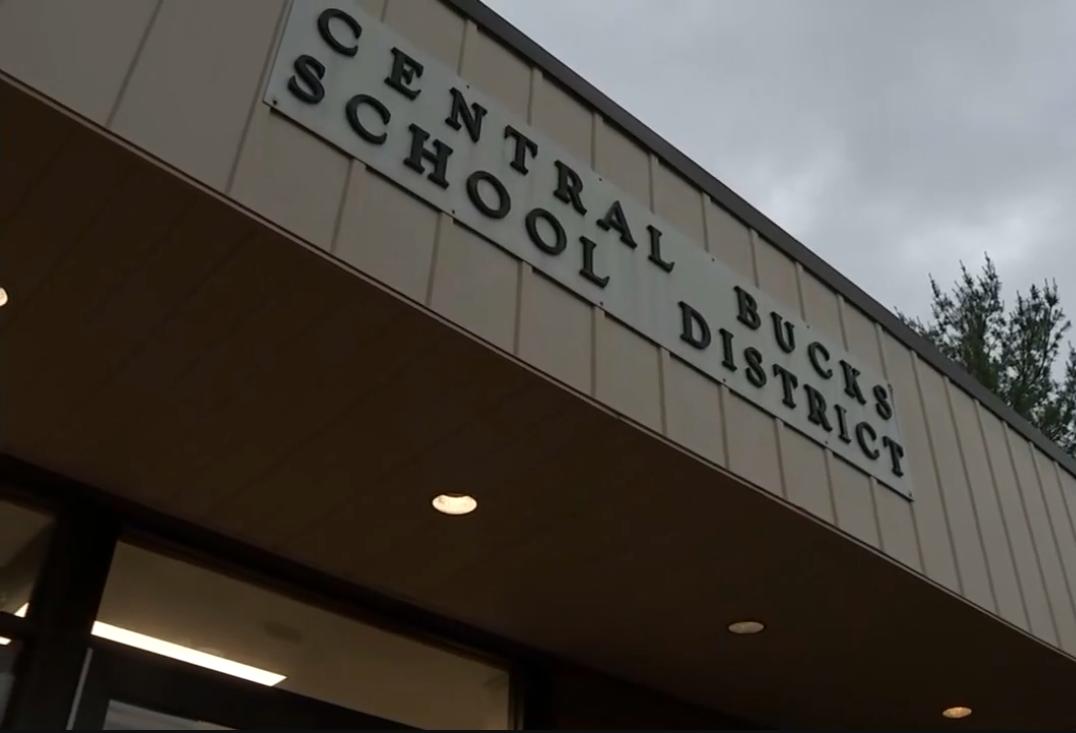 DOYLESTOWN, Penn. — With guidance from religious extremists, a Republican-majority school board in Bucks County, Penn. is on course to achieve a trifecta in anti-LGBTQ+ policies. The board of directors of the Central Bucks School District has proposed a ban transgender student-athletes from competing according to their gender identity.
Central Bucks has already been accused of discriminating against LGBTQ+ students by introducing policies banning Pride flags in classrooms and prohibiting library books with what the board considered "sexualized content."
Now, advocates for LGBTQ+ students said the board will create a hostile environment and violate federal and state anti-discrimination laws that could land the district in court.  Again. 
The latest proposed ban is called Policy 123.3, "Sex-Based Distinctions in Athletics," which would prevent student-athletes from participating on teams that does not match their sex. Disputes would be settled by a review of a student's original birth certificate, meaning that a revised birth certificate for a transgender student would not be accepted.
As the Philadelphia Inquirer reported, the proposal also says that athletic teams shall not be segregated on the basis of gender identity, which the policy deems to be "irrelevant classifications."
Transphobic and antisemitic comments have been a hallmark of the district's public meetings since at least 2021, and public comments about such claims of "grooming," "transgenderism" and "the transgender industry" have been heard at every monthly meeting in 2023 thus far. 
But at its public meeting of the policy committee held on Wednesday, there was not one person who cited a specific issue regarding a single trans student in the district participating in sports. The members in favor of the new restrictive athletics policy said they were being proactive.
"We're talking about protecting sports for biological girls," said board member Sharon Collopy, as tapintodoylestown reported. Her stance was echoed by Mara Witsen of Chalfont, calling the policy "preventative." Witsen added that the district's policy would also prevent female trans student-athletes from other districts from participating in sports with cisgender girls at Central Bucks schools.
Former English teacher Katherine Semisch asked the board to talk to the families of transgender children to get their perspective. "We all need more fact-finding and listening," she said. "Fears in our community have outrun information."
Board member Mariam Mahmud said she was opposed to the policy, calling sports a "lifeline" for many students. "This policy takes away from every kid participating" in sports, she argued.
Mahmud blasted Policy 123.3 as "an extension of other discriminatory policies that our students, parents and taxpayers have come out to speak against." She predicted that if adopted, the policy will create legal problems for the district.
The American Civil Liberties Union of Pennsylvania has twice taken Central Bucks to federal court for infringing on the rights of LGBTQ+ students, allies and a middle school teacher. The district has defended its policies, banning teachers from discussing LGBTQ+ issues and displaying Pride flags, by saying it merely prevents them from advocating one way or another as authority figures. 
On May 12, the library coordinator for CBSD sent an email to colleagues, instructed school library staff to remove all copies of two books within 24 hours: "Gender Queer," a graphic memoir by Maia Kobabe that includes cartoons of sexual encounters; and "This Book is Gay," by Juno Dawson, a guidebook with illustrations intended for LGBTQ+ students who feel overlooked by standard sex education curriculums. 
As of press time, 22 states have banned transgender student athletes from playing on teams that match their gender identities, according to the Movement Advancement Project. But Pennsylvania is not one of them. A bill passed by the Republican-led General Assembly last year would have barred "students of the male sex" from girls' sports teams, but was vetoed by Gov. Tom Wolf.
The Pennsylvania Interscholastic Athletic Association governs school sports and has a one-line policy on trans student-athletes: "Where a student's gender is questioned or uncertain, the decision of the principal as to the student's gender will be accepted by PIAA."
The proposed policy "violates Title IX and related regulations and guidelines and further exacerbates the hostile environment for LGBTQ+ students that CBSD has created," the Education Law Center, a legal group that advocates for underserved students, said in a statement to the Inquirer.
As the Inquirer and Reuters reported, Central Bucks did not get here on its own. The proposed sports policy was introduced following a presentation to the board last year by Greg Brown, a professor in exercise science at the University of Nebraska, who said that "males have undeniable, biologically based athletic advantages over females, in pretty much all sports." Brown has served as an expert witness for Alliance Defending Freedom, a right-wing Christian legal group labeled an extremist hate group by the Southern Poverty Law Center that has represented clients opposed to LGBTQ+ rights, reproductive rights and defended laws criminalizing gay and lesbian sexual conduct. 
According to two people involved in the drafting of the other anti-LGBTQ+ policies, the board received advice and legal counsel from other Christian non-profit organizations allied with the influential national group the Family Research Council, which advocates for religious freedoms and against LGBTQ+ rights.
The proposed sports ban is to be considered at the next meeting of the school board in September.
Philadelphia DA charges bouncer with murder in death of gay man
"Frye is alleged to have punched a patron with such force that it knocked him to the ground. "The victim, Eric Pope, passed from his injuries"
PHILADELPHIA – A bouncer working at a Philadelphia gay bar who was captured on video punching a gay former D.C. resident in the head outside the bar on April 16, resulting in the man's death one week later, has been charged with third degree murder in connection with the incident.
Philadelphia police on April 27 issued a warrant for the arrest of Kenneth Frye, 24, after police homicide investigators determined that Eric Pope, 41, a long time D.C. resident who recently moved to Philadelphia, died from a fatal head injury he suffered after Frye allegedly punched him in the head, knocking him down and causing his head to hit the pavement.
Police said the fatal assault took place shortly after Frye escorted Pope out of the Tabu Lounge and Sports Bar in the heart of a gay neighborhood in Center City Philadelphia on grounds, according to the bar, that Pope allegedly was intoxicated.
A surveillance video of the incident broadcast by Philadelphia TV news stations shows Pope appearing to be dancing in the street by himself in front of the bar seconds before Frye can be seen walking toward him, pulling back his arm and swinging a forceful punch to Pope's head, knocking him down.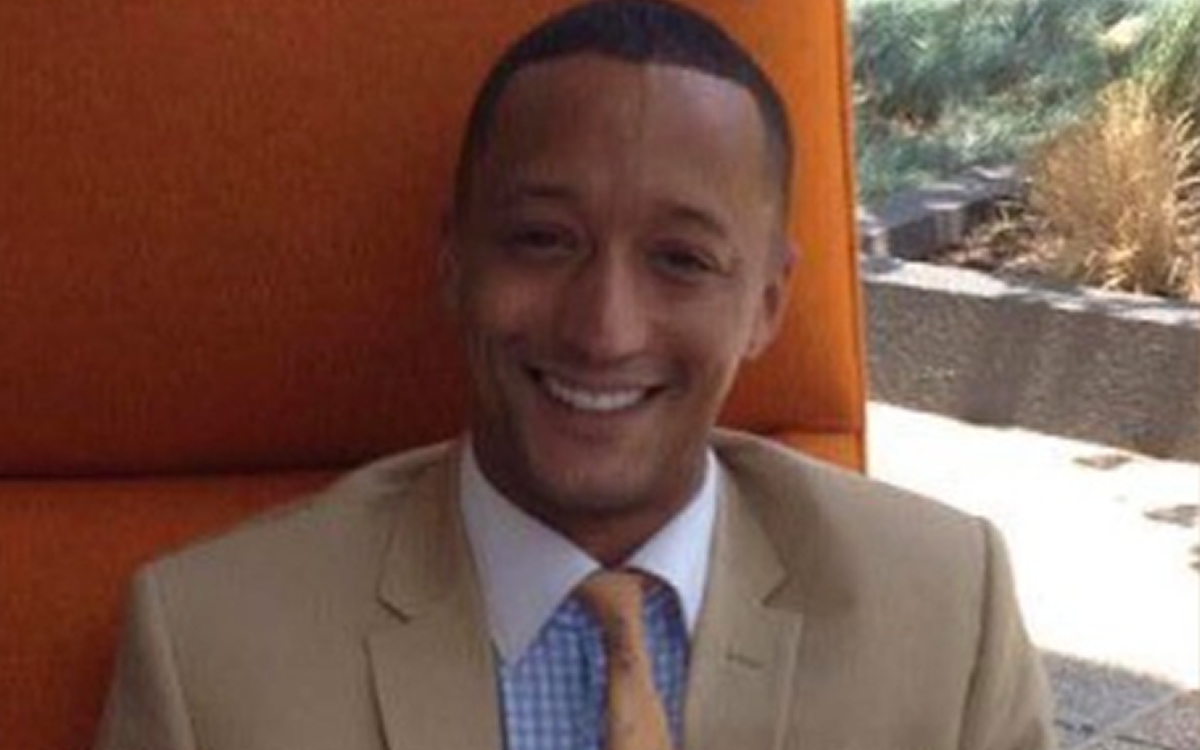 The video shows Pope lying unconscious on the street for a minute or two before Frye and another bouncer pull his limp body out of the street and onto the sidewalk in front of the bar. He is seen lying on the sidewalk for a few minutes before a small crowd of people gather around him. At that time the video ends.
A police statement says Pope was unconscious when emergency medical technicians arrived and took him by ambulance to a hospital in critical condition, where he died one week later on April 23.
A spokesperson for Philadelphia District Attorney Larry Krasner sent the Washington Blade a statement that the District Attorney's Office released at the time a warrant was issued for Frye's arrest and one day before Frye turned himself into police on April 28.
"Following investigation by Philadelphia Police Homicide, the District Attorney's Office is charging Kenneth Frye with Murder in the 3rd Degree for an incident that occurred in the early morning hours of April 16 outside Tabu Lounge & Sports Bar in the Gayborhood section of Center City," the statement says.
"Frye is alleged to have punched a patron with such force that it knocked him to the ground," the statement says. "The victim, Eric Pope, passed from his injuries, which included trauma to the brain, on Saturday, April 23," says the statement, which adds, "A District Attorney's Office Victim/Witness coordinator and member of the DAO LGBTQ+ Advisory Committee established contact with family members of the victim last week [days after he was hospitalized] and has been offering supportive services."
Tim Craig, one of Pope's friends from D.C., said that Pope bought a small house in Philadelphia shortly before the start of the COVID pandemic and had been going back and forth from D.C. to Philadelphia during the pandemic while continuing to work at his job with the D.C.-based U.S. Federal Reserve Board. Craig said he thought that Pope recently sold his D.C. house and may have been living full time in Philadelphia at the time of his death.
A Zoominfo profile of Pope's career says he worked as a project coordinator at the Federal Reserve Board's Monetary Affairs Division.
"Eric worked at the Federal Reserve Board for more than seven years and is remembered by his co-workers as an energetic, gentle, and empathetic person who was strongly motivated by his desire to help others," a statement released by a Federal Reserve Board spokesperson says. "He was instrumental in helping to advance the Board's diversity and inclusion goals and helped set up a mentoring program," the statement says. "We are thankful for all of his positive contributions and will miss him."
Craig and others who knew Pope have said they are skeptical over claims that Pope had to be escorted out of a bar for being intoxicated.
The Inquirer reports that officials with the company that the newspaper tried to reach did not respond to requests for comment. But in response to some of the lawsuits, the company has disputed claims that its employees acted improperly, according to the Inquirer.
"Everyone who knew him is quite shocked," Craig told the Philadelphia Inquirer. "Because he really wasn't the type of person you would think would be kicked out of a bar. He didn't get involved in fights," the Inquirer quoted Craig as saying. "He wasn't belligerent. He didn't get involved in fights. It's truly a shock to anyone that knew him."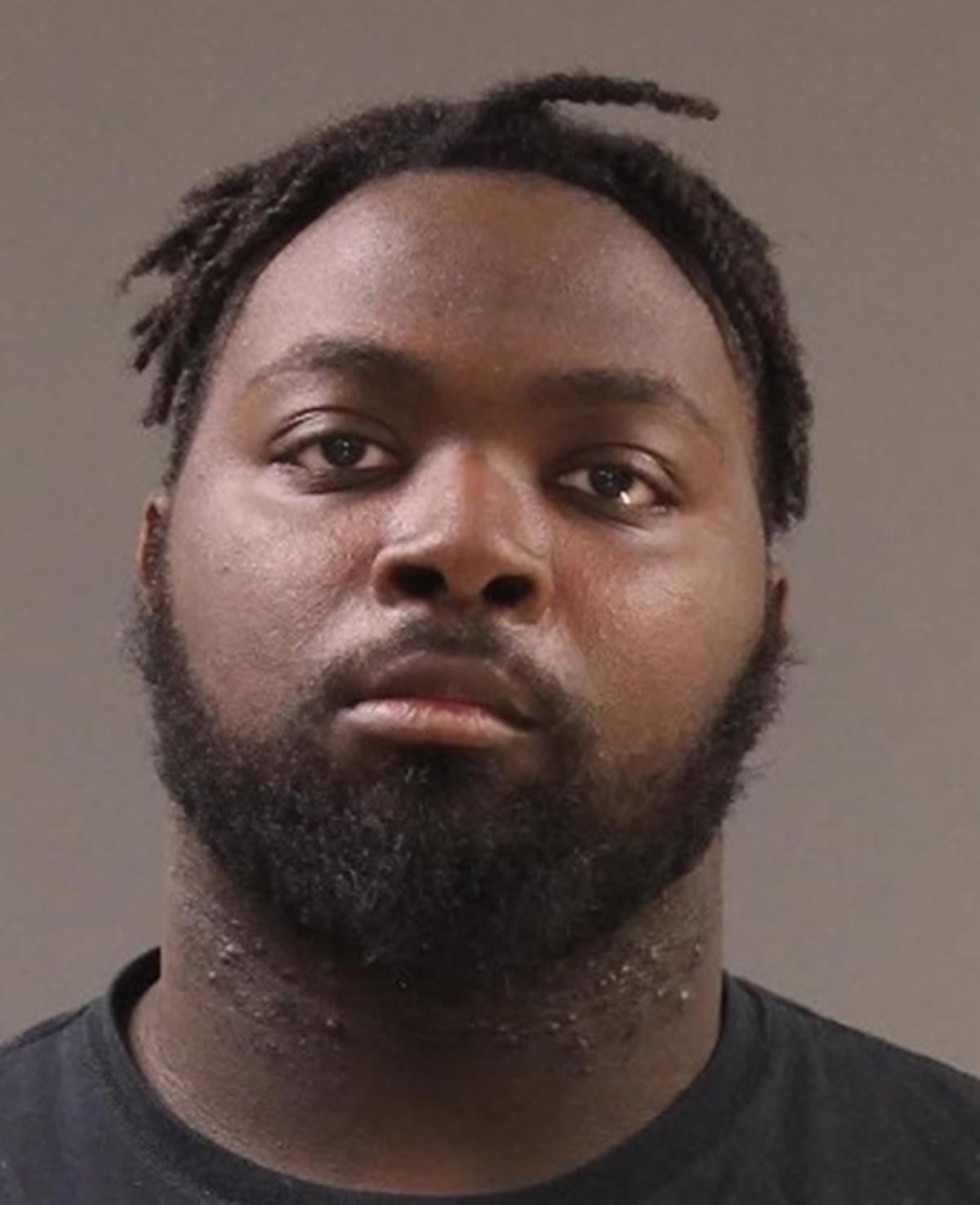 One of the owners of the Tabu bar told local news media outlets that Frye was not employed by Tabu but worked for a private security company that the bar retained to provide bouncers. "When it was reported to them, they immediately called 911 and are cooperating with the police investigation," Philadelphia's Fox 29 TV news station reported the Tabu owner as saying.
The Philadelphia Inquirer reported in an April 26 story that the security company retained by Tabu Lounge & Sport Bar, Mainline Private Security, has been sued a dozen times since 2020, "frequently over bouncers' alleged use of force or failure to summon medics in response to injuries."