Trevor Project responds to reports of staff dissension, union busting
Trevor declined to make senior leadership available for interviews for the story nor would sources speak with attribution for this story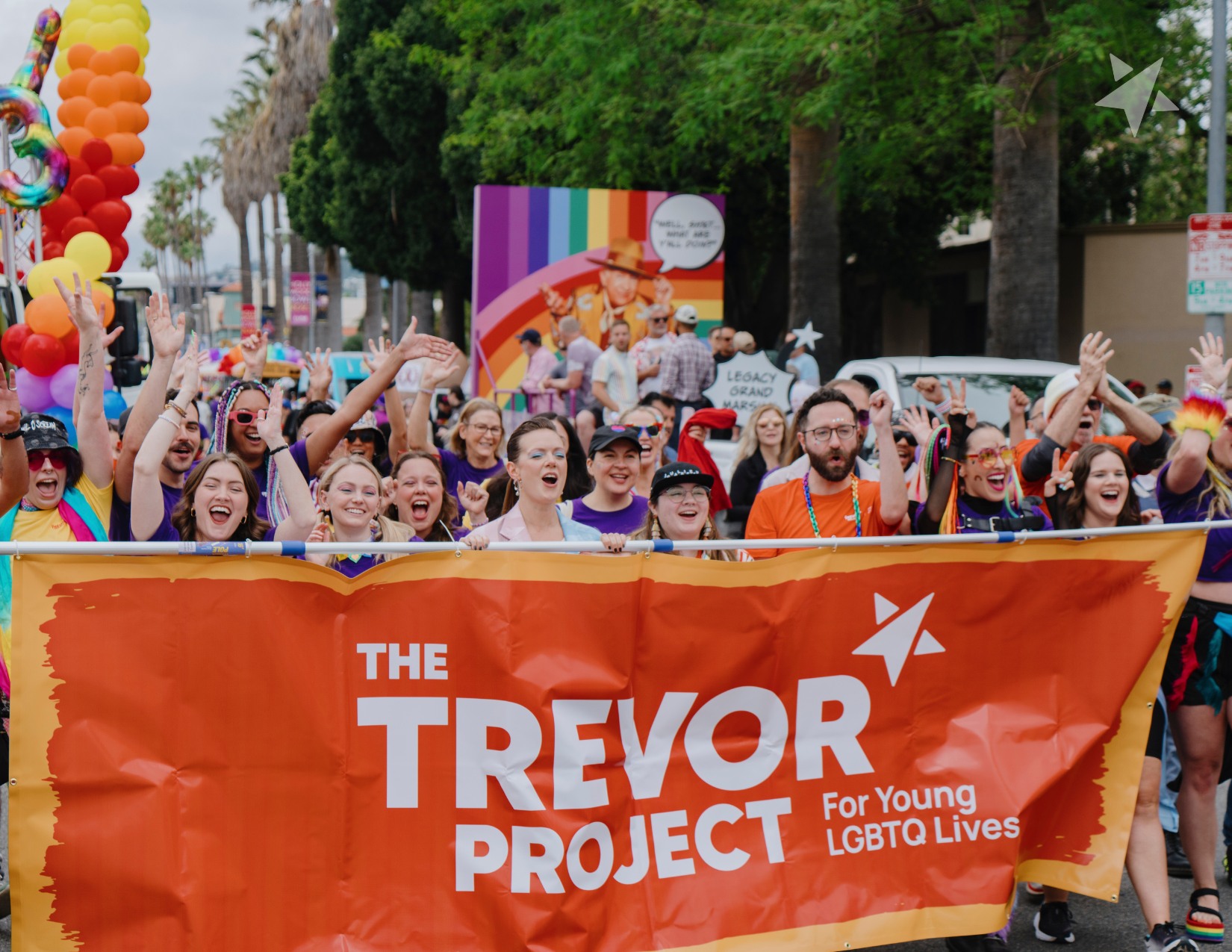 WASHINGTON – The Trevor Project, a non-profit that works to end suicide among LGBTQ youth, responded to a recent Washington Blade report alleging widespread staff dissension, union busting, and other challenges, acknowledging it needs to improve the working environment for its crisis counselors, but disputing many of the other allegations made by nearly a dozen current and former senior employees.
The Blade story, published on Aug. 10, further alleges long wait times for distressed callers and some former staffers said the organization grew too quickly, resulting in a drop in service quality.
"A lot of us were joking that it was the most corporatized nonprofit that anyone has ever worked for," said a former mid-level employee who spoke on condition of anonymity. "It was very money driven, very growth, growth, growth."
But a former Trevor official responded, saying that the growth enabled Trevor to help more youth in crisis and that significant changes were made to improve service. Trevor declined to make senior leadership available for interviews for the Aug. 10 story nor would sources speak with attribution for this story.
Specifically, a Trevor spokesperson said the organization made the following changes:
• Shifting Clinical Operations' focus to prioritize quality, sustainability, and impact instead of growth;
• Transforming the staffing model across lifeline and digital crisis services to address overnight understaffing, inaccurate workforce planning, and unrealistic goals;
• Increasing pay and wellness benefits for Clinical Operations staff.
The changes have resulted in a decrease in abandonment rates across services, the spokesperson said, noting the organization has the highest level of accreditation from the American Association of Suicidology.
Staff concerns led to the Friends of Trevor United union to begin organizing in early 2022. Gloria Middleton, president of the Communications Workers of America Local 1180, under which Friends of Trevor is organized, said Trevor opposed the union. While union organizers were in talks with Trevor, the organization began laying off workers. The union condemned that, calling it "union busting," and said that Trevor intentionally gave the union very little time to respond.
The Trevor spokesperson disputes this, saying the union didn't form until 2023.
"We voluntarily recognized the union in approximately six weeks," the spokesperson said. "… We communicated to staff immediately to acknowledge the recognition request and said that we respect employees' right to unionize; when Trevor recognized the union, we communicated to staff again that we were pleased to share that information."
Crisis counselor Rae Kaplan told the Blade she was fired by Trevor for reacting with emojis during an all-staff meeting, another accusation that Trevor disputes.
The Trevor spokesperson said Kaplan was a contractor at Insight Global, not a staff member, therefore, Insight Global informed Rae of the separation.
"Nobody's role was reduced, nor would be, for using Google Meet reactions or emojis," the Trevor source said.
Trevor's CEO and co-founder Peggy Rajski is a straight, white cisgender woman and sources told the Blade that the C-suite is almost entirely white and cisgender.
"I think there needs to be a permanent CEO who is LGBTQ+," said Preston Mitchum, who served as a director of advocacy and government affairs at Trevor before he quit in February. "And in my opinion, one who is a person of color, or at least someone who actively understands intersectional framework and how to have these culturally important clinical conversations of competence and responsibility to specific communities."
But Trevor claims it prizes diversity among its executive team and that the team is composed of "experienced leaders, including: eight women (seven who are cisgender, one who is transgender); four men (three who are cisgender, one who is transgender); in addition, seven are BIPOC." Additionally, in the last few years, Trevor has created the organization's first affinity groups: Black@Trevor, Trans@Trevor, AAPI@Trevor, Latinx@Trevor, and Disability@Trevor, the source noted.
Trevor also takes issue with allegations that it had lax policies governing staff spending. One source told the Blade, "there were no policies around spending," while another insisted that the organization did not even have a per diem policy in place for employee travel.
"Like any organization, we have policies and approval processes around expenses such as travel, meals, business spending, etc., as well as annual budgeting," the Trevor source said, adding that the per diem policy is spelled out in an employee handbook.
Executive director of Equality Virginia: Book bans are 'insidious'
"Libraries and are places where children can and should be welcomed, safe, respected and included. Books and librarians literally save lives"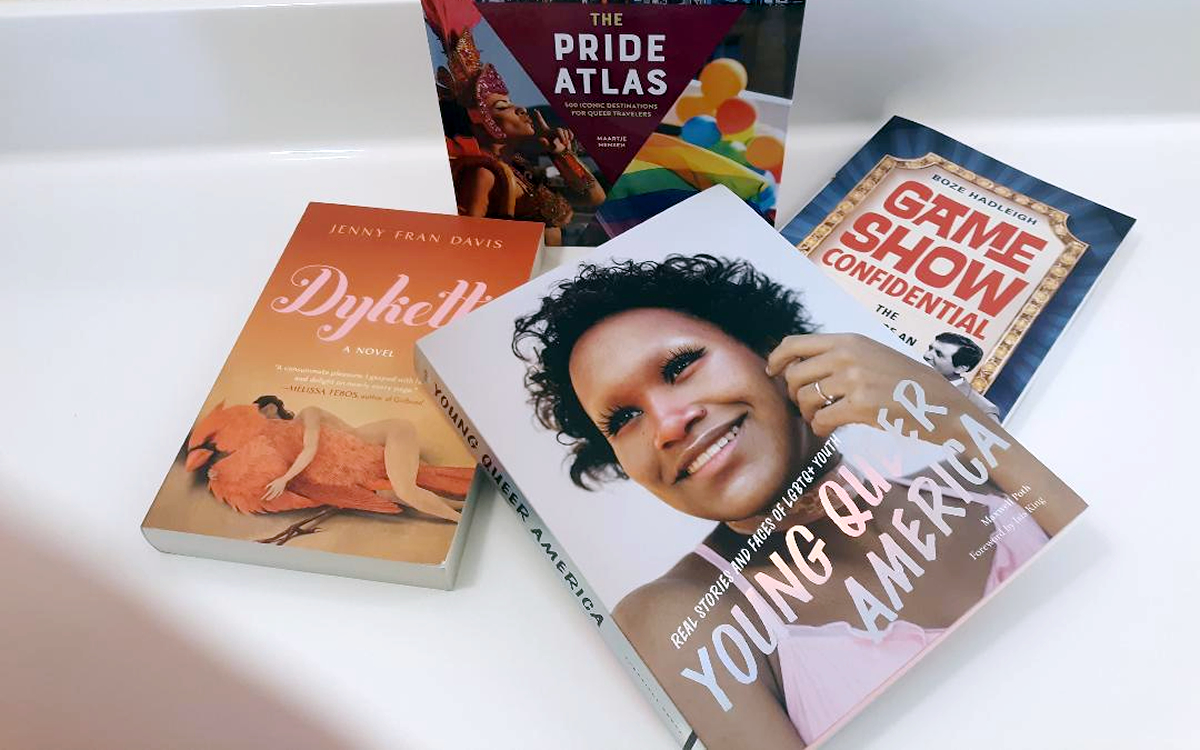 RICHMOND, VA. – The executive director of Equality Virginia this week reiterated her sharp criticism of efforts to ban books with LGBTQ-specific content.
"There is a dangerous, insidious trend developing in states around the country where innocuous and inclusive books are being removed from libraries and curricula, including and especially books and resources about LGBTQ+ people," Narissa Rahaman told the Washington Blade on Tuesday in a statement. "We should not be pursuing book bans in a pluralistic democracy, but rather seeking to provide more information, more resources, more points of view for anyone seeking it out."
Robert Rigby, Jr., a spokesperson for FCPS Pride, a group that represents LGBTQ employees of the Fairfax County School District, echoed Rahaman.
"Libraries and are places where children can and should be welcomed, safe, respected and included. Books and librarians literally save lives," Rigby told the Blade on Wednesday. "Practically, inclusive book and materials collections improve attendance, scores, graduation rates and well-being. FCPS Pride respects and trusts our professional librarians. They are heroes who make schools a better place for all."
Rahaman and Rigby spoke with the Blade against the backdrop of continued efforts to ban books with LGBTQ-specific content as students return to the classroom in Virginia and around the country.
A group of parents who want the ability to allow their children to opt-out of classes in which books with LGBTQ-specific books are read have filed a federal lawsuit against the Montgomery County Board of Education and Montgomery County Public Schools Supt. Monifa McKnight. A hearing in the case took place in U.S. District Court in Greenbelt on Wednesday.
"The Montgomery County Board of Education took away parental notice and opt-outs for storybooks that advocate pride parades, gender transitioning and pronoun preferences for kids as young as pre-kindergarten," said Becket, a conservative law firm that advocates for religious freedom, in a statement about the case. "Becket is helping a group of Muslim, Catholic and Ethiopian Orthodox parents who want to restore their ability to raise their children consistent with their faith."
NBC Washington on Tuesday reported Michelle Ross, director of the Samuels Public Library in Front Royal, Va., has resigned after she and her staff faced harsh criticism from a group that wants to ban books with LGBTQ-specific content. Donald "Mac" Scothorn, chair of the Botetourt County (Va.) Board of Supervisors, on July 31 proposed adult supervision for anyone under 18-years-old who visits the county's four libraries.
The Hillsborough County School District in Florida ahead of the 2023-2024 school year has prohibited teachers from teaching their students about William Shakespeare, citing the state's "Don't Say Gay" law that Republican Gov. Ron DeSantis signed. The Urbandale Community School District in Iowa has removed a Transportation Secretary Pete Buttigieg biography and nearly 400 other books from school libraries and classrooms.
"We even see extremists ban books and attempt to erase, and even rewrite, the ugly parts of our history," said Vice President Kamala Harris in Orlando, Fla., on Aug. 1 in response to the Florida Board of Education's new Black history curricula standards that suggest slavery had benefits. "Right here in Florida, they plan to teach students that enslaved people benefited from slavery. They insult us in an attempt to gaslight us, in an attempt to divide and distract our nation with unnecessary debates."
A federal judge in Texas in April ordered Llano County officials return books — many of which had LGBTQ-specific content — they removed from their public libraries.
Republican Arkansas Gov. Sarah Huckabee Sanders earlier this year signed a law that would have made it a crime for librarians and booksellers to provide access to books and other materials deemed "harmful to minors." The statute was to have taken effect on Aug. 1, but a federal judge blocked it.
The College Board on Aug. 3 said the Florida Department of Education had effectively banned the teaching of Advanced Placement Psychology classes in the state's schools because the course includes discussions about sexual orientation and gender identity. Florida Education Commissioner Manny Diaz, Jr., in a letter he sent to the Florida Association of District School Superintendents the following day said the course could be taught "in its entirety."
California officials — Democratic Gov. Gavin Newsom, Attorney General Rob Bonta and State Superintendent of Public Instruction Tony Thurmond — in a June 1 letter to the state's public school superintendents and charter school administrators told them not to ban books. The Prince George's County Memorial Library System the day before announced the launch of its Rock Banned Book Club.
"Here in Virginia, we were founded in response to government overreach," Rahaman told the Blade. "As this conversation moves throughout state legislatures, we're hopeful that our founding principles and open society outweigh the fear-mongering from opportunistic politicians and government officials."
Brody Levesque and Christopher Kane contributed to this article.