Brandon Wolf becomes Human Rights Campaign spokesperson
Wolf is a long-time LGBTQ rights activist, gun control advocate, author and survivor of the Pulse nightclub massacre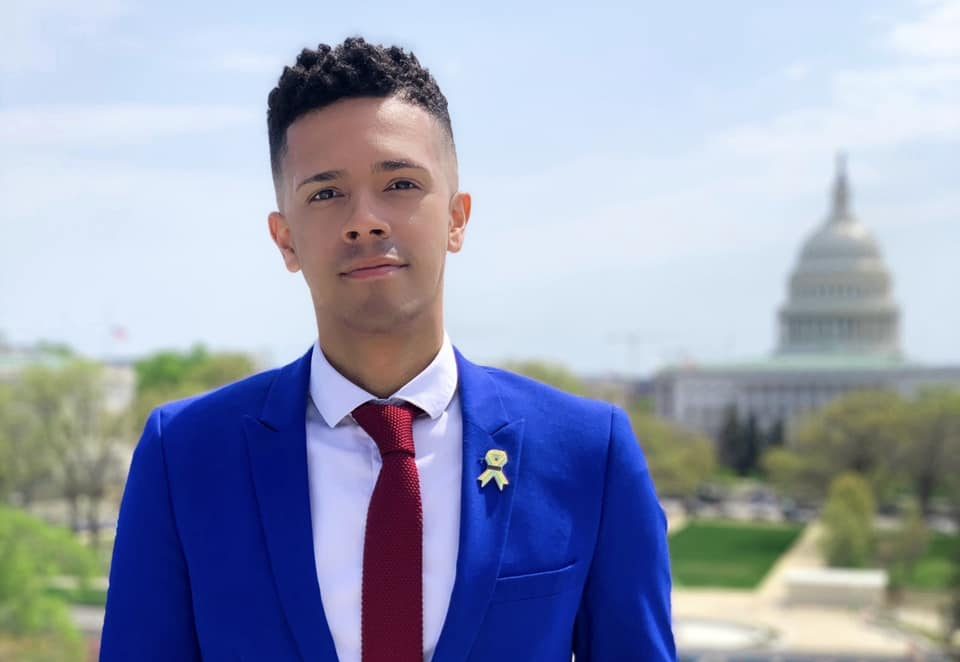 By Cal Benn | WASHINGTON – Equality Florida Press Secretary Brandon Wolf on Tuesday announced he will become the Human Rights Campaign's next National Press Secretary.
Wolf is a long-time LGBTQ rights activist, gun control advocate, author and survivor of the Pulse nightclub massacre.
Wolf sent an email to colleagues on Tuesday, stating it was an honor to work for Equality Florida and their work is "vital" for freedom in the state. He ended the message on a hopeful note, signing off with "here's to a future we can all be proud of."
"We are in a critical moment in the fight for freedom and full equality across the country … I'm thrilled and honored for the opportunity to bring the experience and learnings from the frontlines at Equality Florida to this work," said Wolf. "Now is the time for LGBTQ+ people across the country to rally around a vision for a better, freer, more equal future. I'm proud to be in the fight at HRC."
In an emailed statement to the Blade, Equality Florida wrote,
"We have bittersweet news to share. Brandon Wolf is taking on a new role in our movement as the Human Rights Campaign's National Press Secretary in Washington, D.C.! While we'll miss Brandon on the Equality Florida team, we know he's taking the experience and insights we've developed here in Florida to guide how our movement responds nationally to extremists who seek to strip away basic rights, censor our existence, and embolden those that seek to harm us.
We're not losing a frontline warrior; we are gaining an even deeper connection to a vital national resource! And we look forward to our continued work with Brandon and the entire HRC team!"
*************************************************************************************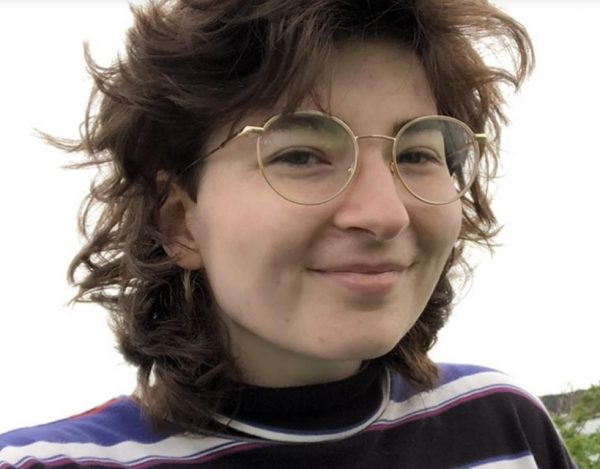 Cal Benn, is a journalism major at Emerson College who is in D.C. with the Washington Center, and is a Fall intern at the Washington Blade.
Benn's work focuses on human rights, climate change and how the two issues intersect. They are also passionate about sustainability, advocacy and writing and enjoy skateboarding and playing with their cats when they are not writing.
Trevor Project responds to reports of staff dissension, union busting
Trevor declined to make senior leadership available for interviews for the story nor would sources speak with attribution for this story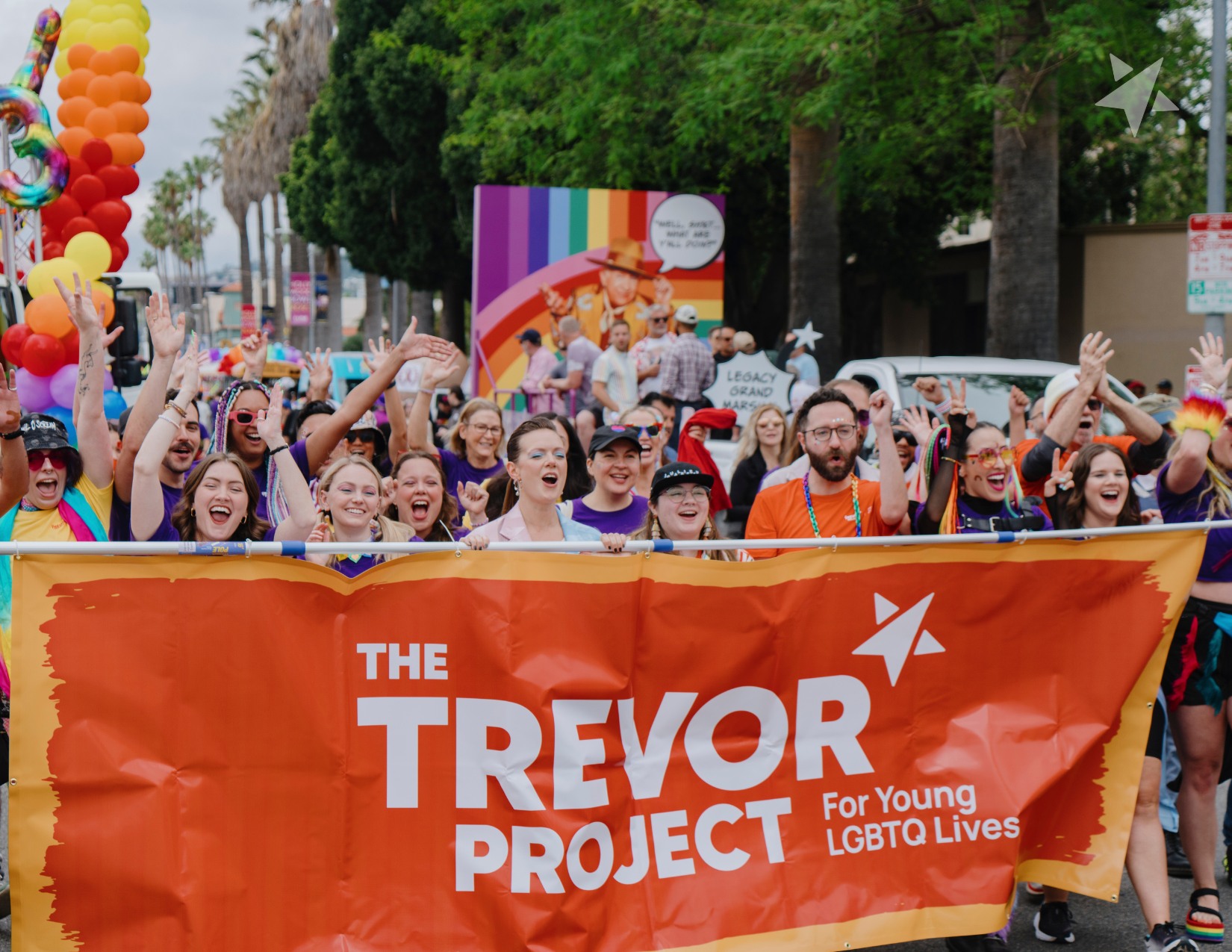 WASHINGTON – The Trevor Project, a non-profit that works to end suicide among LGBTQ youth, responded to a recent Washington Blade report alleging widespread staff dissension, union busting, and other challenges, acknowledging it needs to improve the working environment for its crisis counselors, but disputing many of the other allegations made by nearly a dozen current and former senior employees.
The Blade story, published on Aug. 10, further alleges long wait times for distressed callers and some former staffers said the organization grew too quickly, resulting in a drop in service quality.
"A lot of us were joking that it was the most corporatized nonprofit that anyone has ever worked for," said a former mid-level employee who spoke on condition of anonymity. "It was very money driven, very growth, growth, growth."
But a former Trevor official responded, saying that the growth enabled Trevor to help more youth in crisis and that significant changes were made to improve service. Trevor declined to make senior leadership available for interviews for the Aug. 10 story nor would sources speak with attribution for this story.
Specifically, a Trevor spokesperson said the organization made the following changes:
• Shifting Clinical Operations' focus to prioritize quality, sustainability, and impact instead of growth;
• Transforming the staffing model across lifeline and digital crisis services to address overnight understaffing, inaccurate workforce planning, and unrealistic goals;
• Increasing pay and wellness benefits for Clinical Operations staff.
The changes have resulted in a decrease in abandonment rates across services, the spokesperson said, noting the organization has the highest level of accreditation from the American Association of Suicidology.
Staff concerns led to the Friends of Trevor United union to begin organizing in early 2022. Gloria Middleton, president of the Communications Workers of America Local 1180, under which Friends of Trevor is organized, said Trevor opposed the union. While union organizers were in talks with Trevor, the organization began laying off workers. The union condemned that, calling it "union busting," and said that Trevor intentionally gave the union very little time to respond.
The Trevor spokesperson disputes this, saying the union didn't form until 2023.
"We voluntarily recognized the union in approximately six weeks," the spokesperson said. "… We communicated to staff immediately to acknowledge the recognition request and said that we respect employees' right to unionize; when Trevor recognized the union, we communicated to staff again that we were pleased to share that information."
Crisis counselor Rae Kaplan told the Blade she was fired by Trevor for reacting with emojis during an all-staff meeting, another accusation that Trevor disputes.
The Trevor spokesperson said Kaplan was a contractor at Insight Global, not a staff member, therefore, Insight Global informed Rae of the separation.
"Nobody's role was reduced, nor would be, for using Google Meet reactions or emojis," the Trevor source said.
Trevor's CEO and co-founder Peggy Rajski is a straight, white cisgender woman and sources told the Blade that the C-suite is almost entirely white and cisgender.
"I think there needs to be a permanent CEO who is LGBTQ+," said Preston Mitchum, who served as a director of advocacy and government affairs at Trevor before he quit in February. "And in my opinion, one who is a person of color, or at least someone who actively understands intersectional framework and how to have these culturally important clinical conversations of competence and responsibility to specific communities."
But Trevor claims it prizes diversity among its executive team and that the team is composed of "experienced leaders, including: eight women (seven who are cisgender, one who is transgender); four men (three who are cisgender, one who is transgender); in addition, seven are BIPOC." Additionally, in the last few years, Trevor has created the organization's first affinity groups: Black@Trevor, Trans@Trevor, AAPI@Trevor, Latinx@Trevor, and Disability@Trevor, the source noted.
Trevor also takes issue with allegations that it had lax policies governing staff spending. One source told the Blade, "there were no policies around spending," while another insisted that the organization did not even have a per diem policy in place for employee travel.
"Like any organization, we have policies and approval processes around expenses such as travel, meals, business spending, etc., as well as annual budgeting," the Trevor source said, adding that the per diem policy is spelled out in an employee handbook.