Richard Grenell urges Texas GOP lift ban on Log Cabin group
Texas to host 2028 Republican National Convention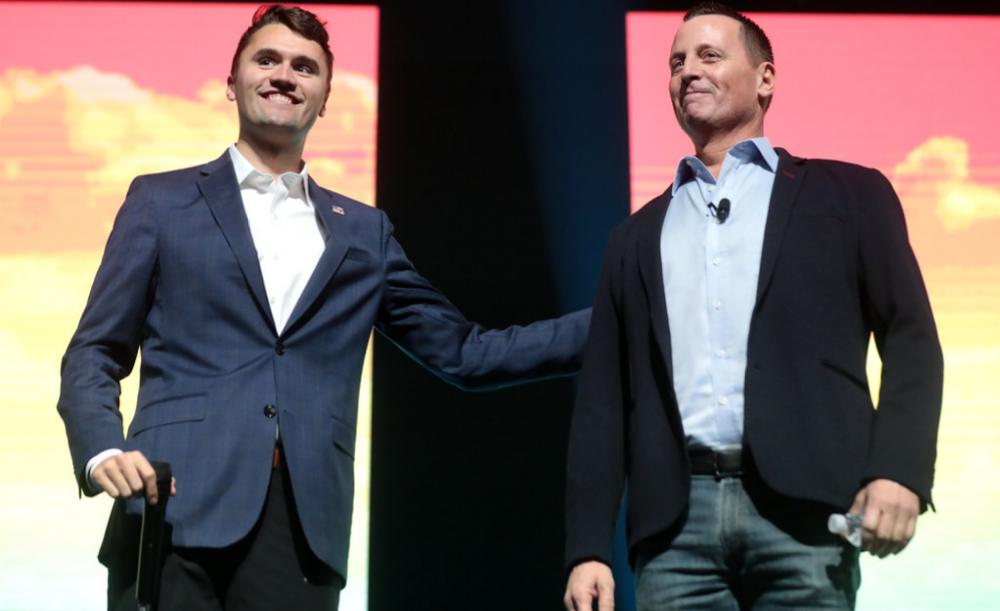 PALM SPRINGS, Calif. – Richard Grenell, who served as the U.S. ambassador to Germany and acting director of national intelligence during the Trump administration, urged the Texas GOP to lift its ban on the conservative LGBT group Log Cabin Republicans.
"The Texas Republican Party bans Logcabin, the gay conservative group with 80 chapters across the US," he wrote on X, formerly known as Twitter. "Texas is the only state that bans us from their state convention."
Grennell, whose post came in response to the news announced Friday by Texas Gov. Greg Abbott (R) that his state will host the 2028 Republican National Conventions, added the convention "should not be in Texas if this ban remains."
Texas Republican Party Chairman Matt Rinaldi responded with a gif of The Lone Star Flag waving in the wind.
Asked for comment, Log Cabin Republicans President Charles Moran shared a post by the group on X that reads, "Inclusion wins. @TexasGOP has five years to get it right…clock starts now."
Rep. Jennifer Wexton, ardent LGBTQ ally, will not seek re-election
In fact, on the day she took office, the congresswoman became only the second member to fly a transgender Pride flag outside her office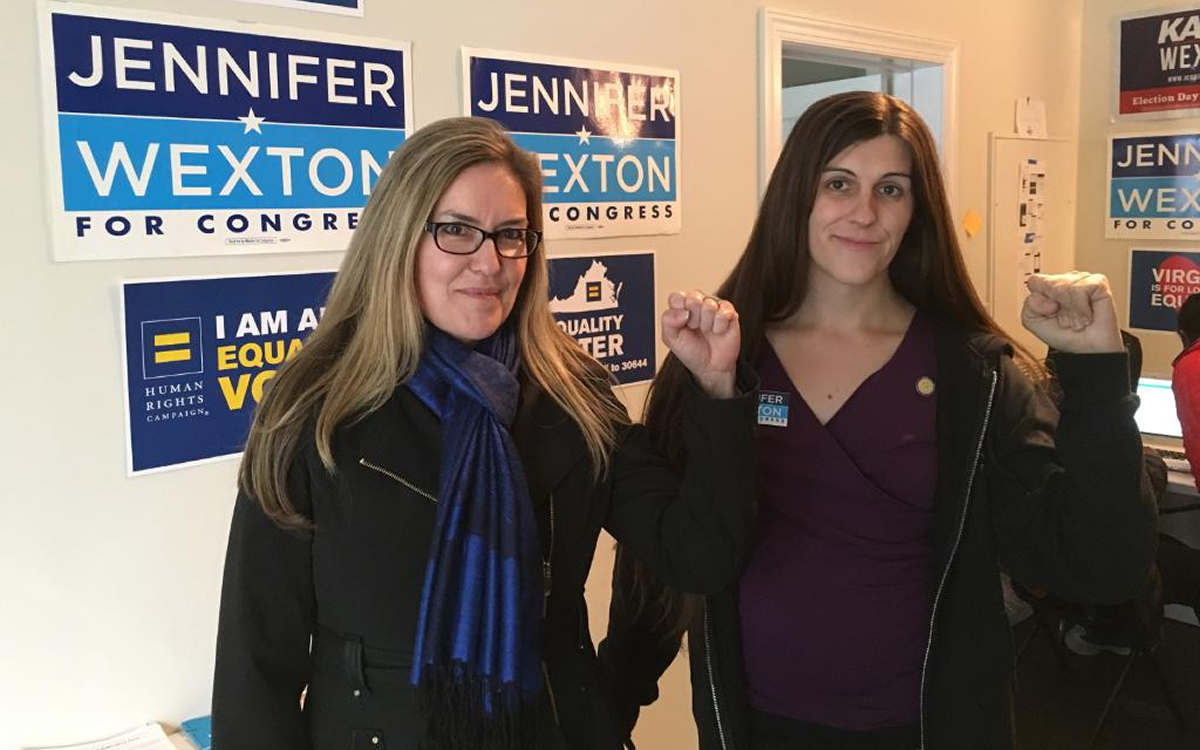 LEESBURG, Va. – U.S. Rep. Jennifer Wexton (D-Va.) announced on Monday she will not seek reelection after receiving a diagnosis of progressive supranuclear palsy, a neurological disorder that the congresswoman described in a statement as "Parkinson's on steroids."
"I'm heartbroken to have to give up something I have loved after so many years of serving my community," she said. "But taking into consideration the prognosis for my health over the coming years, I have made the decision not to seek reelection once my term is complete and instead spend my valued time with Andrew, our boys, and my friends and loved ones."
A member of the Congressional Equality Caucus and co-chair of its Transgender Equality Task Force, Wexton has been a staunch ally of the LGBTQ community since her first election to Congress in 2018 and during previous five-year tenure in the Virginia State Senate.
"On my lowest days, she's quite literally been a shoulder to cry on, and on my best days, she was the second person I told about my engagement last year," Virginia Del. Danica Roem (D-13) told the Washington Blade on Monday.
The congresswoman is "a role model, mentor and genuine public servant whose friendship and advocacy means the world to me," said Roem, who is the first openly trans representative to serve in any state legislature and will be the first in Virginia's State Senate if she is elected to the newly drawn 30th district seat next year.
"I spent so many years closeted in part because of the fear and loathing perpetuated by elected officials toward LGBTQ people in Northern Virginia broadly and greater Prince William [County] specifically that made for a hostile, unwelcoming environment," she said.
"To go from that to having such outspoken, fearless representation from my member of Congress in Rep. Jennifer Wexton hasn't so much been a breath of fresh air as much as a completely new biosphere," Roem said.
She added, "I'm so grateful to her for everything she's done and the example of inclusivity she's set for her constituents."
Roem pointed the Blade to an article in the Washington Post entitled, "How Jennifer Wexton became the 'patron saint of the transgender community,'" which details the ways in which LGBTQ rights "with an emphasis on the transgender community" had become Wexton's "signature issue" just "six months into her first term."
In fact, on the day she took office, the congresswoman became only the second member to fly a transgender Pride flag outside her office.
Equality Virginia, the state's largest LGBTQ advocacy group, also noted Wexton's advocacy for the community in a post Monday on X: "Thank you @RepWexton for being a tireless advocate for LGBTQ+ people in the General Assembly and in Congress."
"You've made our commonwealth a better place," the group wrote, adding, "we're sending our love and strength to you, your family and your entire team."
"In 2018, this state senator I called my legislative role model and looked up to so much as a first-year delegate, came over for dinner crepes to share her wisdom, humor and guidance," Roem said on X. "Five years later, Rep. @JenniferWexton is still a mentor, friend and champion for NOVA."
The Washington Post reported Wexton's planned departure means her seat representing Virginia's 10th Congressional District could be vulnerable in next year's elections, as it was held by Republicans for 40 years prior to the congresswoman's defeat of GOP incumbent Barbara Comstock in 2018.