Mississippi's first Black LGBTQ lawmaker looks to take office
"At the end of the day, I put my suit on the same way every other person who walks in that statehouse does"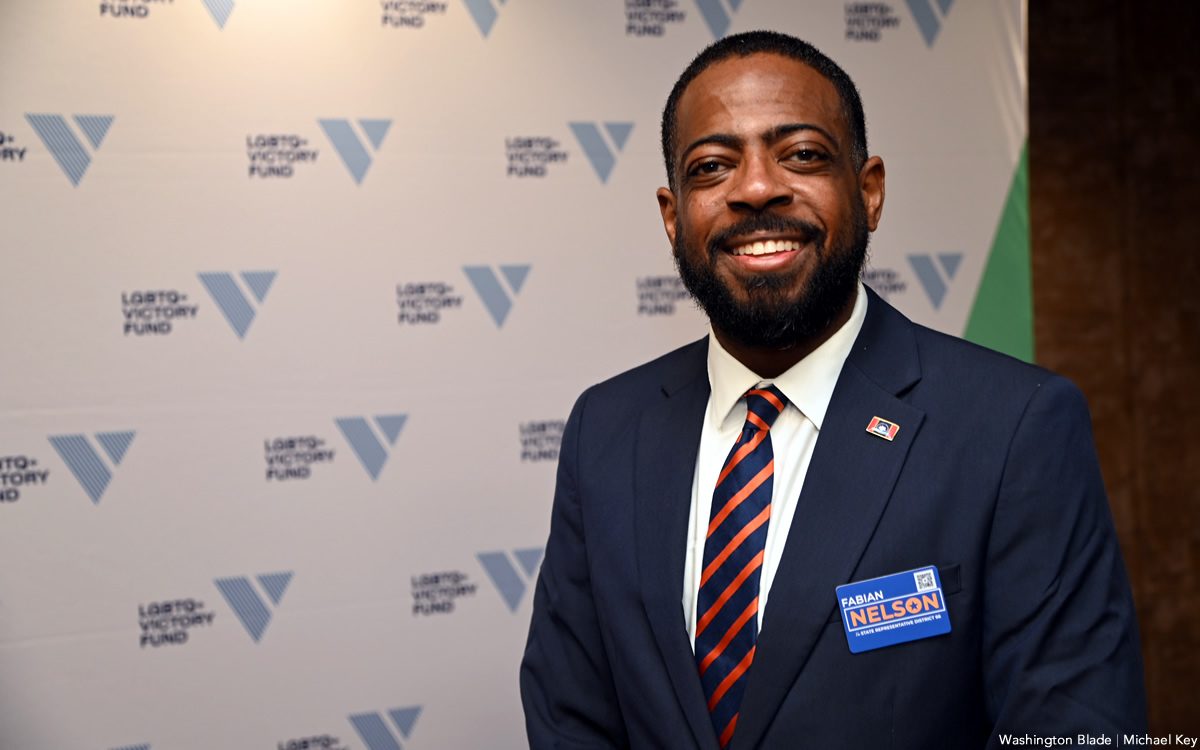 JACKSON, Miss. – Fabian Nelson, a Black and openly gay Democratic candidate looks to become the first out LGBTQ lawmaker ever to serve in the Mississippi legislature.
The Associated Press reports that Nelson, a 38-year-old Realtor from Byram, in the south Jackson metro area, in the Aug. 8 primary defeated his opponent Roshunda Harris-Allen, an education professor at Tougaloo College and alderwoman in Byram.
The race to represent Mississippi's 66th House District was decided in a runoff after neither Nelson nor Allen received a majority vote. Since the Republican Party did not field a candidate for the general election, Nelson will go on to be sworn into office when the state legislature meets in January.
"I still think I'm in a dream. I'm still trying to process it and take it in," Nelson said in an interview with the AP on Wednesday. "It's still shocking to me, I have to be honest."
In a statement, Annise Parker, president of the LGBTQ+ Victory Fund, said Mississippi is "one of the last two states to achieve the milestone of electing an out LGBTQ+ lawmaker. "
"Voters in Mississippi should be proud of the history they've made but also proud to know they'll be well-represented by Fabian," Parker said.
The Blade's White House correspondent Christopher Kane, spoke with Nelson last Spring during the LGBTQ Victory Fund's National Champagne Brunch. Nelson acknowledged the challenges with racism and homophobia that he has continued to contend with as a candidate, along with the hostile political environment in which he would serve if elected. Still, he is optimistic the potential to move Mississippi in a better direction.
"At the end of the day, I put my suit on the same way every other person who walks in that statehouse does," Nelson told the AP on Wednesday after his victory was assured. "I'm going to walk in there, and I'm going to be a sound voice as to why things like this can't continue to go on in the state of Mississippi."
Mississippi has a Republican trifecta as well as a Republican triplex, which means the party exerts tremendous political power with control over both chambers of the state's legislature and the governorship, along with the offices of the secretary of state and attorney general.
Nelson would represent residents of Mississippi's majority-Black state capital, Jackson – which has long suffered with issues like high poverty rates and rising crime, including gun violence.
Years of poor governance have exacerbated these problems, while the state's conservative legislators have used the city's condition as a pretext to strip residents of the right to choose their elected leaders.
Nelson has an expensive range of policy areas that he said will be major priorities should he win the House seat, from expanding Mississippi's Medicaid program to fighting back against the conservatives' disenfranchisement of his constituents in Jackson and their harmful anti-LGBTQ legislative proposals.
Nelson is not just encountering anti-LGBTQ bigotry in the legislative context, but also that which has been directed at him personally as a gay candidate for public office in a deep-red state in the deep south. Especially in Mississippi and among older folks in the state, homophobia can come from voters and elected officials even from his own party, Nelson said.
"I think [my] being LGBTQ may pose a problem with some of the Democratic lawmakers" in the chamber, he said.
The AP also noted that Nelson was endorsed by the Human Rights Campaign, the nation's largest organization devoted to LGBTQ rights.
"It sends a real message in a time when we are seeing attacks legislatively and through violence against the LGBTQ+ community that the majority of people reject that kind of animus," Rob Hill, state director of the Human Rights Campaign's Mississippi chapter, said in an interview after Nelson's victory. "I think a lot of youth around the state who have felt like their leaders are rejecting them or targeting them won't feel as lonely today."
Additional reporting by Christopher Kane
McBride earns major labor support from flight attendants union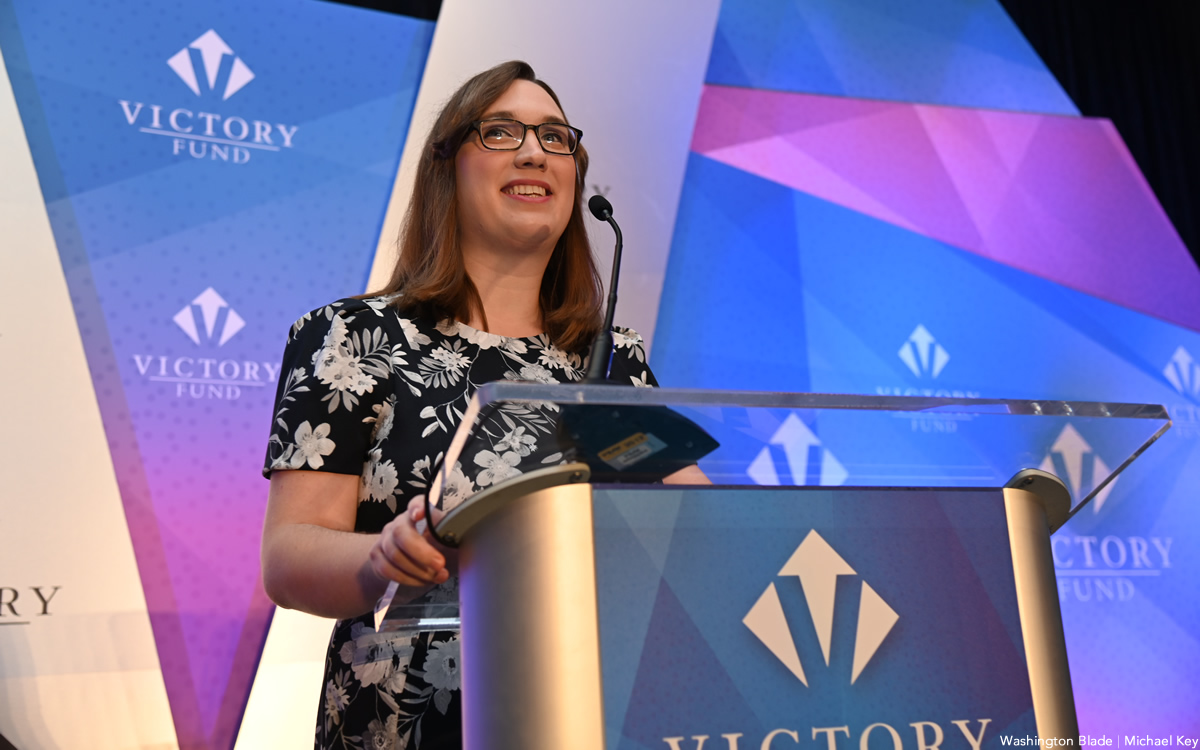 By Joel Lev-Tov | WILMINGTON, Del. – Delaware U.S. House Democratic candidate Sarah McBride has earned the support of the Association of Flight Attendants, the nation's most prominent flight attendant union.
It's the second big labor endorsement for McBride after the United Food and Commercial Workers Local 27's endorsement. The Association of Flight Attendants praised her for spearheading efforts to bring paid family and medical leave to Delaware, which will take effect in 2026.
"Sarah's record in the Delaware Senate shows that she understands how to work collaboratively, build power and make big things happen," the union's President Sara Nelson wrote in a press release shared exclusively with the Blade. "That's the kind of leader we need in Congress, and we're proud to endorse her candidacy."
McBride also announced her support for creating a list of abusive passengers and banning them from flying. Each airline has a list of passengers banned from flying, but airlines don't share the lists with each other, though Delta Air Lines has asked them, because of "legal and operational challenges," as a representative for the airline industry trade group Airlines of America told a House committee in September 2021.
"Right now, someone can be violent towards a flight attendant or another passenger and walk directly off of that flight and onto one with a different airline to endanger more people," an Association of Flight Attendants spokesperson wrote in a statement.
The Protection from Abusive Passengers Act would put the Transportation Security Administration in charge of building the database of passengers fined or convicted of abuse and has bipartisan support but has sat idly in committee since March. It failed to pass last year, and civil rights groups including the American Civil Liberties Union have charged that the list would disproportionately target people of color and strip and a better step to reducing hostility would be making flights more comfortable. Reports of defiant and unruly passengers have more than doubled between 2019, before the COVID-19 pandemic, and 2022.
"I thank the Association of Flight Attendants for endorsing our campaign," McBride wrote in the press release. "It's important that we recognize and celebrate the symbiotic relationship between strong, unionized workforces and the continued growth of employers here in our state."
The union representing 50,000 flight attendants across 19 airlines is putting pressure on airlines to grant union demands in contract negotiations. At American Airlines, unionized flight attendants voted to authorize a strike – putting pressure on the airline to accede to its demands. Flight attendants at Alaska Airlines say they are ready to strike but have not voted to authorize one yet. United Airlines flight attendants picketed at 19 airports around the country in August, ratcheting up the pressure.
The union's endorsement adds to a growing list of McBride endorsements, including 21 Delaware legislators, the United Food and Commercial Workers, the Human Rights Campaign, EMILY's List, and Delaware Stonewall PAC. McBride, who would be the first openly transgender politician in Congress, has powerful connections in Washington – including with the White House – and is favored to win Delaware's lone House seat.
A poll commissioned by the Human Rights Campaign shows her leading the pack of three candidates vying for the seat – 44% of "likely Democratic voters" told pollster company Change Research, which works with liberal organizations. The poll of 531 likely Delaware Democratic primary voters, though, was conducted only online – meaning those with less familiarity or access to the internet may not have been counted – and Change Research's methodology for screening likely voters is unclear. The company also did not provide a breakdown of respondents by age, gender, and race, but says it uses an algorithm to make the results representative.
Association of Flight Attendants' president Nelson said McBride's time in Delaware's State Senate shows her prowess in building power and working collaboratively.
"That's the kind of leader we need in Congress, and we're proud to endorse her candidacy," she wrote.
Related:
******************************************************************************************
******************************************************************************************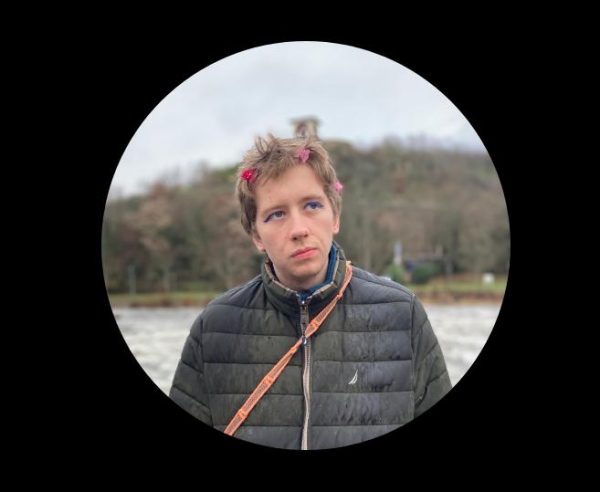 Joel Lev-Tov is a student journalist and photographer in the Washington, D.C. metropolitan area majoring in journalism and minoring in Jewish Studies at the University of Maryland, College Park.
They were a journalism Fellow at the Washington Blade this past summer & have skills in both photography & A/V systems.