LGBTQ ally, former UN Ambassador Bill Richardson dies at 75
The former U.S. Ambassador had worked voluntarily to free people who were held hostage or wrongfully detained abroad including Brittney Griner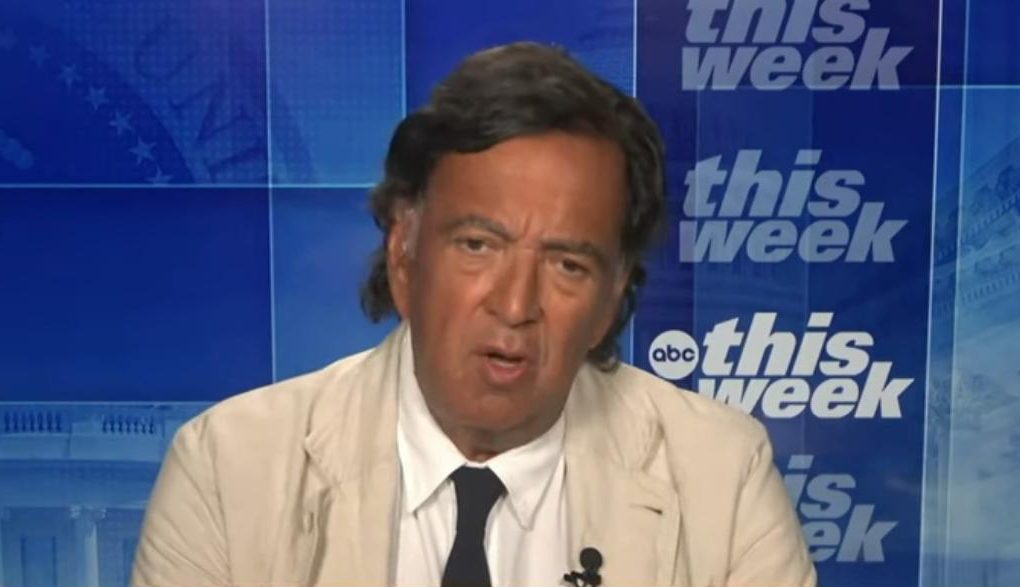 CHATHAM, Mass. – Former U.S. Ambassador, U.S. Secretary of Energy, U.S. Congressman, and two term Governor of New Mexico, Bill Richardson, died in his sleep at age 75 on September 1st at his Cape Cod Massachusetts summer home, a spokesperson for the Richardson Center for Global Engagement said in a statement released Saturday.
Mickey Bergman, Vice President of the Richardson Center, said: "Governor Richardson passed away peacefully in his sleep last night. He lived his entire life in the service of others – including both his time in government and his subsequent career helping to free people held hostage or wrongfully detained abroad. There was no person that Governor Richardson would not speak with if it held the promise of returning a person to freedom. The world has lost a champion for those held unjustly abroad and I have lost a mentor and a dear friend."
Bergman added: "Right now our focus is on supporting his family, including his wife Barbara of over 50 years, who was with him when he passed. We will share further information as it becomes available."
A lifelong progressive Democrat, the former U.S. Ambassador to the United Nations had worked almost exclusively in recent years, through the Richardson Center he founded in 2011, to free people who were held hostage or wrongfully detained abroad.
This past month Richardson was nominated for a Nobel Peace Prize for his role in rescuing Americans, most recently WNBA Phoenix Mercury player Brittney Griner. Over the last several decades Richardson traveled the world negotiating and securing the release of American prisoners and hostages in Bangladesh, North Korea, Sudan, Colombia, and Iraq.
As one of the 351 candidates for the Nobel Peace Prize in 2023, the former ambassador told 'The Hill,' media outlet that he was honored by the nomination.
Richardson served as a U.S. Congressman, U.S. Ambassador to the United Nations and U.S. Secretary of Energy under President Bill Clinton, and two terms as Governor of New Mexico.
New Mexico's junior U.S. Senator Ben Ray Luján issued a statement Saturday after learning of Richardson's passing:
"Governor Richardson was a close friend who held the same House seat that I was elected to. He knew how to get things done, and he worked closely with my late father in the Legislature.
His passing is incredibly heartbreaking for so many New Mexicans who knew and respected him. He leaves behind a legacy that will never be matched, and one that New Mexicans will always take pride in. My prayers are with Barbara, the Richardson family, and all New Mexicans. His memory will always be a blessing."
Traveling in Florida surveying Hurricane Idalia damage, President Joe Biden released a statement on the death of Richardson:
"Bill Richardson wore many weighty titles in his life – Congressman, Governor, Ambassador, Secretary. He seized every chance to serve and met every new challenge with joy, determined to do the most good for his country, his beloved New Mexico, and Americans around the world. Few have served our nation in as many capacities or with as much relentlessness, creativity, and good cheer. He will be deeply missed.
 
Bill's legacy will endure in many places – in New Mexico, which Bill served for seven terms as congressman and two as governor; at the Department of Energy, where he helped strengthen America's nuclear security; and at the United Nations, where he put his considerable negotiating skills to work advocating for American interests and values on the world stage.
 
But perhaps his most lasting legacy will be the work Bill did to free Americans held in some of the most dangerous places on Earth. American pilots captured by North Korea, American workers held by Saddam Hussein, Red Cross workers imprisoned by Sudanese rebels – these are just some of the dozens of people that Bill helped bring home. He'd meet with anyone, fly anywhere, do whatever it took. The multiple Nobel Peace Prize nominations he received are a testament to his ceaseless pursuit of freedom for Americans. So is the profound gratitude that countless families feel today for the former governor who helped reunite them with their loved ones.
 
Bill and I crossed paths for the first time decades ago, when he was a staffer on the Senate Foreign Relations Committee, which I served on as Senator. Over the years, I saw firsthand his passion for politics, love for America, and unflagging belief that, with respect and good faith, people can come together across any difference, no matter how vast. He was a patriot and true original, and will not be forgotten. Jill and I send our love to his family, including his wife of over 50 years, Barbara, and their daughter Heather."
Although the Ambassador was committed to LGBTQ+ rights in the U.S. and globally, his early interactions during his 2008 presidential campaign cost him support among LGBTQ+ voters that election cycle for a series of gaffes made during a campaign forum sponsored by the Washington D.C.-based Human Rights Campaign and Logo TV.
Also appearing on the forum was another candidate, then Illinois U.S. Senator Barack Obama. In January of 2008, Richardson dropped out of the race which ultimately saw the election of Obama as the 44th President of the United States.
A non-scientific poll on Logo's website after the forum had the Illinois Senator with the most support at 35 percent, while Richardson garnered the least at 4 percent.
Heath Haussamen, a political journalist based in Las Cruces, New Mexico and the editor and publisher of the now defunct political news website NMPolitics.net, that covered the state of New Mexico, documented what turned into a fiasco for Richardson:
Richardson was asked about a prior comment he made on the Don Imus show in 2006 – repeating the use of the Spanish word for "faggot" after Imus used it – and he seemed to tentatively satisfy his critics.
"I meant no harm when I said that," Richardson said. "It was one of those exchanges when I was caught off guard. … But I think you should look at my actions, and not words."
The forum moderator then commented that she had misspoken once on Imus' show, and said each guest is entitled to one mistake on that show
It got worse according to Haussmen's reporting:
But after being forgiven for one mistake, Richardson immediately made more.
He was asked, if the state Legislature passed a bill making gay marriage legal, whether he would sign it. After discussion with Richardson and other candidates about the strong difference between domestic partnerships and gay marriage – one panel member characterized it as the difference between being separate but equal and being truly equal – Richardson said this:
"The New Mexico Legislature, I am pushing it very hard to expand domestic partnerships. It's the same thing."
Not only was this mistake No. 2, but it resurrected mistake No. 1 – the Imus comment. Which prompted the next question: Where do you stand on gay marriage?
"In my heart, I am doing what is achievable, and I'm not there yet. New Mexico isn't there yet, the country isn't there yet," he said. "That doesn't mean I'm closed on this issue. It means I'm doing what is achievable."
Which prompted the next question, from rock star Melissa Etheridge: "Do you think homosexuality is a choice, or is it biological?"
"It's a choice. It's, it's…" he said.
Mistake No. 3. The audience was silent.
Not long after that debate forum, he reached out to the then Advocate political editor, Kerry Eleveld, requesting an in-person interview to clarify his position, saying that he has long known being gay is biological.
"I misunderstood the question, and I made a mistake in the way I answered it," he said during that interview.
His campaign also attempted to mitigate the damage with the LGBTQ+ community issuing a statement that read in part:
"Let me be clear: I do not believe that sexual orientation or gender identity happen by choice," Richardson said in the release. "But I'm not a scientist, and the point I was trying to make is that no matter how it happens, we are all equal and should be treated that way under the law. That is what I believe. That is what I have spent my career fighting for. I ask that people look at my record and my actions and they will see I have been a true supporter of the LGBT community."
The campaign also stressed Richardson's long support of the LGBTQ community.
The University of California Santa Barbara's 'The American Presidency Project' has an archived statement made by Richardson during LGBTQ Pride Month released on June 22, 2007 which read:
"I am very pleased to join my friends in the GLBT community and Americans across the country in celebrating Pride Month. This month is a deserved commemoration of the contributions of GLBT Americans to the United States and a welcome symbol of how far we have come as a nation.
"We must also acknowledge that we are in the midst of a difficult struggle for basic human rights and we have a long way to go. This month is a worthy symbol of our progress towards full civil rights for every American, but we cannot ignore the challenges we still must conquer before we can truly move forward and create a better society.
"I have been a strong, dedicated, and proud supporter of the GLBT community throughout my time in public service. In Congress, I voted against the Pentagon's "Don't Ask, Don't Tell" policy. I continue to believe that it is wrong, shamefully wrong. This policy is not only detrimental to GLBT Americans, it is harmful to the security of every American, as badly-needed military personnel are discharged for no other reason than that they are gay or lesbian.
"As Governor of New Mexico, I have led the charge for equality in my state. We expanded anti-discrimination laws to include sexual orientation and gender identity. We provided state health insurance for domestic partnerships. And I signed into law the state's first hate crimes legislation for crimes based on sexual orientation and gender identity. I have fought hard for a Domestic Partner Rights Act in New Mexico and I will not stop fighting until the legislation is passed.
"As President, I will not rest until we have fulfilled America's most basic promise — that every human being is created equal and that every American is due certain basic, inalienable rights. I know that until the human rights of every American are guaranteed, the rights of all Americans are demeaned."
Newsom signs LGBTQ+ protections but vetoes trans youth bill
"These measures will help protect vulnerable youth, promote acceptance, & create more supportive environments in our schools and communities"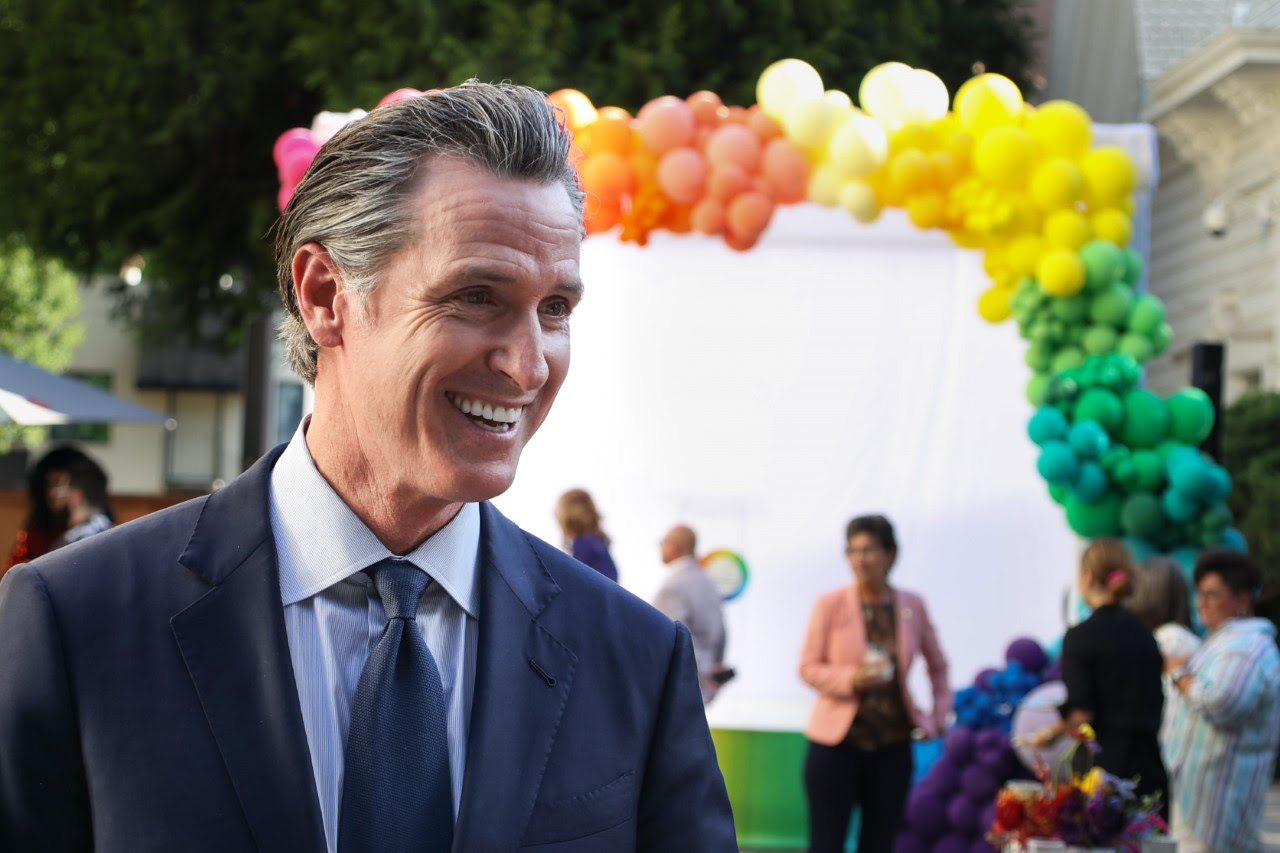 SACRAMENTO – California Governor Gavin Newsom signed several pieces of legislation on Saturday extending protection to the Golden State's LGBTQ+ community with the exception of a bill he vetoed Friday that would have required courts to consider whether a parent affirms their child's gender identity when making custody and visitation decisions.
"California is proud to have some of the most robust laws in the nation when it comes to protecting and supporting our LGBTQ+ community, and we're committed to the ongoing work to create safer, more inclusive spaces for all Californians," said Governor Newsom. "These measures will help protect vulnerable youth, promote acceptance, and create more supportive environments in our schools and communities. I thank Senator Eggman and the LGBTQ Caucus for their dedicated leadership and partnership in advancing our state's values of equality, freedom and acceptance."
Among the nine bills signed into law were:
AB 5- The Safe and Supportive Schools Act, sponsored by Assemblymember Rick Chavez Zbur (D-Los Angeles). This bill sets implementation timelines for required LGBTQ+ cultural competency training by public school teachers and staff.
AB 223- Change of gender and sex identifier, sponsored by Assemblymember Christopher Ward (D-San Diego).
Existing law authorizes a person to file a petition with the superior court seeking a judgment recognizing their change of gender to female, male, or nonbinary, including a person who is under 18 years of age. Existing law authorizes a person to file a single petition to simultaneously change the petitioner's name and recognize the change to the petitioner's gender and sex identifier, as specified.
This bill would require any petition for a change of gender and sex identifier or a petition for change of gender, sex identifier, and name filed by a person under 18 years of age, and any papers associated with the proceeding, to be kept confidential by the court. The bill would require the court to limit access to these records to specified individuals, including, among others, the minor, the minor's parents, and their attorneys.
AB 760– Public postsecondary education: affirmed name and gender identification, sponsored by Assemblymember Lori Wilson (D-Fairfield).
Commencing with the 2023–24 graduating class, existing law prohibits an institution from requiring a graduating student to provide legal documentation sufficient to demonstrate a legal name or gender change in order to have the student's chosen name listed on the student's diploma.
This bill, commencing with the 2023–24 graduating class, instead would prohibit an institution from requiring a graduating student to provide legal documentation sufficient to demonstrate a legal name or gender change in order to have the student's chosen name be the sole name listed on the student's diploma. The bill would authorize an institution to use a student's gender or legal name as indicated in a government-issued identification document only if it is necessary to meet a legally mandated obligation, but would otherwise require the institution to identify the student in accordance with the student's gender identity and affirmed name, as provided. To the extent that this requirement would impose a new duty on community colleges, the bill would impose a state-mandated local program.
AB 783– Business licenses: single-user restrooms, sponsored by Assemblymember Philip Ting (D-San Francisco). Requires cities, counties, and cities and counties to notify applicants for a business license or permit in writing of the requirement that single-user toilet facilities must be identified as all-gender toilet facilities.
AB 994– Law enforcement: social media, sponsored by Assemblymember Corey Jackson (D-Moreno Valley). With respect to an individual who has been arrested for any crime, this bill would require a police department or sheriff's office, upon posting a booking photo on social media, to use the name and pronouns given by the individual arrested. The bill would authorize a police department or sheriff's office to use other legal names or known aliases of an individual in limited specified circumstances.
This bill would also require that a police department or sheriff's office remove any booking photo shared on social media after 14 days unless specified circumstances exist. Because the bill would impose higher duties on local law enforcement, it would impose a state-mandated local program.
SB 372 – Department of Consumer Affairs: licensee and registrant records: name and gender changes, sponsored by Senator Caroline Menjivar (D-San Fernando Valley/Burbank). The bill would prohibit a board from publishing information relating to the licensee's or registrant's former name or gender online. Instead, the bill would require the board to post an online statement directing the public to contact the board for more information. For specified licensees or registrants, the board would be prohibited from posting enforcement records online, but would be required to direct post an online statement stating that the individual was previously subject to an enforcement action and directing the public to contact the board, as prescribed. The bill would provide that all records related to a request to update an individual's license or registration under these provisions are confidential and not subject to public inspection or disclosure.
SB 407 – Foster care: resource families, sponsored by Senator Scott Wiener (D-San Francisco). Existing law generally provides for the placement of foster youth in various placement settings. Existing law provides for the implementation of the resource family approval process and defines a resource family as an individual or family who has successfully met both the home environment assessment standards and permanency assessment criteria, as specified, necessary for providing care for a child placed by a public or private child placement agency by court order, or voluntarily placed by a parent or legal guardian. Under existing law, the resource family permanency standards include a family evaluation, including, but not limited to, interviews of an applicant, as specified, and a risk assessment.
This bill would require a resource family to demonstrate the capacity an ability and willingness to meet the needs of a child, regardless of the child's sexual orientation or orientation, gender identity, or gender expression, as specified.
SB 760 – School facilities: all-gender restrooms, sponsored by Senator Josh Newman (D-Fullerton). The bill would require the all-gender restroom to meet certain requirements, including, among other things, that it has signage identifying the bathroom facility as being open to all genders and is unlocked, unobstructed, and easily accessible by any pupil.
SB 857 – Advisory task force: LGBTQ+ pupil needs, sponsored by Senator John Laird (D-Santa Cruz). This bill will establish an advisory task force to identify LGBTQ+ pupil needs statewide and assist in implementing supportive initiatives.
We are thrilled that 6 of our priority bills and 2 of our endorsed bills were signed into law today! These bills protect and uplift LGBTQ+ foster youth and students in schools, as well as respect individuals' names.

We are hopeful our remaining 4 bills will be signed too! pic.twitter.com/Ch6VdQmTAo

— California Legislative LGBTQ Caucus (@calgbt) September 24, 2023
"This year the LGBTQ Caucus took up the important work of protecting our communities in the face of vile anti-LGBTQ+ rhetoric, discriminatory laws across the country, and hatred. I appreciate the Governor's partnership in signing some of our priority and endorsed legislation today, and hope we can continue to educate about the harm LGBTQ+ people will continue to face if we fail to act," said Senator Susan Talamantes Eggman, Chair of the California Legislative LGBTQ Caucus.
"While states across the nation are passing legislation that puts LGBTQ+ people and especially youth at risk, California is sending a clear message today — hate-filled attacks will not be tolerated and we will continue protecting and ensuring the safety of all members of the LGBTQ+ community," said Equality California Executive Director Tony Hoang. "We are thankful to our legislative partners for championing these important bills and to Governor Newsom for continuing to be such a strong ally in improving and protecting the wellbeing of the LGBTQ+ community as we face growing attacks from far-right extremists."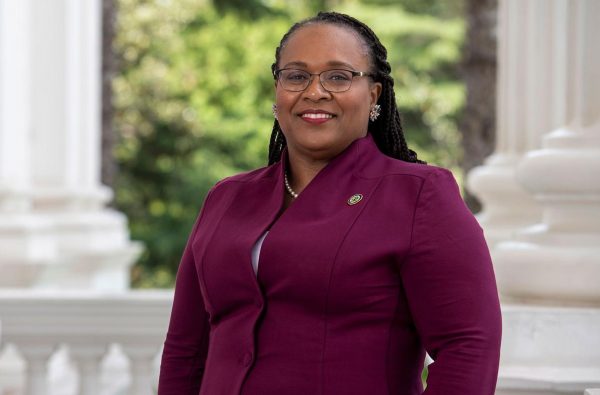 On Friday, Newsom vetoed AB 957 would have updated California law to clarify that, for the purposes of child custody and visitation decisions, a parent's affirmation of a child's gender identity or gender expression is an essential factor that must be considered in determining the best interest of the child by a judge.
That legislation had been sponsored by Assemblymember Lori Wilson, a Democrat who introduced the bill and has an adult son who came out as transgender when he was a teenager, criticized the governor's decision.
"I've been disheartened over the last few years as I watched the rising hate and heard the vitriol toward the trans community. My intent with this bill was to give them a voice, particularly in the family court system where a non-affirming parent could have a detrimental impact on the mental health and well-being of a child," Wilson said in a statement.
My Statement on Governor Newsom's Veto of AB 957 pic.twitter.com/bK1JhrW27z

— Assemblywoman Lori D. Wilson (@AsmLoriDWilson) September 23, 2023
"We are disappointed and disheartened by Governor Newsom's decision to veto AB 957, which would have helped to ensure that the unique needs of transgender and gender non-conforming youth are explicitly considered in child custody and visitation decisions," said Equality California Executive Director Tony Hoang.
"At a time where LGBTQ+ youth, specifically trans youth are facing higher rates of depression and suicide, reassurance and protection from our state is in dire need. Anti-LGBTQ+ extremists targeted this modest and straightforward legislation as part of their coordinated attacks on trans youth in California, and the failure to enact this bill bolsters their dangerous efforts. We are grateful to Assemblymember Lori Wilson for her unwavering commitment to the needs of transgender and gender non-conforming young people. Despite this setback, we will continue working with the Legislature and Governor Newsom to to protect the rights and dignity of the most vulnerable members of the LGBTQ+ community."
In his veto message, the governor explained:
"I appreciate the passion and values that led the author to introduce this bill. I share a deep commitment to advancing the rights of transgender Californians, an effort that has guided my decisions through many decades in public office.
That said, I urge caution when the Executive and Legislative branches of state government attempt to dictate – in prescriptive terms that single out one characteristic – legal standards for the Judicial branch to apply. Other-minded elected officials, in California and other states, could very well use this strategy to diminish the civil rights of vulnerable communities."