The price of hate: Louisiana loses one of its 3 pediatric cardiologists
The environment created by anti-LGBTQ legislation in Louisiana, drove Out gay doctor, his husband & kids from home they loved for Long Island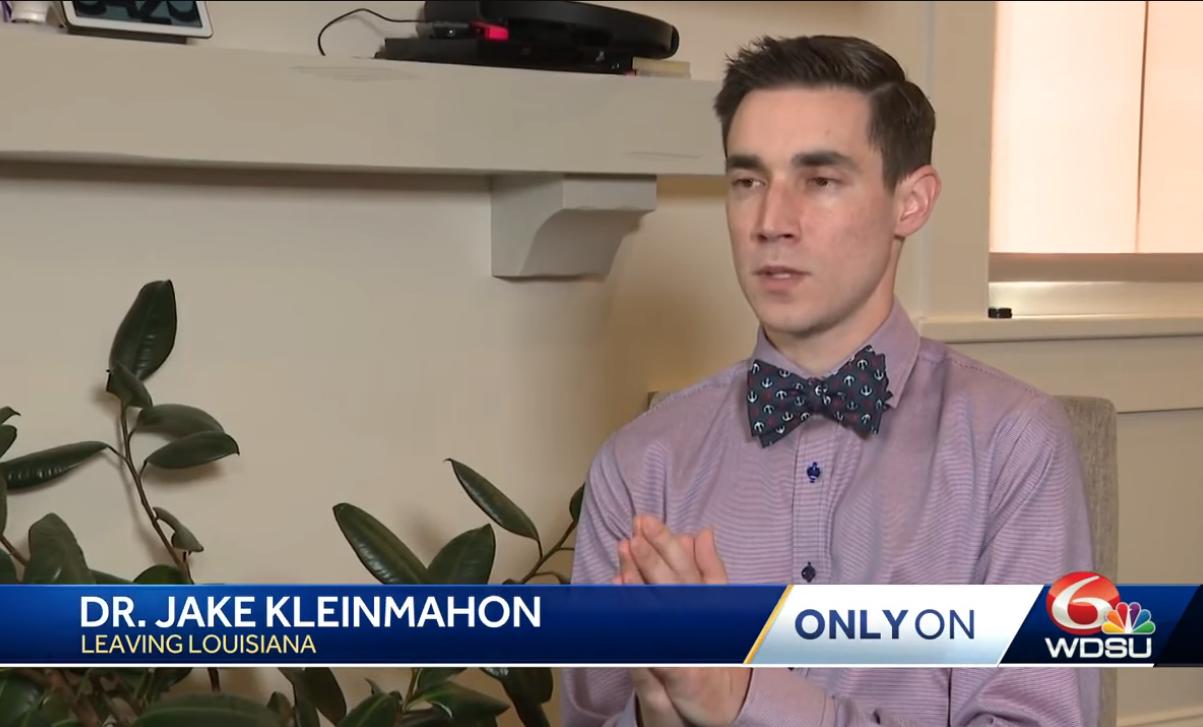 LONG ISLAND, N.Y. — While Jake and Tom Kleinmahon are busy settling-in to their new home in the suburbs of New York City — no easy task when you're raising two children — Jake is also busy telling the story of why they moved here, more than 1,300 miles from New Orleans.
Dr. Kleinmahon, one of three pediatric cardiologists in Louisiana, first shared that story on Instagram in July, about why they were leaving. It was not only because he accepted a new job in Queens, N.Y.
"This is a wonderful new opportunity, but it is incredibly sad to leave our home, our friends, colleagues, and patients and their families," he wrote on Instagram. "Our children come first. We cannot continue to raise them in this environment."
The environment is what was created by anti-LGBTQ hate legislation in Louisiana, which the surgeon wrote is what drove the Kleinmahons from their beloved home in New Orleans. Now, he's telling that story to reporters at TV stations, CNN and People magazine. 
As CNN reported, Kleinmahon is a graduate of Tulane University's medical school, and after leaving the state to complete his fellowships, he said he felt compelled to return, five years ago.
"At the time there was only one heart transplant doctor in the state of Louisiana," he said. "I believe the kids in Louisiana should have the same world class health care as any other part of the United States." Before his return, hospitals often sent children out of state for the lifesaving care he provided.
As the new director of the pediatric heart transplant program at a local children's hospital, Kleinmahon started building a life with his husband in New Orleans, and raising a family. Peeling crawfish, celebrating Mardi Gras and going to Saints games was just a part of it; so was making friends and getting involved in community groups.
But this year, Kleinmahon told CNN he started having difficult conversations with his family about leaving the home they love. When he explained to his six-year-old daughter that their family had no choice but to leave New Orleans, she said, "We do have a choice, just one of them isn't a good one."
In Louisiana, where the governor is a Democrat but the legislature is dominated by Republicans, the legislature proposed bans on transgender student-athletes, an education bill restricting both students and teachers from discussing orientation and identity, and a ban on gender-affirming healthcare for trans and nonbinary youth.
Kleinmahon lobbied against the bills, calling state lawmakers and writing letters to the state's senate education committee. But he reached a breaking point when Republican state lawmakers walked out of a senate education committee meeting as opponents of the state's version of the "Don't Say Gay" bill were discussing why it was harmful.
"It really showed that they just don't care," Kleinmahon told CNN. "They are not going to support our children; they are not going to support our family."
Almost four percent of adults in Louisana identify as LGBTQ+, according to the Movement Advancement Project. And its data shows 28 percent of LGBTQ+ adults are raising children there.
The Republican-led legislature moved forward anyway, sending those bills to the governor in Baton Rouge, as the Los Angeles Blade reported. On July, 18, lawmakers voted to override Gov. John Bel Edwards' vetoes of their anti-LGBTQ+ bills. His veto of anti-trans legislation survived the vote to override, but Louisiana will join 22 other states banning gender-affirming care in 2024.
The surgeon and his family bid farewell to New Orleans on Aug. 24.
Kleinmahon is now working as the director of Pediatric Heart Transplant, Heart Failure, and ventricular assist devices at Cohen Children's Medical Center in Queens, and Louisiana has only two pediatric surgeons available as of press time. 
"Although we love New Orleans and we love Louisiana with all of our hearts," Kleinmahon said, echoing his Instagram posts, "We can't raise our children in this environment."
Louisiana lawmakers send anti-LGBTQ bills to Governor Edwards
"I guess I've always believed in my heart of hearts that a decision should be made by a patient and a physician"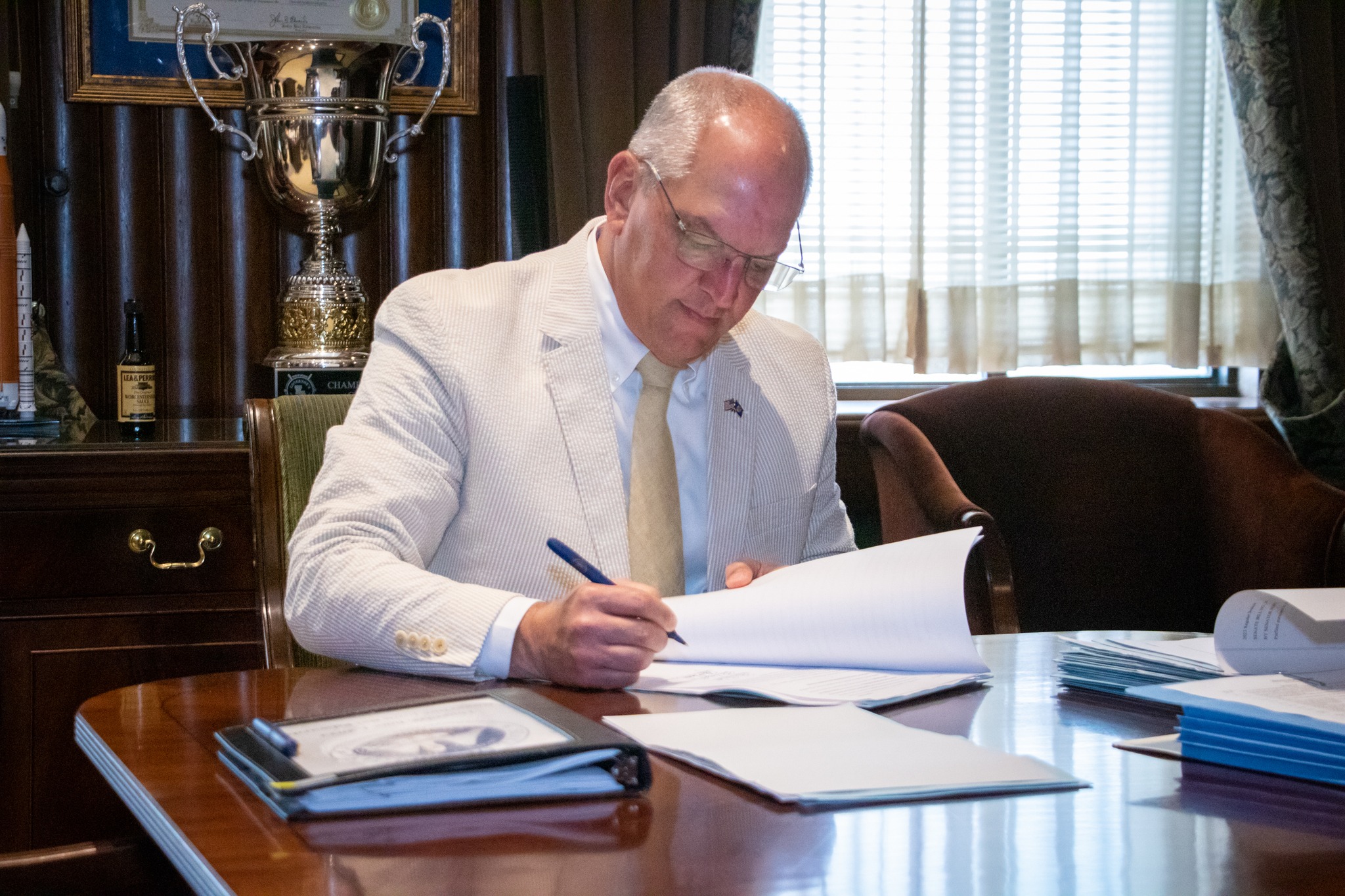 BATON ROUGE – The Louisiana state Senate on Monday, following a national conservative movement targeting LGBTQ+ youth, approved three measures that target LGBTQ+ rights. The bills now head to the state's Democratic Governor John Bel Edwards, one of which has spurred calls for the governor to veto from leading civil rights advocacy groups including the ACLU.
House Bill 648, a ban on trans youth gender-affirming health care, passed on a 29-10 vote that along party lines. HB 648 is the only bill of the three to receive a veto-proof majority vote in both House and Senate should the governor veto it, which sources say is highly likely.
"This extreme government overreach harms everyone in our state, especially transgender Louisianans, and we all deserve better," ACLU spokesperson Kari Elgin said in a statement.
The local newspaper, The Advocate reported, the Senate voted Monday for HB 466, the ban on talk of gender and sex in school classrooms, on a 29-9 vote, a two-thirds majority; and for HB Bill 81, the pronoun bill, on a 31-8 vote, also a two-thirds majority. However, the House passed each of those bills earlier in session without two-thirds majority votes.
Human Rights Campaign State Legislative Director and Senior Counsel Cathryn Oakley released the following statement:
"From doctors' offices to classrooms, Louisiana's extremist legislators show no shame in assaulting the freedoms of those different from them. Blocking teachers from providing the safe and inclusive spaces that LGBTQ+ youth so desperately need is an unconscionable act. There is absolutely nothing inappropriate about being LGBTQ+ or in acknowledging LGBTQ+ issues and people. Furthermore, denying transgender and non-binary youth access to best-practice, life-saving medical care puts their lives in very real danger.
These bills are a desperate and cruel effort by radical politicians in Louisiana to marginalize and erase the LGBTQ+ community, particularly transgender youth. The Human Rights Campaign strongly condemns these discriminatory bills and calls on Gov. Bel Edwards to veto them."
There was opposition to the trans youth healthcare ban from Senator Republican Committee Chairman Fred Mills, of Parks, joined who had joined with the Democrats in opposition. The bill killed by the Senate Health and Welfare Committee, which Mills is chair of on May 24, which was thought to have effectively killed the bill for this legislative session.
According to the Advocate after weeks of political maneuvering that saw it revived by the full Senate as political pressure mounted from conservative interest groups and then approved last week by a second Senate panel, sending it back to the full chamber.
Last month Mills, who expressed his trust in science and health care providers before joining Democrats in opposition.
"I guess I've always believed in my heart of hearts that a decision should be made by a patient and a physician," Mills said.
Speaking to the Advocate Monday, Mills said his vote was driven by his belief that decisions about medical care should remain between doctors and patients. He said Monday that blowback to his vote, which included threats from local and national conservatives, came as a surprise because he was unaware of the "cultural war" the issue was enmeshed in.
"This is probably one of the biggest blessings of my life, this controversy," he said. "I've been attacked nationwide by people with hate. But I do not hate these people. I know God blesses them."
Related: