Wiener pulls PrEP bill after Assembly committee adds poison pill
In 2019, Gov. Newsom signed the first-in-the-US law that authorized pharmacies to furnish up to a 60-day supply of PrEP without a prescription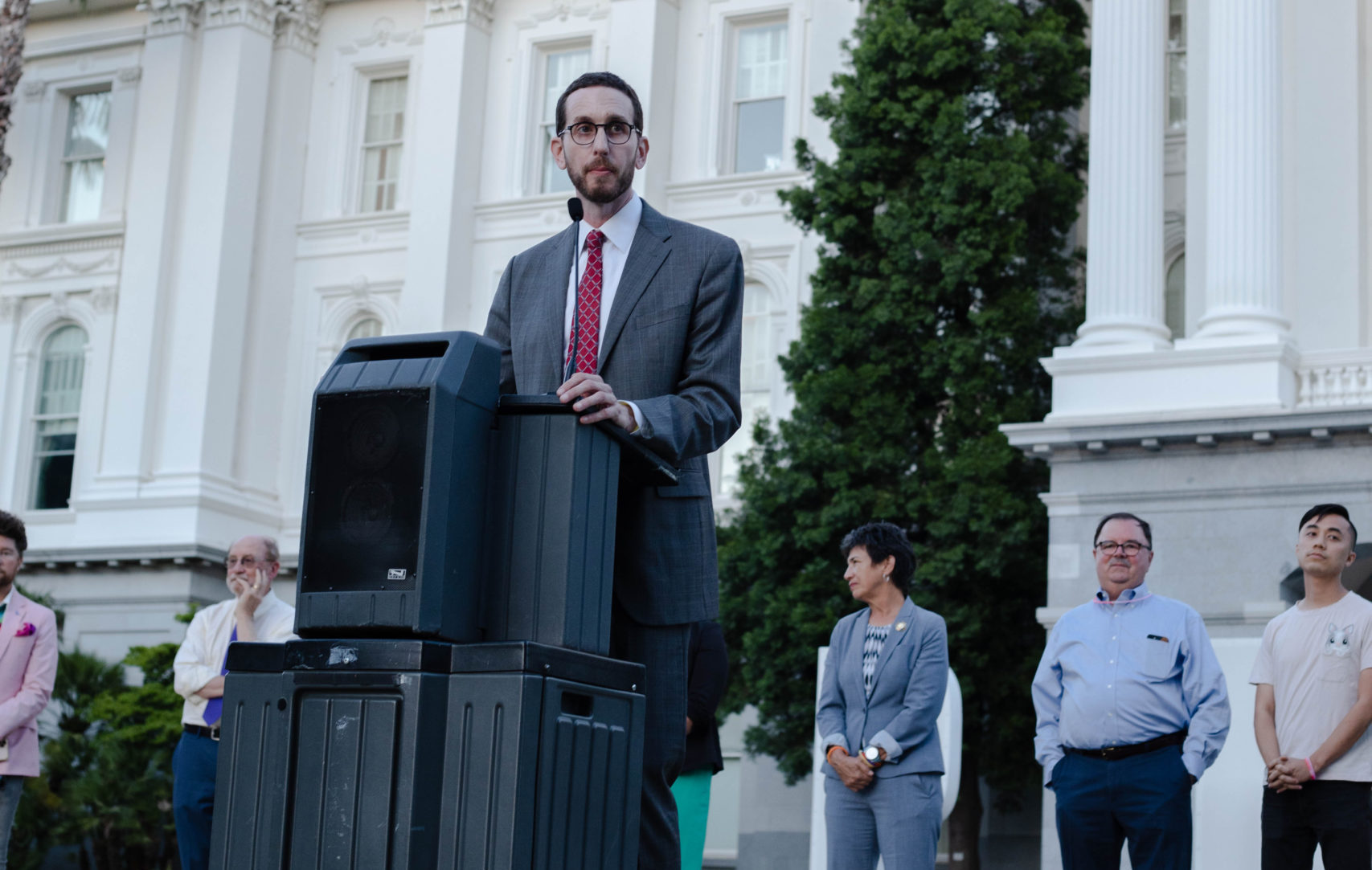 SACRAMENTO – Senator Scott Wiener (D-San Francisco) announced Friday that he is pausing Senate Bill 339 in the Assembly after the Assembly Appropriations Committee inserted a harmful amendment to the bill.
SB 339 improves access to PrEP and PEP, a powerful preventative HIV medication, by ensuring pharmacists can furnish PrEP without a prescription. The bill deals exclusively with ensuring pharmacists are able to provide PrEP.
Last week, the Assembly Appropriations Committee inserted an extraneous amendment into SB 339 having nothing to do with the bill — essentially inserting an unrelated bill into this bill — and which *undermines* access to PrEP.
According to Wiener's office, this amendment would allow insurance companies to impose prior authorization and step-therapy for PrEP and PEP, which are significantly limited under existing law and regulations. In other words, the amendment reduces patient protections.
This harmful amendment is not only completely unrelated to the purpose of the bill – i.e., improving pharmacists' ability to furnish PrEP and PEP – but it also upends longstanding guidance from state regulators and runs counter to California's ongoing efforts to improve access to PrEP and PEP for Californians most at risk for contracting HIV, a spokesperson for Wiener noted adding that because these amendments undermine PrEP access, they're effectively a poison pill and therefore untenable.
The amendments were never analyzed or voted on by a health policy committee, and Senator Wiener opposes them. As a result, Senator Wiener has chosen not to move SB 339 forward at this time. Over the recess, Senator Wiener will determine if there is a path to deleting these harmful amendments. If not, he likely will abandon the bill. 
"It's heartbreaking to see a straightforward, critically important HIV prevention bill stall this way," said Senator Wiener. "Thousands of Californians contract HIV each year, and we need common sense measures like SB 339 to improve access to PrEP."
Despite significant public health advancements, HIV remains a major public health challenge in California, with nearly 4,000 new HIV diagnoses each year. Black and Latino gay and bisexual men, Black cisgender women, transgender women, and youth continue to be the populations most impacted by HIV.
PrEP is a preventative drug taken orally or intravenously that reduces the risk of contracting HIV through sexual contact by more than 99%, making it more effective than any other measure to prevent HIV, including condoms. Despite its incredible efficacy, fewer than 25 percent of those who would benefit from PrEP are using these medications.
"We are shocked at the recent actions of the Assembly Appropriations Committee to reverse years of advocacy for HIV prevention in California and roll back essential protections for people at risk of acquiring HIV," says Dr. Tyler TerMeet, CEO of the San Francisco AIDS Foundation, "For decades California has been at the forefront of HIV prevention, ensuring that people had access to PrEP, our most effective form of HIV prevention, without delays caused by insurance red tape and greed. The language changes added by the Appropriations Committee would undo that work and leave people at the highest risk of HIV vulnerable to pointless bureaucratic delays and denials, increasing HIV transmission and undoing our work to get to zero new HIV infections in California." 
Michael Conner, PharmD, President of the California Pharmacists Association states, "While the current version of the bill meets the goal of CPhA to allow pharmacists to independently initiate and provide PrEP/PEP, it removes protections for patients. Our commitment is to do what is in the best interest of patients, it is at the heart of what we do. Therefore, we cannot support moving the bill forward at this time. We look forward to working together to move a bill that meets the intention of improving access to these life-saving medications."  
"We are disappointed that SB 339 will not be advancing this year because of the Assembly Appropriations Committee's amendments — we could not in good conscience move forward with the amended bill and roll back years of progress in the fight against HIV," said Equality California Executive Director Tony Hoang. "The amendments would take California back to a time when health plans could impose onerous delays to accessing critical HIV prevention medications and they demonstrate a disregard for the HIV providers and advocates who have been fighting for years to improve PrEP access in California. We remain fully committed to expanding PrEP access for all Californians and look forward to continuing our work with Senator Wiener on this important issue."
Governor Newsom to decide on ending pro-LGBTQ state travel ban
The state would be following San Francisco in doing so, as city leaders this spring ended their similar travel restriction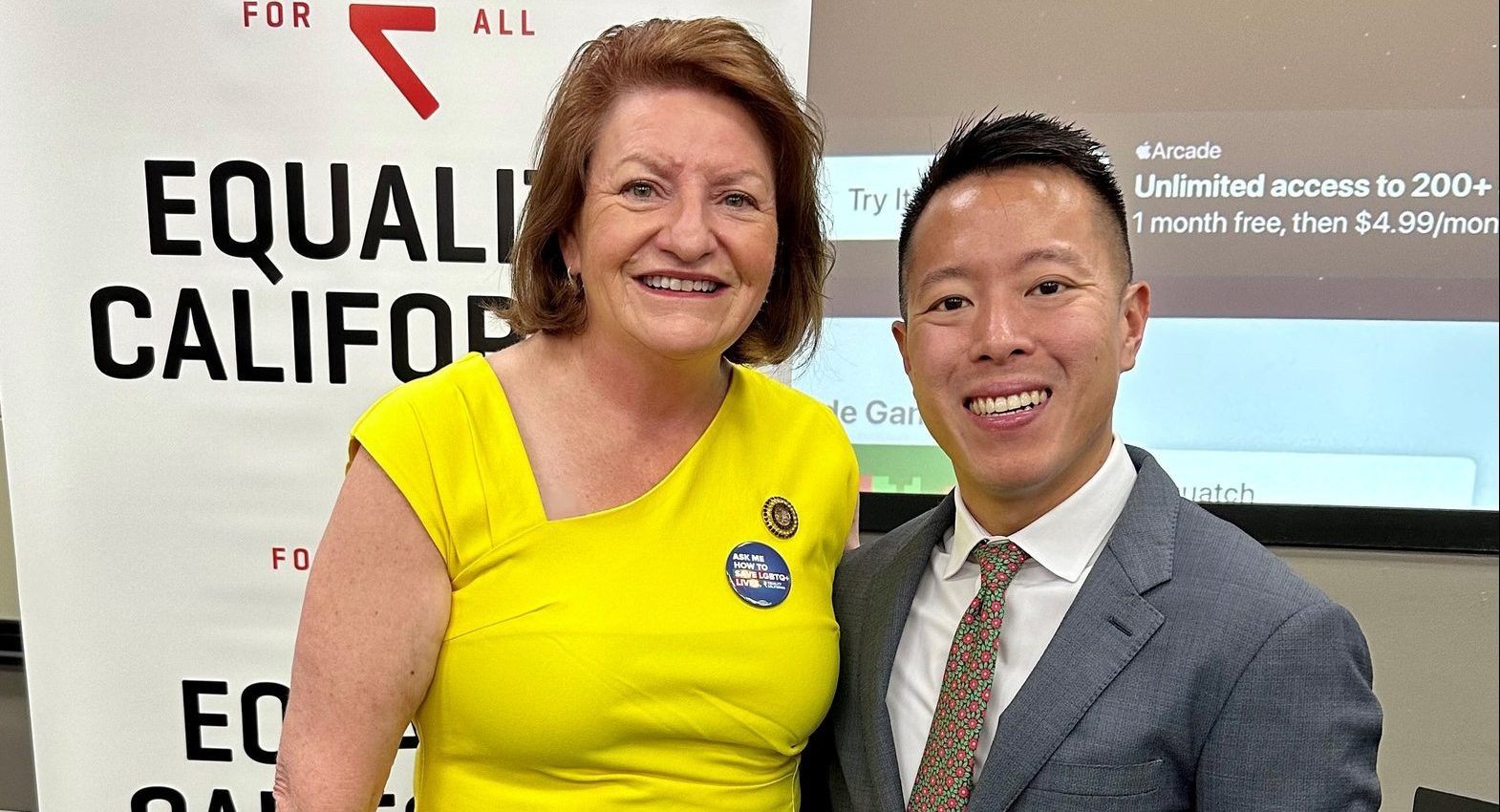 By Matthew S. Bajko | SACRAMENTO – Ending California's ban on publicly funded travel to states with anti-LGBTQ laws is now in the hands of Governor Gavin Newsom after lawmakers this week sent him a bill to do away with the policy.
The state would be following San Francisco in doing so, as city leaders this spring ended their similar travel restriction.
Legislators first enacted the statewide travel ban policy in 2016 with the hope of seeing their counterparts in other states think twice about adopting LGBTQ discriminatory laws. Under the ban, no taxpayer money is to be used to cover non-emergency travel by state employees, as well as faculty, students, and sports teams at state colleges, to those states that have enacted anti-LGBTQ laws since 2015.
Yet, since its implementation, the travel ban has grown to cover 26 states. The restriction on traveling to Nebraska, added to the list this summer, is set to take effect on October 1.
Citing the lack of impact the travel ban has had in halting other legislatures from passing anti-LGBTQ laws, lesbian outgoing Senate President pro Tempore Toni Atkins (D-San Diego) introduced this year Senate Bill 447 called the BRIDGE Act, which stands for Building and Reinforcing Inclusive, Diverse, Gender-Supportive Equality. It aims to replace the so-called no-fly list with a privately funded pro-LGBTQ marketing effort in the states on it.
San Francisco officials similarly cited continued passage of anti-LGBTQ laws by other states for ending their local travel ban policy, which also covered states that restricted abortion and voting access. They also cited the policy having a negative fiscal impact on the city in higher contracting costs since the policy prohibited city agencies from doing business with companies headquartered in the states covered by the ban.
To press the case for rescinding the state's travel ban, Atkins created a dedicated website at sd39.senate.ca.gov/sb447 for her SB 447. A broad coalition of LGBTQ groups and leaders had expressed support for doing away with the travel ban, arguing the policy also hampered the ability of LGBTQ advocates to be on the ground in the covered states arguing on behalf of LGBTQ rights.
"As attacks on the LGBTQ+ Community across the country grow, building bridges to change hearts and minds in these communities is now more important than ever," wrote gay Assemblymember Rick Chavez Zbur (D-Santa Monica/West Hollywood) on X (formerly Twitter), who had advocated for implementation of the travel ban in his former capacity as executive director of statewide LGBTQ advocacy organization Equality California.
Meanwhile, gay Assemblymember Evan Low (D-Cupertino), who wrote the initial legislation establishing the state's travel ban, had expressed misgivings about ending it. He was one of four members of his chamber who abstained Monday from voting on SB 447, when the bill passed out of the Assembly by a 64-12 vote.
Because Atkins had amended it to include an urgency clause so SB 447 would take effect immediately if signed into law by Newsom, the Senate had to vote on it again Tuesday. It passed out of the chamber 31-6 with three abstentions.
"I remember what it was like to grow up in a time and place where conversations about someone being gay or lesbian only happened in whispers," stated Atkins. "While years have passed since then, there are still areas of our country where the LGBTQ+ community — and especially our LGBTQ+ youth — feel isolated and fearful for their safety. The BRIDGE Project would be a conduit of hope and compassion, and encourage others to open their hearts and minds to be more accepting and inclusive. It's within all of us to be that light."
Newsom, who has faced criticism in the past for making personal trips to states on the banned list, has until October 14 to either sign SB 447 into law or veto it.
**************************************************************************************
The preceding article was previously published by the Bay Area Reporter and is republished with permission.