Kane's Cuisine: Homemade pasta & Marcella Hazan's Bolognese
LA Blade White House correspondent Christopher Kane shares his love and passion of cooking writing in his weekly column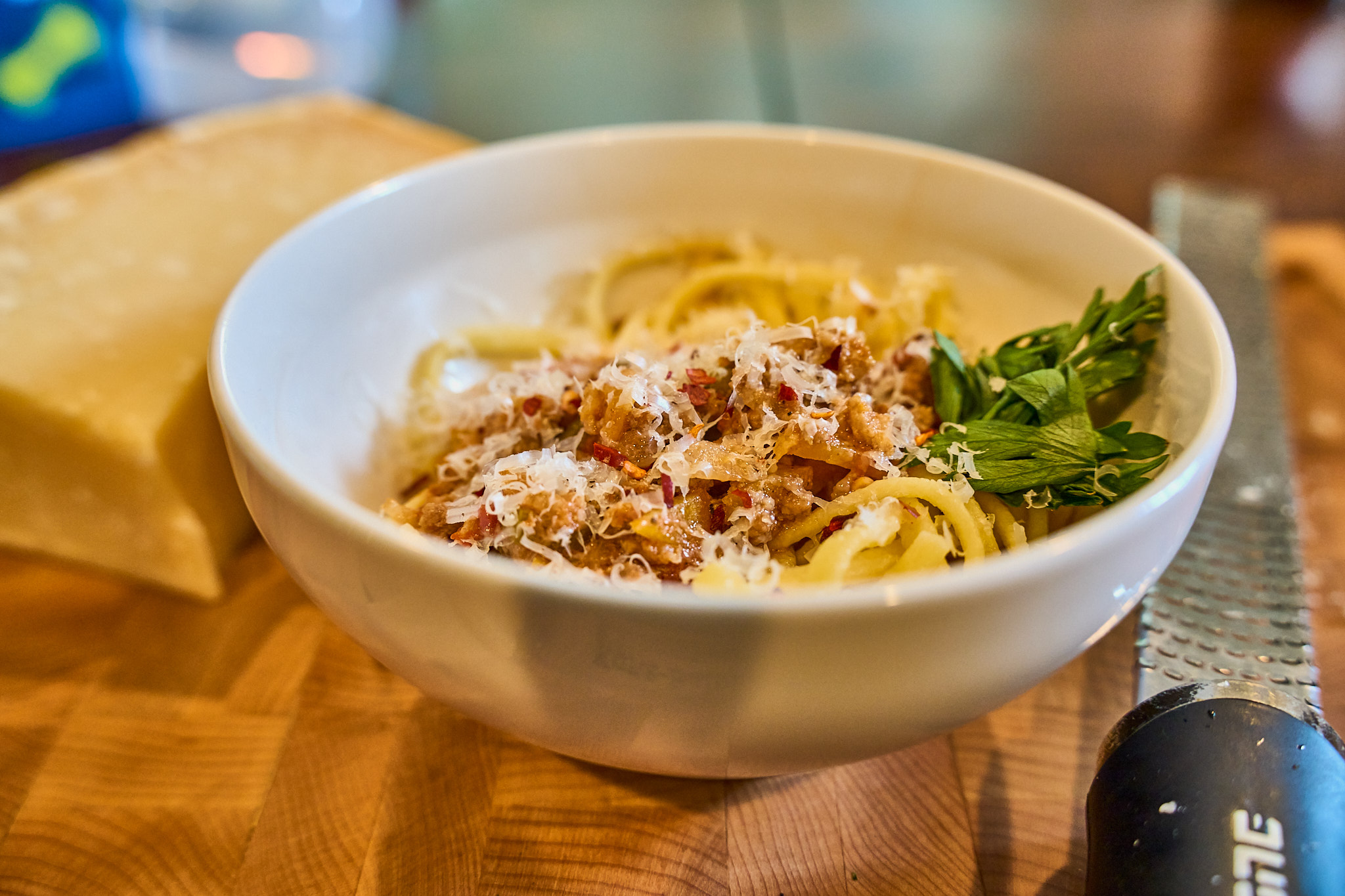 The LA Blade's intrepid Washington D.C.-based White House correspondent snarks his way through another delicious weekly recipe while dishing tea on other subjects
WASHINGTON – While I rarely balk when presented with a difficult, tedious kitchen task (peeling an especially knobby ginger root or a dozen pearl onions, for instance), I have tried making pasta by hand and simply do not have the patience. 
Finally, I bit the bullet and bought myself a Philips pasta and noodle maker. $300 well spent*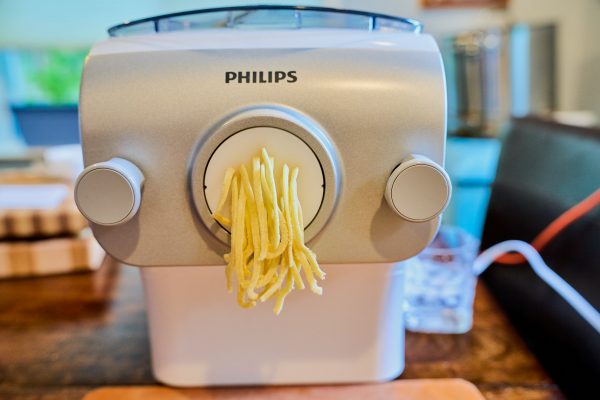 I agonized over how to use this powerful new tool in my column. Should I do one of the four pastas of Rome? Or an Asian dish like ramen? Dumpling wrappers? The possibilities are practically limitless.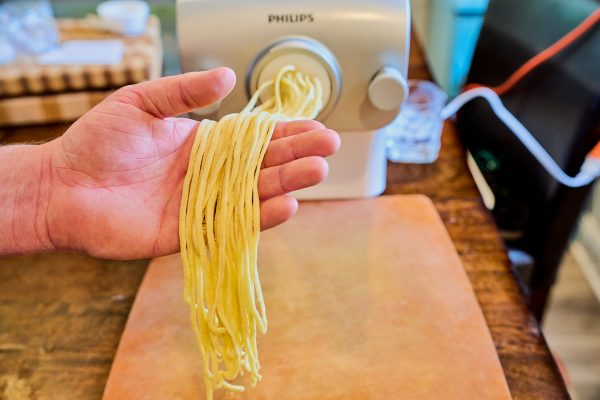 My maiden voyage with homemade pasta, however, had to start with Marcella Hazan. Often called the Italian Julia Child, she was a master of her craft who once said she would never do a cookbook because she did not want to write in English. x
Luckily for all of us, someone offered to translate her work. Luckily for me, New York Times Cooking had my back with her Bolognese sauce. 
I'm not going to detail the pasta-making process because unless you have a Philips machine your measurements will be different.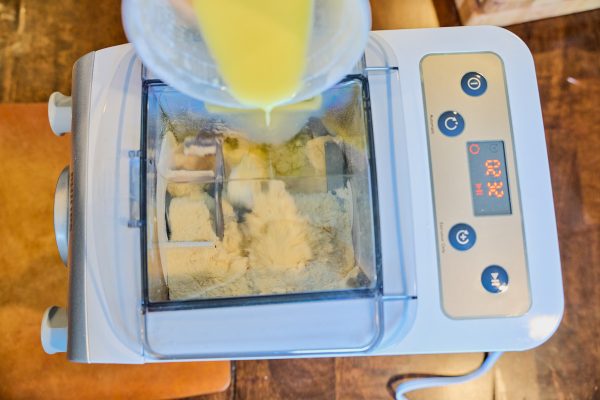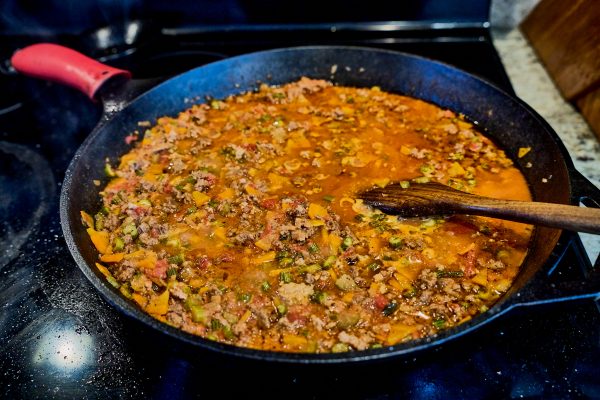 Cook store bought noodles according to package instructions until al dente. Just know homemade would be so much better. And yes, I will be obnoxious about using only fresh pasta moving forward. Sorry about it, this is my personality.
Heat 1 tablespoon vegetable oil and 3 tablespoons unsalted butter. Cook a half cup diced onion and two-thirds cup each diced carrot and celery. Season with salt** and pepper
Add a half pound ground beef and quarter pound ground pork, browning the meat. Season with salt and pepper
Add 1 cup whole milk and an eighth teaspoon ground nutmeg
Add 1 cup dry white wine and allow to simmer until evaporated (until it no longer smells boozy)
Add 1.5 cups canned whole peeled tomatoes
Marcella says: "When the tomatoes begin to bubble, turn the heat down so that the sauce cooks at the laziest of simmers, with just an intermittent bubble breaking through to the surface. Cook, uncovered, for 3 hours or more, stirring from time to time."
Taste and adjust seasoning
Serve with grated parmesan, fresh parsley, a drizzle of olive oil, red pepper flakes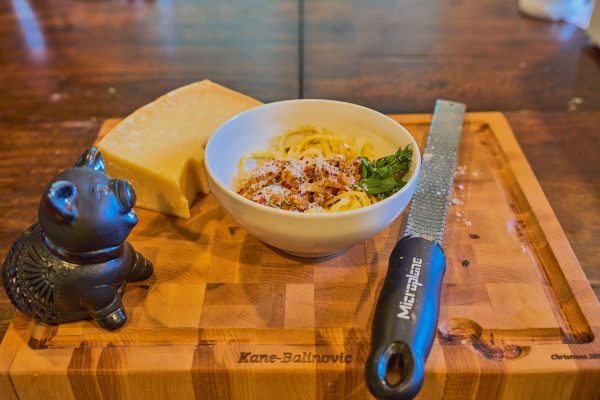 *With the volume of carbs I consume, I expect to recoup the cost savings over dried supermarket pasta within a year. 
**Diamond Crystal kosher salt. Always and forever. I'm just tired of specifying.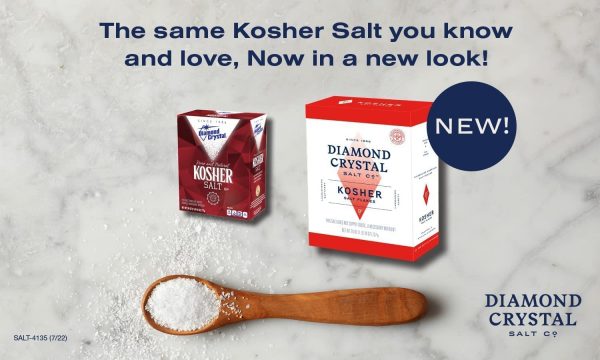 Kane's Cuisine: Celery salad with cilantro, scallion, & sesame
LA Blade White House correspondent Christopher Kane shares his love and passion of cooking writing in his weekly column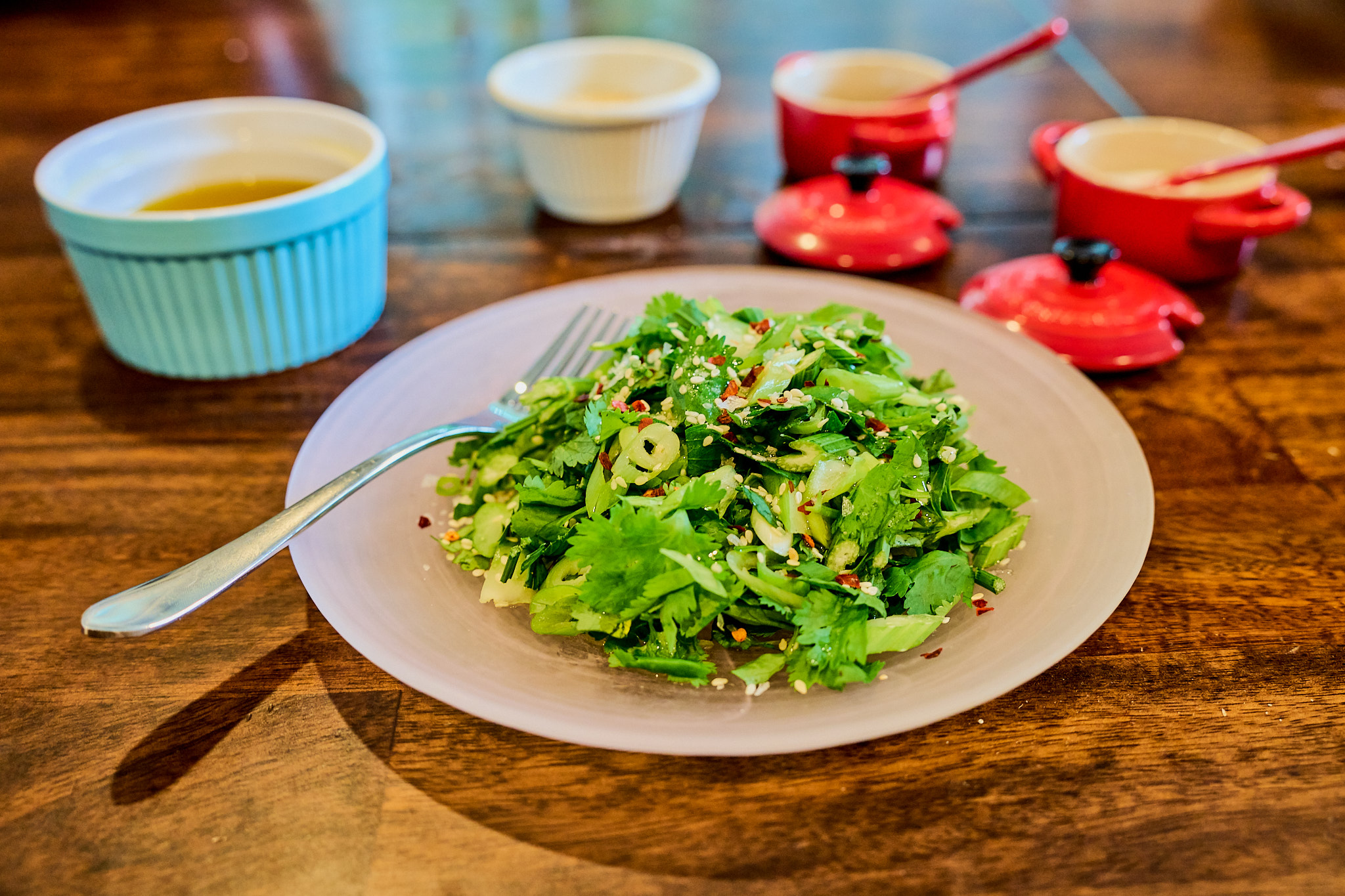 The LA Blade's intrepid Washington D.C.-based White House correspondent snarks his way through another delicious weekly recipe while dishing tea on other subjects
WASHINGTON – I served this salad with my homemade pasta & Bolognese last week, and I can tell you it's really the perfect side dish to accompany anything heavy that you might be making, whether it's a chicken pot pie, a lasagna, a 16-ounce ribeye…
That said, the salad is decidedly and unambiguously Asian inspired (and would, therefore, pair perfectly with beef bulgogi, steamed pork dumplings, bo kho soup…)
After her first bite, my dear friend Nancy told me, "This tastes Vietnamese!" She would know. And not only is she Vietnamese, but Nancy is also a fantastic cook, so this was high praise. We will do a collab soon. Still working out details. Stay tuned.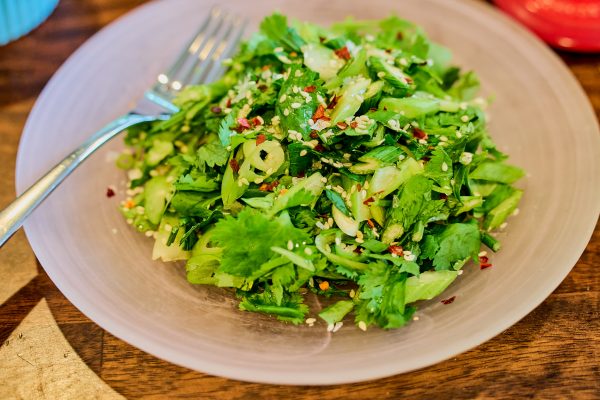 Recipe adapted from Alison Roman:
Toast 2 tablespoons sesame seeds in a small skillet over medium-high heat until golden brown, about 2 minutes. Remove and set aside.
Thinly slice 8 scallions and 4 stalks of celery on the bias. Toss in a large bowl with 1 bunch cilantro, leaves and tender stems, roughly chopped, and 1 jalapeno, seeded and finely chopped.
Add 3 tablespoons rice vinegar, 2 tablespoons lime juice (freshly squeezed), and 1 tablespoon fish sauce (preferably Red Boat Vietnamese fish sauce, which contains just black anchovies and salt). Toss to combine.
Season to taste with kosher salt and black pepper.
In a small bowl, whisk together 2 tablespoons canola oil, 4 tablespoons olive oil, and 1 tablespoon toasted sesame oil. Add to your salad and toss to combine.
Season again with salt and pepper.
Top with Maldon sea salt flakes, your toasted sesame seeds, red chili flakes, more black pepper, and another drizzle of sesame oil.