Governor Newsom to decide on ending pro-LGBTQ state travel ban
The state would be following San Francisco in doing so, as city leaders this spring ended their similar travel restriction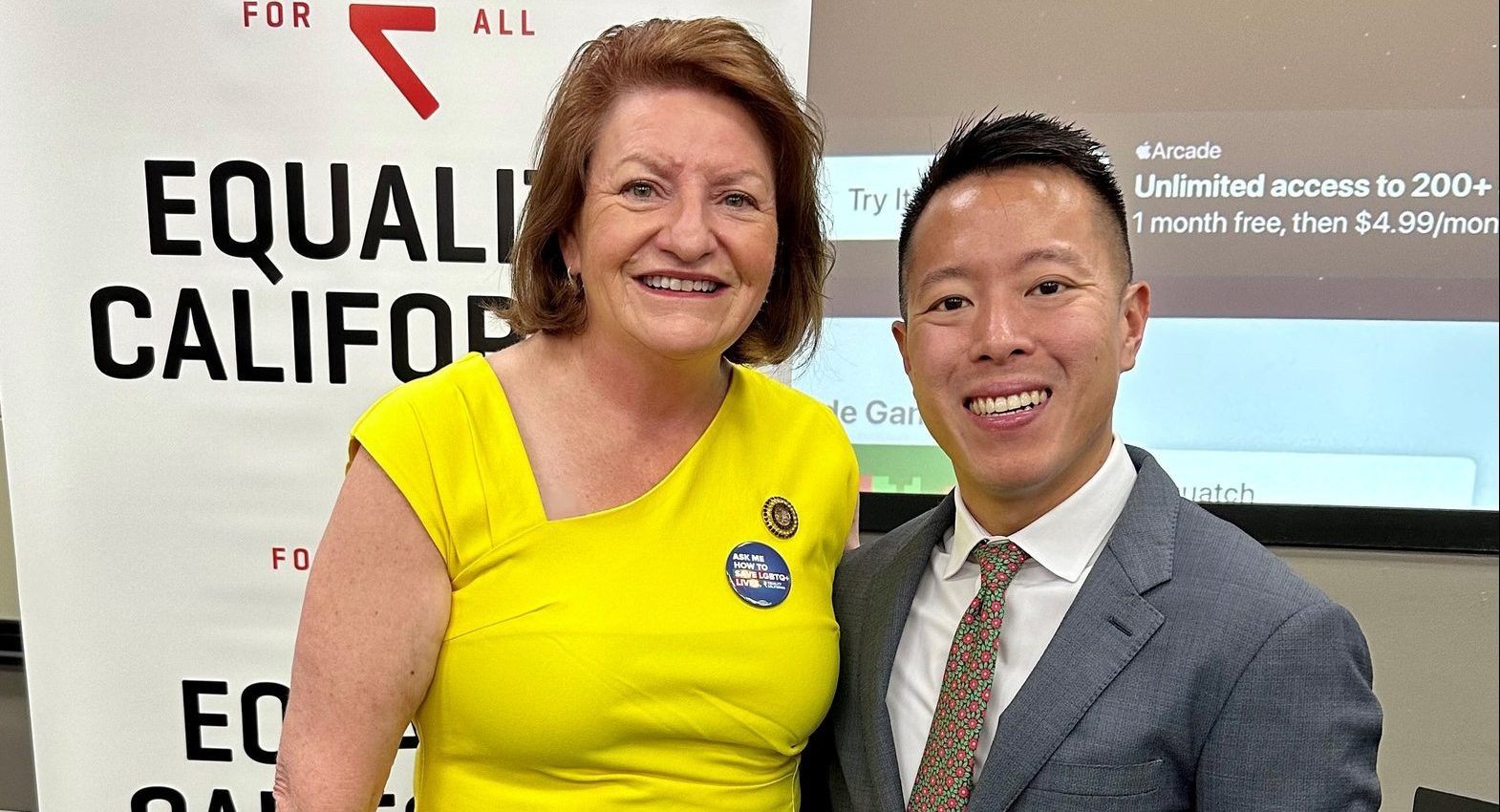 By Matthew S. Bajko | SACRAMENTO – Ending California's ban on publicly funded travel to states with anti-LGBTQ laws is now in the hands of Governor Gavin Newsom after lawmakers this week sent him a bill to do away with the policy.
The state would be following San Francisco in doing so, as city leaders this spring ended their similar travel restriction.
Legislators first enacted the statewide travel ban policy in 2016 with the hope of seeing their counterparts in other states think twice about adopting LGBTQ discriminatory laws. Under the ban, no taxpayer money is to be used to cover non-emergency travel by state employees, as well as faculty, students, and sports teams at state colleges, to those states that have enacted anti-LGBTQ laws since 2015.
Yet, since its implementation, the travel ban has grown to cover 26 states. The restriction on traveling to Nebraska, added to the list this summer, is set to take effect on October 1.
Citing the lack of impact the travel ban has had in halting other legislatures from passing anti-LGBTQ laws, lesbian outgoing Senate President pro Tempore Toni Atkins (D-San Diego) introduced this year Senate Bill 447 called the BRIDGE Act, which stands for Building and Reinforcing Inclusive, Diverse, Gender-Supportive Equality. It aims to replace the so-called no-fly list with a privately funded pro-LGBTQ marketing effort in the states on it.
San Francisco officials similarly cited continued passage of anti-LGBTQ laws by other states for ending their local travel ban policy, which also covered states that restricted abortion and voting access. They also cited the policy having a negative fiscal impact on the city in higher contracting costs since the policy prohibited city agencies from doing business with companies headquartered in the states covered by the ban.
To press the case for rescinding the state's travel ban, Atkins created a dedicated website at sd39.senate.ca.gov/sb447 for her SB 447. A broad coalition of LGBTQ groups and leaders had expressed support for doing away with the travel ban, arguing the policy also hampered the ability of LGBTQ advocates to be on the ground in the covered states arguing on behalf of LGBTQ rights.
"As attacks on the LGBTQ+ Community across the country grow, building bridges to change hearts and minds in these communities is now more important than ever," wrote gay Assemblymember Rick Chavez Zbur (D-Santa Monica/West Hollywood) on X (formerly Twitter), who had advocated for implementation of the travel ban in his former capacity as executive director of statewide LGBTQ advocacy organization Equality California.
Meanwhile, gay Assemblymember Evan Low (D-Cupertino), who wrote the initial legislation establishing the state's travel ban, had expressed misgivings about ending it. He was one of four members of his chamber who abstained Monday from voting on SB 447, when the bill passed out of the Assembly by a 64-12 vote.
Because Atkins had amended it to include an urgency clause so SB 447 would take effect immediately if signed into law by Newsom, the Senate had to vote on it again Tuesday. It passed out of the chamber 31-6 with three abstentions.
"I remember what it was like to grow up in a time and place where conversations about someone being gay or lesbian only happened in whispers," stated Atkins. "While years have passed since then, there are still areas of our country where the LGBTQ+ community — and especially our LGBTQ+ youth — feel isolated and fearful for their safety. The BRIDGE Project would be a conduit of hope and compassion, and encourage others to open their hearts and minds to be more accepting and inclusive. It's within all of us to be that light."
Newsom, who has faced criticism in the past for making personal trips to states on the banned list, has until October 14 to either sign SB 447 into law or veto it.
**************************************************************************************
The preceding article was previously published by the Bay Area Reporter and is republished with permission.
California lawmakers send bill barring school book bans to Newsom
The bill had passed the Assembly in May after the Temecula Valley Unified School District voted to reject a book that included LGBTQ+ topics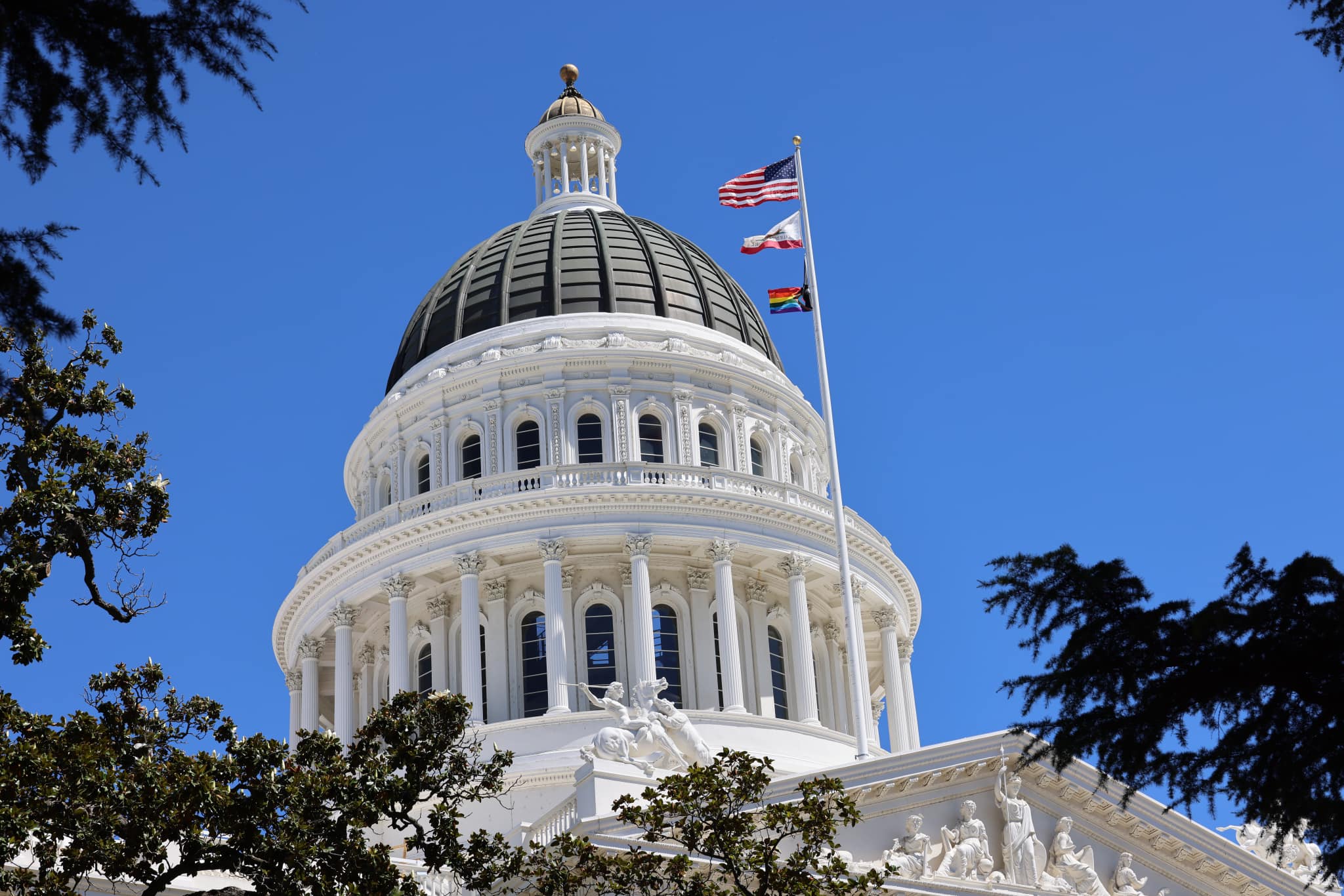 SACRAMENTO – A bill that would effectively halt efforts by school districts in California to ban text books and curriculum related to LGBTQ+ subject matter, including queer history, gender and racial diversity is now headed to the desk of California Governor Gavin Newsom.
Assembly Bill 1078 passed in the state Senate last week, and the governor already has indicated he will sign it as soon as he receives the legislation.
In a statement released on Thursday, September 7, Newsom said: "California is the true freedom state: a place where families — not political fanatics — have the freedom to decide what's right for them. With the passage of legislation to ban book bans & ensure all students have textbooks, our state's Family Agenda is now even stronger."
California is the true freedom state: a place where families — not political fanatics — have the freedom to decide what's right for them.

With the passage of legislation to ban book bans & ensure all students have textbooks, our state's Family Agenda is now even stronger. pic.twitter.com/RG9nnYd32u

— Office of the Governor of California (@CAgovernor) September 8, 2023
The bill had passed overwhelmingly in the Assembly in May after the Temecula Valley Unified School District Board voted to reject inclusion of a book that included mention of slain former openly gay San Francisco City Supervisor Harvey Milk and LGBTQ+ topics.
Board Member Jennifer Wiersma, one of the three who is backed by the Inland Empire Family Pac, a far-right group that opposes LGBTQ+ rights, transparent sexual education curriculum, and so-called 'Critical Race Theory' although that material is not taught in K-12 schools anywhere in the United States argued:
"I don't want my 3rd grader studying an LGBTQ issue. I don't want them going into gender ideology." Wiersma, supported by the other two conservatives, Danny Gonzalez and Dr. Joseph Komrosky, signaled that they were also opposed to any curriculum that included lessons or information about former openly gay San Francisco City Supervisor Harvey Milk.
School Board Dr. Joseph Komrosky referred to Milk as a pedophile, "My question is, why even mention a pedophile?" Komrosky said during a May meeting drawing the ire of Gov. Newsom who tweeted: "An offensive statement from an ignorant person. This isn't Texas or Florida. In the Golden State, our kids have the freedom to learn. Congrats Mr. Komrosky you have our attention. Stay tuned."
Komrosky and the School District Board the defied a letter warning that that the state would take action. Newsom, joined by Superintendent of Public Instruction Tony Thurmond, Senate President pro Tempore Toni G. Atkins, Assembly Speaker Robert Rivas, and Assemblymember Dr. Corey Jackson announced the state would begin the process of securing textbooks for students in the Temecula Valley Unified School District and enact legislation, Assembly Bill 1078, to fine school districts for failure to provide adequate instructional materials.
"The three political activists on the school board have yet again proven they are more interested in breaking the law than doing their jobs of educating students — so the state will do their job for them," the governor said.
AB 1078, sponsored by Assemblyman Jackson would financially penalize school boards that enact bans on books and education material related to Black, Latino, Asian, Native American and LGBTQ topics, provided they are part of an approved school curriculum.
"We're taking a firm stand against book banning in California's schools, ensuring that our students have access to a broad range of educational materials that accurately represent the rich cultural and racial diversity of our society," Jackson said.
 "AB 1078 will strengthen existing laws to ensure that local school districts provide students with accurate and inclusive instructional materials," said Equality California Executive Director Tony Hoang. "Accurate and inclusive education is essential to ensure the educational success of all California students, including LGBTQ+ students and Black, Indigenous, and other students of color. By seeing themselves reflected, LGBTQ+ students are validated, building stronger academic and social success opportunities."
Then in July, after oft times contentious, acrimonious and emotional public comments as both sides presented arguments in favor or against California's new elementary level social studies book and curriculum previously rejected twice, the Temecula Valley Unified School District's board relented and voted unanimously to adopt it.
Curriculum that deals with LGBTQ+ history is mandated under California's FAIR Education Act, which was signed into law on July 14, 2011, and went into effect on January 1, 2012. It amends the California Education Code to include the Fair, Accurate, Inclusive and Respectful reference to contributions by people with disabilities and members of the LGBTQ community in history and social studies curriculum.
Conservative school board majorities and some parents argue that curriculum that deals LGBTQ topics to Critical race theory are either not age-appropriate for younger students, radical or, in some cases, are framed asanti-American.
"We're not having the conversation at the core of the issue, which is age-appropriate materials," Sen. Rosilicie Ochoa Bogh (R-Yucaipa) told The Sacramento Bee.
Conservatives on social media platforms are also expressing their outrage: