X is placing major ads on a heavily followed antisemitic account
X CEO Linda Yaccarino keeps breaking her promise about brand safety as ads run on account endorsing killing politicians & LGBTQ advocates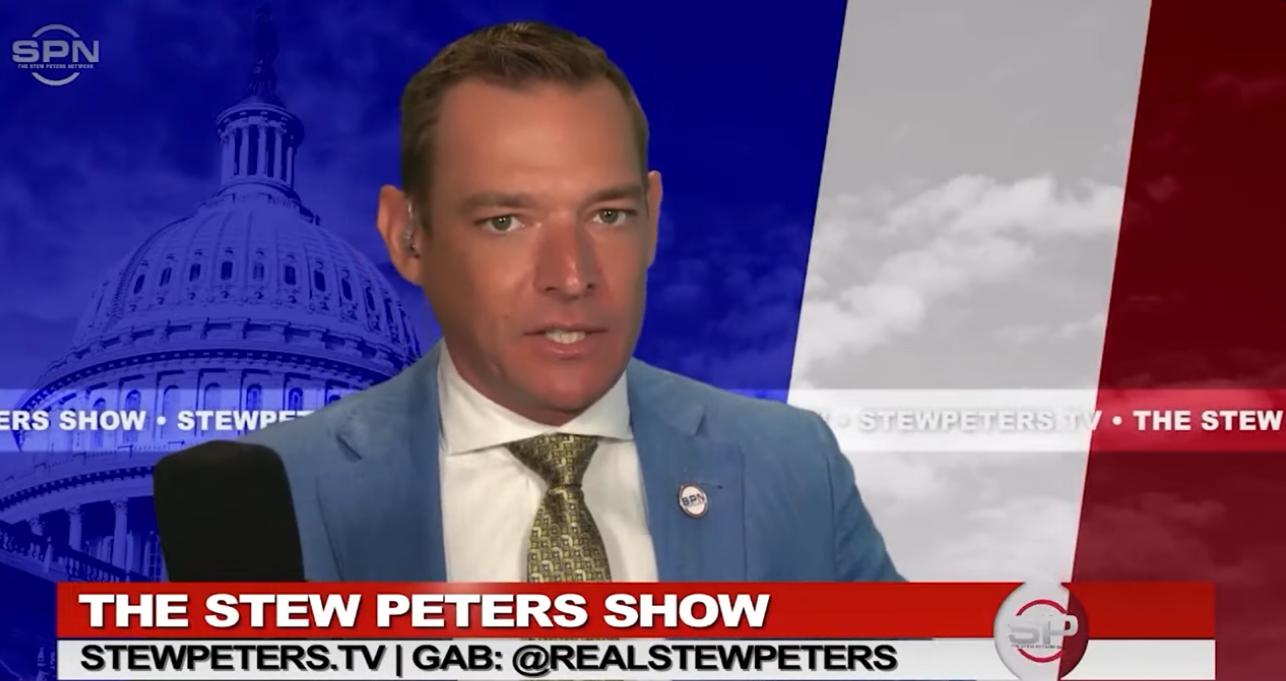 By  Eric Hananoki | WASHINGTON – X (formerly Twitter) has been placing ads for major brands like MLB, Bayer, Tyson Foods, and eBay on the account of Stew Peters, a white nationalist streamer who uses the social platform to endorse the killings of politicians and LGBTQ advocates. 
Peters has over 400,000 followers on his account, which he uses to attack people for being Jewish, and recently wrote of the Elon Musk-backed "BanTheADL" campaign: "The ADL controlling free speech has gone on long enough. The final solution should be @elonmusk banning the @ADL from twitter/@x."   
X CEO Linda Yaccarino has been claiming that her platform is a safe place for brands. She recently tweeted that X has a "commitment to brand safety" and told CNBC in a recent interview that companies are "protected from the risk of being next to" toxic content and, "By all objective metrics, X is a much healthier and safer platform than it was a year ago."
That's false: Media Matters and other observers have shown that X remains a toxic environment, especially for advertisers. Since Elon Musk took over the company, X has placed ads for numerous brands directly on pro-Hitler, Holocaust denial, white nationalist, and neo-Nazi accounts. Ads have also appeared next to unhinged conspiracy theories about Jewish people and 9/11.
Peters is a far-right conspiracy theorist, white nationalist, and Rumble host who believes that politicians, pro-vaccine advocates, and journalists must be executed.
Peters was previously banned on X when it was known as Twitter, but he was able to reopen an account under Musk. During his time on X, he has authored numerous posts that have spread false claims and conspiracy theories, including recently claiming that a laser weapon caused the Lahaina wildfires.
He also uses his account to attack people for being Jewish and promote white nationalism. He once posted a celebratory picture of Hitler, writing: "Say what you will about Hitler, but people turned out for his rallies."
He wrote of the Holocaust: "The Covid bioweapon genocide is significantly WORSE than the holocaust in terms of worldwide reach and number of deaths."
Despite (or maybe because of) his toxic background, numerous political figures have appeared on his program. They include: U.S. Reps. Paul Gosar (R-AZ), Bob Good (R-VA), Pete Sessions (R-TX), and Andy Biggs (R-AZ); Arizona state Sen. Wendy Rogers; and Robert F. Kennedy Jr. Peters recently spoke at the ReAwaken America tour in Las Vegas along with Donald Trump Jr., Lara Trump, Kimberly Guilfoyle, and Michael Flynn, among others. During that speech, Peters again called for the hanging of Anthony Fauci.
Peters openly promotes violence on his account, which is a violation of X's purported rules. X, however, has repeatedly failed to enforce its rules under Musk and Yaccarino's watch.
X placed ads for major advertisers on Peters' violent posts and account
We looked at two recent examples of Peters promoting violence and found numerous ads for major brands directly on those posts. We also looked at Peters' account and found numerous other brand ads.
Pro-LGBTQ killing. Peters posted an image of a flier calling for the murder of pro-LGBTQ advocates, including the anti-bullying group GLSEN and Target, because they support transgender rights. He wrote: "Apparently some fine Americans are circulating some literature at their local Target store."
Brand ads on that post include:
While advertising for Bayer — a pharmaceutical company that helped produce a COVID-19 vaccine — has appeared on his account, Peters has said drug companies involved in the manufacturing of the vaccine should receive "the death penalty."
Pro-politician killing. Peters posted an image of gallows with the caption "government repair kit." He wrote: "We have a lot of repairing to do."
Brand ads on that post include:
Peters' account is filled with other calls for violence. Those include him posting a video of politicians and reporters making pro-COVID-19 vaccine remarks and writing, "Every single one of these people deserve the rope"; and him saying of non-binary singer Sam Smith, "Any serious society would give this demon the Old Yeller treatment."
Peters also recently suggested violence against California state Rep. Lori Wilson (D), posting on X regarding a speech she made supporting gender affirming care: "Time for a trip to the woodshed." (Replies to Peters included "gallows," "hang," and "to the big tree.")
We also found ads for numerous brands on Peters' account page:
***************************************************************************************
The preceding article was previously published by Media Matters for America and is republished with permission.
EdTech threats to LGBTQ student privacy & equity in the age of AI 
Schools are filtering & blocking LGBTQ+ & race-related content, with licensed special education teachers more likely to report such practices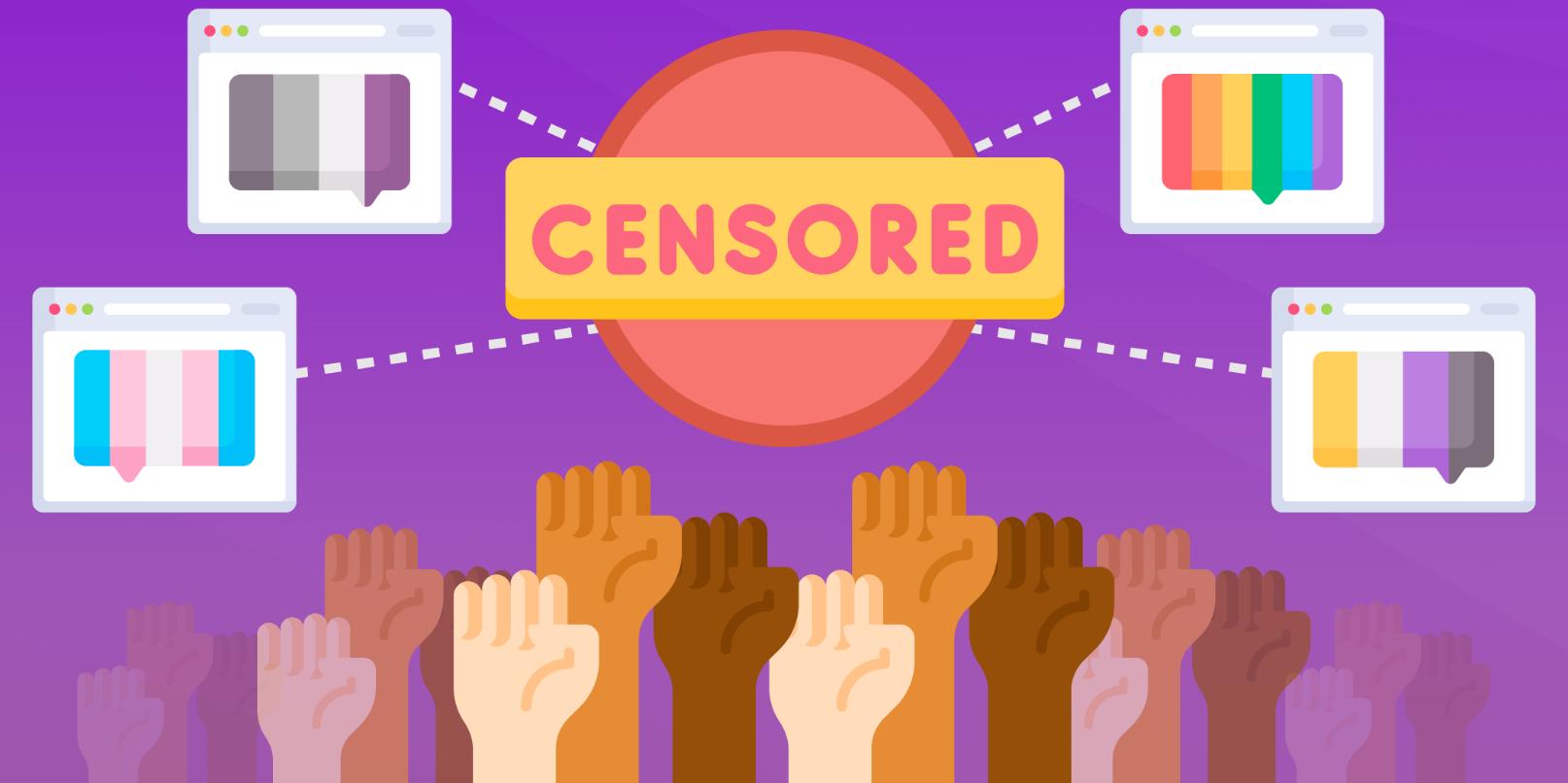 By Elizabeth Laird, Maddy Dwyer & Hugh Grant-Chapman | WASHINGTON – In schools across the country, the use of educational data and technology (edtech) remains nearly ubiquitous. In addition to supporting instruction, schools have used edtech to respond to the painfully present safety threats that they face on a daily basis — from gun violence to the youth mental health crisis.
However, long-standing technologies such as content filtering and blocking and student activity monitoring pose well-documented privacy and equity risks to students. Nonetheless, schools continue to deploy these technologies on a mass scale. And with generative artificial intelligence (AI) becoming rapidly integrated into the education space, many new risks are being introduced to students.
The Center for Democracy & Technology (CDT) conducted surveys of high school students and middle and high school parents and teachers from July to August 2023 to understand how edtech used by schools is tangibly affecting those it claims to serve. The research focuses on student privacy concerns and schools' capacity to address them; emerging uses of AI-driven technology such as predictive analytics; and deep dives into content filtering and blocking, student activity monitoring, and generative AI, encompassing both well-established and emerging technology. These surveys build on CDT's previous research, which revealed that student activity monitoring is adversely affecting all students, especially historically marginalized and under-resourced students.
Whether old or new, technologies deployed across schools have negative impacts on students, and schools are out of step in addressing rising concerns:
Schools are not adequately engaging and supporting students, parents, and teachers in addressing concerns about school data and technology practices: Students, parents, and teachers report a lack of guidance, information, and training on privacy, student activity monitoring, content filtering and blocking, and generative AI. They want more support from their schools and to be involved in decisions about whether and how these technologies are used.
Content blocking and filtering is stifling student learning and growth: Students and teachers agree that this technology is a barrier to learning, often making it hard to complete school assignments and access useful information.
Student activity monitoring continues to harm many of the students it claims to help: Disciplinary actions, outing of students, and initiating of law enforcement contact are still regular outcomes of the use of this technology, even though it is procured by schools to help keep students safe.
Schools have provided little guidance about generative AI, leaving students, parents, and teachers in the dark: Students, parents, and teachers report a collective state of confusion about policies and procedures related to responsible generative AI use in the classroom. Meanwhile, students are getting in trouble for the use of this technology.
Even more disheartening is that in all of these areas, at-risk communities of students are still experiencing disproportionate negative impacts of these old and new technologies:
Schools are filtering and blocking LGBTQ+ and race-related content, with Title I and licensed special education teachers more likely to report such practices: Although filtering and blocking technology was originally intended to primarily target explicit adult content, more school administrators are using it to restrict access to other content they think is inappropriate, including LGBTQ+ and race-related content. Title I and licensed special education teachers are more likely to report this occurrence. In key respects, this finding parallels the broader trend in education of removing books and curricular content on these subjects.
Student activity monitoring is disproportionately harming students with disabilities and LGBTQ+ students: Students with individualized education programs (IEPs) and/or 504 plans as well as licensed special education teachers report higher rates of discipline arising from student activity monitoring. LGBTQ+ students are also still being disciplined more than their peers and outed without their consent.
Title I and licensed special education teachers report higher rates of students receiving disciplinary actions for using or being accused of using generative AI: Despite having little guidance from schools on generative AI use, Title I teachers, licensed special education teachers, and parents of students with IEPs and/or 504 plans report higher rates of their student(s) getting in trouble as compared to peers.
Previous CDT research and this year's findings continue to document the risks and harms of edtech on all students but especially on vulnerable communities. As uses of edtech, particularly AI-driven technology, continue to expand, education leaders across the country should focus not only on privacy concerns but also on identifying and preventing discrimination. Luckily, they already have the tools to do so with well-established civil rights laws that apply to discriminatory uses of technology.
******************************************************************************************
The preceding article was previously published by The Center for Democracy & Technology and is republished with permission.
CDT is the leading nonpartisan, nonprofit organization fighting to advance civil rights and civil liberties in the digital age.
CDT shapes technology policy, governance, and design with a focus on equity and democratic values. Established in 1994, CDT has been a trusted advocate for digital rights since the earliest days of the internet.