Missouri trans clinic closure: Page out of anti-abortion playbook
The restriction on clinics serving trans youth bears a striking resemblance to liability laws targeting another medical procedure: abortion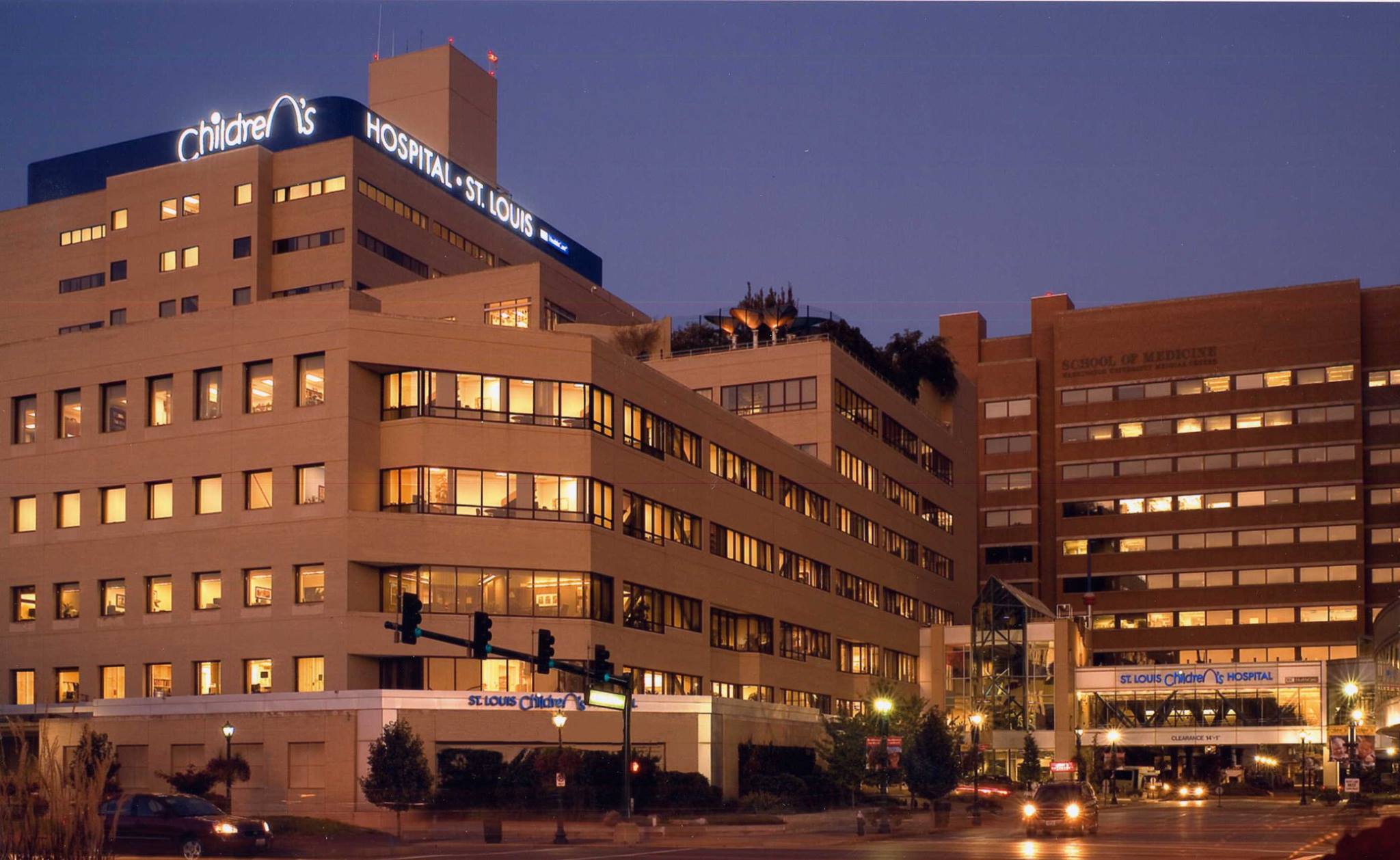 By Erin Reed | WASHINGTON – In a recent Tuesday statement, the gender clinic at Washington University announced its decision to cease services for transgender youth under its care.
While youth already receiving care were ostensibly protected under a "grandfather clause" following Missouri's ban on gender-affirming care, another facet of the law was previously underreported: a prolonged 15-year liability window for those same individuals if they allege "harm" from such treatments, even if the care was performed perfectly.
The touted "grandfather clause" exempting trans youth who already were receiving care appears to have been a mirage, one which disappeared the moment this portion of the bill kicked in. Now, Republicans have a mechanism for closing trans clinics around the country, and they're borrowing an old tactic from anti-abortion laws to do so, with troubling implications for both.
The provision states that medical practitioners are subject to liability for 15 years following gender affirming care for transgender youth. Disturbingly, one need not even prove neglect on the part of a doctor for a lawsuit to be successful. Providing care under such a system would be impossible.
Washington University's clinic echoed this sentiment in its recent statement where it announced it would end care: "Due to Missouri's latest legislation on transgender care, a novel legal challenge has emerged for those treated as minors. This claim introduces insurmountable liability for our health professionals, making it impossible for us to continue all-encompassing transgender care for minors without placing the university and our staff under untenable legal risk."
You can see the liability provision here:
This is not the first time that a state has used stringent liability provisions as a covert method to ban certain medical treatments. The Missouri restriction on clinics serving transgender youth bears a striking resemblance to liability laws targeting another medical procedure: abortion.
In 1997, Louisiana's Act 825 laid out specific liability consequences for abortion providers. Perversely, under this legislation, a patient who voluntarily sought and underwent an abortion could then sue for "damages" that, bizarrely, encompassed the intended outcome of the procedure itself—the death of the "unborn child."
Oklahoma followed a similar trajectory, introducing liability tied to mandatory parental notification for all abortions conducted within its borders. Arguably the most extreme manifestation of this trend surfaced recently in Texas, where laws now empower virtually anyone to sue an abortion provider solely for performing the procedure.
These liability provisions make providing care prohibitively difficult. Firstly, their duration is much longer the typical liability timeframe associated with other medications and procedures. To put it in perspective, Missouri's medical malpractice lawsuits for all other medical procedures have a window of just 2 years.
What amplifies the predicament is that there's no need to prove neglect—diverging sharply from standard malpractice suits where establishing neglect is pivotal. These specific provisions targeting gender-affirming and abortion care essentially render the practice financially untenable. Yet, the most most damaging aspect of these provisions is in the difficulty in fighting them in court.
Louisiana's Act 825 came during a period where Roe v. Wade protections still applied. By 1997, Louisiana had lost several lawsuits declaring abortion bans unconstitutional. In 1990, the state had passed an absolute abortion ban with only an exception "to save the life of the woman or in cases of rape and incest." This was ruled unconstitutional in 1992.
Legislatures contended with repeated findings on the constitutionality of abortion and concocted new ways to target it. Act 825 represented a major breakthrough.
To challenge a law traditionally, one must target an entity that might enforce it against them, often a state's district attorney or attorney general. However, Louisiana's Act 825 posed a unique conundrum. Doctors wishing to administer abortions found themselves devoid of a clear entity to litigate against in seeking to negate the law.
Instead, they were confronted with the peril of possibly being sued after performing an abortion and hoping the challenge would falter in court on constitutional grounds. This amplified risk notably heightened the financial strain of facilitating abortions within the state. Nevertheless, a handful of practitioners pressed on, banking on Roe v. Wade to shield them in individual legal battles.
For trans care, though, it is even more perilous. There is no overarching Roe v. Wade law with settled precedent. Instead, that precedent is still developing as courts seek to interpret if transgender people can be legally discriminated against, or if they are offered protections under the 14th Amendment.
Clinics like the Washington University Gender Clinic cannot even sue to overturn the liability provisions, which could be cost-prohibitive if even a single transgender person decides, 15 years later, that they are unsatisfied with their transition.
There are already signs that liability provisions are expanding. In Texas, for instance, SB1029 passed the Senate but was not ultimately enacted into law. Unlike the Missouri law, which limited the liability provisions to trans youth, the Texas bill expanded it to all transgender care. Any doctor could be sued by any patient, even if the care was provided perfectly, and they would remain strictly liable. Should any state wish to ban gender affirming care for all trans adults, bills like this could be a mechanism to do so.
Given the parallels between anti-abortion and anti-trans legislations, it's foreseeable that similar tactics may target both types of care in upcoming months. The narrative surrounding abortion and trans care—focused on the alleged "harm" they inflict—lays the groundwork for endorsing such legislations.
Furthermore, the liability clauses act as a deterrent to legal challenges, effectively weaponizing undue risk against the providers. This could lead to the cessation of vital services without any constitutional examination of the underlying laws in the near future.
**********************************************************************************
Erin Reed is a transgender woman (she/her pronouns) and researcher who tracks anti-LGBTQ+ legislation around the world and helps people become better advocates for their queer family, friends, colleagues, and community. Reed also is a social media consultant and public speaker.
Follow her on Twitter (Link)
Website here: https://www.erininthemorning.com/
******************************************************************************************
The preceding article was first published at Erin In The Morning and is republished with permission.
Instagram lets Gays against Groomers spread harmful rhetoric
Many of the group's posts violate Instagram's policies against hate speech, harassment, and misinformation, but has gone largely unchecked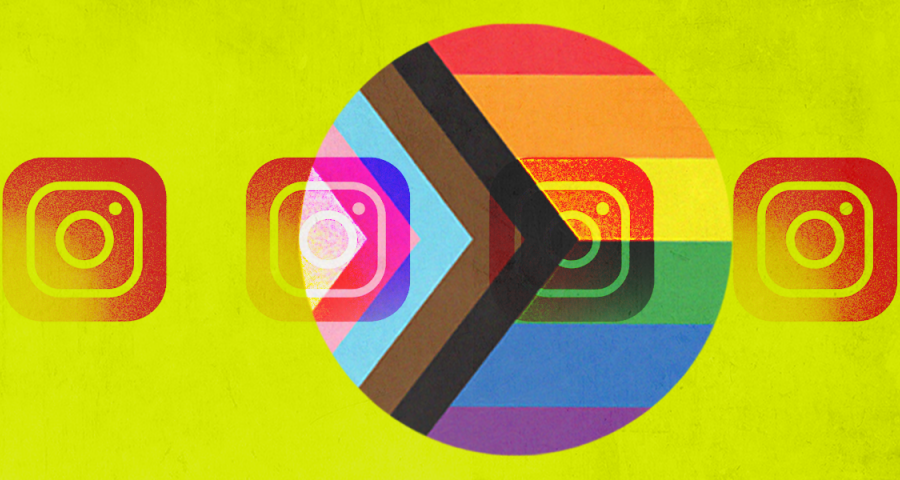 By Camden Carter | WASHINGTON – Meta has allowed anti-LGBTQ group Gays Against Groomers — which falsely frames itself as a grassroots coalition that wants to protect children, but is actually composed of experienced right-wing grifters — to push false narratives about LGBTQ people on its platforms, particularly Instagram. 
Facebook, Instagram, and Threads are some of the few mainstream platforms that have not banned Gays Against Groomers, even though the group seems to have repeatedly violated the platforms' policies, including by repeatedly promoting the anti-LGBTQ "groomer" slur, claiming trans people have mental and moral deficiencies, and spreading misinformation that's been debunked by third-party fact-checkers.
Instagram, in particular, has a history of failing to moderate harmful accounts despite Meta's anti-hate speech and harassment policies. Attacks have often targeted LGBTQ people, whom Meta has repeatedly claimed it is committed to supporting.
Gays Against Groomers maintains Facebook, Instagram, and Threads accounts, but it has been banned or suspended from other platforms:
Meta's policies prohibit users from targeting LGBTQ people with hate speech (including "groomer") and harassment, and it promises to label misinformation:
Meta's policies prohibit users from targeting LGBTQ people with hate speech (including "groomer") and harassment, and it promises to label misinformation:
On Instagram, Gays Against Groomers has repeatedly referred to LGBTQ people as "groomers":
On Instagram, Gays Against Groomers has repeatedly targeted trans people with claims of mental deficiencies:
Gays Against Groomers has repeatedly spread misinformation about gender-affirming care on Instagram, including falsely claiming that it is a form of mutilation or pedophilia:
On Instagram, Gays Against Groomers has repeatedly accused LGBTQ people of having moral deficiencies, including by pushing the right-wing myth that LGBTQ people are embracing pedophilia:
Recycled claims that that LGBTQ people are embracing pedophilia have also been thoroughly debunked, yet Gays Against Groomers has repeatedly pushed this narrative on Instagram:
Gays Against Groomers has also targeted LGBTQ people on Meta's other platforms, Facebook and Threads:
Related:
Grifter Gays: How conspiracy theorists and right-wing operatives created Gays Against Groomers
Instagram is letting accounts promoting hate speech go unchecked
Right-wing LGBTQ influencers switch teams as homophobic video shared by DeSantis campaign draws widespread condemnation
************************************************************************************
The preceding article & research study was previously published by Media Matters for America and is republished with permission.