Court "expert" couldn't name any medications for blocking puberty
New investigative piece delves into anti-trans experts making the rounds across the nation. One could not name a common puberty blocking drug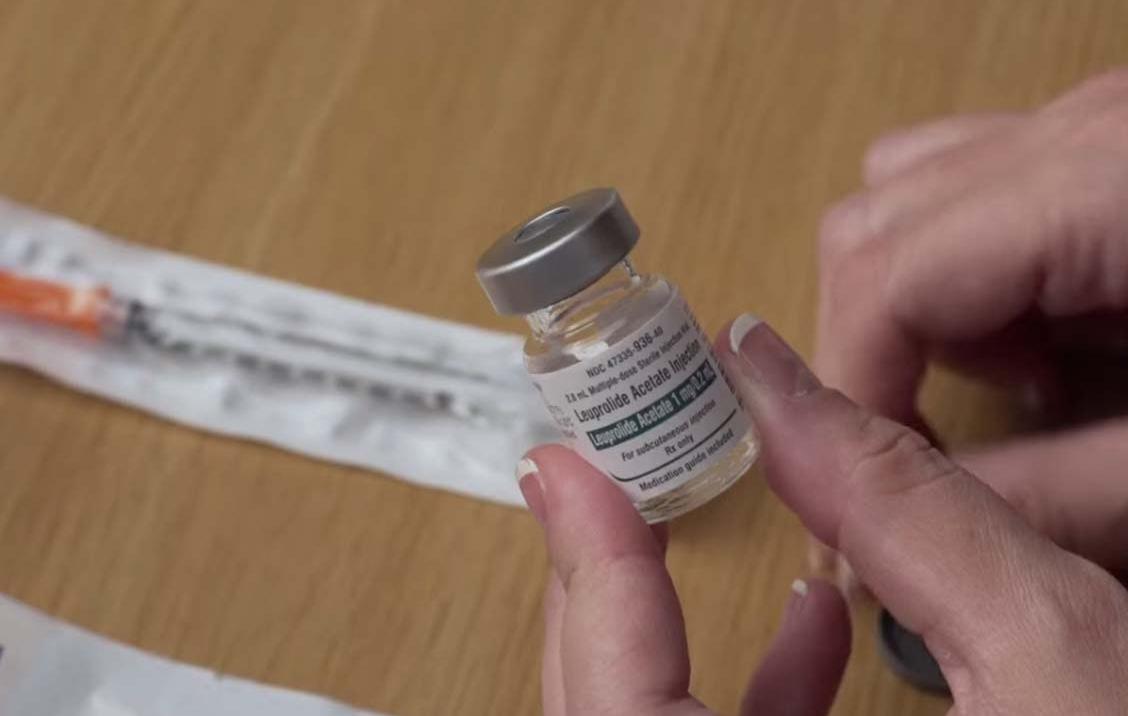 By Erin Reed | WASHINGTON – A cohort of so-called experts has traveled the United States, raking in more than a million dollars to contest gender-affirming care for trans youth in court battles.
Judges have frequently dismissed them as lacking credibility, yet states continue to shell out for their services. A recent deep dive by HuffPost into court transcripts now casts serious shadows over their proclaimed "expertise."
Astoundingly, one of these alleged specialists, Dr. James Cantor, couldn't even identify a single drug used in puberty-blocking treatments for transgender youth.
The article uncovers the details around a group of six witnesses that states have paid over a million dollars to defend anti-trans laws. These witnesses include:
Paul Hruz – An endocrinologist who, according to court documents in Arkansas, has never treated a patient for gender dysphoria.
Michael Laidlaw – An endocrinologist often associated with the Alliance Defending Freedom who has appeared in conferences that promote "curing homosexuality through faith healing."
James Cantor – A psychologist who did not see youth patients in his care typically, has never diagnosed gender dysphoria in young people, and who subscribes to the much discredited theory of "autogynephelia," essentially calling being transgender a fetish.
Stephen Levine – An ex-WPATH psychiatrist who argues for removal of gender affirming care for transgender inmates.
Quentin Van Meter – Former president of the American College of Pediatricians, a SPLC-designated hate group that supports sexual orientation therapy.
Patrick Lappert – A doctor who is also a deacon for Courage International, a conversion therapy organization encouraging gay people to "live chaste lives."
Judges have consistently ruled these witnesses as not credible. For example, in Arkansas, Judge Moody declared Dr. Lappert and Dr. Hruz unqualified—both had attempted to defend the state's law.
Moody pointed out that their views on gender-affirming care "are rooted in ideology rather than science." In Florida, a judge emphasized in a footnote that Dr. Hruz appeared as "a deeply biased advocate" and highlighted the underlying ideological insinuation from these so-called experts that "transgender identity is not real, that it is made up."
These witnesses have, at times, made statements widely decried as cruel towards transgender people. Dr. Hruz has, for instance, once allegedly answered claims of transgender suicidality with the statement: "some children are born into this world to suffer and die."
Meanwhile, Dr. Lappert, in an interview on a Catholic YouTube channel, even compares pronouns to heresy, stating "no one is served by heresy."
Now, in this latest investigative piece by HuffPost, new court transcripts have been analyzed and unveiled, including this stunning deposition of Dr. James Cantor, when he was unable to name a single puberty blocker:
Because of moments like this, judges at the district court level have frequently ruled against anti-trans experts on the scientific grounds for bans on gender-affirming care. Specifically, in cases from Florida, Arkansas, and Tennessee, judges determined that the facts robustly endorse gender-affirming care's efficacy in curbing suicidality, anxiety, and depression in transgender youth.
Yet, some of these rulings have been overturned at the appellate level in ongoing court fights. This shift isn't due to appellate judges being persuaded by these witnesses' testimonies. Instead, they lean on the recent Dobbs abortion decision, which permits such bans based on the premise that gender-affirming care "is not deeply rooted in this nation's history and traditions."
GOP-aligned judges in the 6th and 11th Circuit courts contend that transgender individuals don't constitute a "quasi-suspect class" under the equal protection clause. They argue that discrimination against transgender individuals doesn't amount to unlawful gender discrimination, essentially sidestepping the rationale the Supreme Court employed in Bostock v. Clayton County, which established Title VII rights for trans individuals. With this perspective, these circuits employ the "rational basis" review as opposed to intermediate scrutiny.
This means states aren't obligated to demonstrate that these bans are precisely targeted and evidence-backed, but merely that the law has a rational connection to a legitimate governmental objective. This stance diverges from the 8th Circuit Court, which sustained the preliminary injunction in Arkansas using intermediate scrutiny.
To the advantage of these state "experts," they can persistently promote pseudoscientific perspectives on transgender care without genuinely substantiating the care's purported harm. This endeavor has proven exceedingly profitable for them.
Based on public records requests, state and local governments have disbursed $1.1 million to such experts and an additional $6.6 million to affiliated teams. These numbers, as reported by HuffPost, likely are half of the true dollar figure given that many states did not release their spending.
There are many more court cases left – challenges are currently proceeding in places like Montana, North Dakota, Oklahoma, and more states have court cases currently underway. Undoubtedly, these experts will continue to travel and defend anti-trans state laws in many of these states.
You can read the full investigative report from HuffPost here.
****************************************************************************
Erin Reed is a transgender woman (she/her pronouns) and researcher who tracks anti-LGBTQ+ legislation around the world and helps people become better advocates for their queer family, friends, colleagues, and community. Reed also is a social media consultant and public speaker.
Follow her on Twitter (Link)
Website here: https://www.erininthemorning.com/
******************************************************************************************
The preceding article was first published at Erin In The Morning and is republished with permission.
Instagram lets Gays against Groomers spread harmful rhetoric
Many of the group's posts violate Instagram's policies against hate speech, harassment, and misinformation, but has gone largely unchecked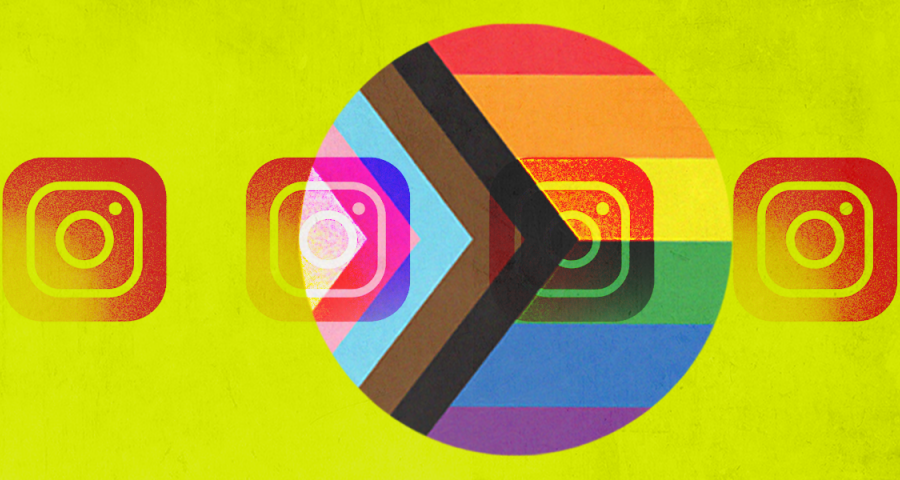 By Camden Carter | WASHINGTON – Meta has allowed anti-LGBTQ group Gays Against Groomers — which falsely frames itself as a grassroots coalition that wants to protect children, but is actually composed of experienced right-wing grifters — to push false narratives about LGBTQ people on its platforms, particularly Instagram. 
Facebook, Instagram, and Threads are some of the few mainstream platforms that have not banned Gays Against Groomers, even though the group seems to have repeatedly violated the platforms' policies, including by repeatedly promoting the anti-LGBTQ "groomer" slur, claiming trans people have mental and moral deficiencies, and spreading misinformation that's been debunked by third-party fact-checkers.
Instagram, in particular, has a history of failing to moderate harmful accounts despite Meta's anti-hate speech and harassment policies. Attacks have often targeted LGBTQ people, whom Meta has repeatedly claimed it is committed to supporting.
Gays Against Groomers maintains Facebook, Instagram, and Threads accounts, but it has been banned or suspended from other platforms:
Meta's policies prohibit users from targeting LGBTQ people with hate speech (including "groomer") and harassment, and it promises to label misinformation:
Meta's policies prohibit users from targeting LGBTQ people with hate speech (including "groomer") and harassment, and it promises to label misinformation:
On Instagram, Gays Against Groomers has repeatedly referred to LGBTQ people as "groomers":
On Instagram, Gays Against Groomers has repeatedly targeted trans people with claims of mental deficiencies:
Gays Against Groomers has repeatedly spread misinformation about gender-affirming care on Instagram, including falsely claiming that it is a form of mutilation or pedophilia:
On Instagram, Gays Against Groomers has repeatedly accused LGBTQ people of having moral deficiencies, including by pushing the right-wing myth that LGBTQ people are embracing pedophilia:
Recycled claims that that LGBTQ people are embracing pedophilia have also been thoroughly debunked, yet Gays Against Groomers has repeatedly pushed this narrative on Instagram:
Gays Against Groomers has also targeted LGBTQ people on Meta's other platforms, Facebook and Threads:
Related:
Grifter Gays: How conspiracy theorists and right-wing operatives created Gays Against Groomers
Instagram is letting accounts promoting hate speech go unchecked
Right-wing LGBTQ influencers switch teams as homophobic video shared by DeSantis campaign draws widespread condemnation
************************************************************************************
The preceding article & research study was previously published by Media Matters for America and is republished with permission.