LGBTQ+ Congolese in Kamituga under attack
Advocacy group says gangs, young people target community members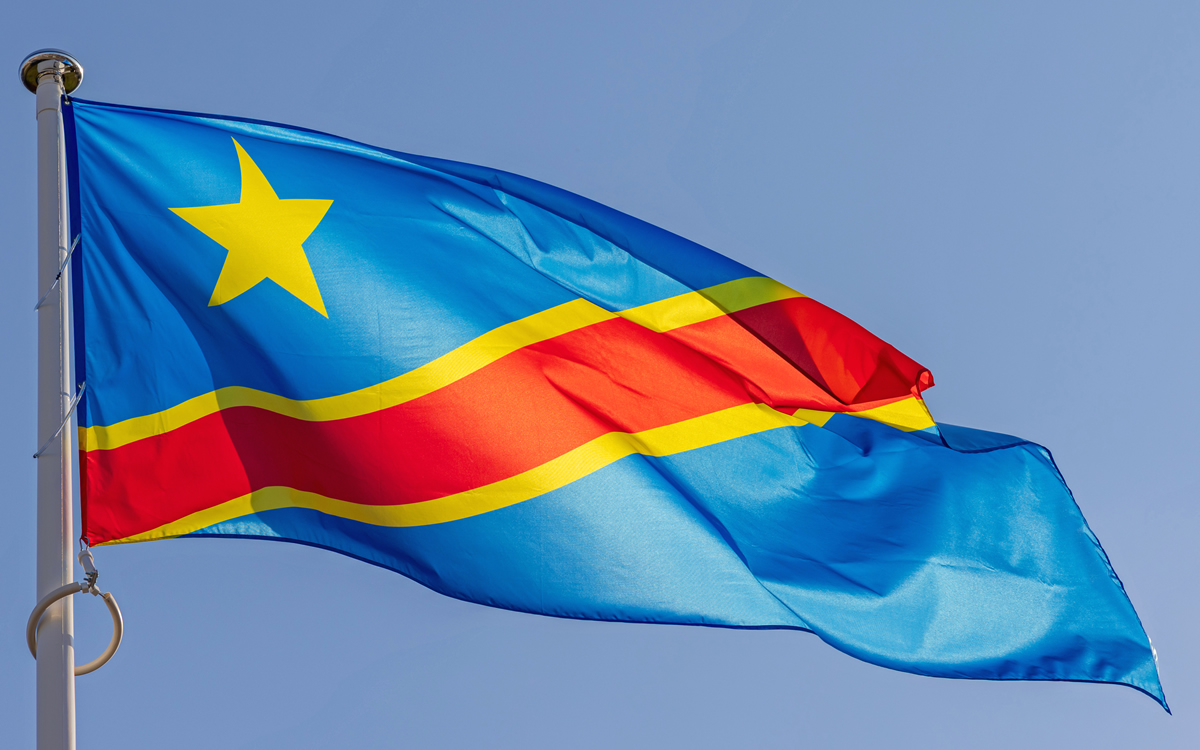 KAMITUGA, Congo — A Congolese advocacy group says gangs and young people have been attacking LGBTQ+ and intersex people in Kamituga, a rural area in the eastern part of the country.
Rainbow Sunrise Mapambazuko says traditional chiefs and community leaders, together with the local police, since the beginning of January have been implementing new methods to punish people who they suspect are LGBTQ+ or intersex.
"Imagine being targeted with mob violence as a form of public punishment for who you are. This is what gangs of youngsters are doing to queer folk in Kamituga, with the complicity of community leaders, customary chiefs and the local police," said the advocacy group.
The Superior Council for Audiovisual and Communication, Media Regulatory Authority in the country also cautioned all media to desist from what it described as the promotion of LGBTQ+ and intersex-specific content. The regulatory body has also said any media outlet or journalist who promotes LGBTQ+ and intersex-specific content could face heavy penalties.
"The severity of anti-LGBT+ hate crimes and homophobic violence suffered by LGBT+ people have left us weakened and forced many to live in hiding. This has also increased our social isolation, worsened our living conditions and hindered our access to health and justice services," said Rainbow Sunrise Mapambazuko. "We, LGBT+ people in the DRC (Democratic Republic of the Congo), have always lived in an unacceptable situation of serious and systematic violations of our human rights. Our marginalized status denies us any national protection from the abuse of any kind, it excludes us, and it puts us beyond the reach of our fundamental rights but these new forms of public torture are brutalities never before seen, not even in the DRC."
Rainbow Sunrise Mapambazuko also said LGBTQ+ and intersex people are publicly used as a source of discrimination in the name of protecting Congolese mores.
"Our sexual orientation and gender identity are used publicly as a source of discrimination, prejudice and rejection and unjust regulation in the name of protecting Congolese mores and customs," said the group. "They have set up groups of young people in every locality for a veritable manhunt. LGBT+ people who are caught are beaten and publicly stripped in order to punish them and make them change their sexual orientation or gender identity,"
Rainbow Sunrise Mapambazuko has started a petition to end the violence against LGBTQ+ and intersex people in Kamituga, even though it acknowledges there is no hope these attacks will stop.
LGBTQ+ and intersex Congolese continue to suffer violent attacks from government officials, society, religious sects and traditional chiefs.
The Washington Blade in January reported M23 rebels in Congo's North Kivu province forcibly displaced a number of Transgender people. A local activist said residents of a refugee camp refused to help them, in part, because they consider them to be "sorcerers, bad luck charms and of being the origin of the war following their evil practice."
There is no specific law that criminalizes consensual same-sex sexual relations in Congo apart from marriages between people of the same-sex. Congolese MPs in recent years have called for the enactment of laws that specifically criminalize any form of same-sex relations or those who advocate for them.
Congolese who identify as LGBTQ+ or intersex are not open about their sexual orientation or gender identity because they are afraid they will be attacked. Those who are open about their sexuality often face hostility, widespread discrimination, rejection, social exclusion and harassment.
TikTok in talks with Kenyan government to stop LGBTQ+-specific content
Official says 'draft framework' will be ready by end of this month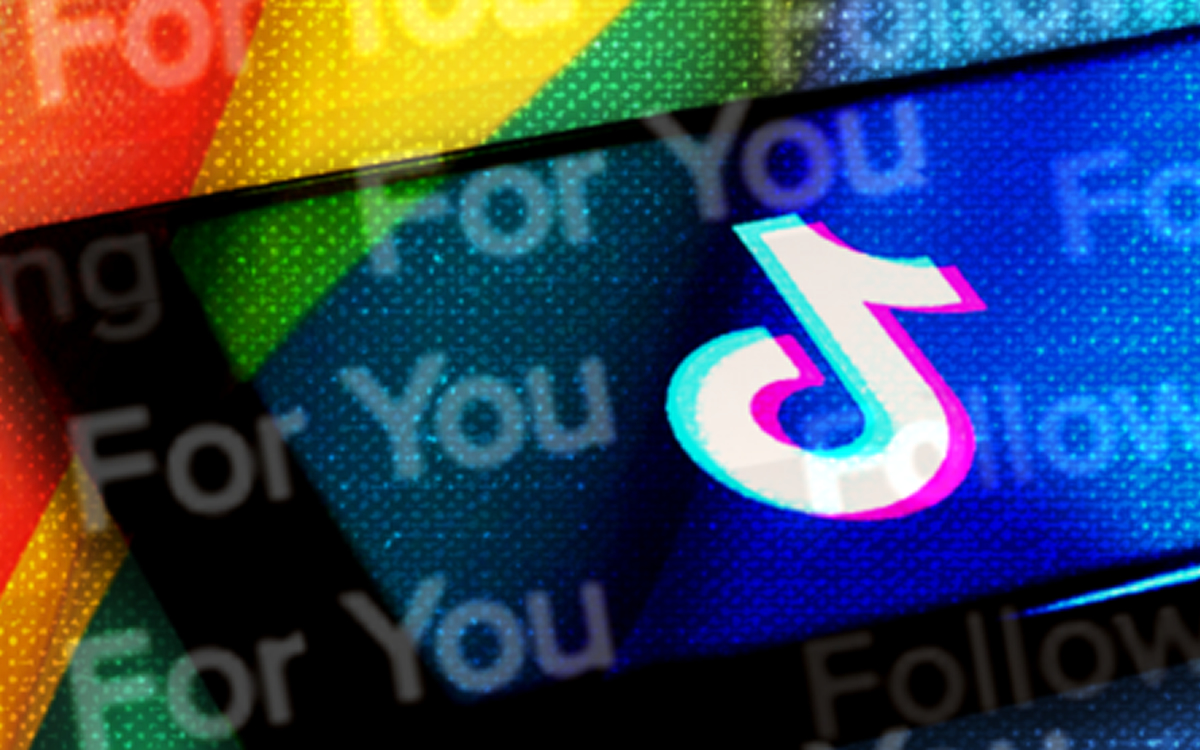 NAIROBI, Kenya — TikTok is the latest global digital video platform to enter talks with the Kenyan government to stop access to LGBTQ+-specific videos and other content prohibited under the country's laws.
TikTok, a popular short-form mobile video-streaming platform, is currently in joint talks with government officials to develop a framework for censoring such content classified under the "restricted category."
"A draft framework of the content regulation is being worked on by a joint team and it will be ready by the end of this month. The larger regulatory framework will address specific content like LGBTQ, explicit and terrorism materials shared on TikTok," an official who is familiar with the discussions told the Washington Blade.
The joint team is compelled to develop the framework to regulate TikTok users who enjoy full control of videos they share on the platform without the service providers' prior approval, unlike Netflix and other movie streaming platforms that readily classify content for users.
Consensual same-sex sexual relations are criminalized under Section 165 of Kenya's penal code.
The move to regulate TikTok content arises from a petitioner who wrote to the National Assembly last month demanding the country ban the social media platform for promoting what he deemed harmful and inappropriate content.
The petitioner, Bob Ndolo, an executive officer for Briget Connect Consultancy, cited violence, explicit sexual videos, hate speech, vulgar language and offensive behavior as content with a "serious threat to cultural and religious values of Kenya" shared on TikTok.
The petition ignited an uproar among Kenyans, particularly TikTok users who make a living from their videos through monetization.
They asked the government not to ban the platform, but instead enact a regulatory framework to stop inappropriate content. This request prompted President William Ruto and several senior government officials to convene a virtual meeting with TikTok CEO Shou Zi Chew on Aug. 24 over content regulation under Kenya's guidelines and monetization.
Chew during the meeting committed to "moderate content to fit community standards" by removing inappropriate or offensive content from TikTok and pledged to set up an office in Nairobi to serve the African continent.
The virtual meeting was followed by another physical one at State House between Ruto and TikTok Africa Director Fortune Sibanda on Sept. 2, where it was announced that the social platform is set to launch a national training program to empower its users on creating and promoting so-called positive content.
TikTok has already stopped monetization for users sharing inappropriate or restricted content and deactivated their accounts as efforts to draft the regulatory work continue.
"A joint artificial intelligence tool is being used in the meantime to detect offensive content for removal and the accounts brought down," stated the official. "It has significantly reduced inappropriate content for the last few weeks since Kenya and TikTok started engaging."
The latest Reuters Institute Digital News Report released in June revealed that Kenya leads the world in TikTok usage with an astounding 54 percent share of global consumption. Thailand and South Africa follow with 51 percent and 50 percent respectively.
The Kenya Film Classification Board, the country's film regulator, signed an agreement with Netflix in February this year to stop the streaming of LGBTQ+-specific movies. The regulatory body is part of the ongoing talks with TikTok.
The KFCB is also yet to finalize its talks with Showmax and two local video-on-demand platforms to stop the streaming of LGBTQ+-specific movies.
The regulatory body derives its powers from the Films and Stage Act that regulates the exhibition, distribution, possession or broadcasting of content to the public.
The ever-changing digital technologies that include TikTok and other social media platforms have prompted the KFCB to reconsider its regulatory framework by coming up with new measures.
One such proposal, dubbed the Kenya Film Bill, would empower the KFCB to classify and regulate content in this digital era to stop ones that go against government-mandated standards.
The Information, Communication and Technology Ministry last week appointed a special team to look into existing laws and recommend policy and regulatory framework for the digital platforms. The ministry's senior officials, including Assistant Minister John Tanui, are also taking part in the talks with TikTok.
The ministry's newly unveiled panel will also ask whether the Kenya Film Bill can be enacted independently or combined with new legislative proposals.
The regulation of TikTok content in Kenya comes amid the anticipated introduction of the Family Protection Bill in the National Assembly that would criminalize any form of promotion of LGBTQ+ activities with harsh punishment of at least 10 years in jail or not less than a $67,000 fine or both.
TikTok in April 2022 suspended the Human Rights Campaign, the largest LGBTQ+ rights group in the U.S., for a couple of days after it included the word "gay" in a reel against Florida's 'Don't Say Gay' law. The company determined the post violated "community guidelines."
A British lawmaker criticized TikTok in September 2019 over reports that it censored LGBTQ+-specific content, such as two men kissing or holding hands, and artificially prevented LGBTQ+ users' posts from going viral in some countries.
Theo Bertram, TikTok's director of public policy in Europe, the Middle East and Africa, apologized to the British parliamentary committee and confirmed the company only removes such LGBTQ+-specific content if law enforcement agencies in countries of operation request it.