Kenyan lawmaker's bill would further crackdown on LGBTQ+ rights
Provisions include 50-year prison sentence for gays and lesbians convicted of non-consensual sex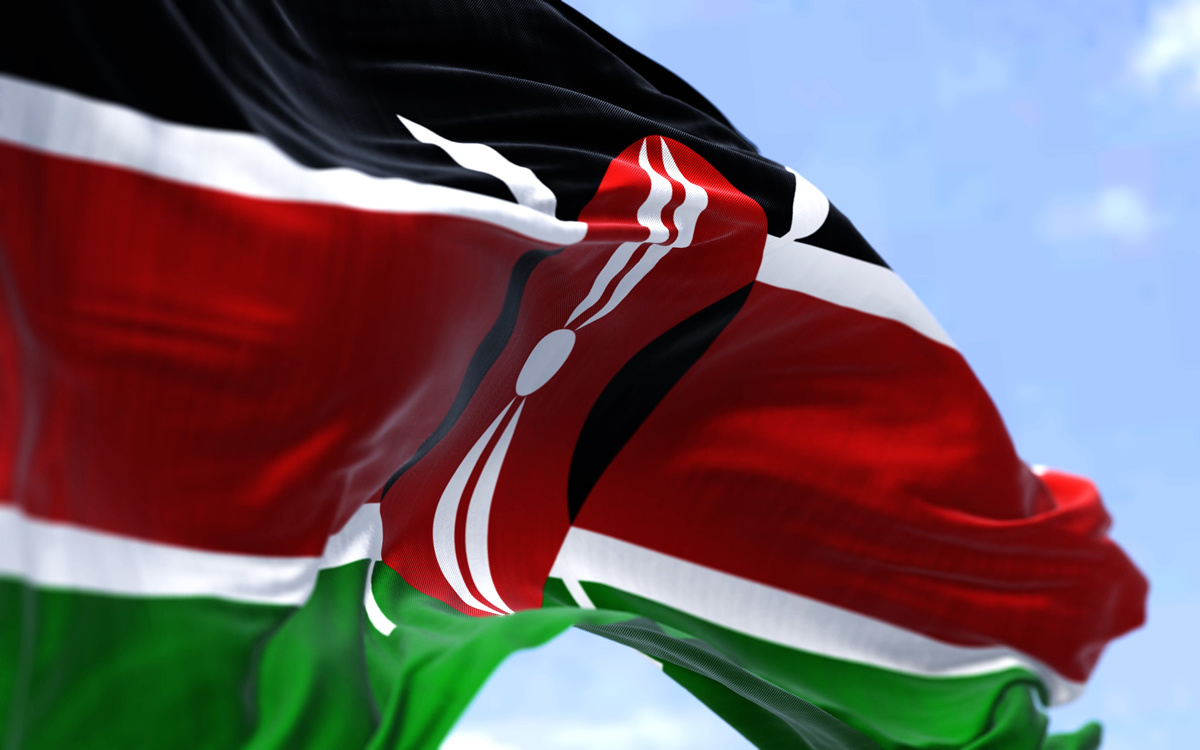 NAIROBI, Kenya — A fresh bid to prevent the recognition of and equal rights for LGBTQ+ people in Kenya through a constitutional amendment has been introduced in Parliament.
The move is in response to this month's ruling from Kenya's highest court affirming its February decision that allowed the National Gay and Lesbian Human Rights Commission to register as a non-governmental organization.
Opposition MP Peter Kaluma, an outspoken critic of homosexuality, is the sponsor of the new initiative that is part of tightening the noose on LGBTQ+ people after the Kenyan Supreme Court dismissed his petition that challenged its February ruling.
Kaluma wanted the ruling reversed since the National Gay and Lesbian Human Rights Commission advocates for homosexuality, which is against the law, and sought the court's clarification on the term "sex" to exclude LGBTQ+ persons.
Kaluma has already written to National Assembly Speaker Moses Wetang'ula, notifying him of his proposal to have the term "sex" redefined in the constitution by repealing Article 259 (4) which judges perceive to also include consensual same-sex sexual relations.
"This will seal the constitutional gaps the courts are exploiting to introduce homosexuality into the country under the guise of 'judicial interpretation' and secure the legislative mandate retained in Parliament and constitutional-making power remains with the people," Kaluma said.
He faults the judges for interpreting the term "sex" under Article 27 (4) of the constitution to also refer to sexual orientation of any gender, whether heterosexual, lesbian, gay, intersex, or otherwise, not to be discriminated from sexual identity.
The controversial court's verdicts have sparked an uproar in the country since Article 45 of the constitution only recognizes consensual opposite-sex sexual relations and Section 162 of the penal code criminalizes consensual same-sex sexual relations.
In redefining "sex" in law, Kaluma wants the term to be limited to the biological state of being male or female as assigned at birth and not "foreign sexual orientation and gender identity ideology" which he argues the judges based on wrongly. The MPs proposal to redefine sex, however, would not impact intersex people in Kenya since their recognition and sex identity are protected under a landmark law that took effect in July 2022.
Kaluma notes that the court's ruling renders sex/gender fluidity away from the biological state of being male or female "to over 150 current gender categories abbreviated as LGBTQ+" which has serious consequences for women in terms of equality.
"The courts, unelected arms of government not directly accountable to the people, have been the weakest link in the battle for family values across the world. The Supreme Court of the United States failed the Americans and the European courts have failed the Europeans," the MP said.
Kaluma, who has also sponsored a stiffer anti-homosexuality bill that awaits introduction in the House, added "we are in a war not only to save our society but to salvage humanity from the LGBTQ+ perversion".
The lawmaker has also sought to strengthen his anti-homosexuality measure by adding punitive clauses, including one that would impose a maximum sentence of 50 years in prison for gays and lesbians who are found guilty of engaging in non-consensual sex. Other provisions include a ban on gay Pride parades, assemblies, street marches, cross-dressing in public and all LGBTQ+-related activities.
The MP has also proposed proposes a fine of $14,000 or a 7-year prison sentence for owners of premises used for same-sex sexual practices.
"I urge all persons and institutions of goodwill to stand firm and ready themselves to fight against homosexuality. Even when we don't win before the courts as is the case across the world, I am certain we will win before the people's representatives in parliament," Kaluma stated.
Muslim and Christian religious authorities last Saturday staged anti-homosexuality protests in the coastal city of Mombasa, which is the country's second largest city. Protesters condemned and denounced the Supreme Court's ruling and asking President William Ruto to "unequivocally denounce LGBTQ" like his Ugandan counterpart, Yoweri Museveni.
The Kenya Muslims National Advisory Council, a leading Muslim governing body, on Thursday also condemned the Supreme Court and demanded the ouster of Chief Justice Martha Koome and other judges who ruled in favor of the LGBTQ+ community. The group argues the ruling offends Kenya's social, cultural and religious beliefs while asking the president and Parliament to be "firm" like Uganda, which enacted a harsh anti-homosexuality law in May.
A presidential education reform working group last month in a detailed report presented to Ruto after gathering views across the country recommended the teachers' employers to hire pastors and Imams in elementary and high schools to help fight homosexuality and other so-called immoral practices. This call came after the Education Ministry in March confirmed to MPs its decision to form a Chaplains Committee, led by Kenya's Anglican Church Archbishop Jackson Ole Sapit, to stop the infiltration of LGBTQ+ practices in schools.
The working group's report has yet to be introduced in Parliament.
Kenya's relentless move to curb homosexuality comes at a time when top government officials, politicians, and during this week's U.N. General Assembly in New York raised concerns over backlash against LGBTQ+ and intersex rights around the world.
South Africa poised to bolster penalties for anti-gay attacks, hate speech
Bill awaits approval in Parliament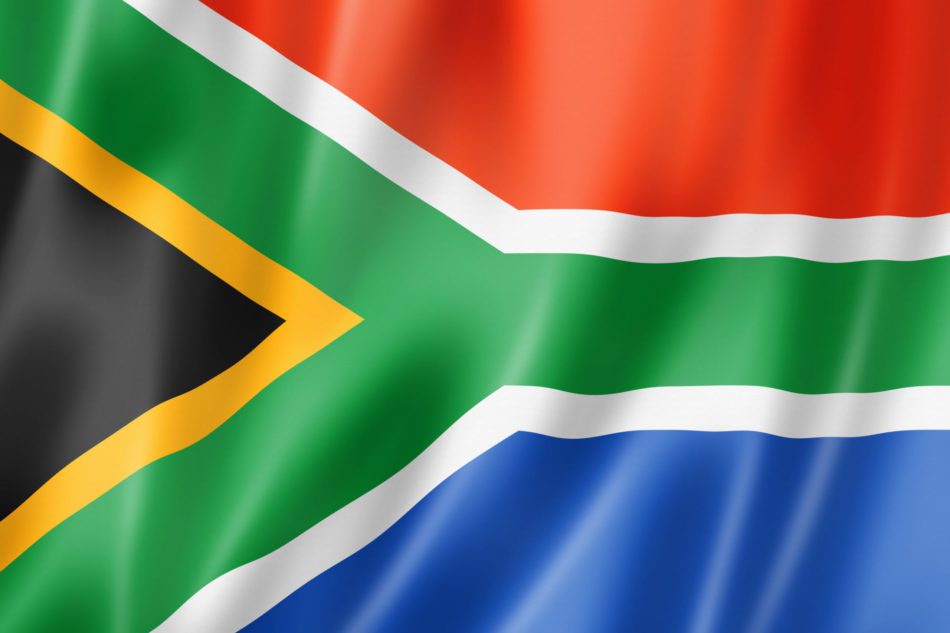 PRETORIA, South Africa — The South African government is one step closer to ensuring any form of homophobia will be subject to hefty penalties that could include a lengthy prison sentence.
Deputy Justice and Constitutional Development Minister John Jeffery on Nov. 22 noted the Prevention and Combatting of Hate Crimes and Hate Speech Bill is now waiting approval in the country's Parliament. President Cyril Ramaphosa will then sign it into law once it is approved.
First introduced in Parliament in 2018, the bill has been contested on its viability and how it would help protect people in South Africa against hate crimes and hate speech, particularly based on race, ethnicity, gender, sexual orientation or any other form of discrimination.
MPs approved the bill in March and then sent it to the National Council of Provinces, which approved it on Nov. 17. The Justice and Correctional Services Committee approved the NCOP's recommendations last Wednesday.
"Section 3 of the bill defines a hate crime as an offense committed where the offender is motivated by prejudice or intolerance towards the victim of the crime because of specified characteristics or perceived characteristics of the victim or another person associated with the victim," reads a Parliament press release about the bill. "These characteristics listed as grounds that could constitute a hate crime include age, albinism, birth, color, culture, disability, ethnic or social origin, gender or gender identity, HIV status, language, nationality, migrant or refugee status, occupation or trade, political affiliation or conviction, race, religion, sex, which includes intersex or sexual orientation."
The press release further notes Section 4 of the bill defines hate speech "as the intentional publishing or communicating of anything that can incite harm or promote hate based on grounds, including, among others, age, sexual orientation and race."
"The bill also provides for penalties such as fines, imprisonment or both for those who are convicted of the offenses," it reads.
Access Chapter 2, a South African LGBTQ+ rights organization, meanwhile, has now become the first LGBTQ+-led law clinic in the country. The Legal Practice Council last week officially registered the group.
Although South Africa is the only African country that protects same-sex sexual relations in its constitution, there has been a surge in anti-gay attacks — kidnappings, hate speech, rape and killings — over the last few years. This trend has prompted many people who identify as LGBTQ+ to be cautious about disclosing their sexual orientation.
Gerbrandt van Heerden of the Center For Risk Analysis, a market research firm, says there is an urgent need to better equip society, law enforcement agencies and other sectors to fight homophobic attacks.
"Officials such as police, teachers, judges and magistrates should receive proper training and resources regarding LGBT issues," said van Heerden. "Sexuality and sexual health should be included as a subject in the healthcare worker curriculum so that professionals in the field will in future have sufficient skills to manage LGBT patients properly, and be more knowledgeable about their specific healthcare needs."
Van Heerden added companies and employers should receive guidance that helps them understand a hostile-free workplace for LGBTQ+ people can improve productivity and output and attract talent. Van Heerden also said official data, such as that in the national Census, should include Trans South Africans and other members of the LGBTQ+ community.
"Doing so will demonstrate how serious South Africa and its policymakers are in cherishing and respecting the country's progressive constitution," said van Heerden.