Seven men linked to kidnapping of Grindr users in South Africa arrested
Advocacy groups welcomed arrests, urged authorities to investigate other cases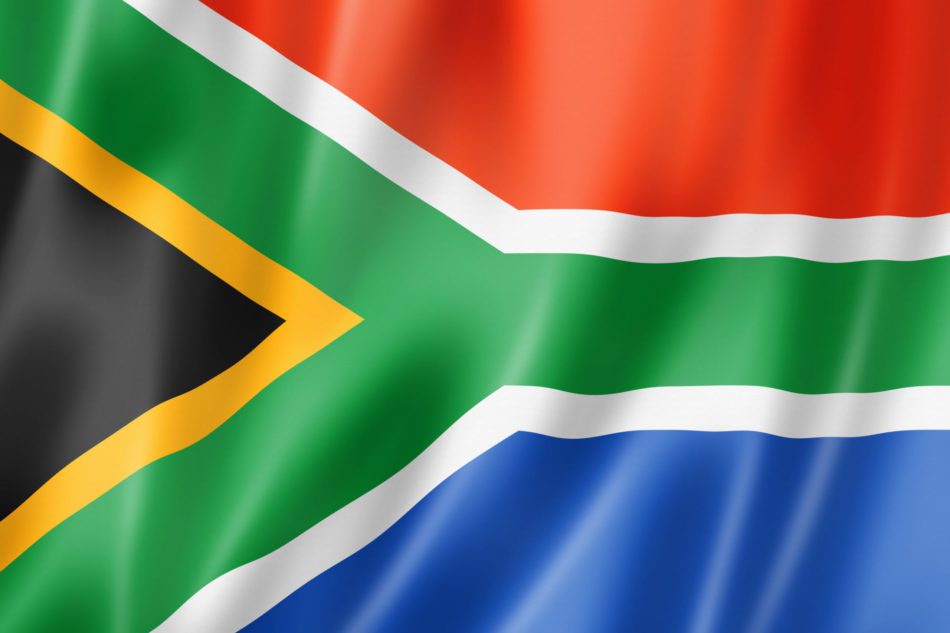 JOHANNESBURG — South African LGBTQ+ organizations have welcomed the arrest of seven suspects linked to a series of kidnappings liked to Grindr.
Several Grindr users in South Africa in recent months have been kidnapped for ransom through the dating app.
The South African Police Service said the seven suspects were arrested following an investigation into the kidnapping of an 18-year-old Wits University student on Sept. 19.
SAPS said suspects demanded $1,500 for the student's release. Authorities set up a sting operation and a breakthrough came on Sept. 20 when they identified an ATM where one of the suspects was expected to withdraw the ransom money. Officers placed one of the suspects under arrest as soon as he arrived, and he agreed to show them where the victim was being held captive.
"The student was reported missing the same day by his roommate. It is reported that he was lured to the suspects through a dating site called Grindr," said SAPS spokesperson Brenda Muridili. "Afterwards, the police conducted surveillance and arrested one suspect as soon as he arrived. He then led the authorities to the Denver Men's Hostel (in Johannesburg), where they discovered the 18-year-old victim bound and unconscious. Six additional suspects were apprehended, and the victim was rushed to the hospital for medical attention."
Muridili also said there is a high possibility that the suspects are further linked to 86 similar Grindr-related cases.
"We cannot rule out the possibility because this is not the first case of its kind," said Muridili. "We have several cases that are being investigated."
Access Chapter 2 Media Liaison Officer Mpho Buntse said the organization welcomed the arrest, but it still worried about why such incidents continue to take place.
"We congratulate SAPS in Johannesburg for acting swiftly in arresting seven homophobes who have been using Grindr, to terrorize and torture their victims. We believe that this arrest is a firm demonstration of the force's commitment to confront crimes of this nature. As an organization, we have been vocal in calling for swift action, as many of these cases have been reported to the organization," said Buntse. "However, we are deeply concerned at the sporadic nature of these syndicates. Not so long ago, we celebrated the arrest of the initial Grindr kidnapping and extortion group in the area of Johannesburg, which gave rise to this newly arrested group. It raises a sharp concern as to why these groups keep emerging."
Gauteng Police in February arrested four men who they say used Grindr to extort and victimize LGBTQ+ people.
"We continue to call upon members of the community, gay men in particular to limit the use of the application where it poses threats, we further acknowledge the erotic justice due to queer persons and the freedom to associate without fear and prejudice," said Buntse. "We also commend Grindr for listening to the call to strengthen the safety of the app."
Out Human Rights Coordinator Sibonelo Ncanana echoed Buntse, but questioned why the police are not actively investigating similar cases in other provinces.
"We are happy that seven suspects have been arrested but we need that same swiftness that happened in Gauteng to also transpire in other provinces because there are other similar cases that have not been solved or investigated that involve Grindr," said Ncanana. "This worries us a lot but we are grateful and appreciate the swift response of the police hopefully it will extend to other provinces."
Ruth Maseko of the Triangle Project said LGBTQ+ people continue to be targeted because of their place in society, even though Grindr and other dating apps have issued warnings to their users.
"Although no dating app is necessarily safe, LGBTIQ persons can be viewed by prospective suspects as easy targets because of the stigma surrounding orientation and identity," said Maseko. "This means that it may be the thinking of perpetrators that LGBTIQ people will not report these incidents and give in to extortion."
South Africa poised to bolster penalties for anti-gay attacks, hate speech
Bill awaits approval in Parliament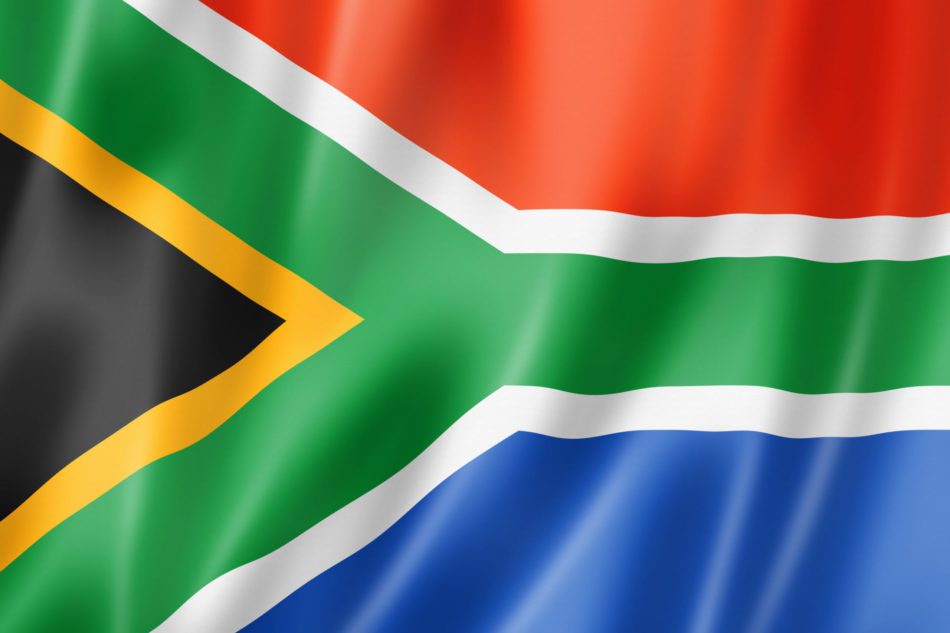 PRETORIA, South Africa — The South African government is one step closer to ensuring any form of homophobia will be subject to hefty penalties that could include a lengthy prison sentence.
Deputy Justice and Constitutional Development Minister John Jeffery on Nov. 22 noted the Prevention and Combatting of Hate Crimes and Hate Speech Bill is now waiting approval in the country's Parliament. President Cyril Ramaphosa will then sign it into law once it is approved.
First introduced in Parliament in 2018, the bill has been contested on its viability and how it would help protect people in South Africa against hate crimes and hate speech, particularly based on race, ethnicity, gender, sexual orientation or any other form of discrimination.
MPs approved the bill in March and then sent it to the National Council of Provinces, which approved it on Nov. 17. The Justice and Correctional Services Committee approved the NCOP's recommendations last Wednesday.
"Section 3 of the bill defines a hate crime as an offense committed where the offender is motivated by prejudice or intolerance towards the victim of the crime because of specified characteristics or perceived characteristics of the victim or another person associated with the victim," reads a Parliament press release about the bill. "These characteristics listed as grounds that could constitute a hate crime include age, albinism, birth, color, culture, disability, ethnic or social origin, gender or gender identity, HIV status, language, nationality, migrant or refugee status, occupation or trade, political affiliation or conviction, race, religion, sex, which includes intersex or sexual orientation."
The press release further notes Section 4 of the bill defines hate speech "as the intentional publishing or communicating of anything that can incite harm or promote hate based on grounds, including, among others, age, sexual orientation and race."
"The bill also provides for penalties such as fines, imprisonment or both for those who are convicted of the offenses," it reads.
Access Chapter 2, a South African LGBTQ+ rights organization, meanwhile, has now become the first LGBTQ+-led law clinic in the country. The Legal Practice Council last week officially registered the group.
Although South Africa is the only African country that protects same-sex sexual relations in its constitution, there has been a surge in anti-gay attacks — kidnappings, hate speech, rape and killings — over the last few years. This trend has prompted many people who identify as LGBTQ+ to be cautious about disclosing their sexual orientation.
Gerbrandt van Heerden of the Center For Risk Analysis, a market research firm, says there is an urgent need to better equip society, law enforcement agencies and other sectors to fight homophobic attacks.
"Officials such as police, teachers, judges and magistrates should receive proper training and resources regarding LGBT issues," said van Heerden. "Sexuality and sexual health should be included as a subject in the healthcare worker curriculum so that professionals in the field will in future have sufficient skills to manage LGBT patients properly, and be more knowledgeable about their specific healthcare needs."
Van Heerden added companies and employers should receive guidance that helps them understand a hostile-free workplace for LGBTQ+ people can improve productivity and output and attract talent. Van Heerden also said official data, such as that in the national Census, should include Trans South Africans and other members of the LGBTQ+ community.
"Doing so will demonstrate how serious South Africa and its policymakers are in cherishing and respecting the country's progressive constitution," said van Heerden.